The juicing sorcery is officially upon us.
In Cebu City, that is.
A year or so ago, I heard of Juju Cleanse and wanted to try out this ridiculously intriguing way of losing (water) weight and ~detoxifying~ our body. See, I was seriously overweight (still am though, lol) and wanted to jump start the whole losing weight thing with juicing. I actually thought I could survive a day without my beloved rice and fried and oily protein! I emailed Juju Cleanse and got disheartened when I find out that the shipping fee to Cebu would almost double the cost of the whole program. So I said "Well, fvck it. I'll make my own then."
But I didn't come around to juicing because juicers were beyond my budget. It's also messy to make, and look at all those insoluble fiber going to waste! So I decided to go the smoothie route. The boyfriend bought a blender and I started to scour the net for recipes I could copy. Most of the time, I just experiment and dump ingredients I thought would taste good together.
Despite being able to make my own smoothies and salads, I still hoped there'd be a Juju Cleanse Cebu version. I would even comment on their Instagram to open a store (Juju Eats!!!) in Cebu plz.
So when I
found Mooshi at the BTC Food Market
, there was an obvious excitement. I tried Kale Mooshi - juiced kale, apple, and some other ingredients topped with chia seeds - and quite liked it.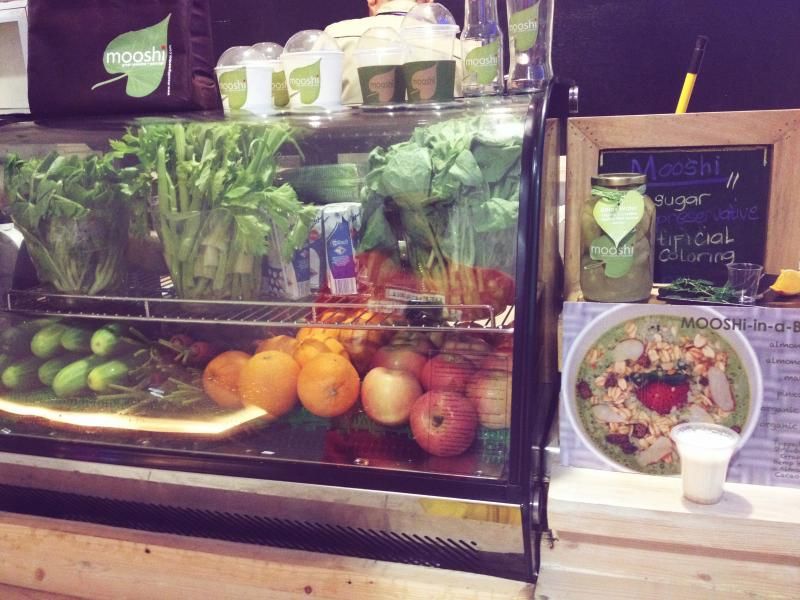 Mooshi Green Bar
recently opened in SM City Cebu (near Belgian Waffles, beside Photoline) and as cheesy as it may sound (I'm not even paid to say this, haha) I'm really glad about the expansion so more people would get to know the brand and what benefits these types of concoctions give to our bodies. Well yes, we can definitely DIY smoothies and juices in our own kitchen but there'll be times we'd choose convenience. Also, I heard from their attendant that they get their veggies (kale and romain lettuce, I think) from a farmer in Busay. Supporting and buying local is good!

Gone in 3 minutes!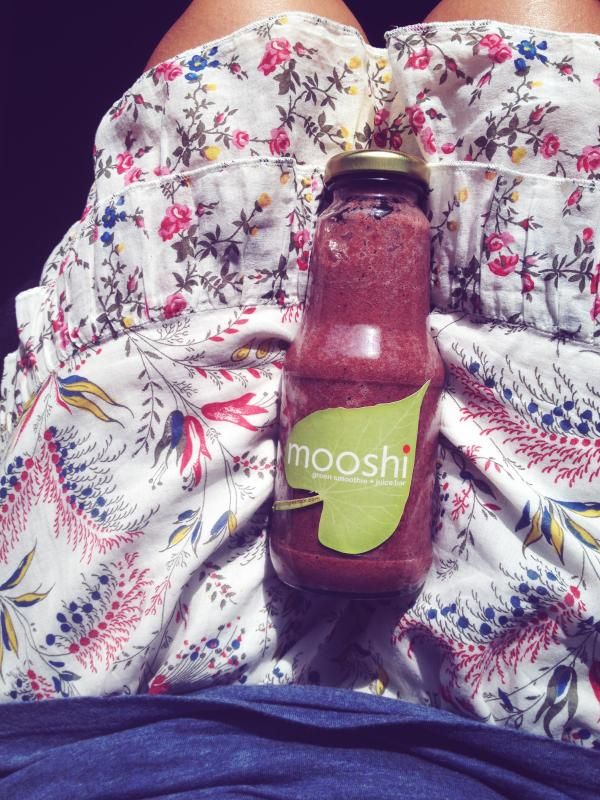 I like their berry kiwi smoothie
I may try their 1-day or 3-day smoothie cleanse kit soon (hell may rise if I do juice cleanse - read:
sapot
) when I'm feeling brave!
x Roanjean