Everyone needs a little help, even someone who thinks she's self-sufficient and retentive like me. I still write things down on my little notebook and try to keep things in memory. But I've come to terms that my memory sometimes fails me (LOL old age I think) (I sometimes forget something a few seconds I thought of them!) and that I may need the aid of technology on some tasks.
So I put together a list of tools and apps I use regularly to keep me on track, get shit done, and keep things a tad organised.
Evernote
This is one of the best productivity tool out there. It's the one I use for almost all of my important note-taking or, more accurately, copy-pasting from the web. Evernote is where I store my account passwords, recipes, and itinerary drafts. I know it has some other nifty, cool features but I only use the basics. Right now, Evernote has a new digitised Post-It feature that I am yet to figure out, lol.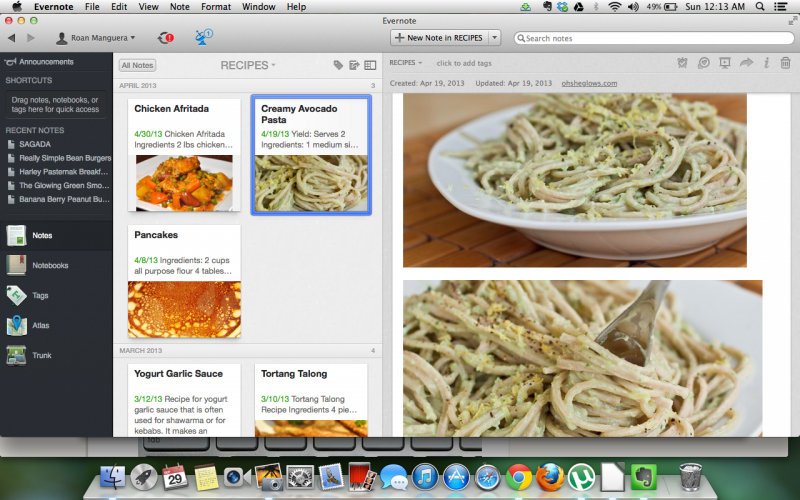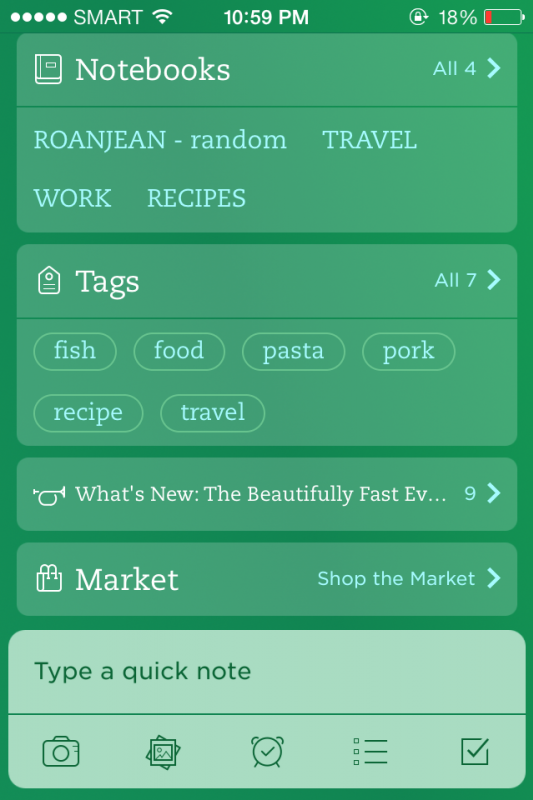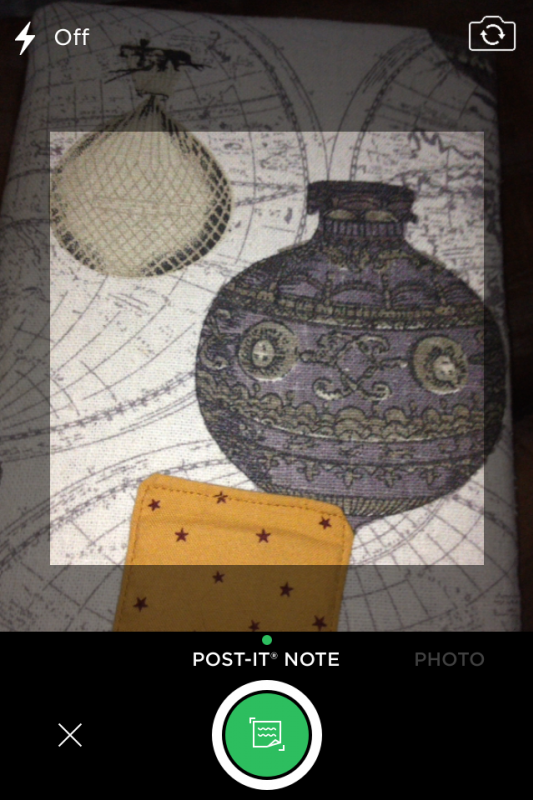 Dropbox
I got introduced to Dropbox when I started doing freelance work. It has then become my main storage box for important client and personal files. I actually also have Google Drive, which has a larger capacity, but I find it too slow to update (or there's just something wrong with the file it is trying to sync). Because I got introduced to Dropbox first, I am staying loyal to it at the moment.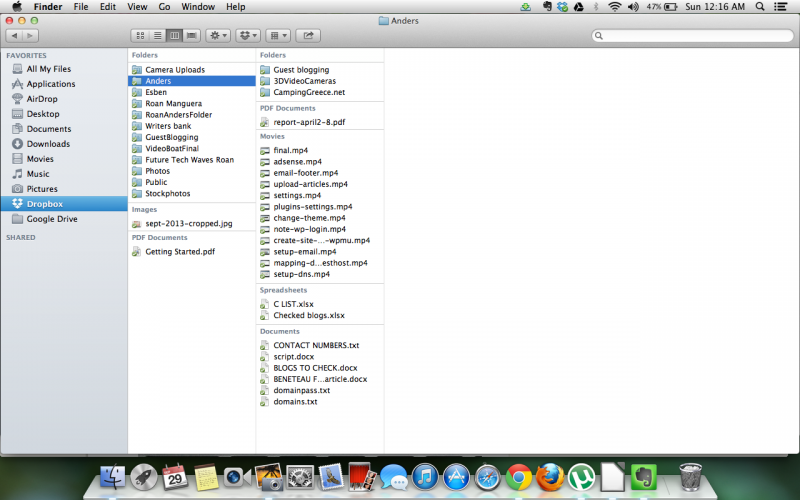 Groceries
I used to make my grocery list on a mini-notebook, then on my phone's Notes, until I decided to try out an actual app for it instead. This is pretty much my #donyaproblems app.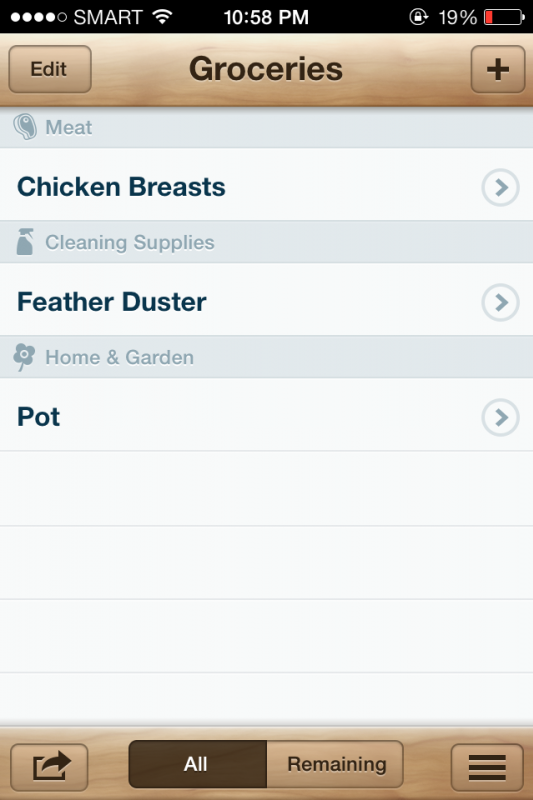 Wally
Similar to grocery lists, I took note of my finances on a mini-notebook until I decided to use a mobile app for them. My previous budget tracker was
Spending Tracker
and recently changed to Wally. Spending Tracker was simple and easy to use but when I saw Wally, which has cute-sy colours and better design, I went for it. It's not as easy to use as Spending Tracker (a lot more clicks and navigation to do) but I can live with it as long as it's pretty, hehe.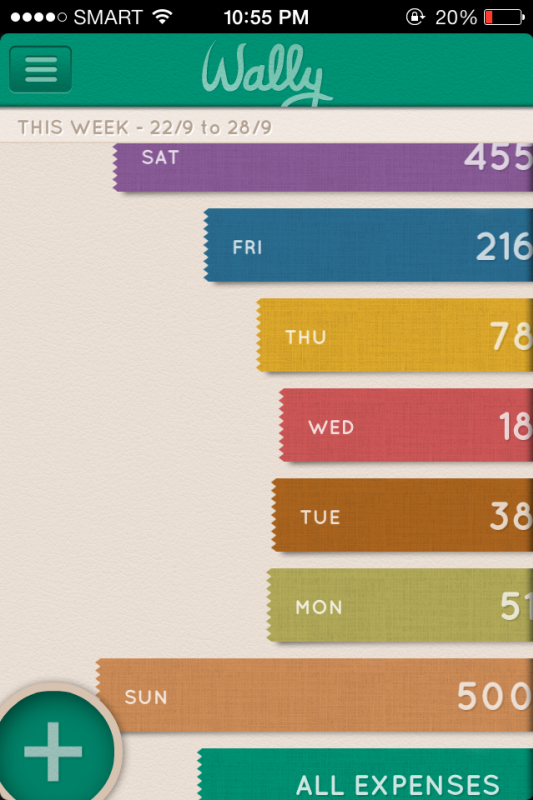 Canimals Diary
Speaking of cute and pretty, Canimals Diary is one of my super favourites. Despite being not updated (ever) and spelling Return as 'Retrun', look at those stickers! I live for cute stickers!
It allows me to track the first day of my monthly period (this is very important because my brain just seems to not have a place for remembering these things) and even when I had a smooth bowel movement.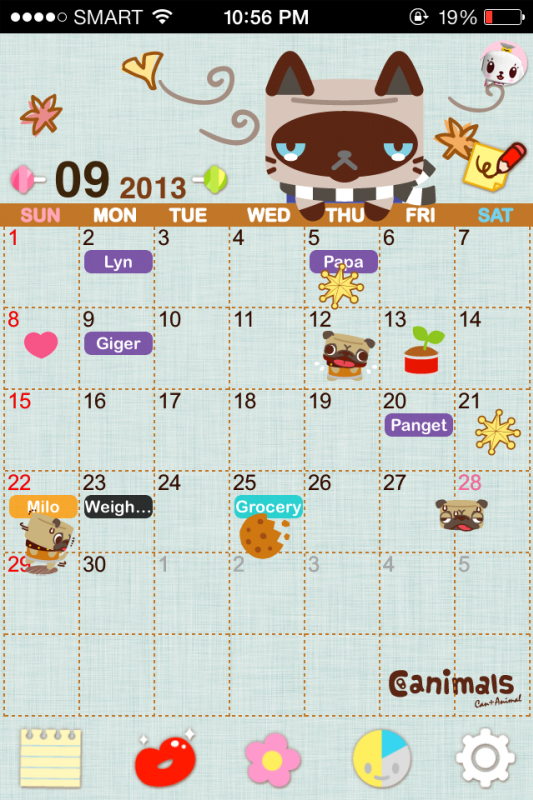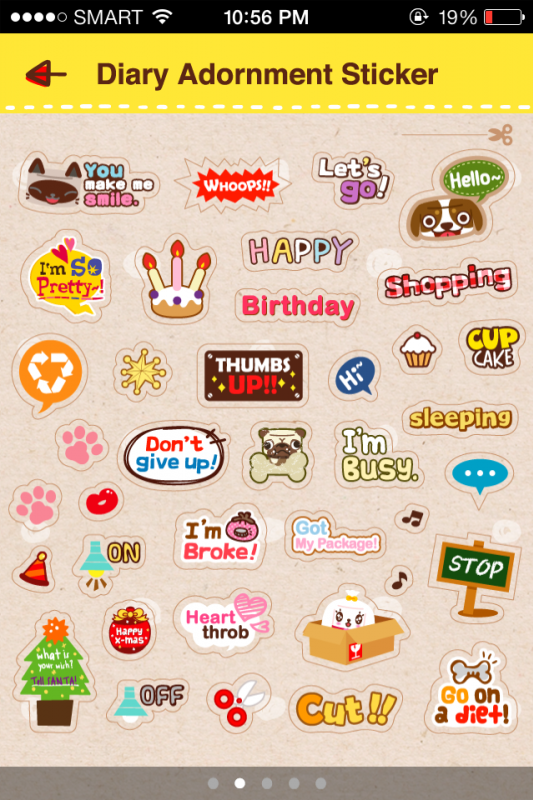 Blogilates Calendar
This isn't actually a productivity tool or app but Cassey Ho's
Blogilates
monthly calendar makes me feel productive and not a fatso. I only learned about and followed Blogilates around three or four months ago and her fitness calendar has helped me lose a few pounds and strengthen my core a bit. I am often annoyed by sunshine-y, perky people but I was rather surprised at myself that I wasn't at her. Her workouts are quite fun and challenging, actually. She has her own fitness app, too.
As you can see, I have a lot of X's for when I was just not up for it. Sometimes, I just couldn't be bothered doing cardio. But whenever I do her workouts, I feel strong and accomplished at the end.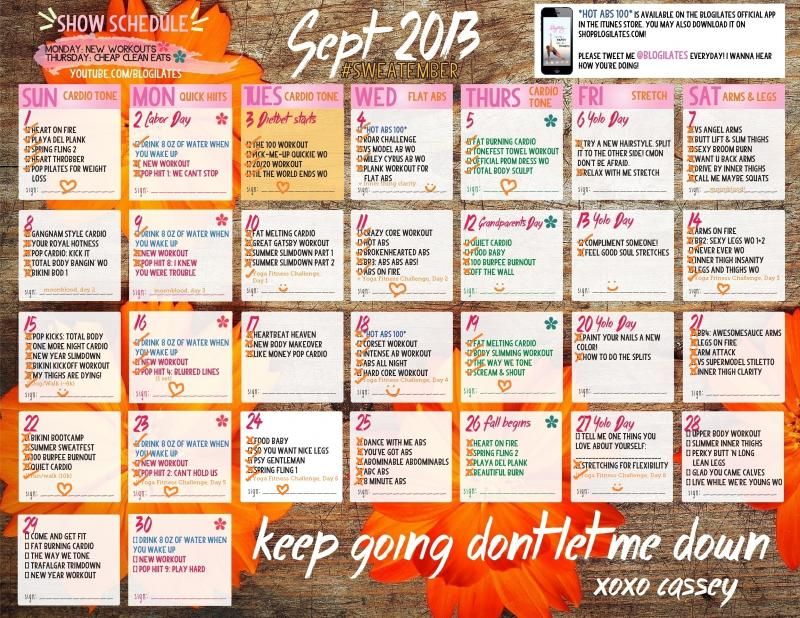 Do you also have your favourite productivity tools? Share!
x Roanjean