Cordillera Trip, Day 1: Batad Rice Terraces, Banaue
Cordillera Trip, Day 2: Batad, Banaue to Sagada
The highlight of this Sagada trip happened on this day. We woke up early because the tour guide advised us it's better to start the caves tour early due to expected influx of tourists. The guide suggested we start as early as 6:00am or 7:00am to avoid the crowd. So we did our best wake up at 5:00 in the morning despite being majorly sore and tired from all the trekking days before.
Our room was a penthouse room, which meant we'd have to go up and down several flights of stairs every time. By this time, I had started to dread the sight and thought of stairs because, as you who have experienced sore muscles know, it's quite painful to tackle stairs when your legs are sore.
After breakfast at the Lemon Pie House, we started for the Lumiang Burial Cave. It was a beautiful Sagada morning and, as with the characteristic of sub-tropical Sagada, the breeze was cool. I think this was when I started to get entranced by the beauty of the place and actually considered living there, haha. It would be so nice to walk and jog on these roads and see valleys and pine trees every morning.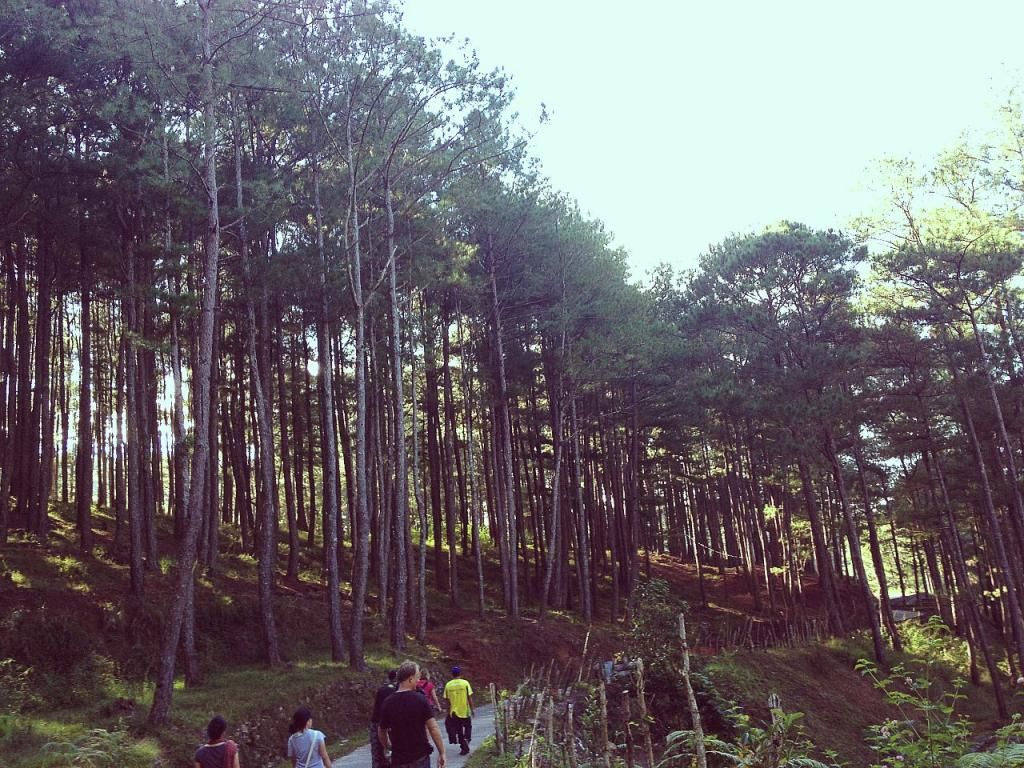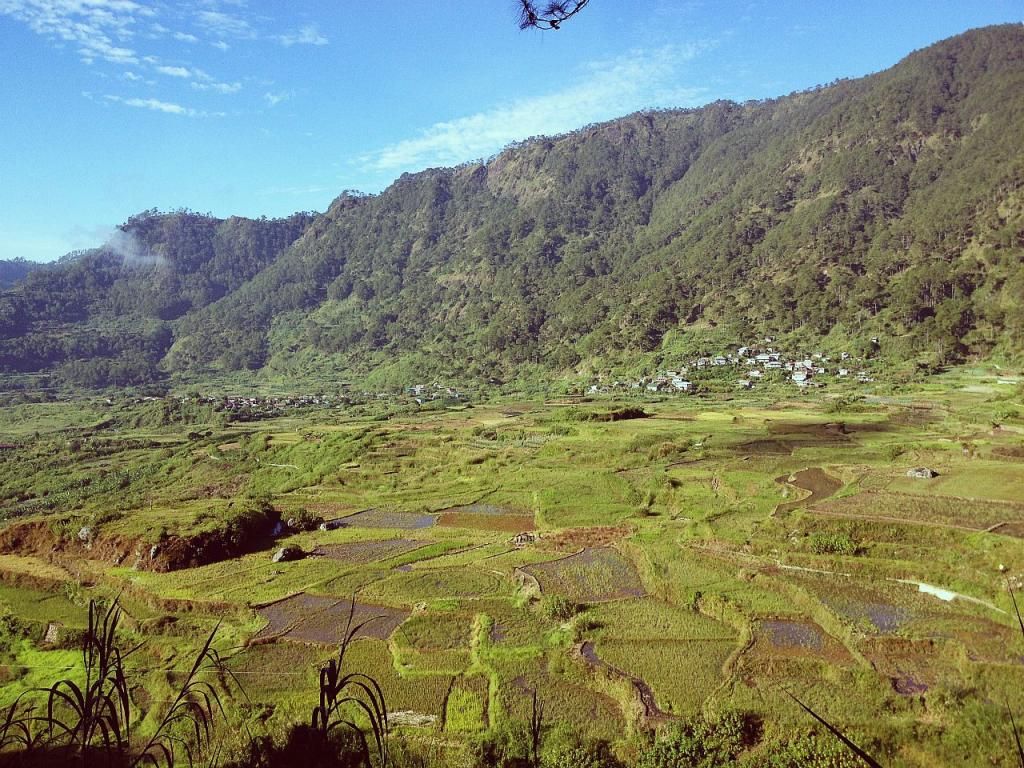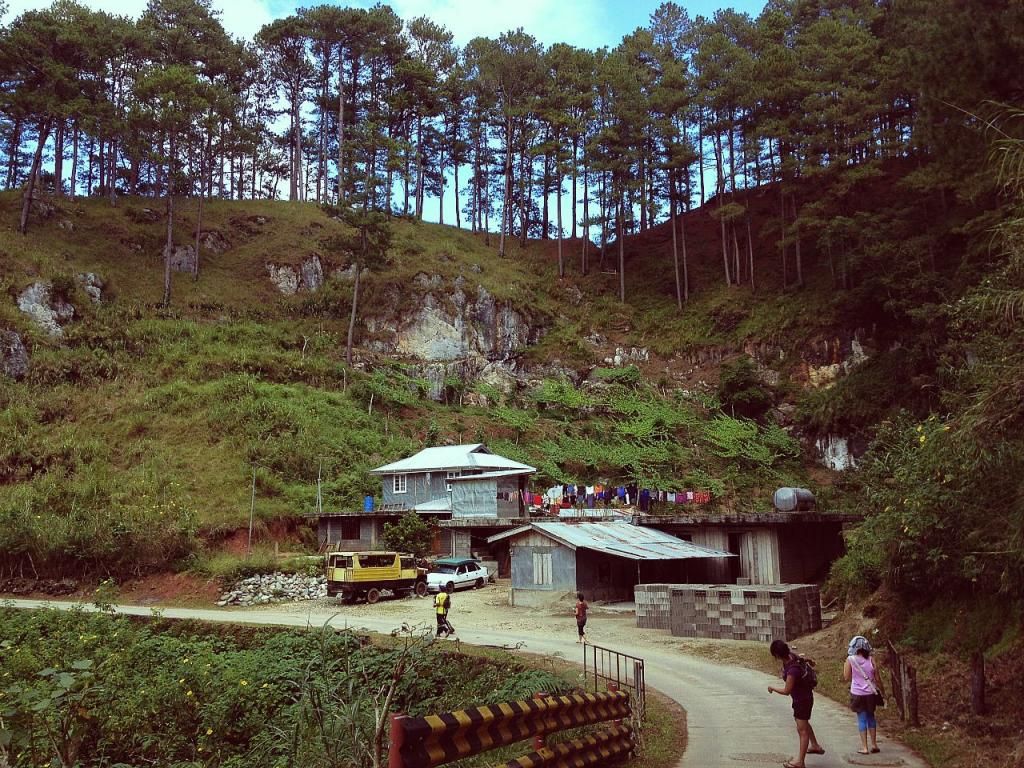 The path to the Lumiang Burial Caves is paved, mostly covered with withered, wet grass and pine needles and stone pebbles. And of course, pine trees are all around.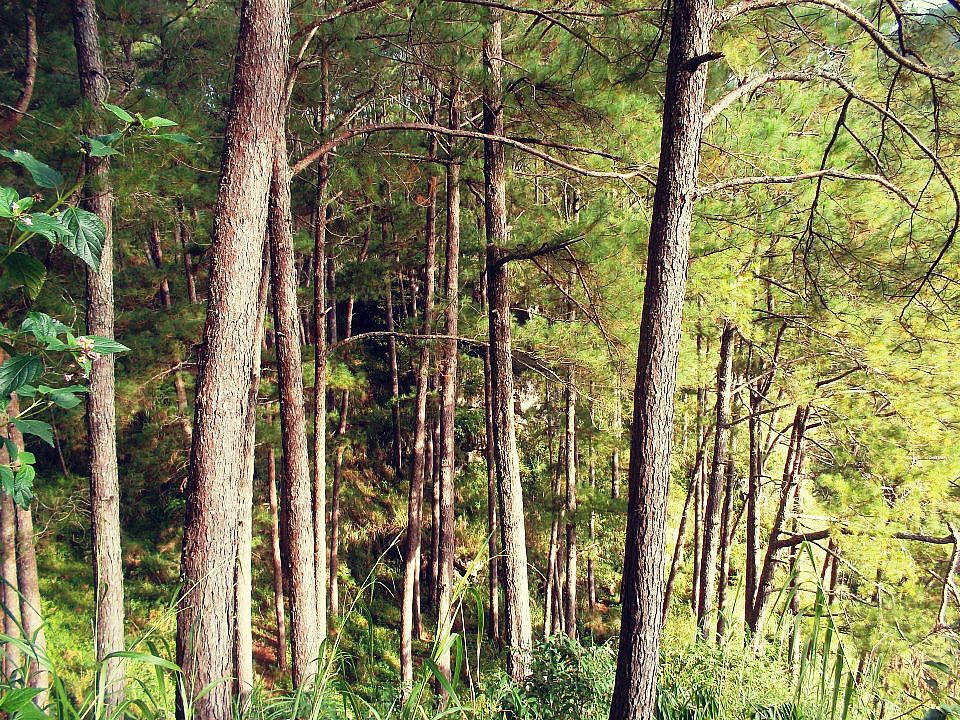 I can't get enough of these pine trees. Okay, maybe I could when, uhm say, I've lived there long enough to get too familiar of them.
LUMIANG BURIAL CAVE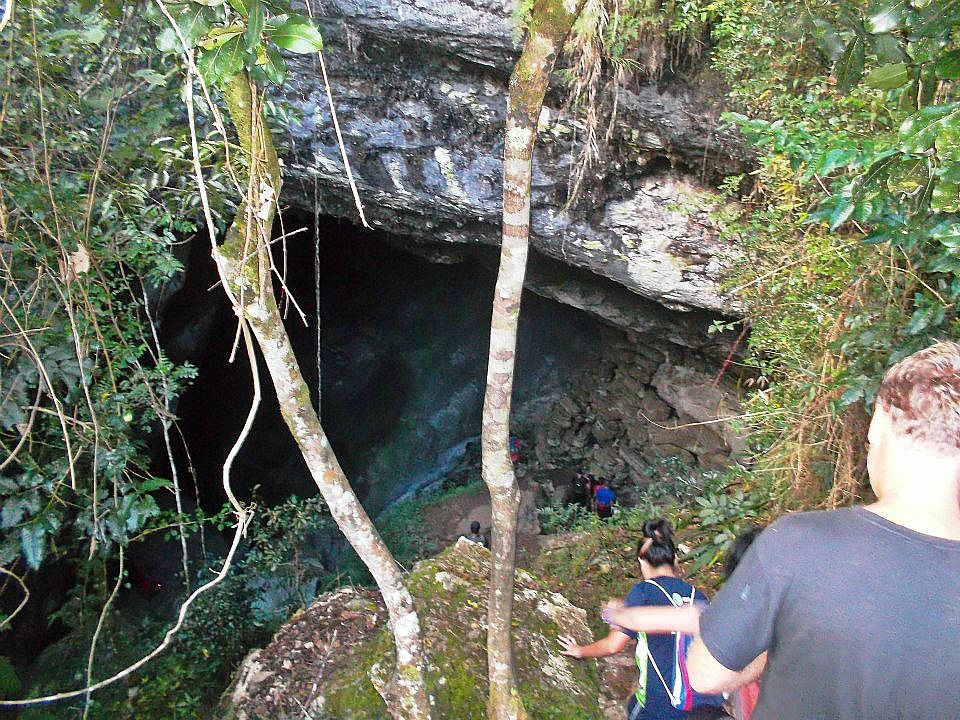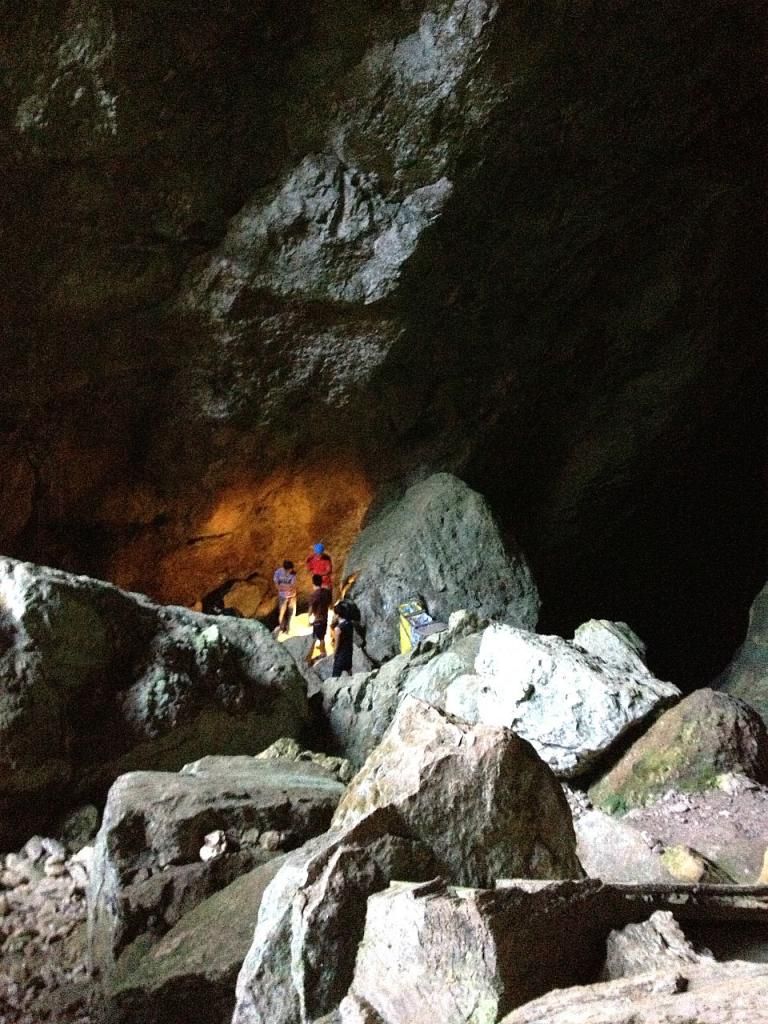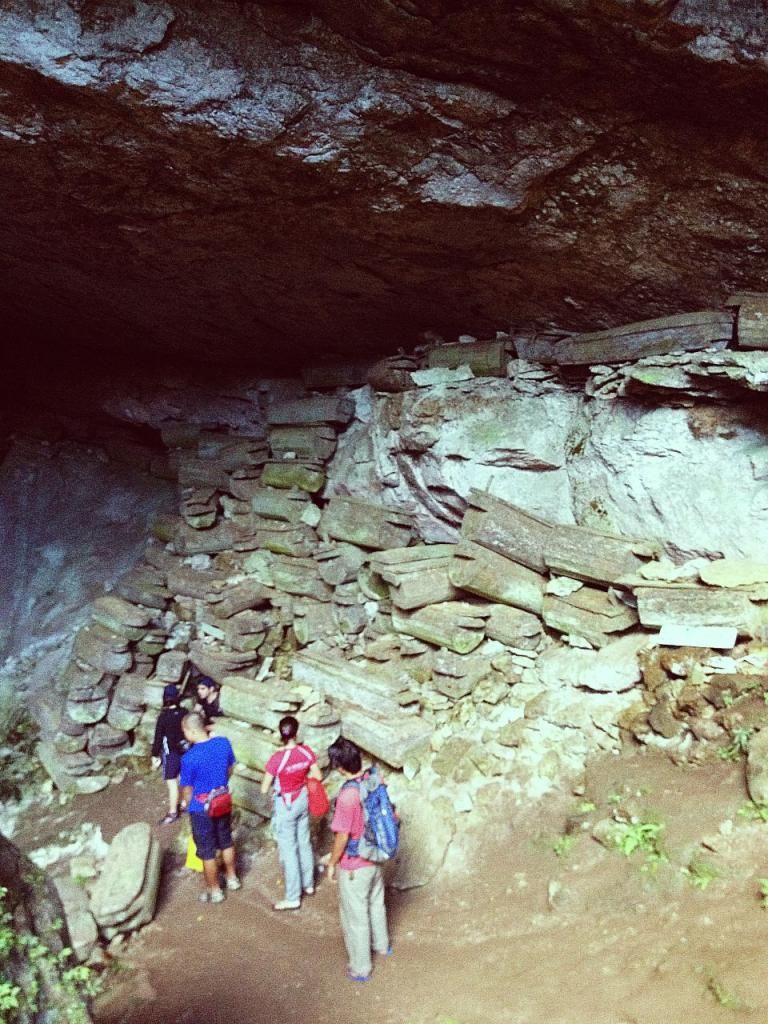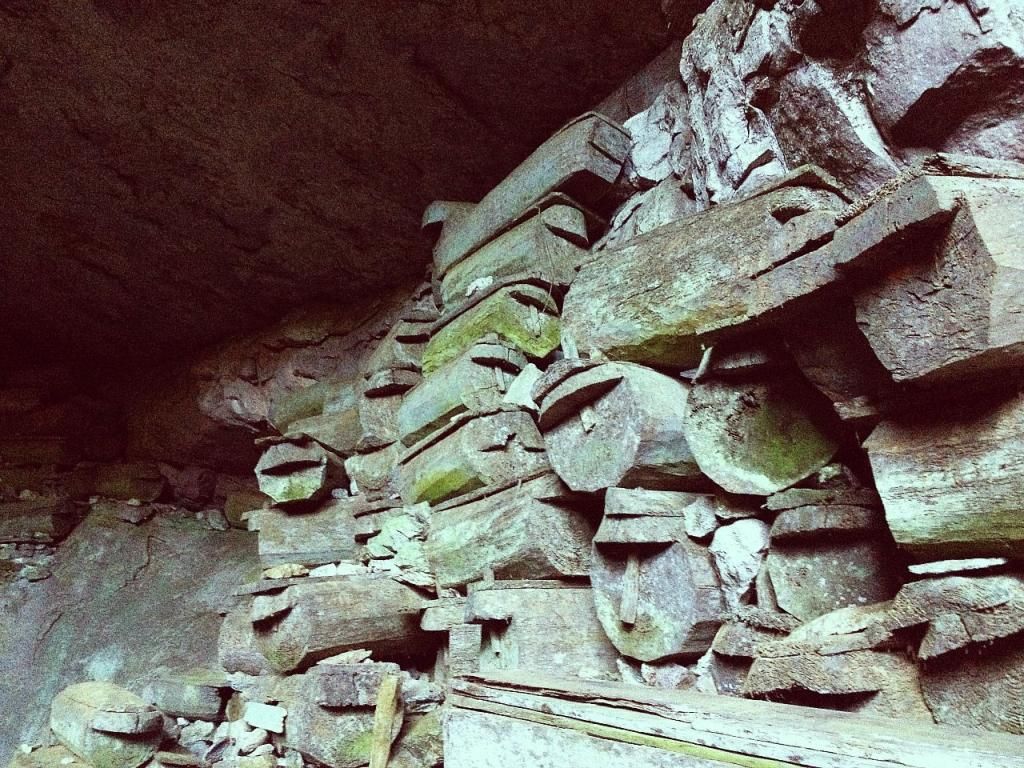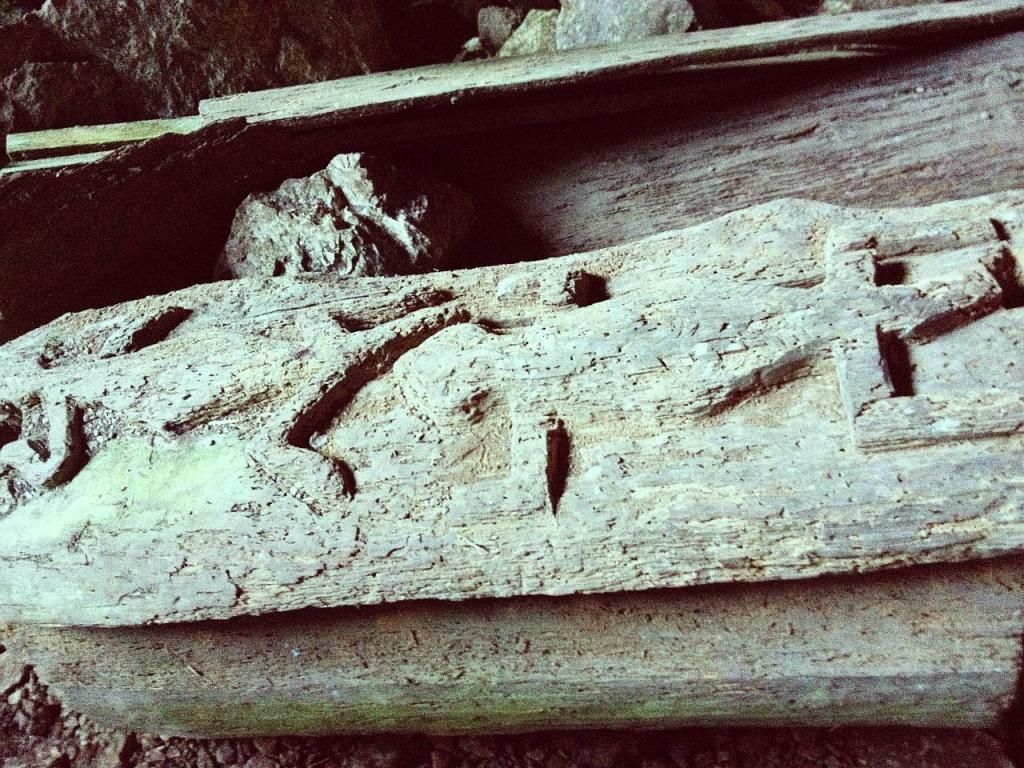 The tour guide of another group let me (okay, I just joined in) peek at one of the wood coffins. It's prohibited to open them but this one was already slightly open and you could see bones of the dead. I also asked about what the carved geckos mean and our guide said the gecko lizard meant rebirth and transformation to the mountain people.
We didn't take long at Lumiang and immediately started for Sumaguing Cave for spelunking. I was already beginning to get tired on the way back from Lumiang. I was already feeling how painful my legs were and the trip back up made me breathless. It was a good morning exercise though.
SUMAGUING CAVE
The cave has three "stages": the slippery part, the barefoot part, and the "water-y" part. The first part was the most challenging. The stones and rocks are wet with moisture/water and batshit so they're slimey, muddy, and slippery. I felt scared going down and had to get down and dirty with the rocks because I couldn't properly balance and my slippers didn't have good traction (I think).
Maybe around 10 minutes going in, our tour guide told me to remove my slippers as I couldn't properly balance and was slipping. As soon as I was barefoot, another tour guide told me I shouldn't have removed my slippers as I might injure or cut myself. But going barefoot gave me more feel of where I'm stepping on, more traction, and therefore, more "trust" that I wouldn't just slip to my death.
Then, the tour guide asked the rest to remove their footwear as we had arrived to the part where everyone had to go barefoot. After the slippery and muddy ordeal, this stage was a pleasure. The formations had little pools of cold water which was nice to get wet and clean all the mud in.
At this point, I also realized that my blister has bled from the inside from going barefoot all throughout. I shouldn't have had a foot scrub days before the trip so I still had my callus to pad my feet, lol. The rocks felt like sand paper or scrub to your feet too anyway.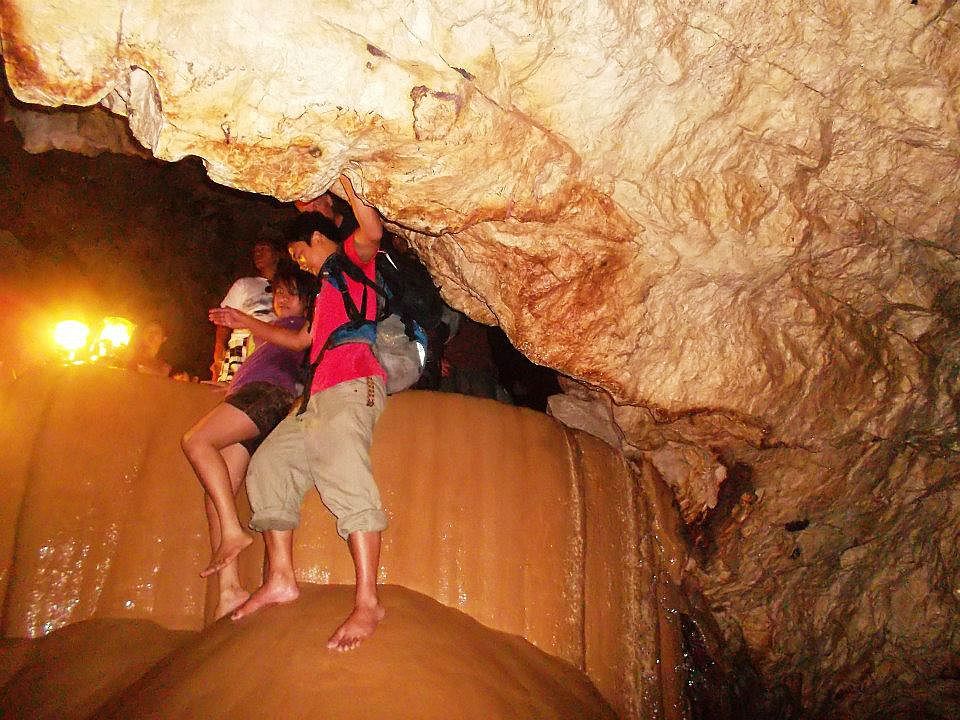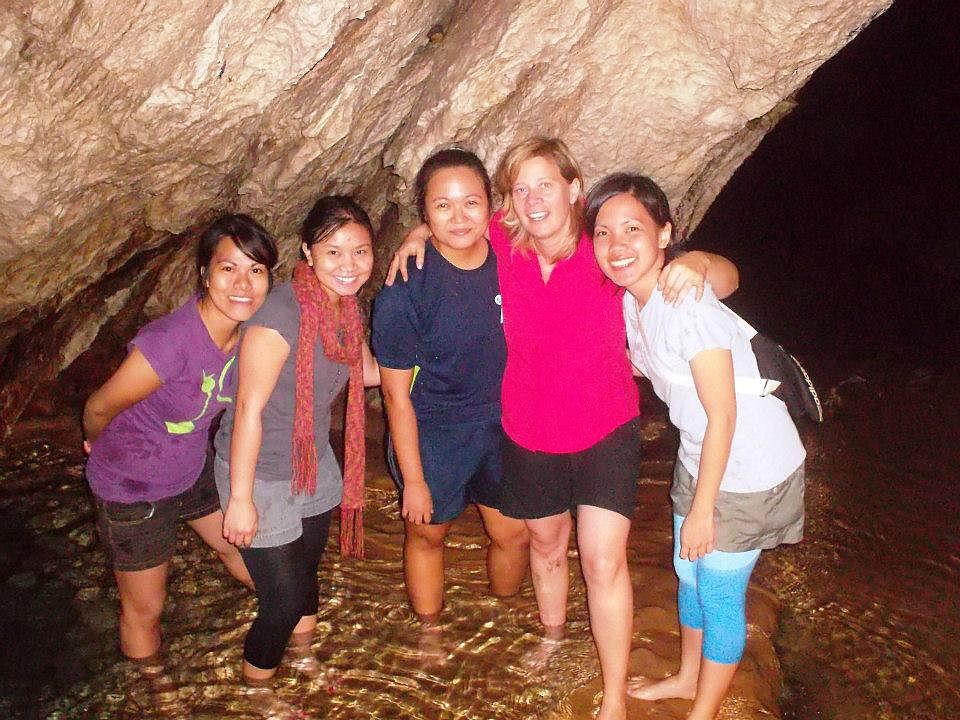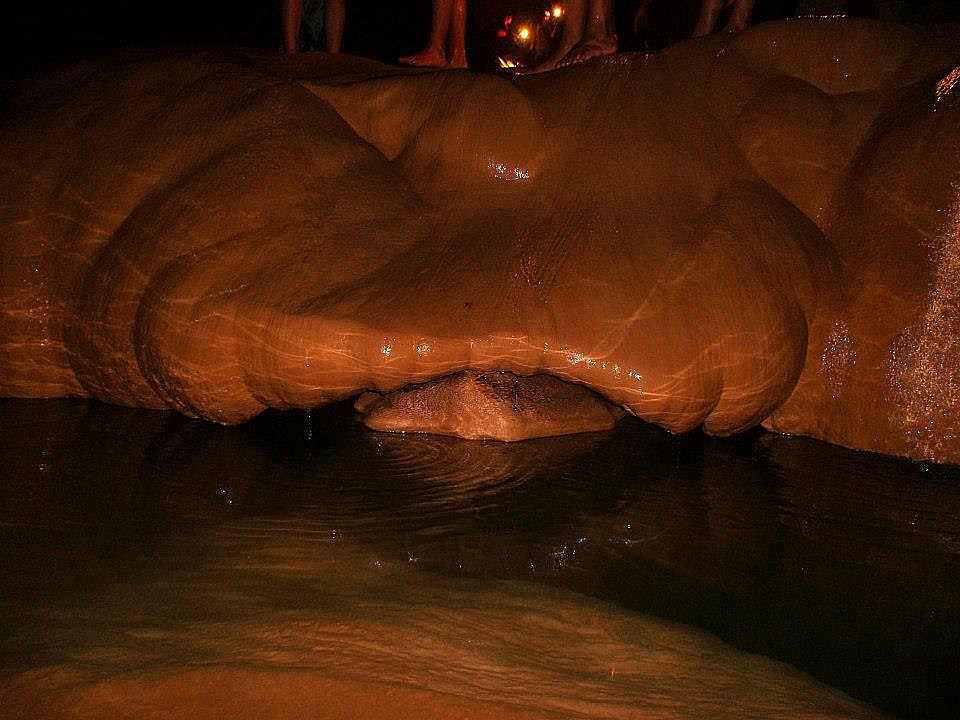 There were a lot of tourists at that time and everyone's trying to get photo ops and whatever. Some were also really noisy that I find irritating and immature. But well, it's just me.
The last stage, according to the guide, was wading through a tunnel with neck-high water. We were all up for it except Sophie, our Belgian company. If we'd all go through it leaving Sophie behind, we couldn't turn back anymore to fetch her and go back up to the entrance because we'd be going on a different exit already. So, we decided to not continue and start going back up instead.
And when you thought everything's over when you've exited the cave, there were 200+ ascending steps to this marker that just tells you you ain't the boss here.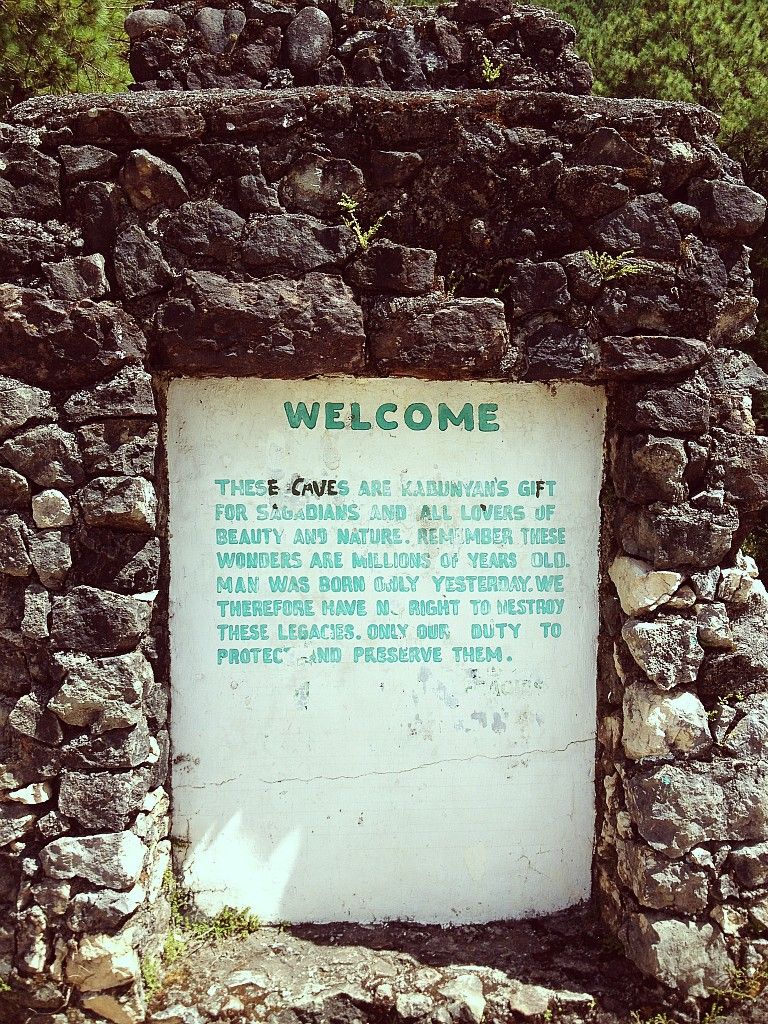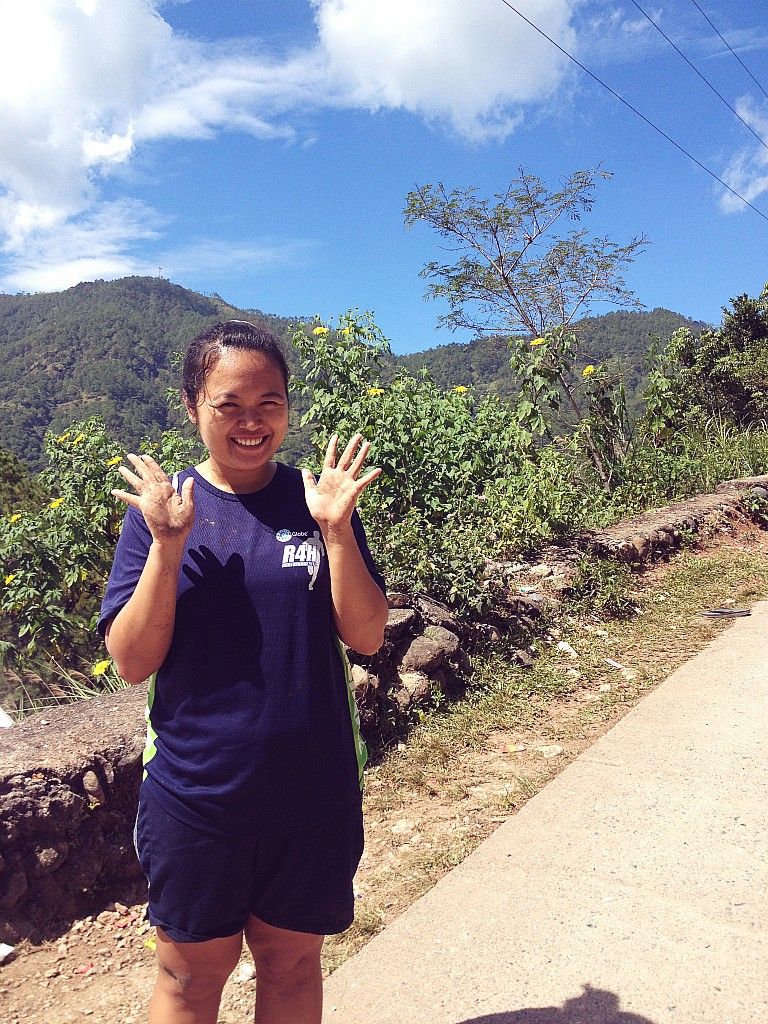 While walking back to the hotel, I surprisingly didn't feel tired at all (through I was limping from my blisters). Maybe it's because we didn't do the more challenging Cave Connection (next time, I swear!) or because spelunking was such an exhilarating, new experience to us and makes one feel good about accomplishing something like that.
If you decide to go to Sagada someday (as I would sure do again), go spelunking. They say you've never really experienced Sagada if you haven't gone caving in Sumaguing Cave but --- cliche coming! --- like all hardships, it's all worth it.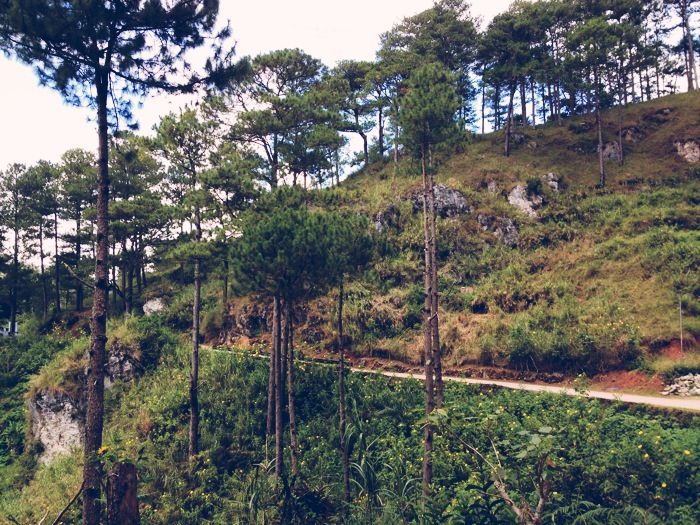 *The pine trees photo, first Lumiang Cave photo, and all Sumaguing Cave photos are from Ane.
x Roan