Cordillera Trip, Day 1: Batad Rice Terraces, Banaue
Cordillera Trip, Day 2: Batad, Banaue to Sagada
Cordillera Trip, Day 3: Lumiang Burial Cave + Sumaguing Cave, Sagada
Cordillera Trip, Day 3: Yoghurt House, Echo Valley & The Log Cabin Buffet Dinner
Cordillera Trip, Day 4: Kiltepan Peak Sunrise + Sunday Stroll in Sagada
Jini
and Mel woke up and went biking very early that day, while Ane and I were still snoozing. Jini took these photos: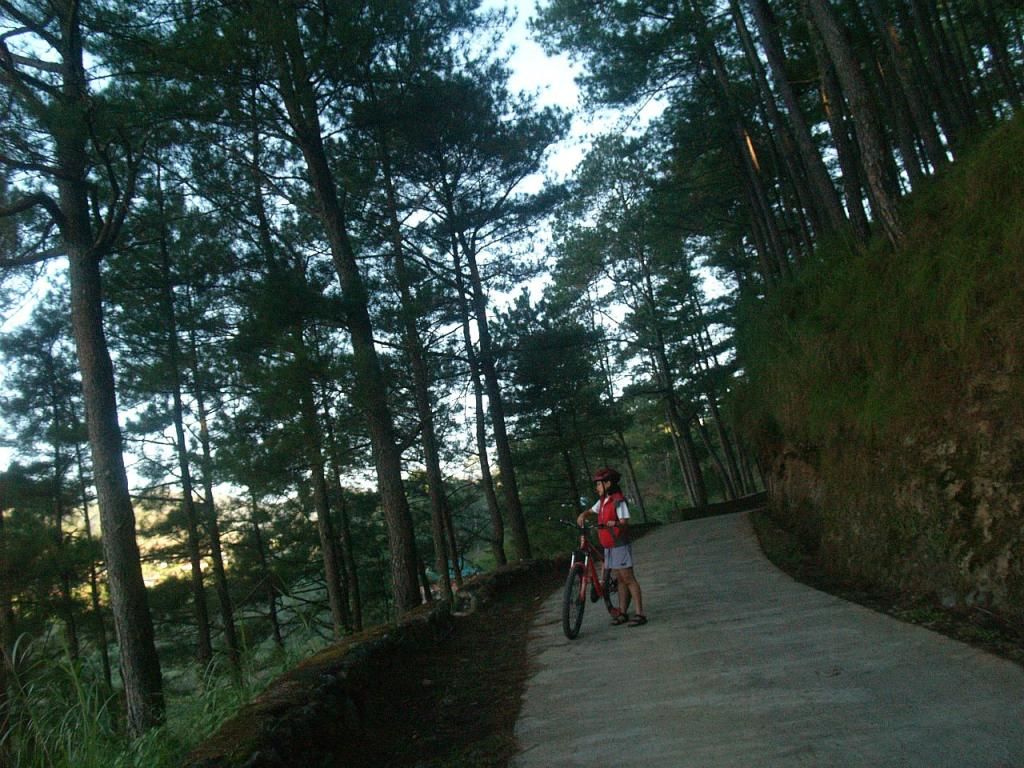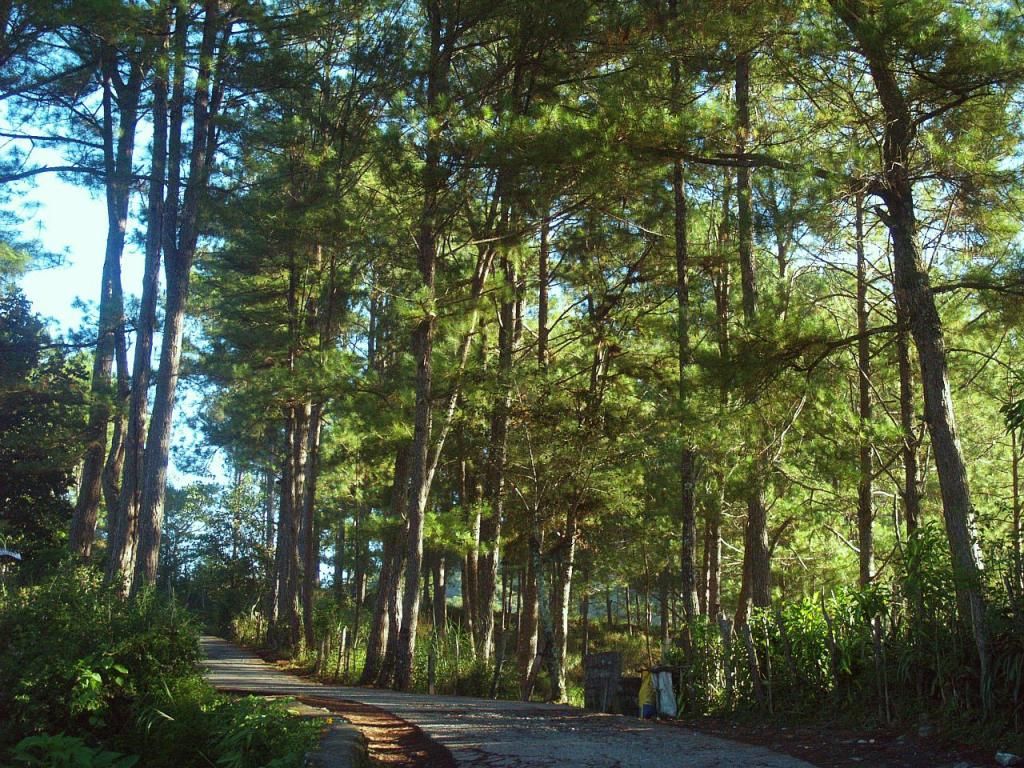 The morning of our last day in Sagada was breezy and beautiful, however I was feeling the contrary. I was having flu and feeling crap. The thing about getting sick on the road is that I couldn't whine about it and be my usual lazy self, so that was hard, haha.
But, really, when you are greeted by this view when you wake up, how could you complain?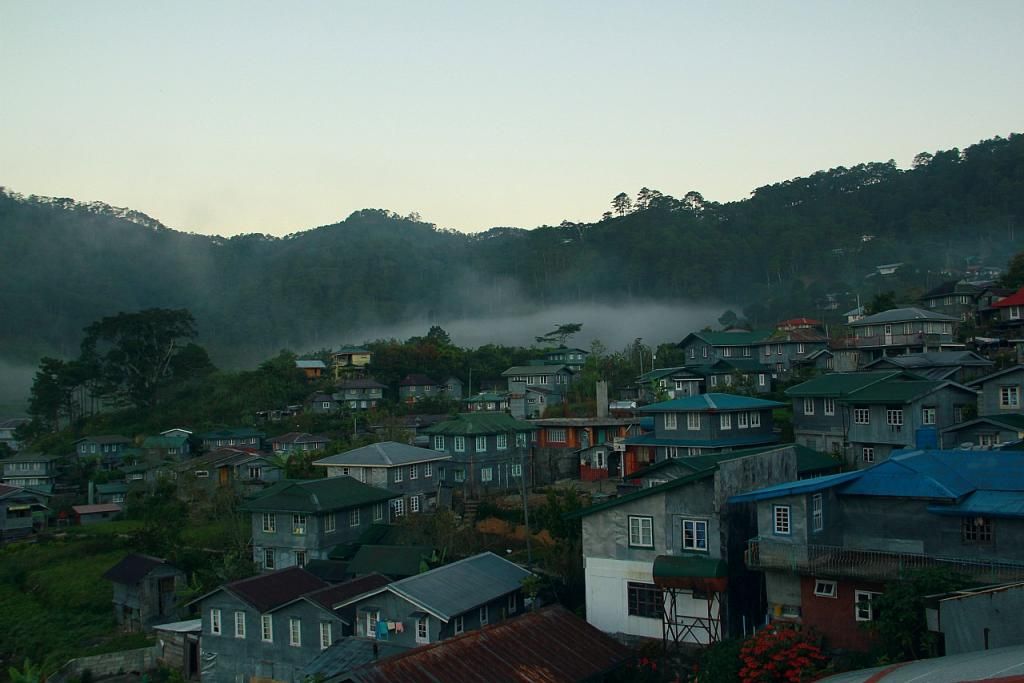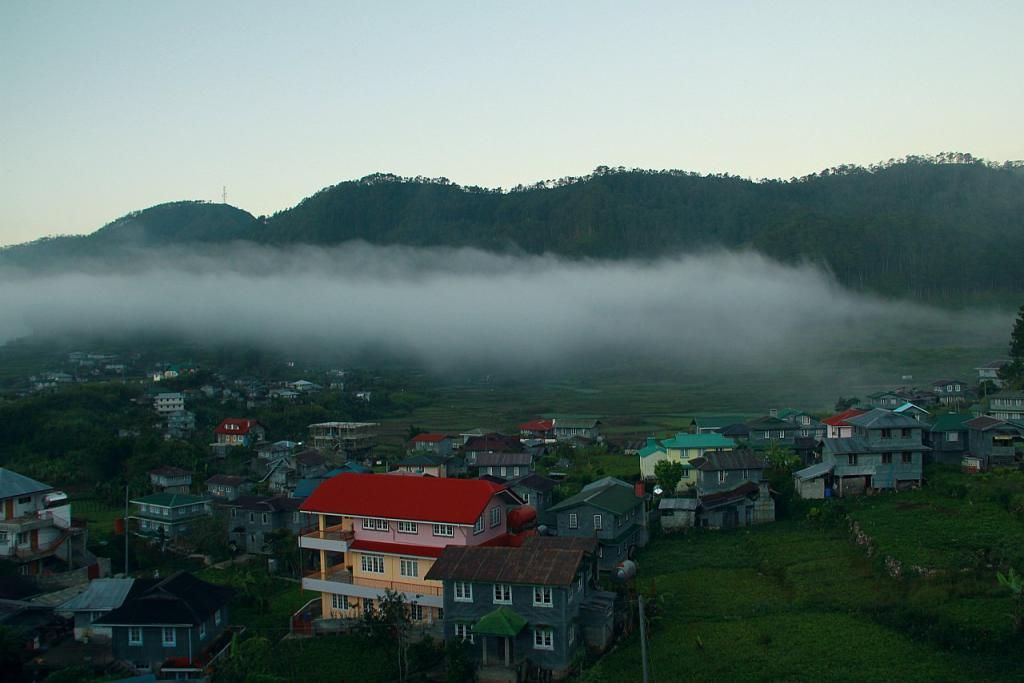 We had breakfast at Bana's Cafe and had their delicious breakfast pancakes again. I also had yogurt w/ banana and honey and mountain tea.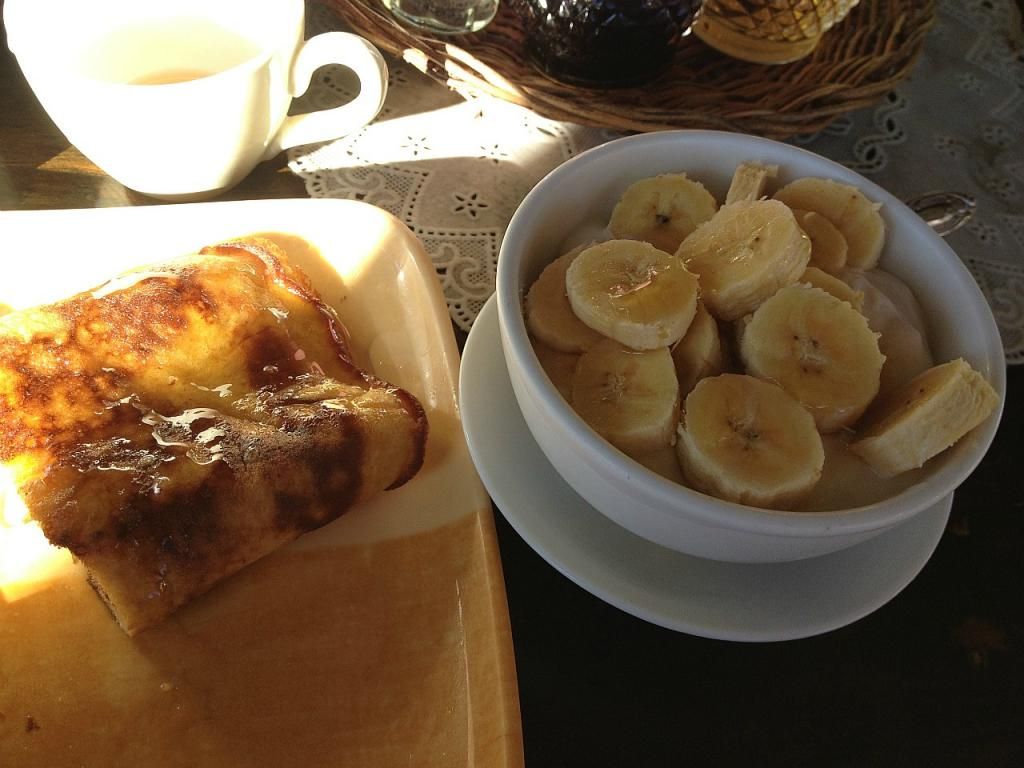 At 9:00am we walked to the waiting area for buses bound for Baguio. But there were many people lining up waiting for the next schedule so we opted to hop on a jeep going to Bontoc where we could catch a bus to Baguio instead.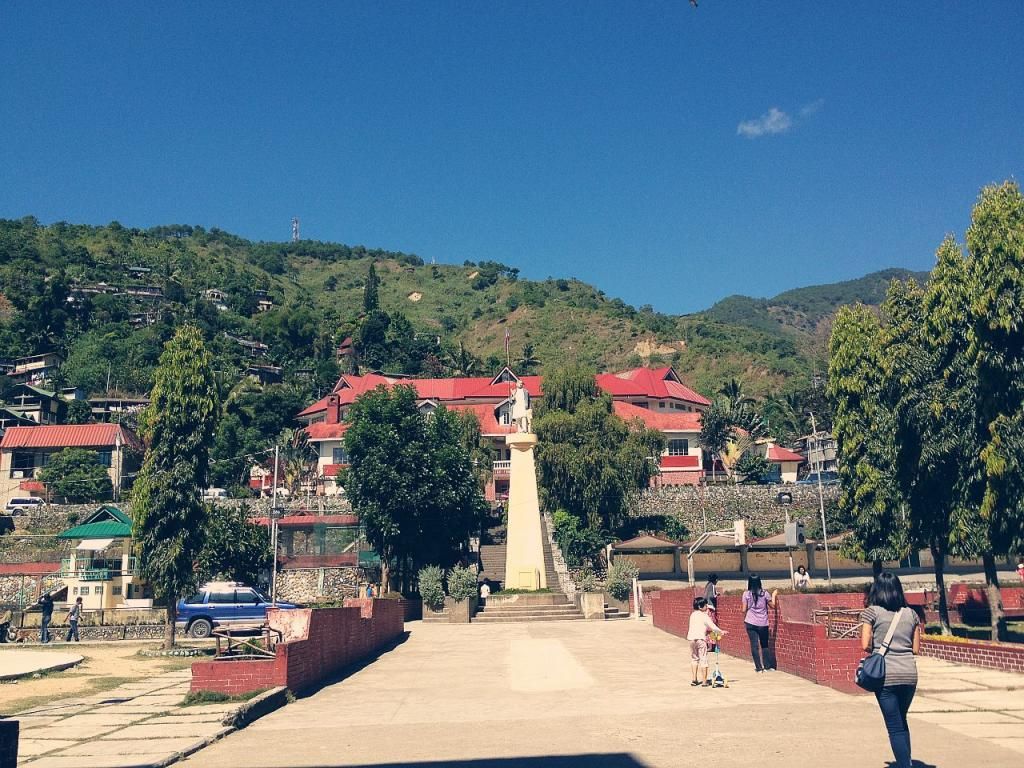 While waiting at a bus terminal in Bontoc, we found out that we had to wait at least a couple of hours for the next bus to Baguio. Luckily, Jini and Ane found a van bound for Baguio (I think it was a tourist van). There were only six of us in the van excluding the driver and his wife and kid, so the ride was pretty comfortable. It almost felt like we had a private van service.
We stopped for lunch at this town (I couldn't recall what the name is) that had eateries/restaurants that only serve beef dishes. This is what greeted us: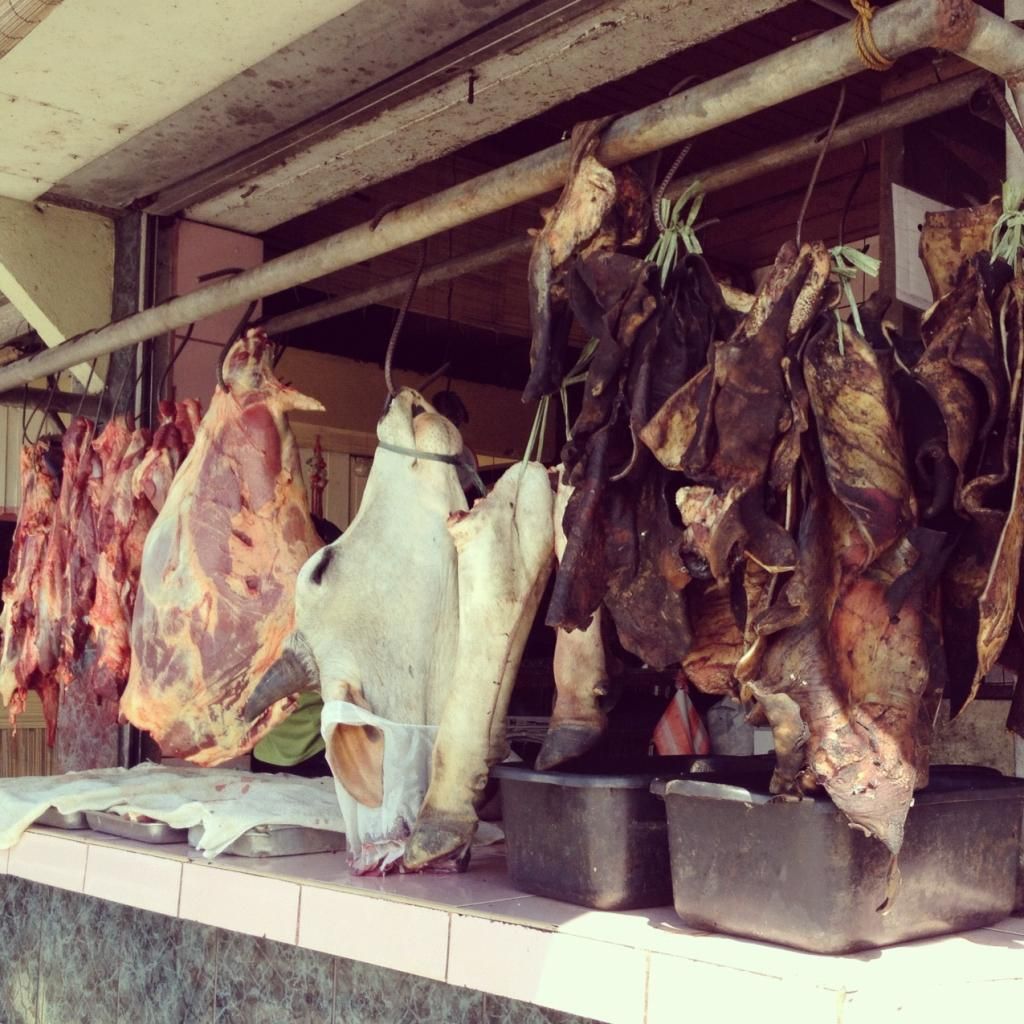 Since I refused to eat beef and cup noodles, I thought I'd just go lunch-less for the rest of the trip. Good thing Mel also wouldn't eat beef so we walked a few meters and found a store that sells siopao and siomai while Jini and Ane took their lunch.
It was sunny that part of town and started to get foggy as we went on. We actually almost had a fatal accident when we almost got hit by an overtaking vehicle coming towards us. We were driving in the fog, on the side of a mountain, on a blind turn. If our driver wasn't that alert and swerved a wee bit more, we could have rolled down the mountainside! It didn't immediately sink in to me what happened nor I took it seriously because I was half-asleep and groggy from meds. But now that I think of it... Holyshit.
We arrived in
Baguio
late afternoon, around sunset, so there wasn't much time to roam around anymore. Upon checking in at a transient house (we didn't have a reservation, this dude from tourist information suggested and took us there), we went to SM Baguio to shop for
pasalubong
.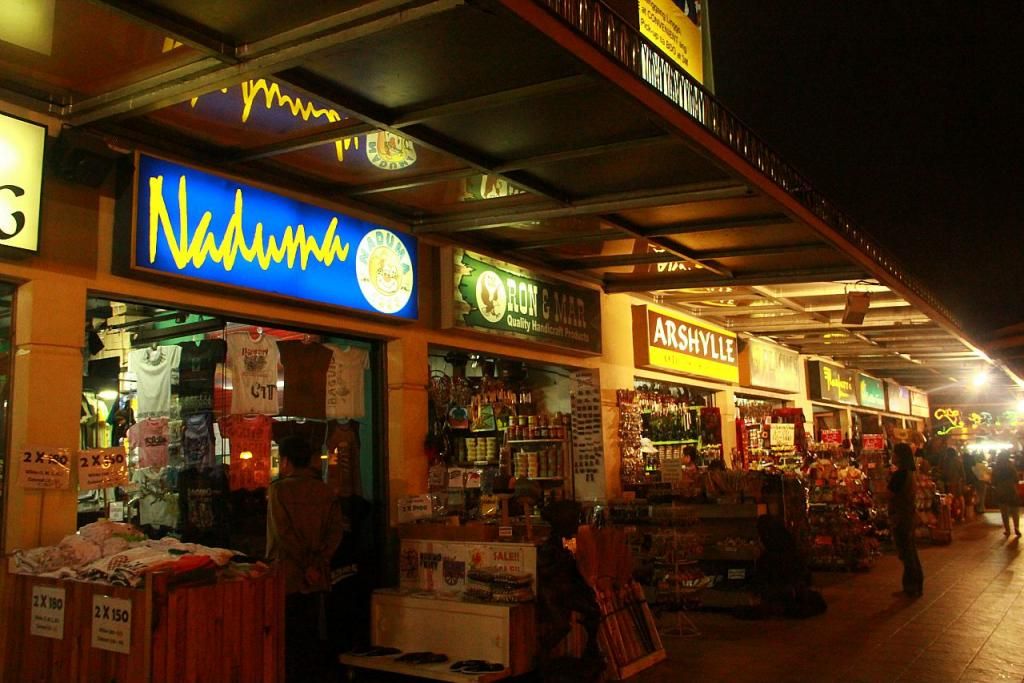 Then we had dinner at
50's Diner
, an vintage American-style restaurant at Gen. Luna Rd. I just had soup and fruits because I was still a bit hung over by the cow carcass I saw earlier that day. Haha no really, I was just being sick and pretentious and drugged.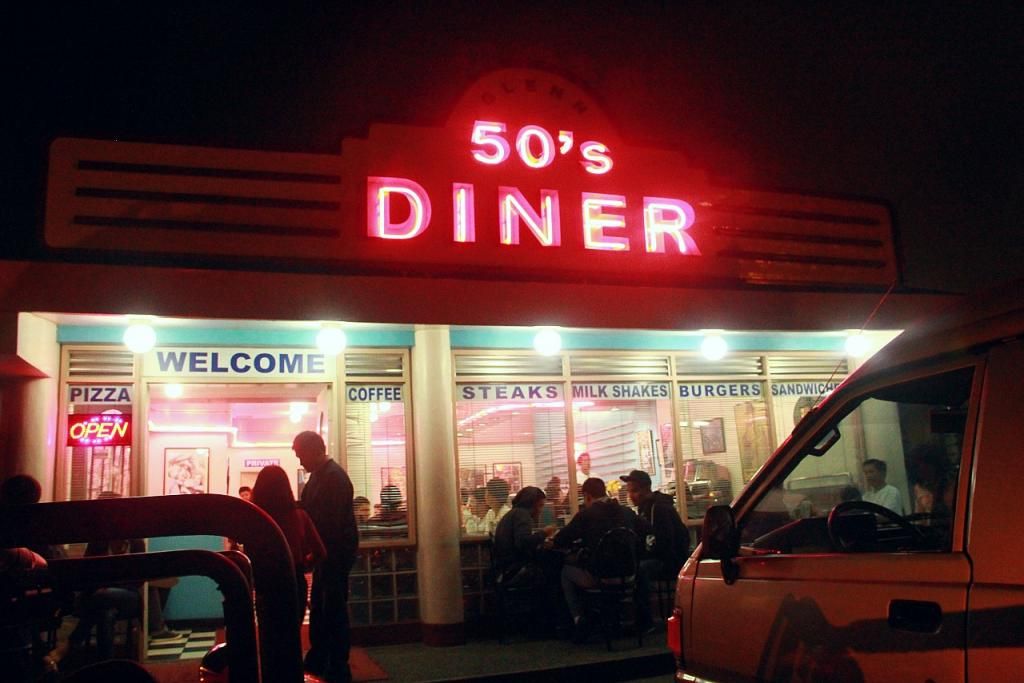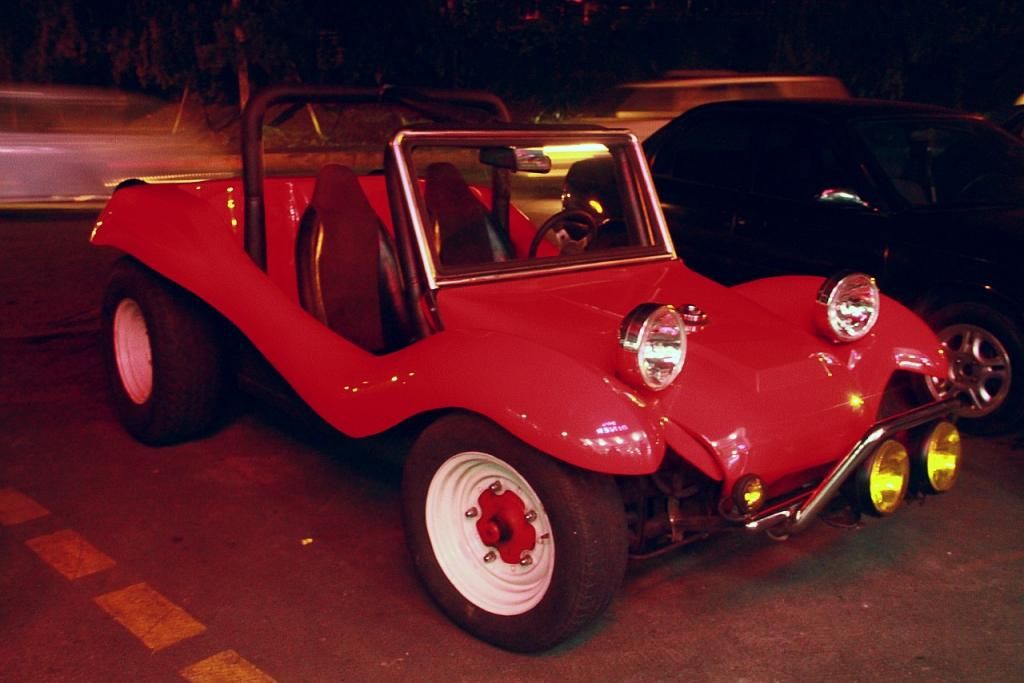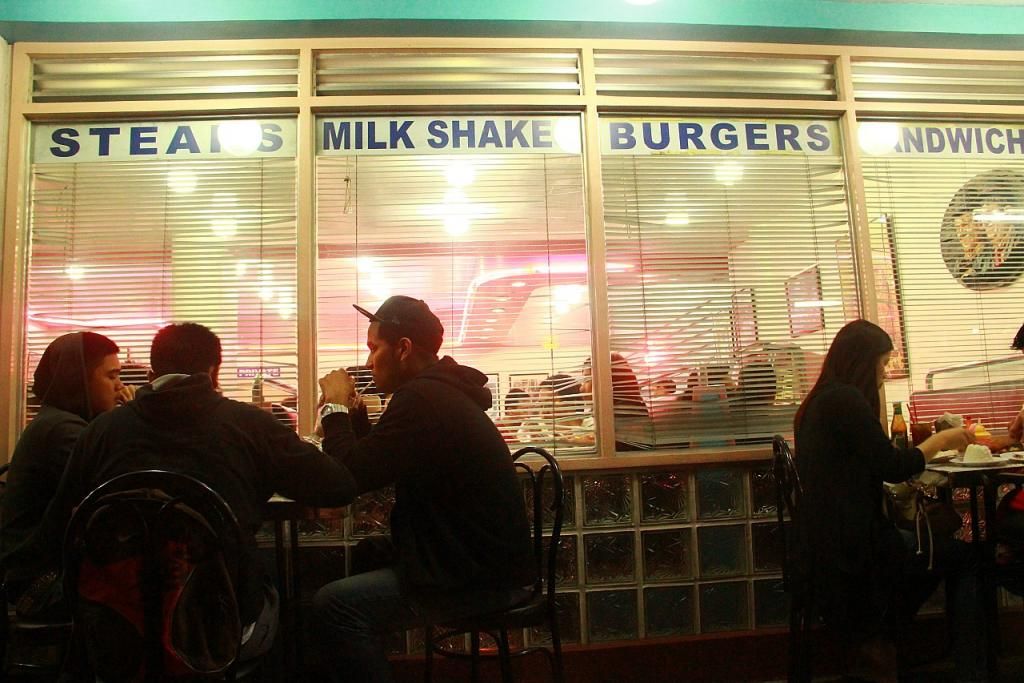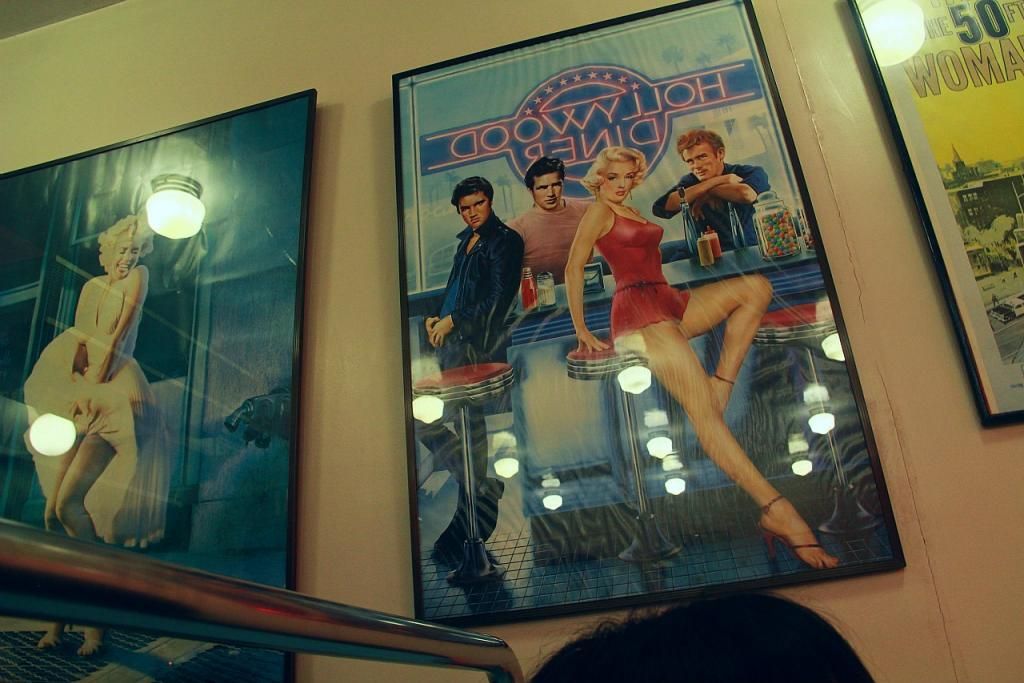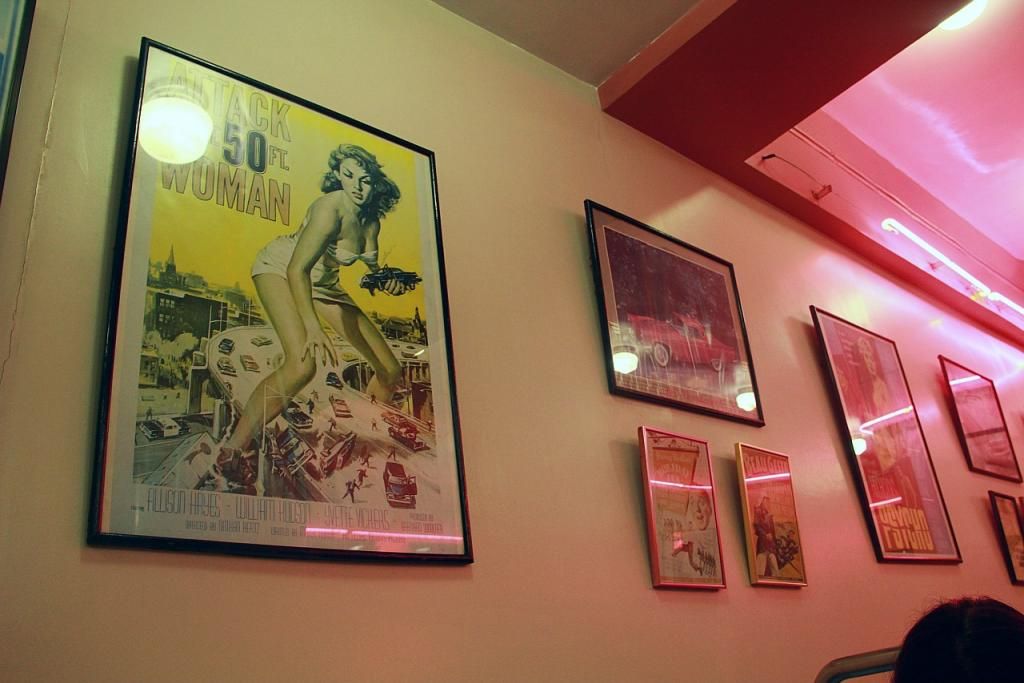 Mel didn't spend the night anymore because she needed to ride back to Manila to catch her early morning flight back to Davao the following day.
Jini, Ane, and I had an 8:30am schedule the next day on our bus tickets so there was never enough time to enjoy Baguio. We pretty much just sniffed Baguio in. We had our breakfast at Victory Liner bus station and then come 8:30am, we were on our way to Manila.
By the way, our stop in
Tarlac
had this cute toilet signs that try to boost our self-esteem and vanity: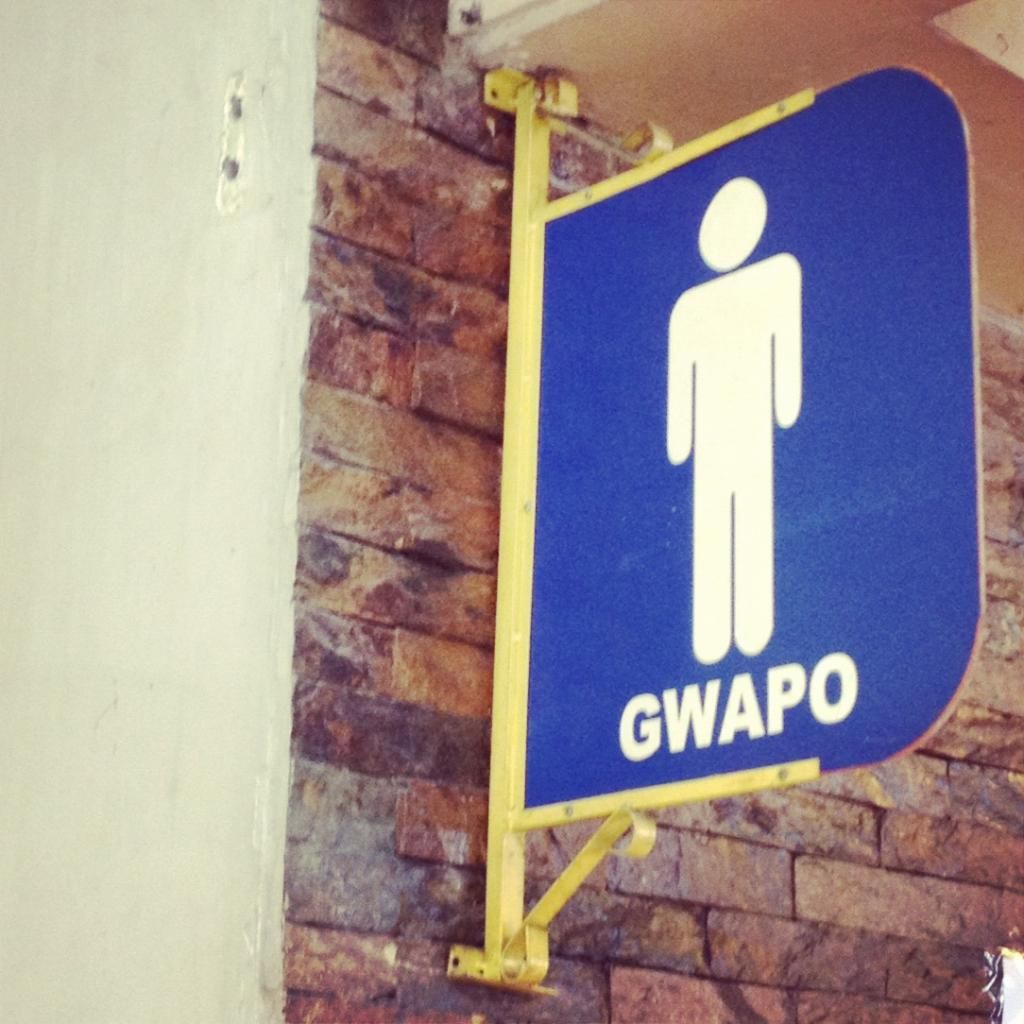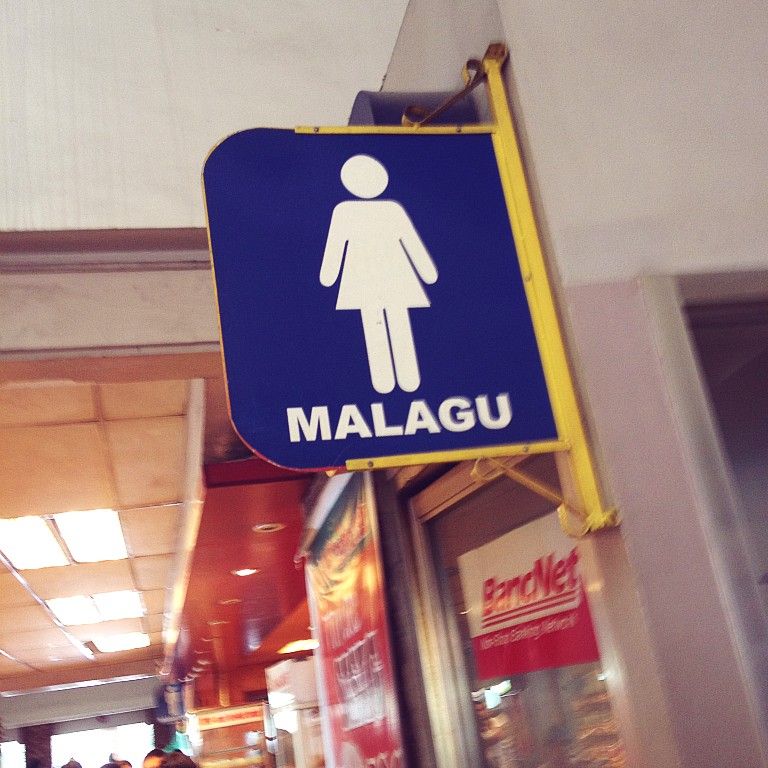 The rest of the day went pretty much uneventfully, unless we consider the taxi driver from GenSan who kept on complaining how driving in Manila streets royally bores him and went on telling Jini and I how he itches to go back to driving in Dubai something memorable.
I arrived Cebu safely, still sick (went on for a week) but very enthusiastic to tell stories to the boyfriend about our trip. I showed him by scraped knee and burned elbows with pride and happiness. He got worried about my injuries and flu but I was all like "Batad and Sagada were awesome! All worth the body pains! Super! As in! I'd do it again! Well... except Batad, I guess..."
Writing this series of posts and thinking about the whole trip make me nostalgic and itch to go back to Sagada. I hope I could do it this year and very soon. There's still a lot of adventures to be had!
x Roanjean