The first time I thought of joining a fun run was last year, around the time of registration for the 35th Milo Marathon. I wanted to join to find motivation to get out of the house, get some morning sunshine, and sweat the accumulating fats off. I thought of hopefully finally giving up couch marathoning and get some exercise other than punching the computer keyboard. The cellulite are getting aplenty and my midsection's getting wider, too.
My maternal grandmother died of heart attack when I was six. On 2009, my paternal grandma passed away of the same, too. A year after, my mother had a stroke and didn't survive (she bumped her head on something when she collapsed which led to a hemorrhage and went into coma). My father has high blood pressure, too. So you see, I have a lot of reasons to get worried of my own health with a history like that. More than vanity and ~aesthetics~ (it sometimes brings me to tears when clothes I like don't fit me), I need something to make my blood pumper happy.
I didn't get to register for the Milo run last year, though. I wanted someone to do it with me so I urged the boyfriend to register too but I guess he was busy and wasn't into the idea...yet. I didn't want to go to Cebu City Sports Complex to register alone and maybe too lazy to even go there, too (see, the height of laziness!). When something's too unfamiliar to me, my normal course of action is to back off or let it pass for a while until I become comfortable and confident to deal with it. And, I guess at that time, when the health alarm went off, it wasn't on red light yet (at least to me).
This year, I knew I wasn't going to pass the opportunity anymore. Ed and I only started joining runs
early this year
. The first time was such a great experience that we decided to continue joining in more. Despite dealing with some running douchebaggery and motivational hurdles (I get easily bored running around on tracks), I guess one has to press on if you want something to change.
While running (more like jogging actually) an 8km in one of my previous runs, I told myself it'll be the longest distance I'll ever dabble on as I huffed, puffed and cursed through uphills. Guess what, I broke my own word.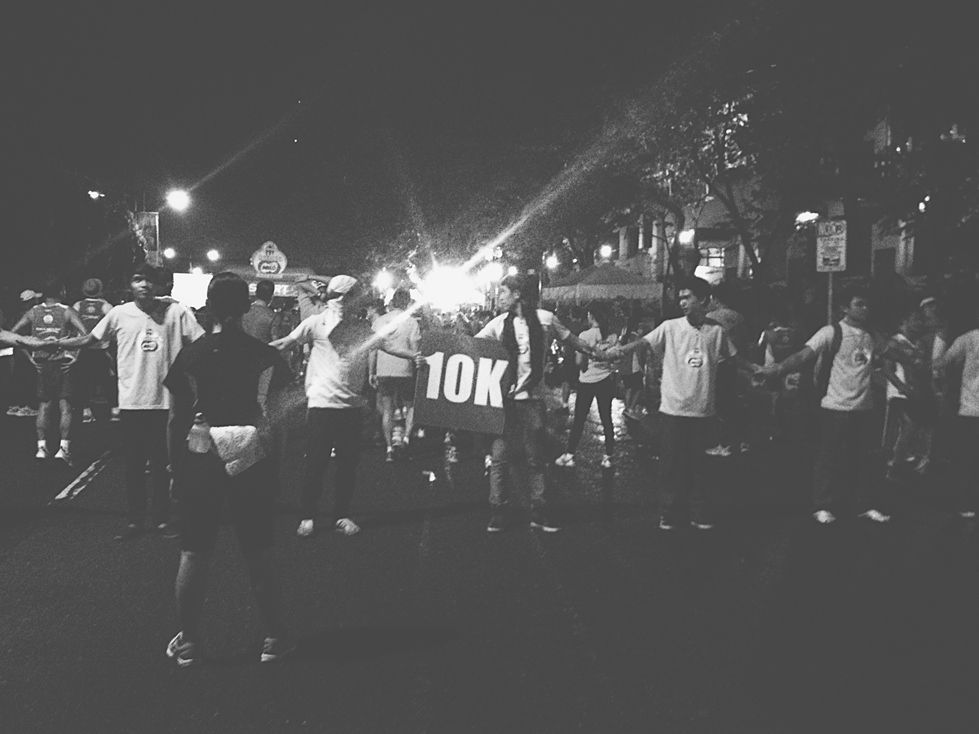 So on
36th Milo Marathon
, it was 10.25km. We started in front of CNU at Osmeña Blvd., down to Escario Ave., turned left to Gorordo Ave. and then right to Salinas St. At our turning point I already felt I was running out of gas. I practiced on slopes to almost never so tackling Salinas and Gorordo was hard for me. In Without Limits, Bill Bowerman (Nike co-founder) said running isn't about winning a race, it's about testing the limits of the human heart. When everything in your body hurts, your will - your ~heart~ - is what keeps your feet step one after the other. I guess that's what happened to me for the rest of the race.
On the last three kilometers, the pep talking in my head became as fervent as ever. I didn't put music on so I had to rely on thinking about something nice and happy to temporarily block thinking about how my legs hurt already. "
I just want to finish within an hour and 30 minutes, is all
", I thought. On that last stretch, I imagined devouring BonChon chicken - "
F*ck this, I'm gonna f*cking eat fried chicken after this sh*t
". It's probably not smart to reward yourself with food after serious ~goal-setting~ activity when you're trying to lose weight, but I gave up eating pork just for this so I gave myself a little slack.
I finished in an hour and 28 minutes. That's already slow to seasoned runners but that's a personal record for me. I wanted to cry upon approaching the gates to the Cebu City Sports Complex oval and towards the finish line, but I couldn't start emotional when the person you want to bawl your heart out of happiness was still on the road fighting for a decent 21K finish.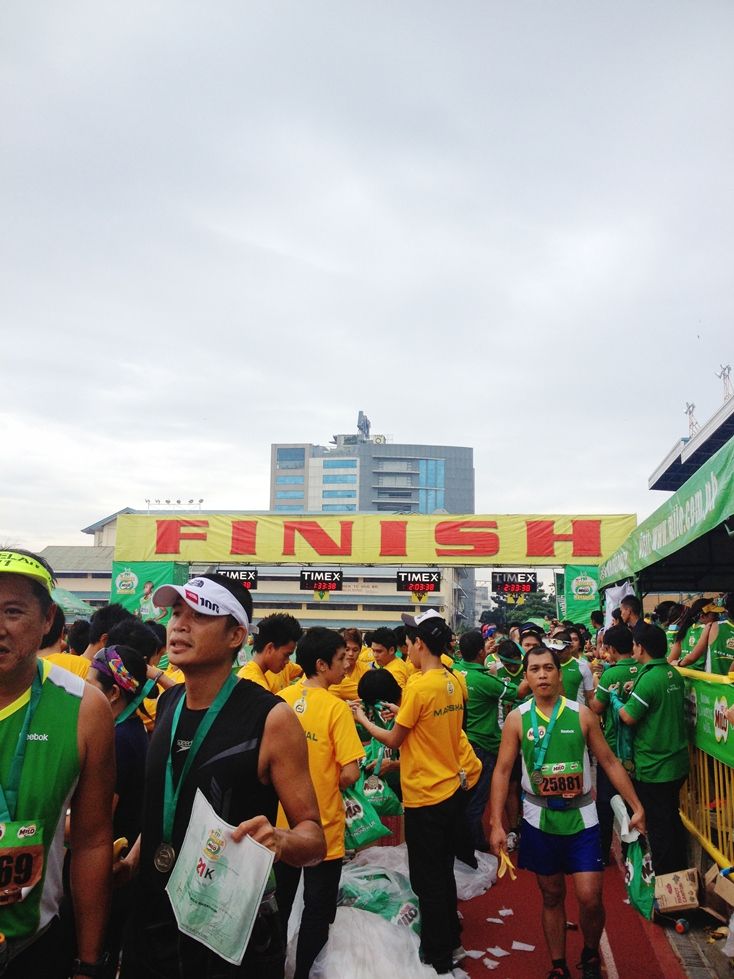 At some point of the run, I swore again that I'm never running longer than 10 kilometers. And again, I'm breaking another word - I registered for a 12K. I still have loads to fix and improve in training, and if I want to be faster, stronger and to run longer than 12K in the future, I'll keep thinking of my mother and the women before her.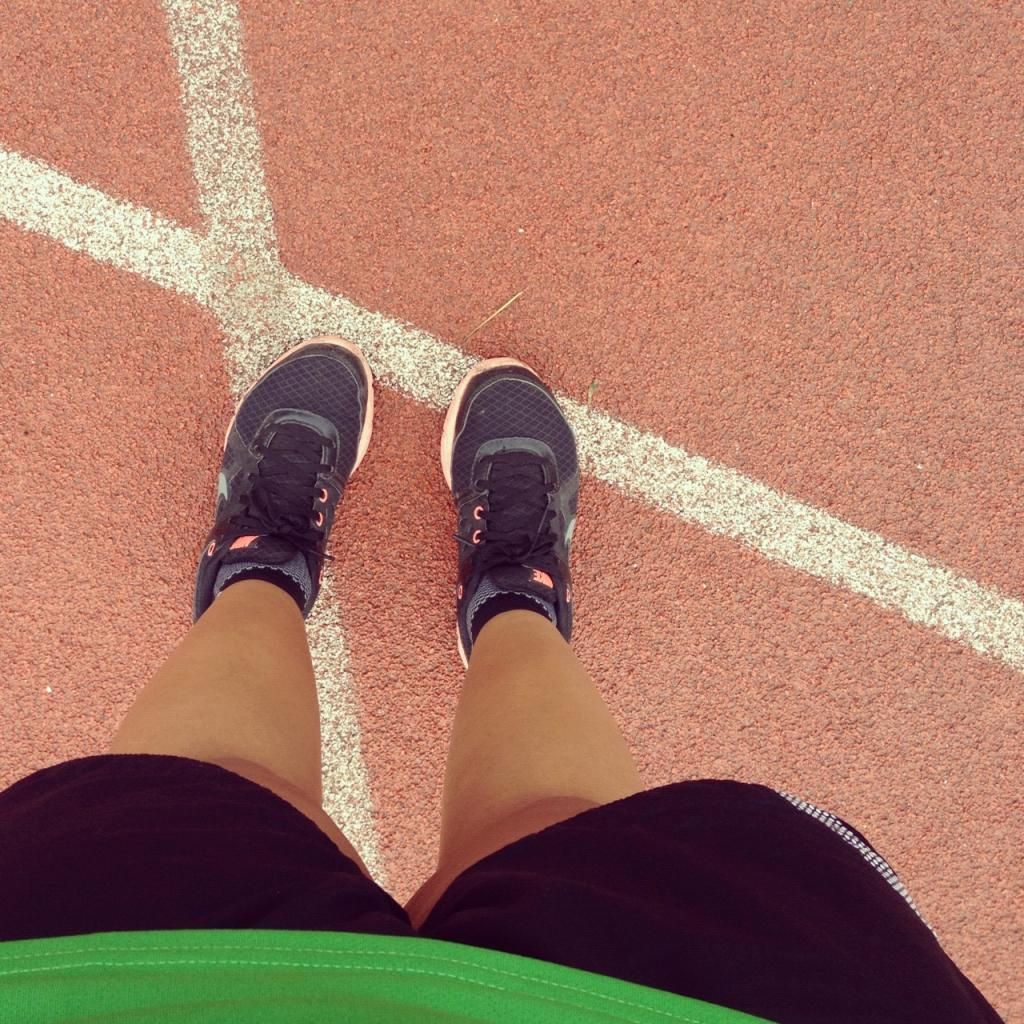 x Roan