Cordillera Trip, Day 1: Batad Rice Terraces, Banaue
What sort of a blogger would update a supposedly series of posts a month after? Not a very industrious one for sure. And yep, that's me.
So.
We only spent a night in Batad and the following morning, we were off to Sagada. But that's not without leg-wobbling trek back to Saddle Point. If it wasn't easy going down to the village, you bet it wasn't a breeze trekking back up. We had to hire a pair of porters for our bags because if we didn't I think we wouldn't have come back alive, lol.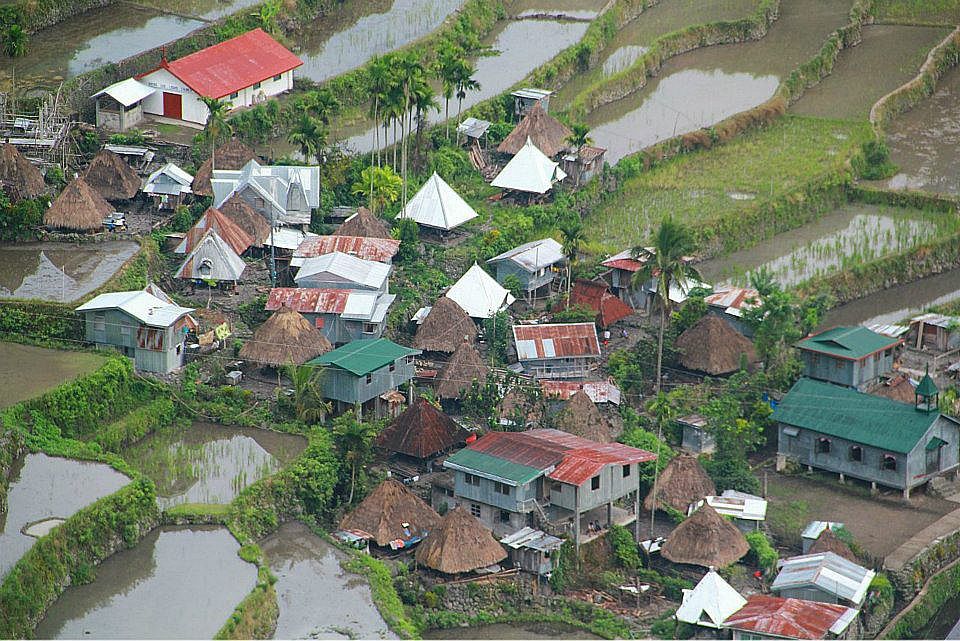 My knee scrape was still fresh and painful and I developed a blister from the trek the day before, so I wasn't in a very good condition. My memory of the trek back is still clear, I could go on about here but to summarize:
it was fvcking tiring.
I didn't have my backpack (which had a laptop btw because I was hoping I could get some work done, what was I thinking) carried by the porter so it was an extra burden. If I wasn't carrying all that extra weight, the trek would have been a little less gruesome.
You know what I was thinking the entire time? That Kelly Clarkson "What doesn't kill you makes you stronger" line. That playing in my head (just that line, lulz) + internal pep talk helped, I guess. We took the short cut on the last stretch - shorter but steeper path, thus much more punishing. The sun wasn't helping, too.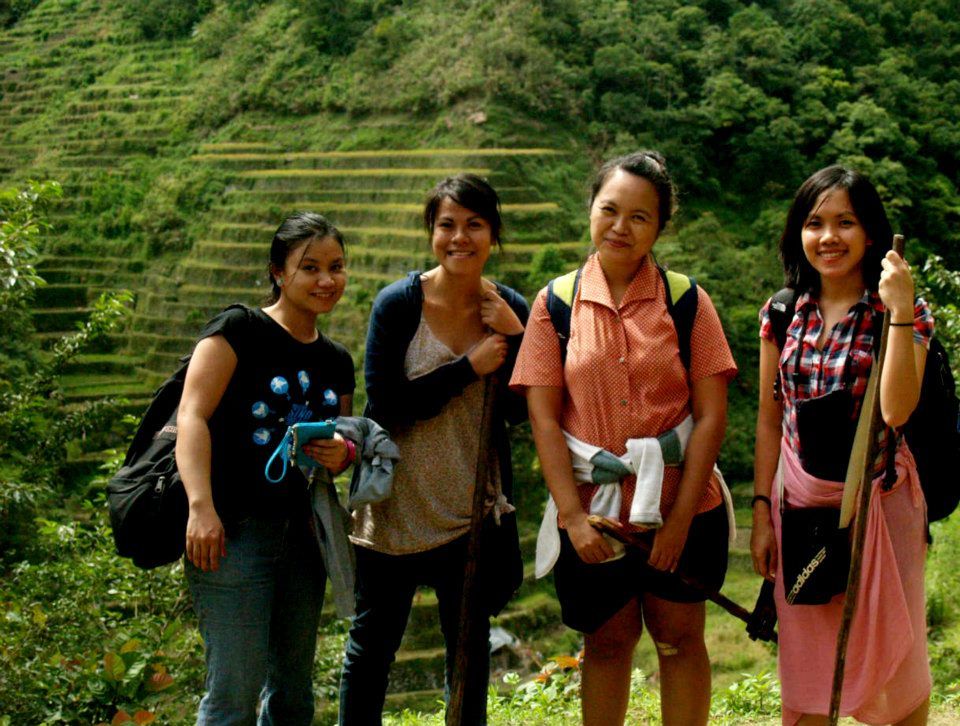 This is us NOT during the trek back, lol. Take those smiley faces and replace them with haggard ones. Photo stolen from Jini.
But we got through it. Of course we did. Our legs hurt so much it was an effort to bend them. I sort of developed a certain temporary repulsion to stairs and anything that resembles them.
We waited a couple or more hours at Banaue - had lunch at a carinderia and attempted to take a nap in a jeep that was supposed to take us to Sagada. And in that jeep we met Arnold, a Swiss solo traveler and IC, a tourist guide in Palawan, and his girlfriend Marge. We got transferred to a van so the travel was thankfully more comfortable.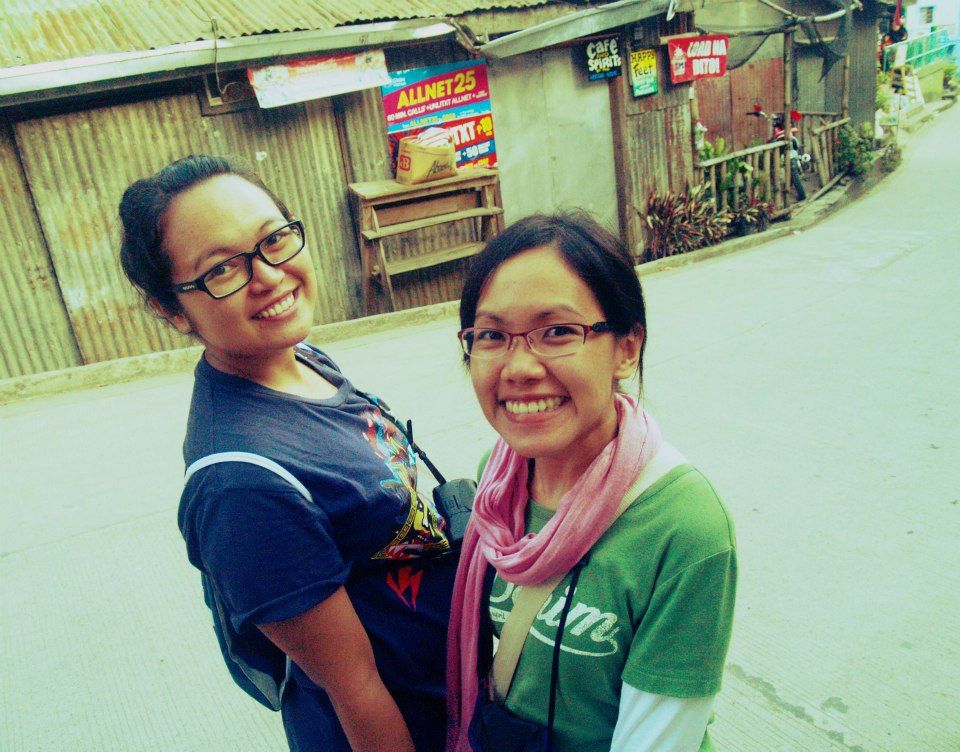 Mel and I post-lunch. Photo stolen from Jini.
It was approximately a two(or was it three?)-hour ride from Banaue to Sagada. At the stop, we met Sophie, another solo traveler from Belgium who was in noses with her Lonely Planet guidebook.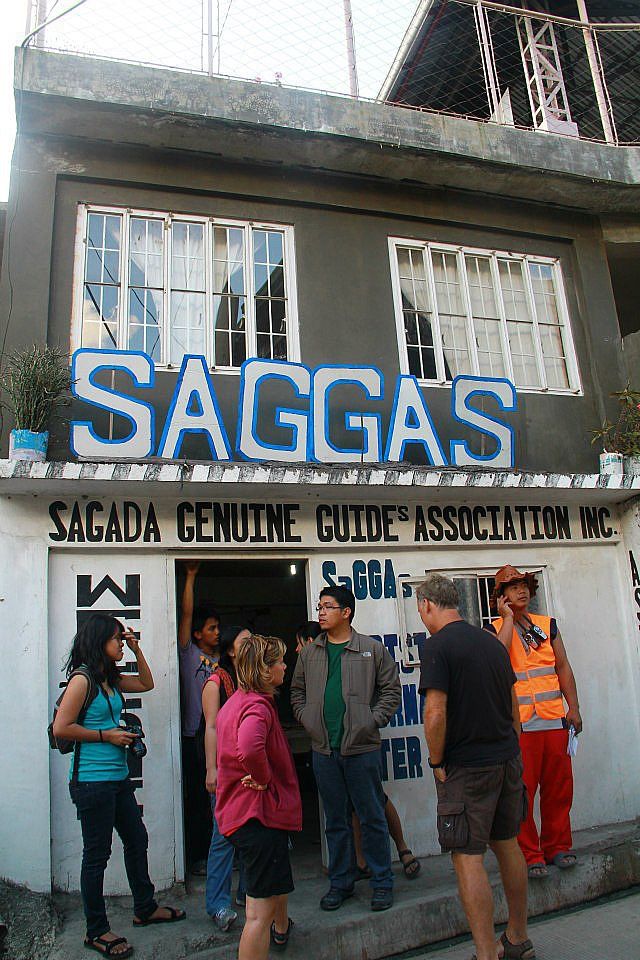 Saggas HQ
It was a Halloween weekend so accommodations were pretty booked up. We offered Sophie to share our room, we could spare a single bed for her and two of us would share one of the double beds. The Sagada tour guide (that one of his phone on the photo above) found a homestay for Arnold. Us girls checked in at
George's Guest House
.
We took a quick stroll and tried the famed lemon pie at the
Lemon Pie House
. And there I found what would become my default beverage for the entire stay (well, aside from water) - Mountain Tea.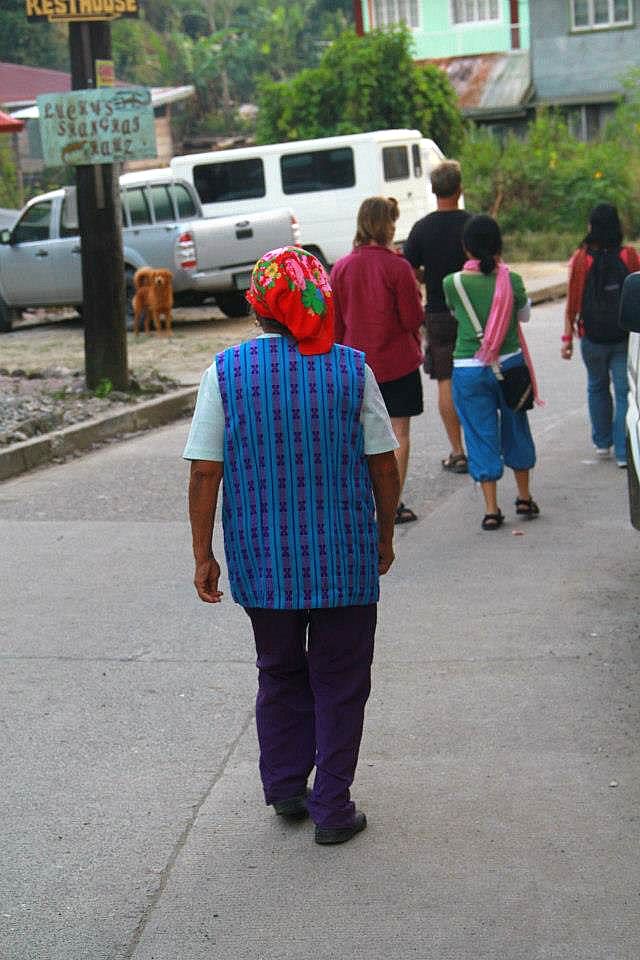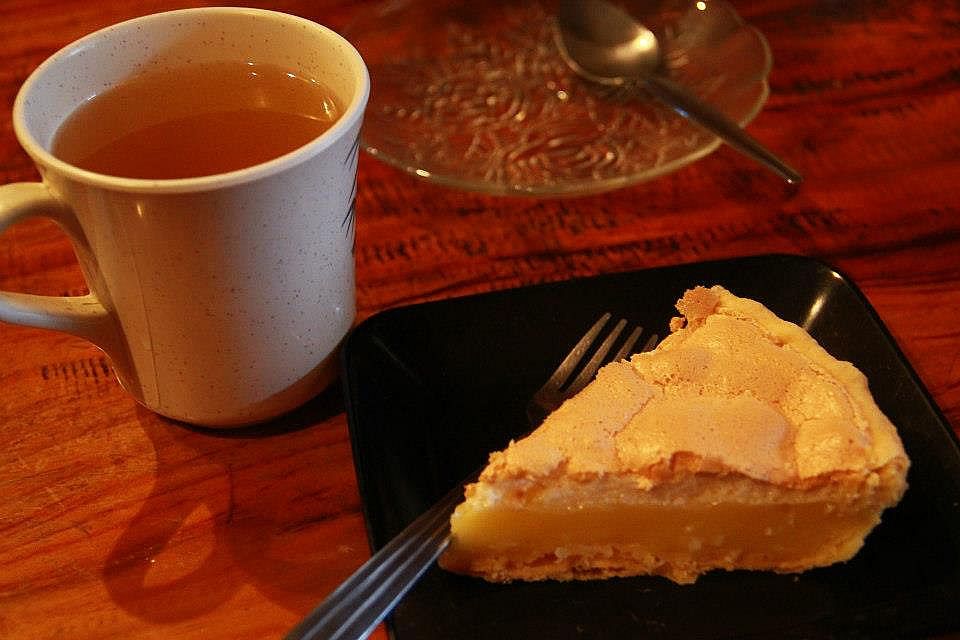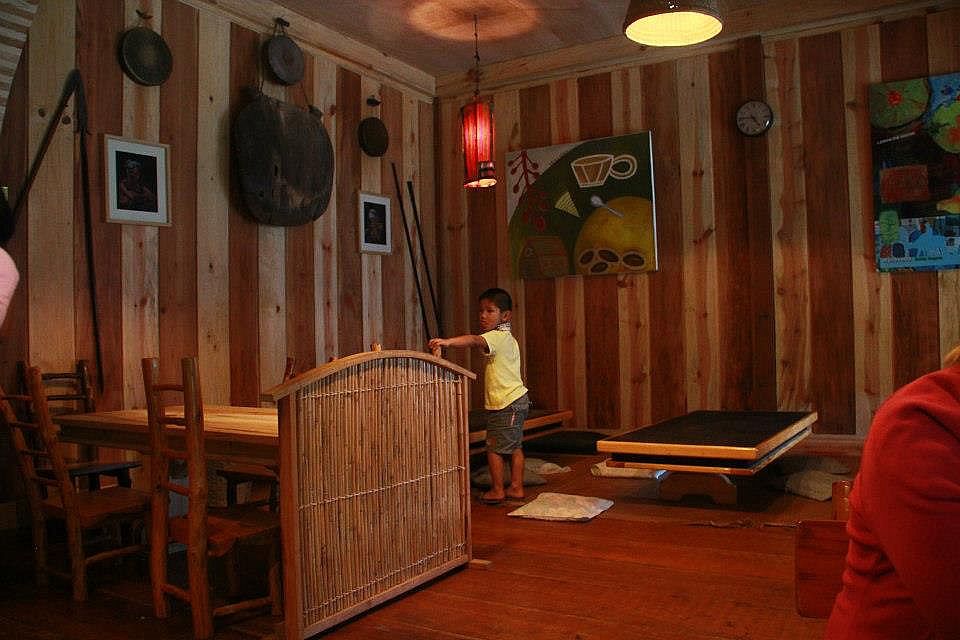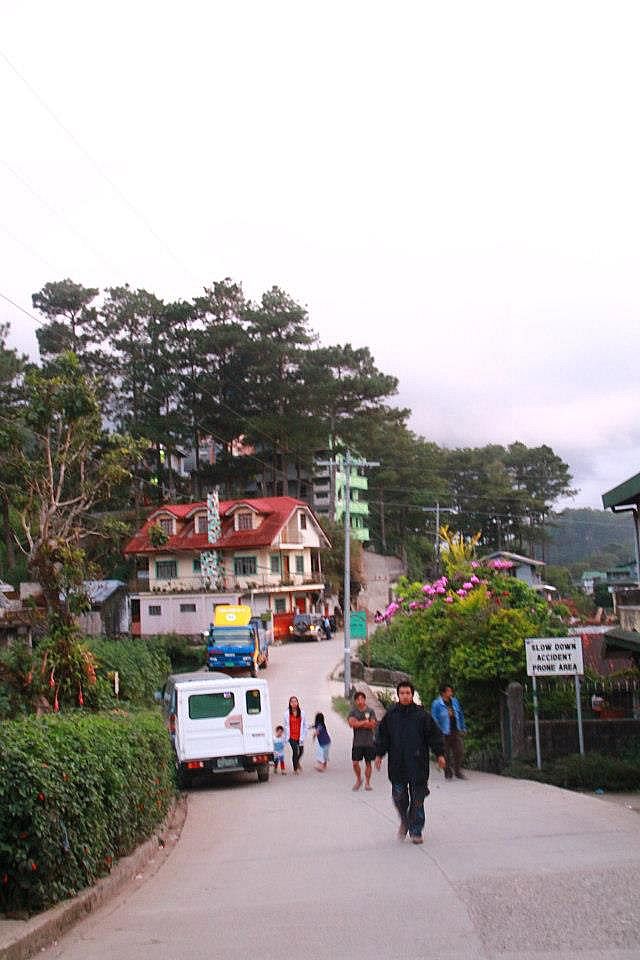 Dinner was at Rock Inn Cafe and Restaurant. They got huge serving we could barely finish the food. The dishes tasted okay but I bet they're much more delicious than I remember... Maybe I was just looking forward to dozing off that I didn't pay much attention to how they tasted :((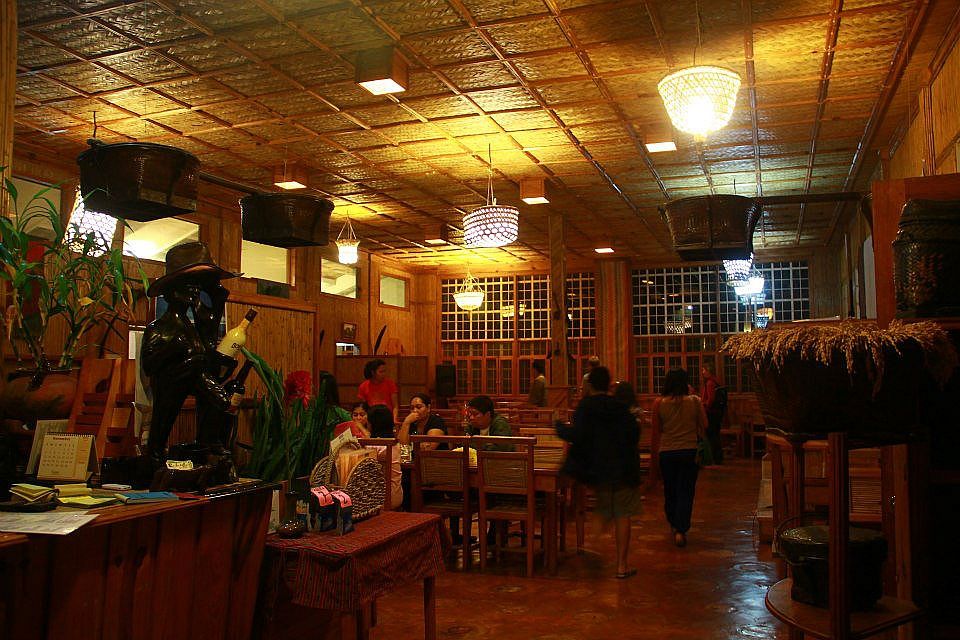 Being in the mountains, it was cold out but there was a little bonfire outside the restaurant to warm us up for a bit. Our newfound European ~friends didn't even shiver, lol. #tropicalproblems
The following day we went spelunking! Will talk about it soon. (Not next month/year, I hope.)
P.S. Sarreh for the low-res photos, I just downloaded them from Facebook. Too lazy to transfer photos from PC to laptop XD
x Roan