Unlike
last year
, I didn't make any wishlist - attainable or otherwise (mostly likely) - this time. I was already set on buying this particular item for myself this Christmas that I sort of made a mental blinder to not get distracted by all things covetable.
2012 has been a good year. There are occasional kinks here and there but overall, I have nothing to complain about. I promised myself to not overly spend, if I spend at all, on things I couldn't hold on for long or treasure. I remember making a list of things I wanted to buy on my little notebook - MAC lipsticks, fancy moisturizers, bottles of nail colors, dresses, etc. - and then changing my mind and resolved to saving most of my money for
travelling
instead.
Not being a compulsive shopper helped me get through it and made the whole shopping ban bearable. It wasn't a total ban of obsessive proportionz because that's, like, impossible but defo there was a shift of priorities. I really really had to manage my finances well.
Come December, I decided to spoil myself a little bit. From the money I saved up with a little help of 13th month pay (chenks boss), I gifted myself with:
Trese 5: Midnight Tribunal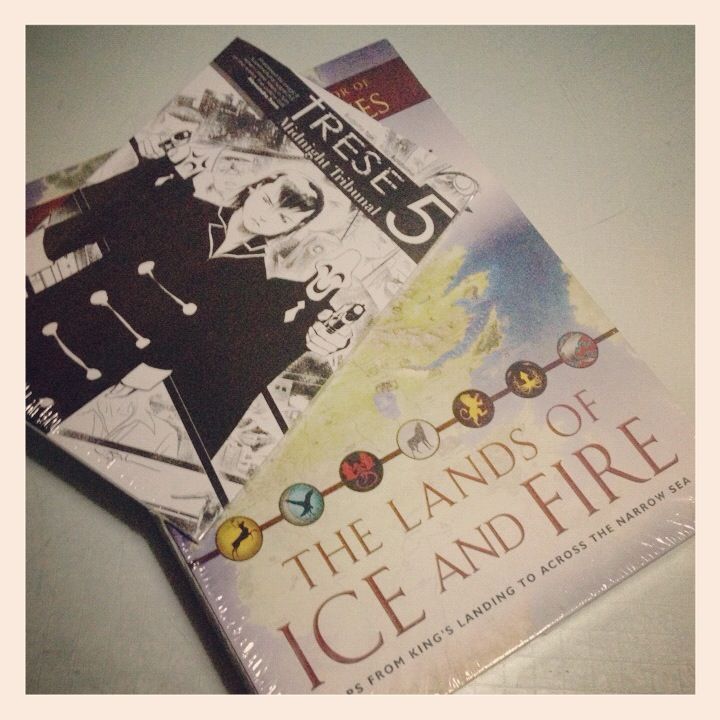 I collect the
Trese comic series
- it's Pinoy horror + mythology + a whole lot of Alexandra Trese bad-assery. The authors announced the 5th volume would be released mid-November but National Bookstore branches in Cebu only had them last week.
If you aren't familiar with the series or have heard about it but haven't bought a copy, head to FullyBooked and National Bookstore now and grab a copy of the first book or the five volumes. If you're a fan of Pinoy myths and legends, you're going to love the story. Support the Philippine komiks industry! :)
The Lands of Ice and Fire
The moment I learned about The Lands of Ice and Fire, I knew I had to get one. It is a good supplement for the books. It wouldn't be too much of an effort for me to imagine or figure out where this place and that country are. #tamad
Look!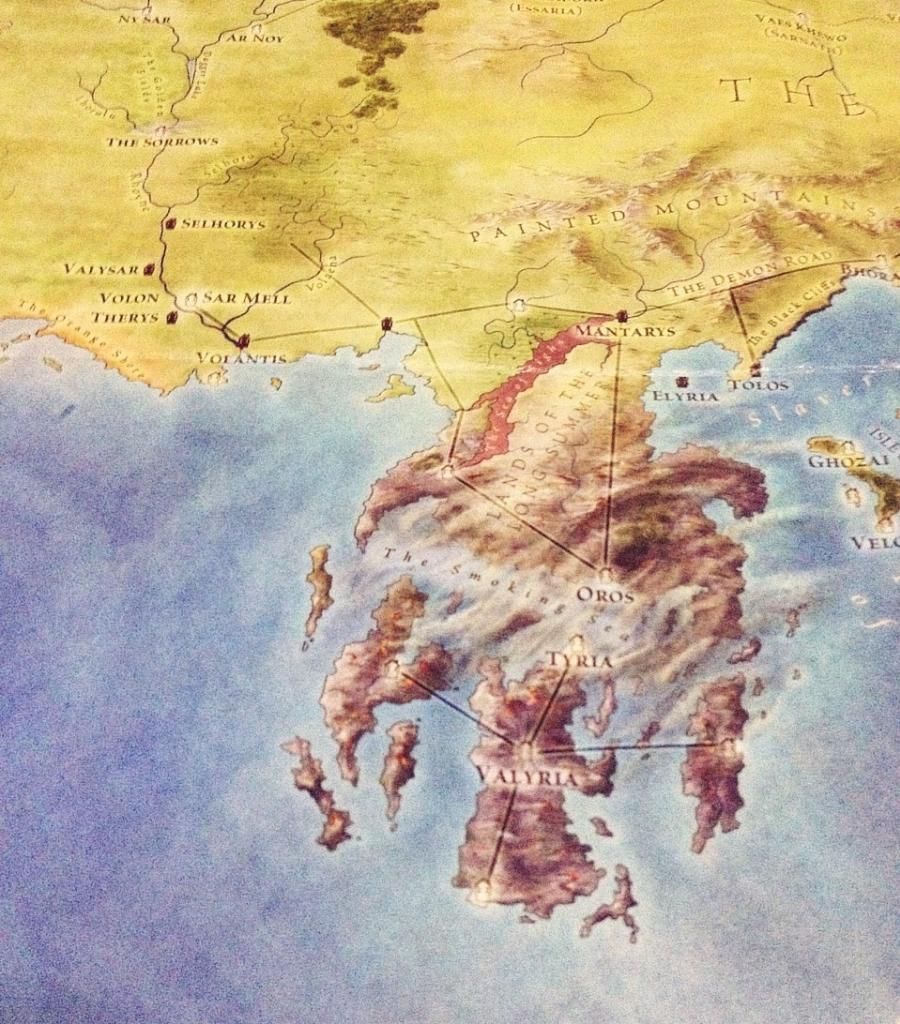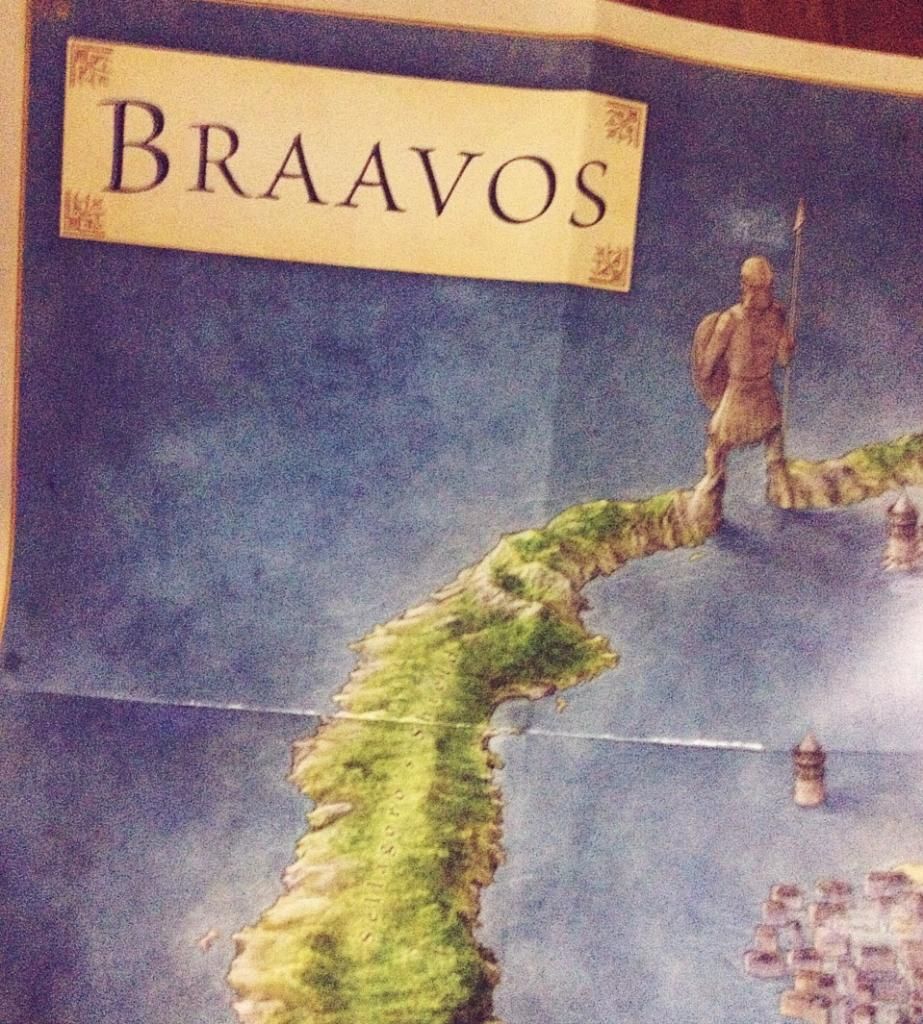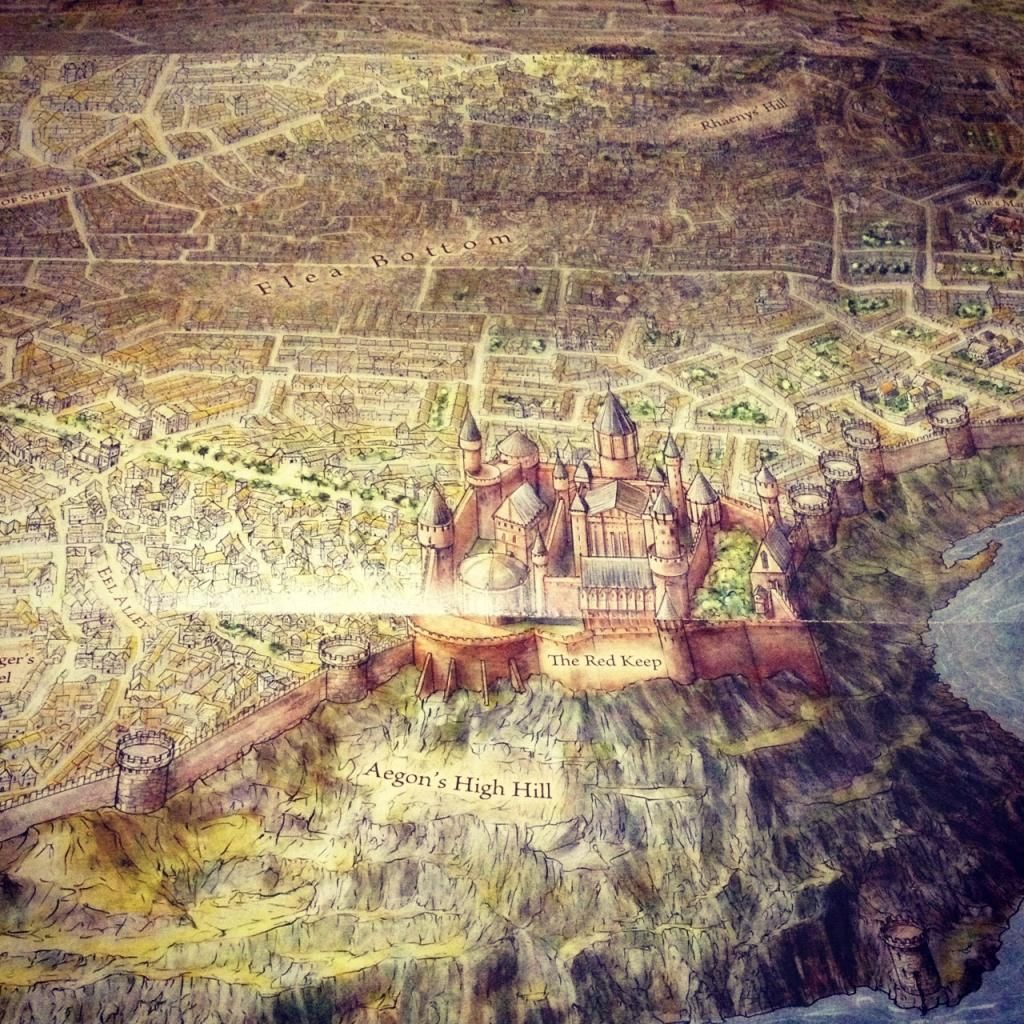 Pardon the grainy camera phone pictures buttt I swear the maps are gohorjuss~! The collection has 13 maps! 13 shades of A Song of Ice and Fire gorgeousness. I'm sure this is an evil marketing strategy to milk money from us but IDC.
I swear I got teary-eyed from excitement and happiness as I carried Trese and TLOIC hugged on my chest when I got them. So OA, DRAMA and LOLERZ but true story.
And I finally got meself a laptop, a
Macbook Pro
.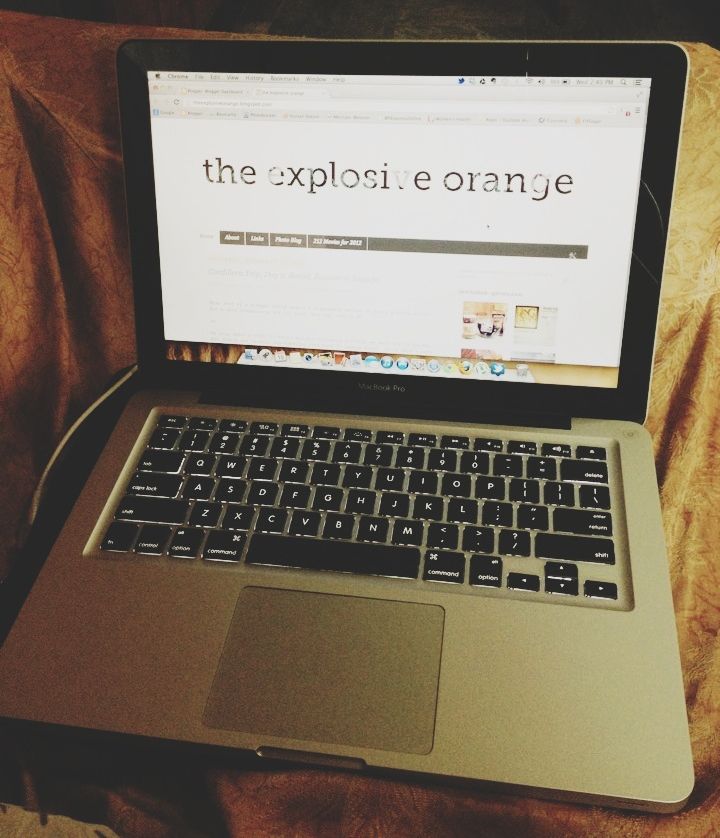 I have a desktop PC at home but I need my own laptop (I used to borrow from the boyfriend) when on the road (read: travelling without proper vacation leave permission from the boss which I do often, lol). It would have been nicer if this was Retina Display but 1) I have no reasonable use for it, and 2) I dun have extra 20k~ to spend, okay. This one works perfectly for me and it's so gratifying to finally get hold of something you've been saving up for months!
Aside from giving gifts to loved ones, have you been a Santa to yourself?
x Roan