The flight we took departed and arrived at Puerto Princesa about 20 minutes earlier than its estimated times of departure and arrival. This was one of the rare cases when I got impressed by any of our country's airlines' on-time performance. The shuttle service driver who fetched us from the airport however said that while flights from Cebu enjoy on-time flights, flights from Manila do not. So, I guess satisfactory on-time-ness of Cebu Pacific flights, going to Puerto Princesa at least, relatively depends on where you're departing from?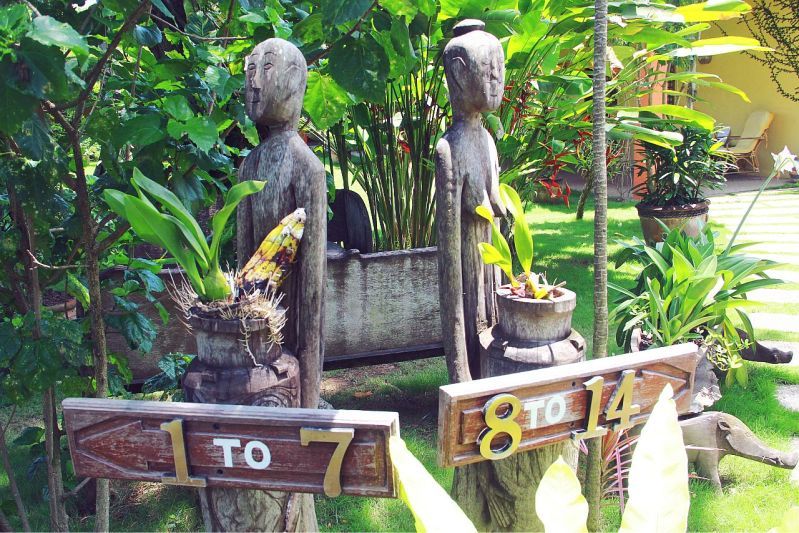 After checking in and resting up a bit, we got picked up for a city tour at 1:00pm. The advantage of a guided tour is you are comfortable and don't have to worry about transportation, transfers, and directions. Everything is planned out for you, you pretty much just sit comfortably in an AC-d van and take tourist-y photos. You'll have new acquaintances, too. The disadvantages, on the other hand, are you end up on the usual tourist traps and somehow lose a sense of adventure and the real sense of travel.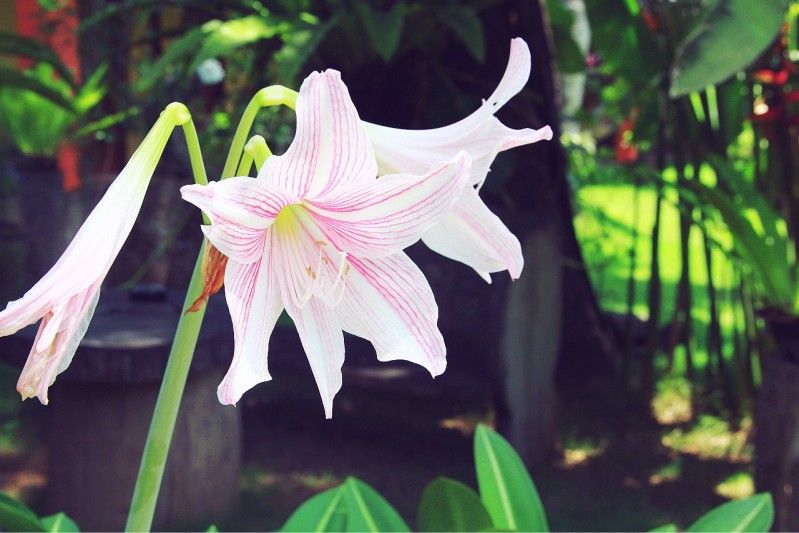 But this time, I decided to not stress about ~adventure~ and ~travel~ anymore. I had enough of it when I was planning our Ilocandia trip. I'm going on a vacation, for Cheese's cakes, not on fricking Amazing Race.
So, anyway, the Puerto Princesa city tour. After pick-ups of other tourists from their hotels, the tour guide went on their spiels and punchlines. When you do this Puerto Princesa tour, guides have a bunch of punchlines up their sleeves, I tell ya.
Plaza Cuartel + Immaculate Concepcion Cathedral
The former war garrison and the cathedral are just right across each other.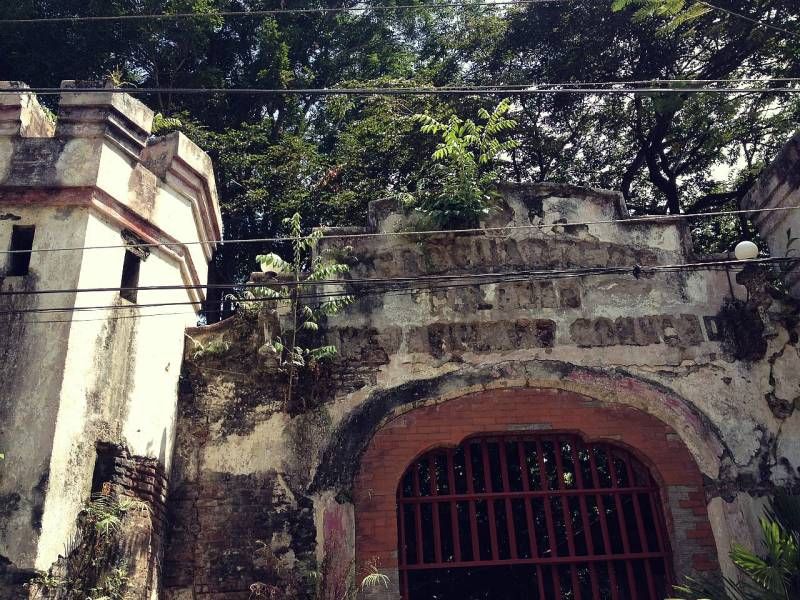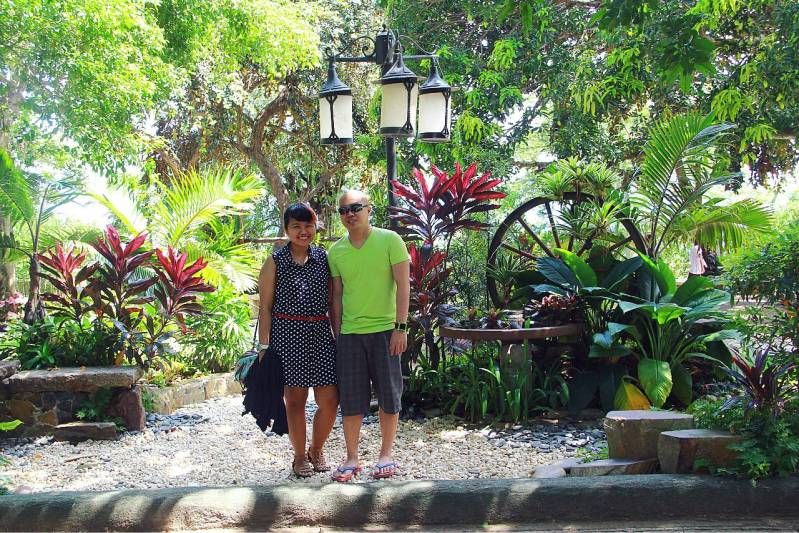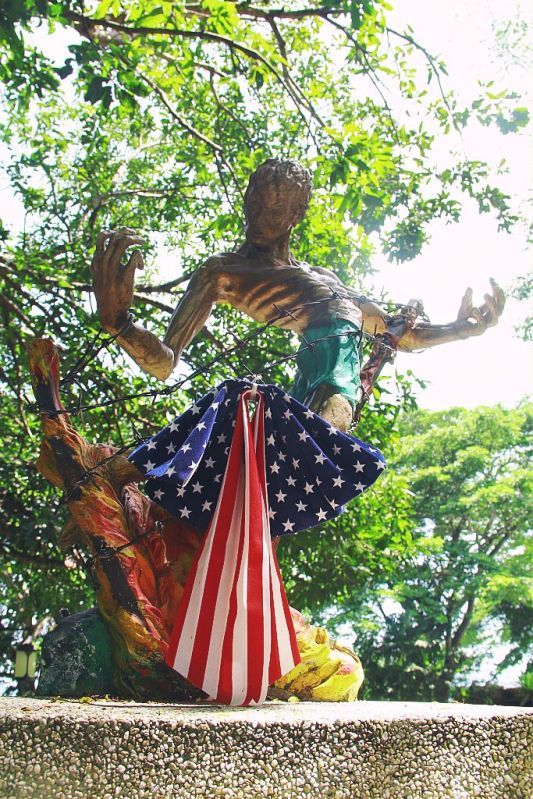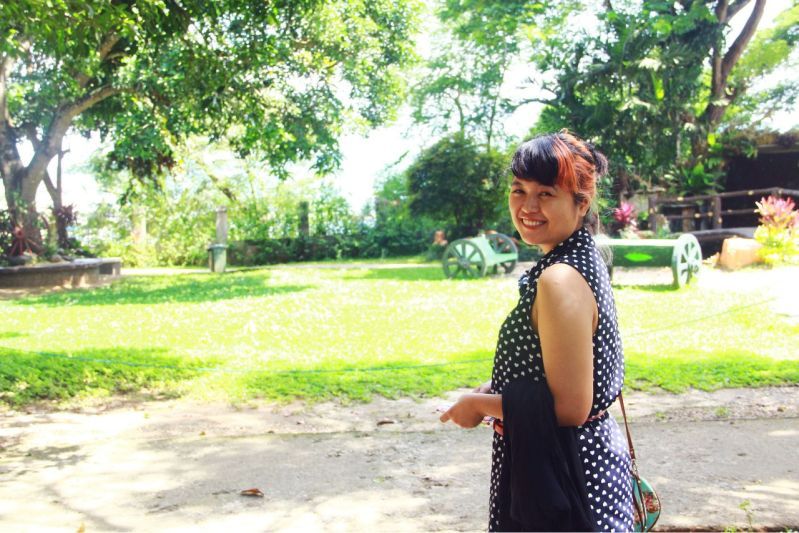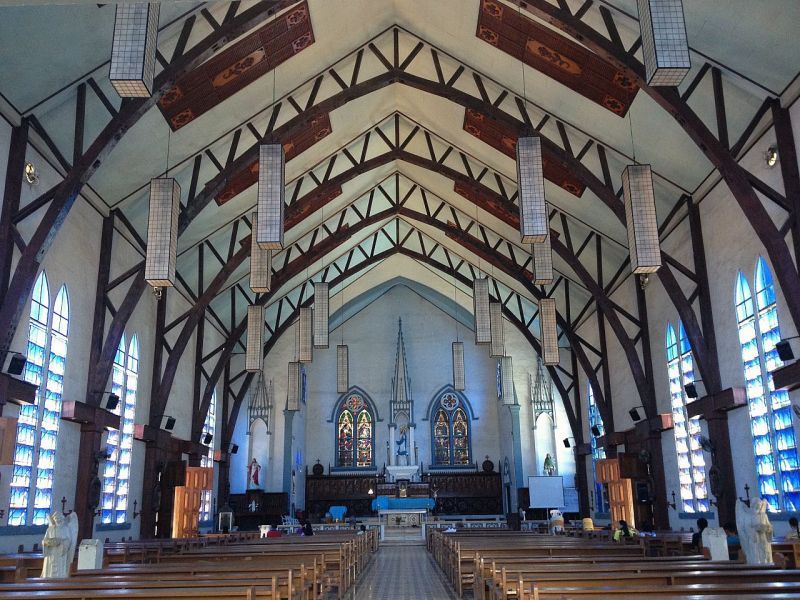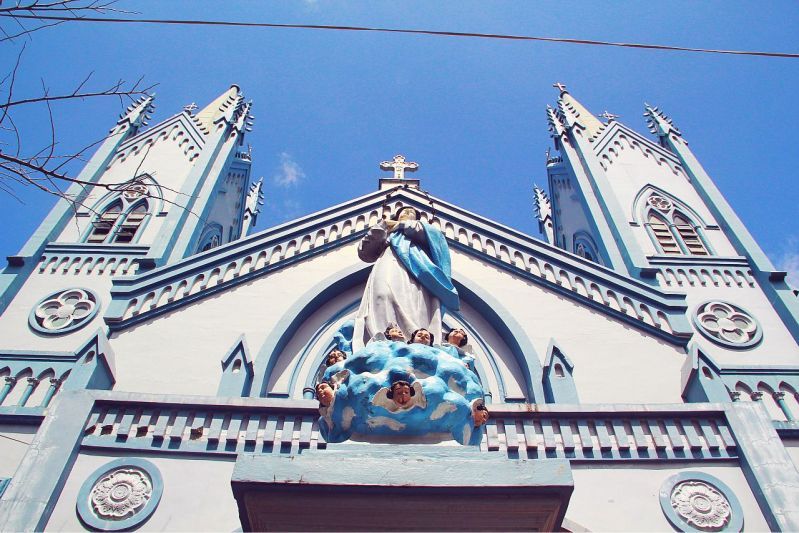 We stopped by their pasalubong market where I bought the rucksack I'd use for the rest of the trip.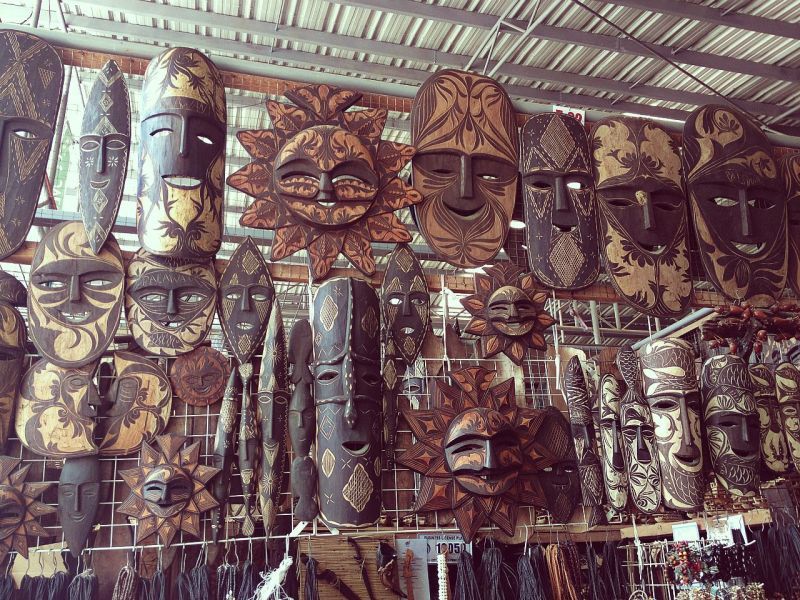 I wanted to buy one of these.
Palawan Wildlife Rescue and Conservation Center
The center is famous for its crocodile farm. It was my first time to witness crocodile feeding and I was quite amused at how crocs are like living statues. They stay so still and gape that you'll start to wonder if they've become catatonic or something. And when the food goes near them, they snap those scary mouths. I'm a noob at observing croc behavior, okay, and that image of one crocodile doing what looks like a cobra pose (like in yoga) with a gaping mouth ponderously anticipating the meat hanging above it is still well-remembered by yours truly.
(Ed recorded a video of the feeding and I might post it here just for the lulz. Also, if you want to see a humongous croc,
click here
.)
We tried crocodile meat, too! Some say it tastes like chicken but tastes like pork to me. I actually liked it, to be honest. Ugh, I could never be a vegetarian. Even a pretentious one. Haa!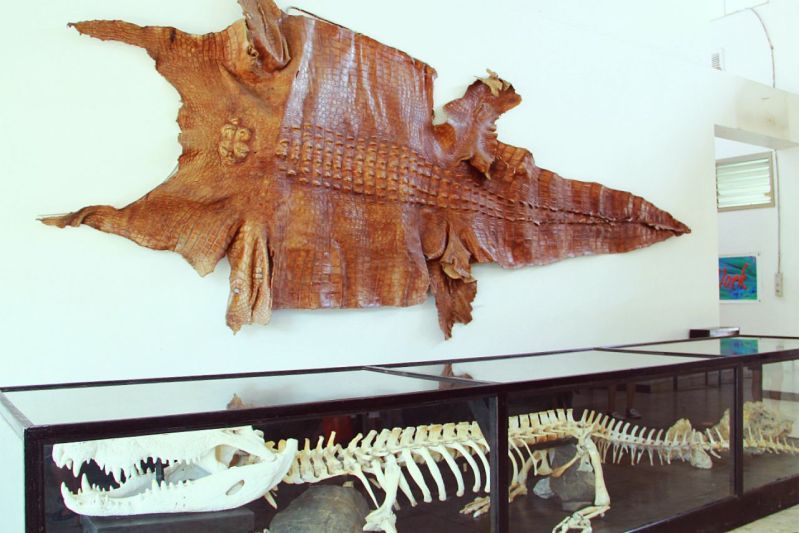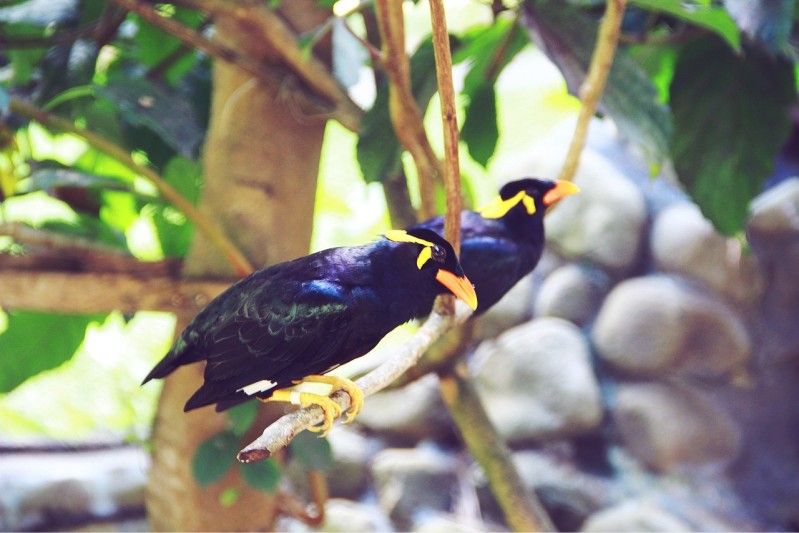 We dropped by a souvenir shop meters away from the Iwahig Penal Colony gate selling some handiwork by inmates. Ed bought a prison shirt, haha.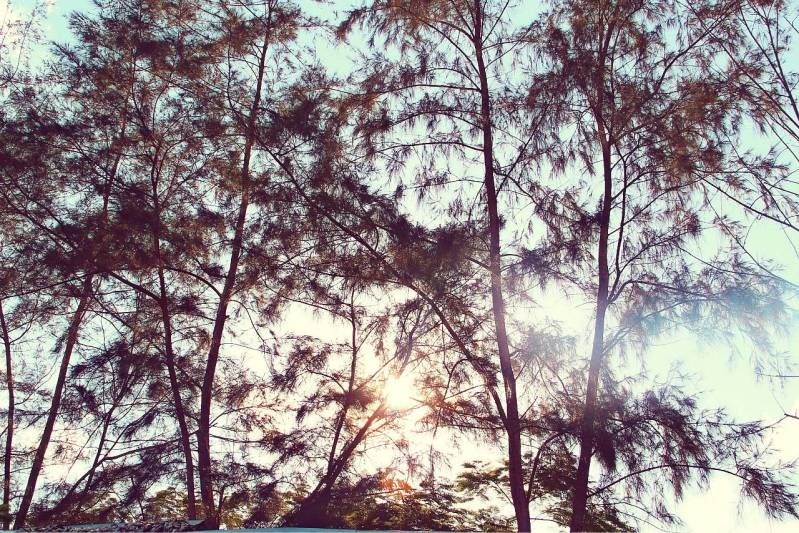 Not a prison shirt.
Mitra's Ranch
The vacation house of former Rep. Ramon Mitra's family with a view of the Honday bay Islands.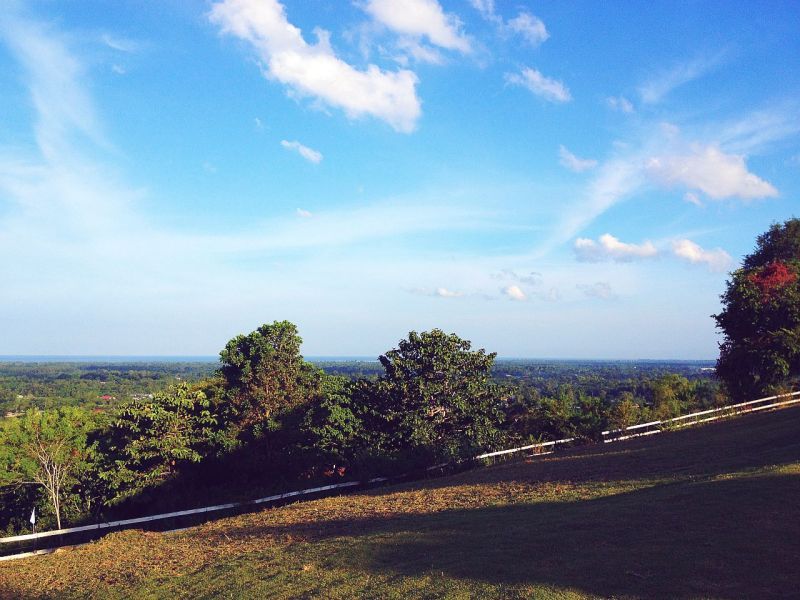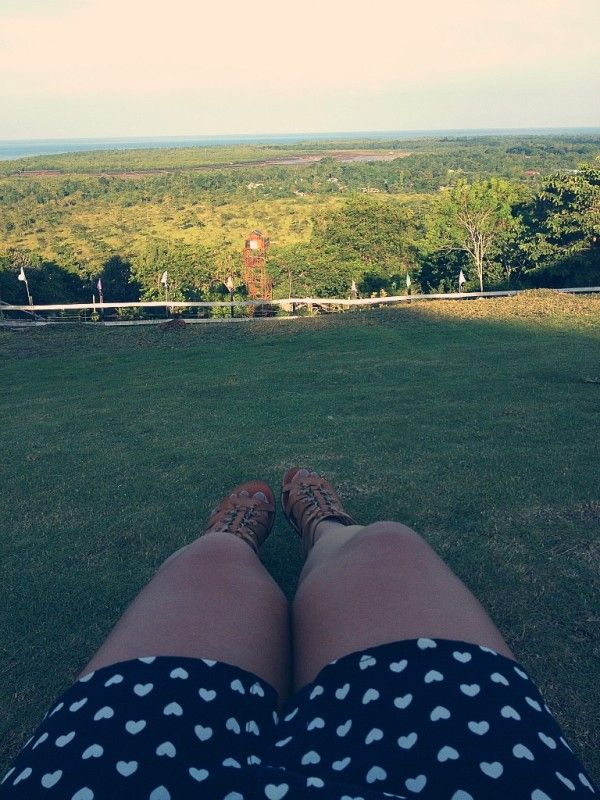 Baker's Hill
Last stop. Where Ed tried to down a serving of
tamilok
! Where I bought yummy cheese cupcakes and found my slimming inspiration!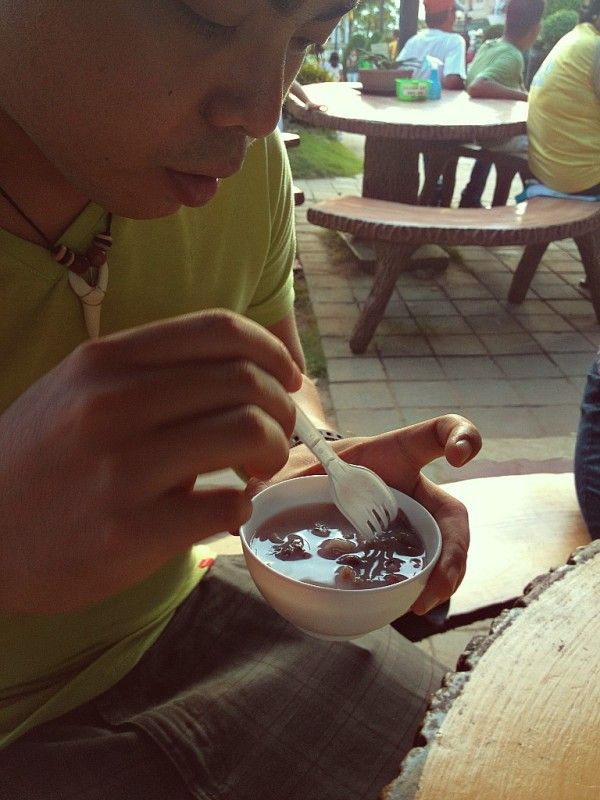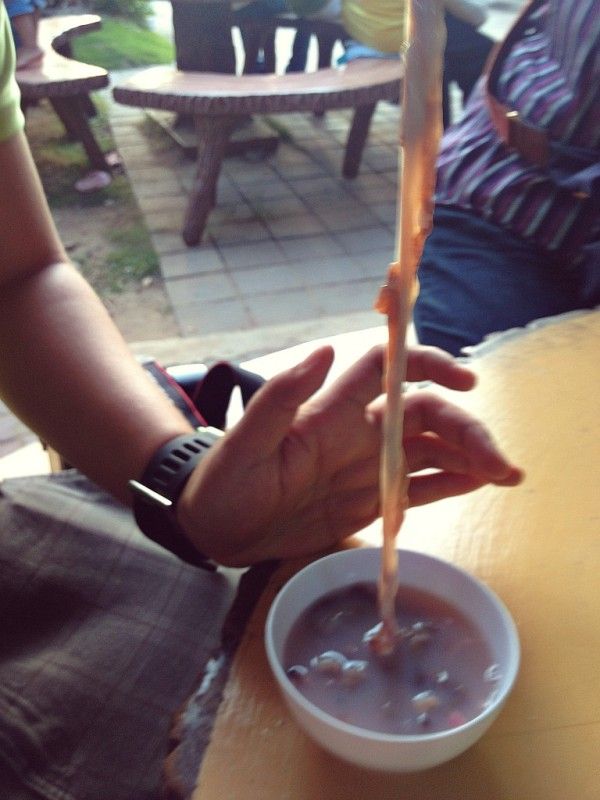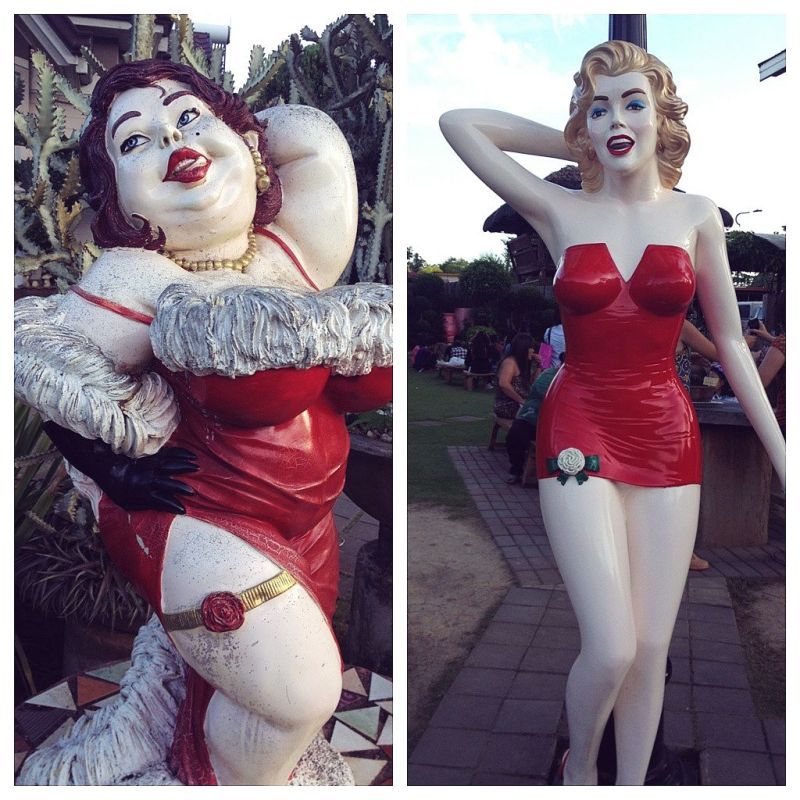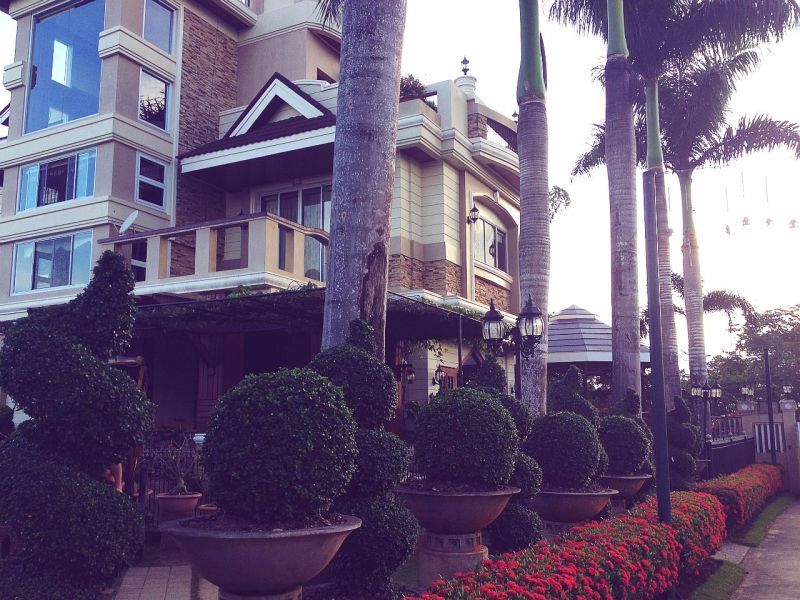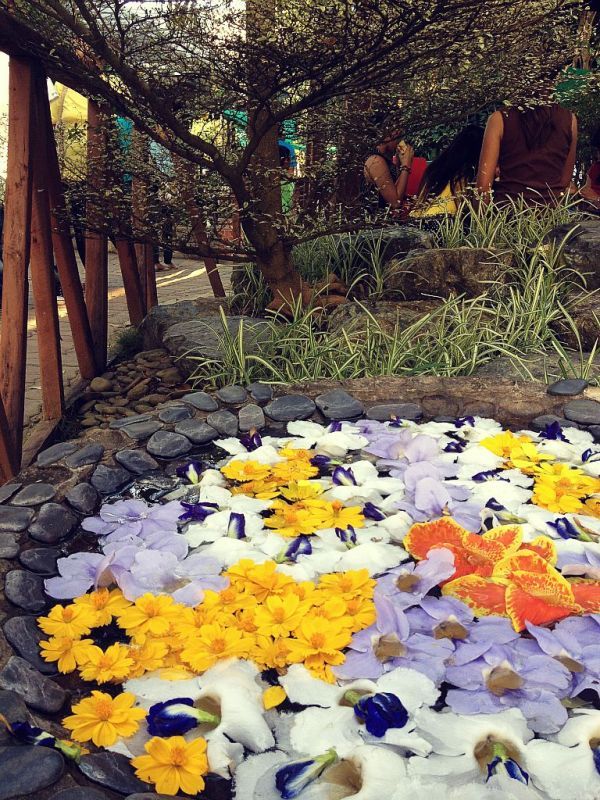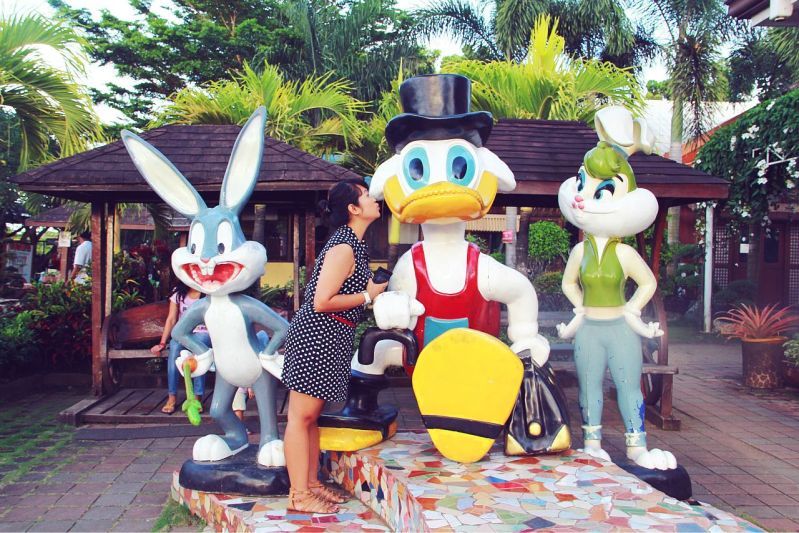 I wanted to try Kinabuchs Grill and Resto for dinner but when we got there, the place was seriously jam-packed! So we went to Ugong Rock Grill instead, which is just nearby. There was some human-chili and garlic crab wrestling action that ended with pile of crushed crab shells and us licking our fingers.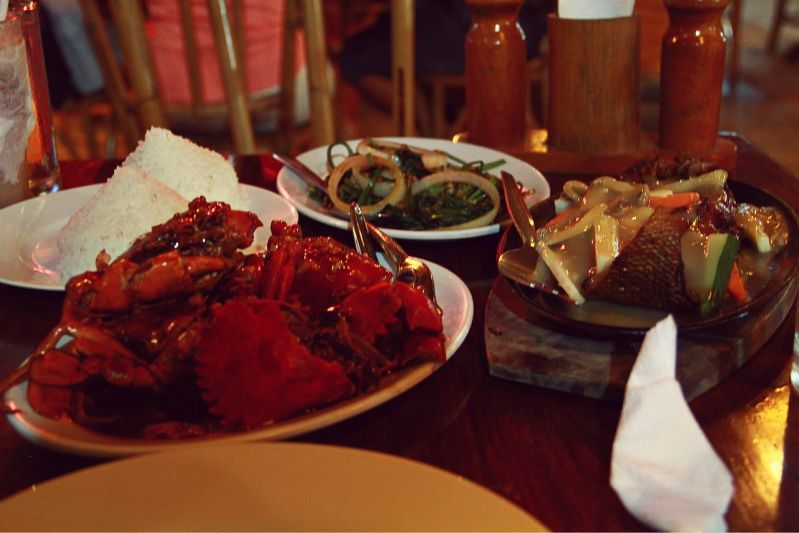 Cruising the underground river, next!
x Roan
*photos by ed and me