Day 3 of the trip was dedicated for the Pagudpud tour. I got our tour guide/driver's number from travel blogs who'd been to Pagudpud and recommended his services. If you scour and read about Pagudpud tours and the like online, chances are you'll encounter a blog or two sharing their experiences with Kuya Arnel whom I've already mentioned in the previous post. He was the
Good
Samaritan
on both stories.
A tricycle tour in Pagudpud has to two sets: the North and South Pagudpud tours for Php600 each, good for 2-3 passengers. We decided to take both tours which took up the entire day, from 8:30am to 5:30pm!
Kabigan Falls
There's a 30-minute trek to get to Kabigan Falls. The view on the way is fantastic! Mountains, river, rice fields, trees.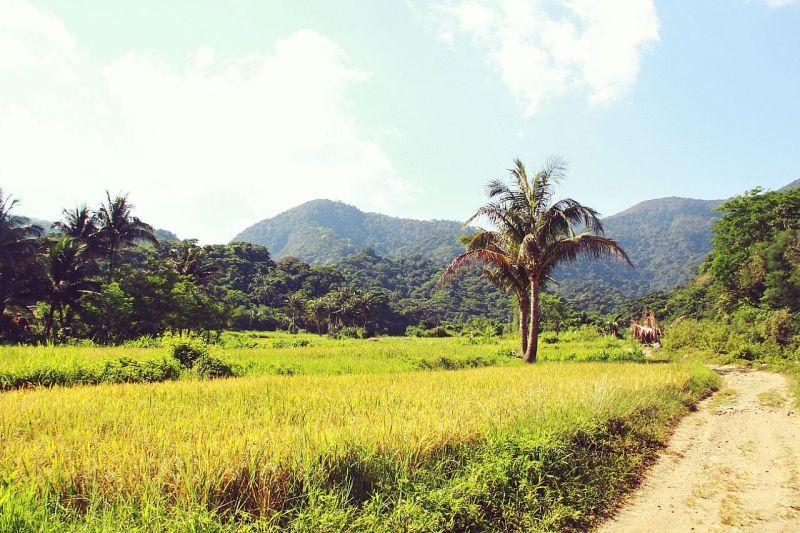 Trail to Kabigan Falls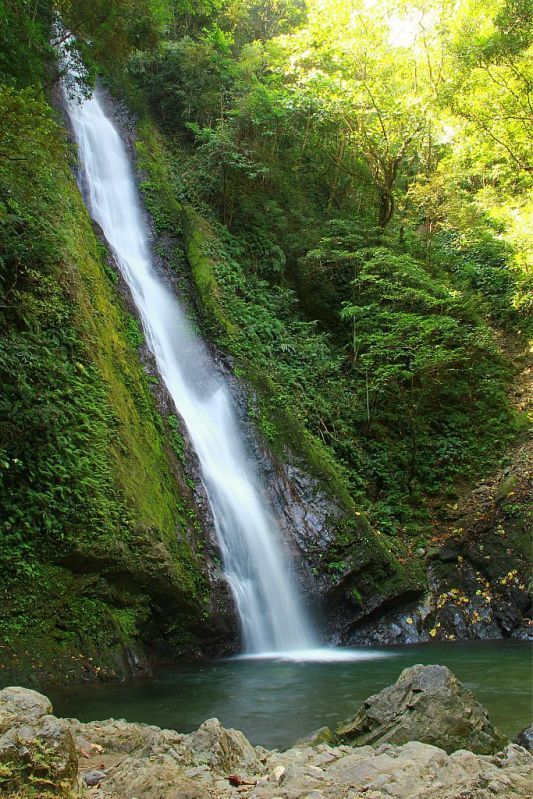 Kabigan Falls. The water is cold!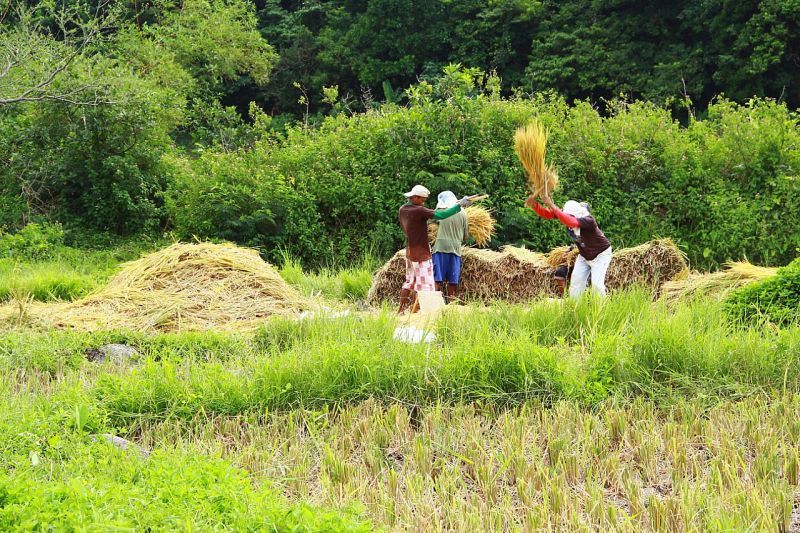 Rice harvest

We stayed there for approximately 30 minutes (Ed took a swim) and did another 30-minute trek back with a short buko juice break on the way. :D
Bangui Windmills
My favoritest! While we were still on the our way to Pagudpud, I got a glimpse of these giant mills at dusk and felt all sorts of excitementz! When we arrived there, I swear I wanted to run like crazy and hug each of them (and maybe declare love to all 20 of 'em) but that would synonymous to suicide! The sun's burning, even the sand was hot, and the strip runs in kilometers so I got to be ~mature~ about it, lol.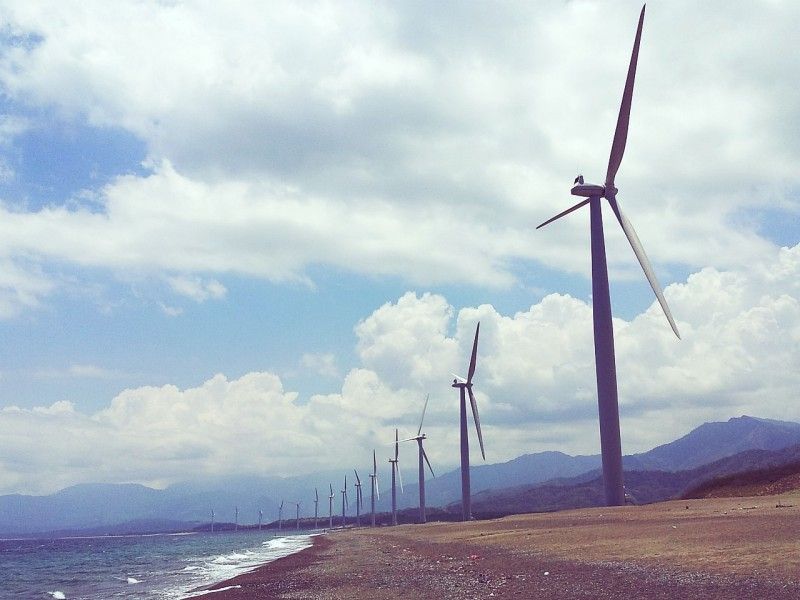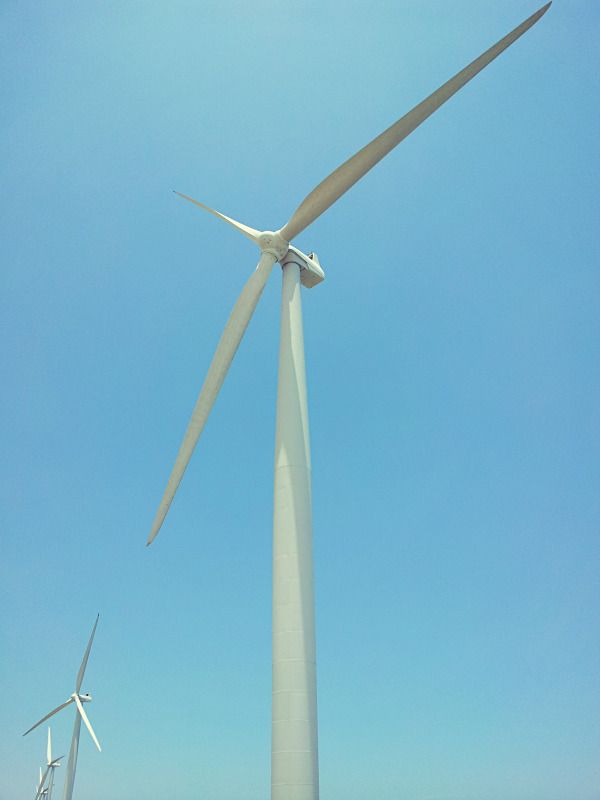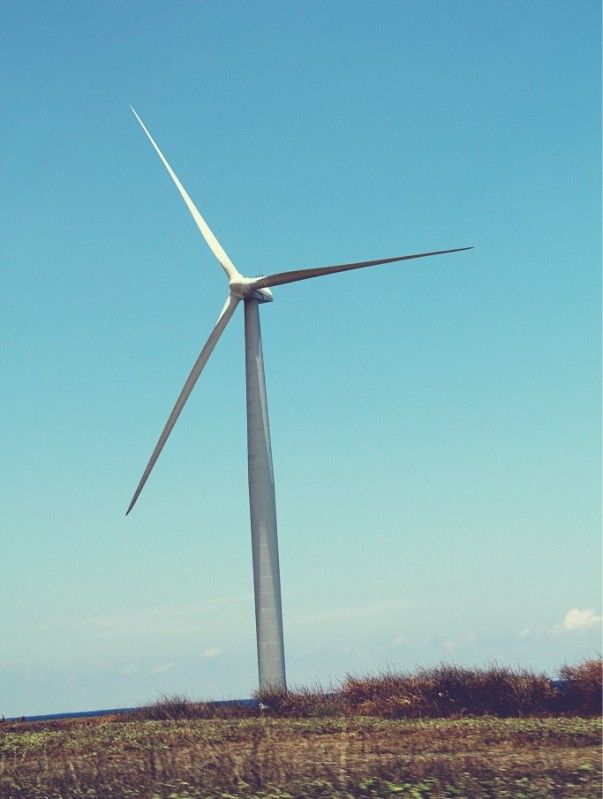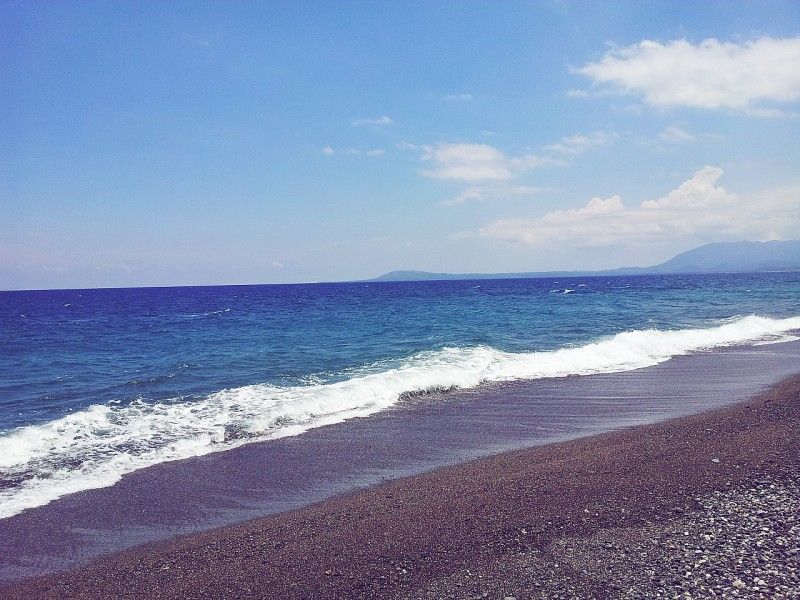 I'm just so happy to have seen the famed windmills of Bangui!
Kapurpurawan Rock Formations
It was already noon and a long drive from the Bangui Windmills to the Kapurpurawan Rock Formations. We hadn't eaten lunch yet but somehow we didn't feel hungry. Maybe it's because of all the water we drank for hydration. Now I'm all sorts of excited my adrenalin's pretty high so upon learning that there's another trek (although just a short one) going to the white rock formations, I thought, "The hell with heat!" It was scorching I tell you, and all the walking and climbing in rocks can be pretty exhausting, but the mindset was "
Go lang ng go
!". The sights were all worth it.
Our tour guide/driver said
puraw
means
puti
, so Kapurpurawan means
kaputi-putian
. The main attraction, the ark-shaped rock formation, is already off-limits to tourists. It's been prohibited to climb on the rock to avoid vandalism and preserve the formation. Tourists of course have the habit of engraving their names on things to declare everyone they've been there, which is kind of stupid to do at the Kapurpurawan rock formations because they're made of hardened sand. Thus, they wither over time, and faster if visitors continue scratching on them. The guide driver said no humans have fallen from the rocks, fortunately.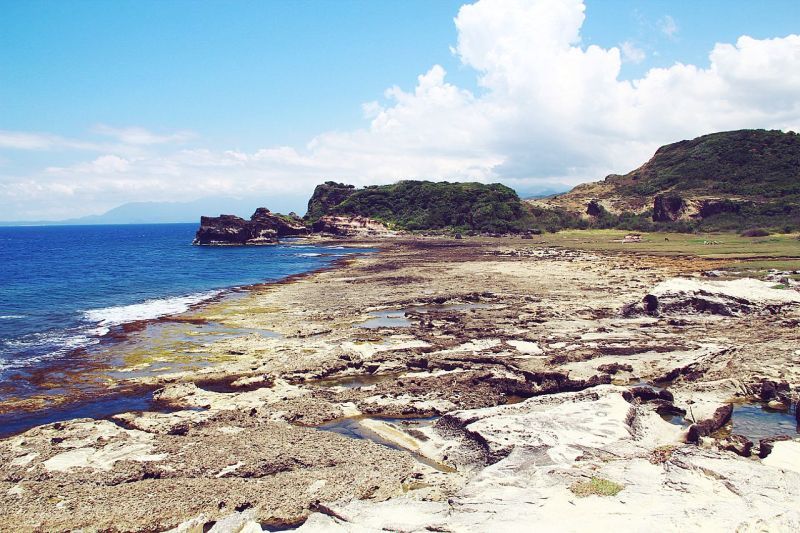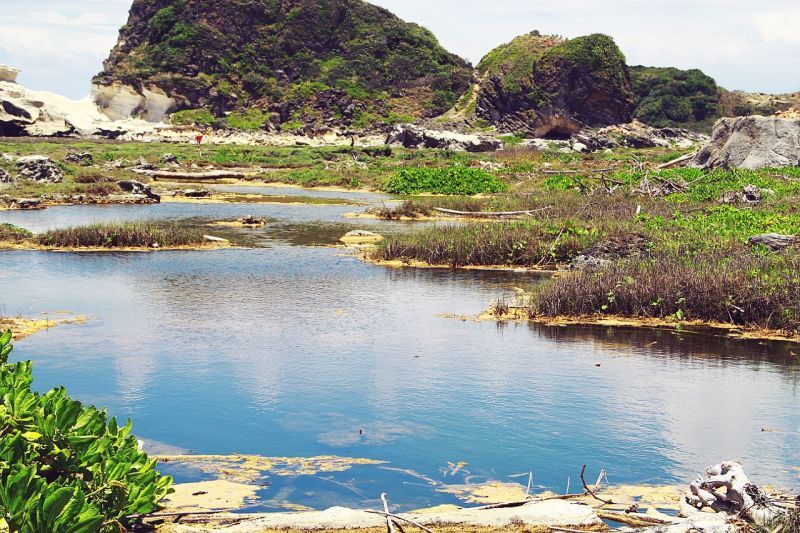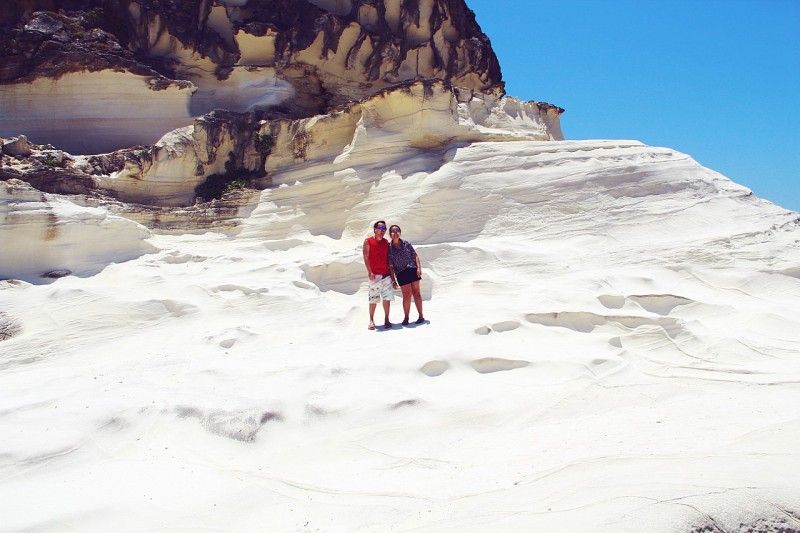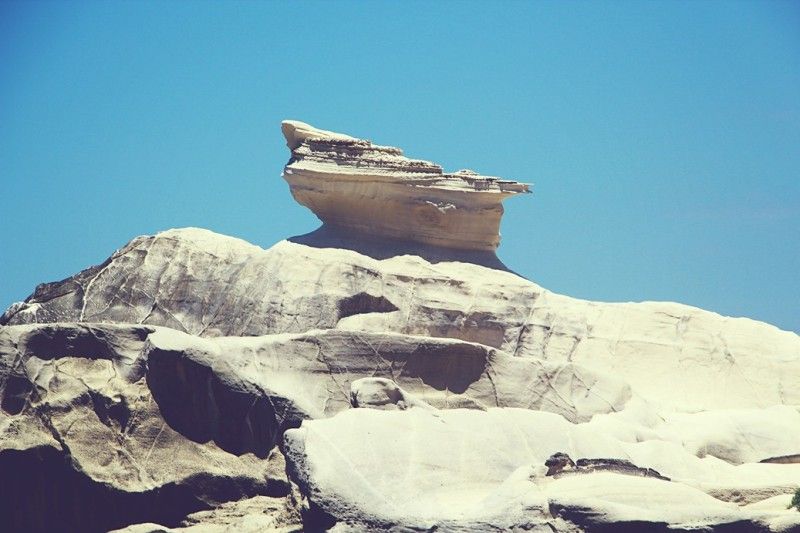 On our way back, I finally felt tired and thirsty. I even thought I was gonna collapse from the heat. One of the family of tourists at the viewing deck even joked they wouldn't go down and trek to the rock formations anymore because look at her (me)! She couldn't even speak anymore!
Cape Bojeador Lighthouse
Around this time, I was already feeling a bit hungry and exhausted. I was already imagining the beach at Blue Lagoon. There's another climb here, this time some stairs. The actual lighthouse was closed to tourists by the Philippine Coast Guard but we could still take photos at the deck.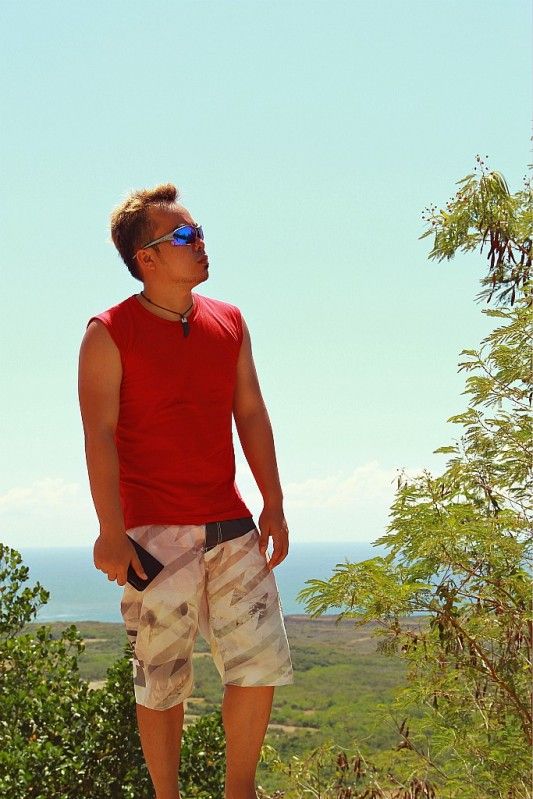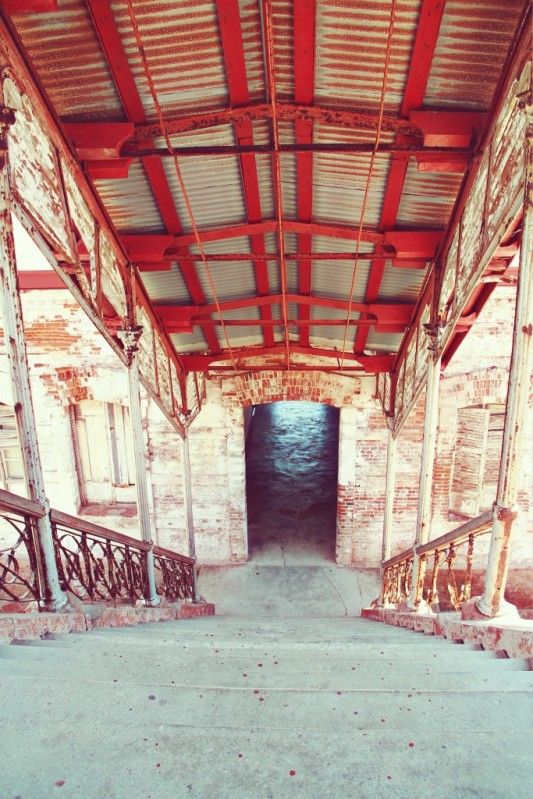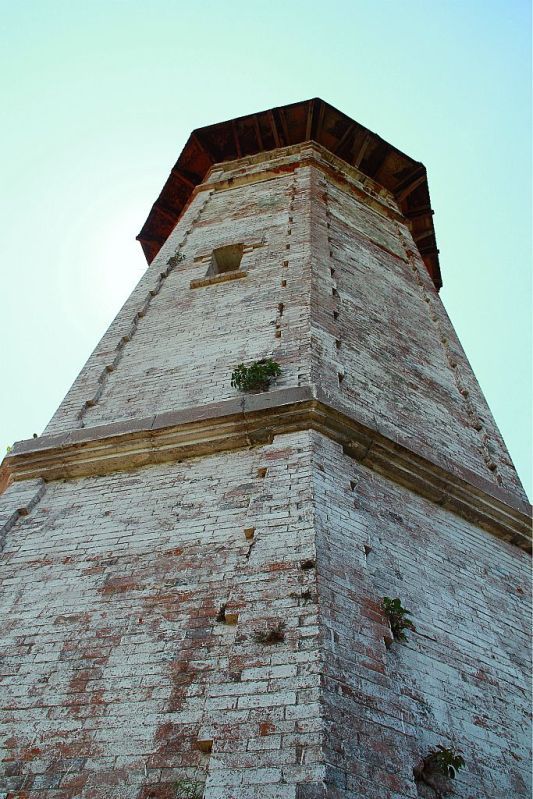 Bangui View Deck
We had a short stop at the Bangui view deck where you can have a panoramic view of the Bangui valley.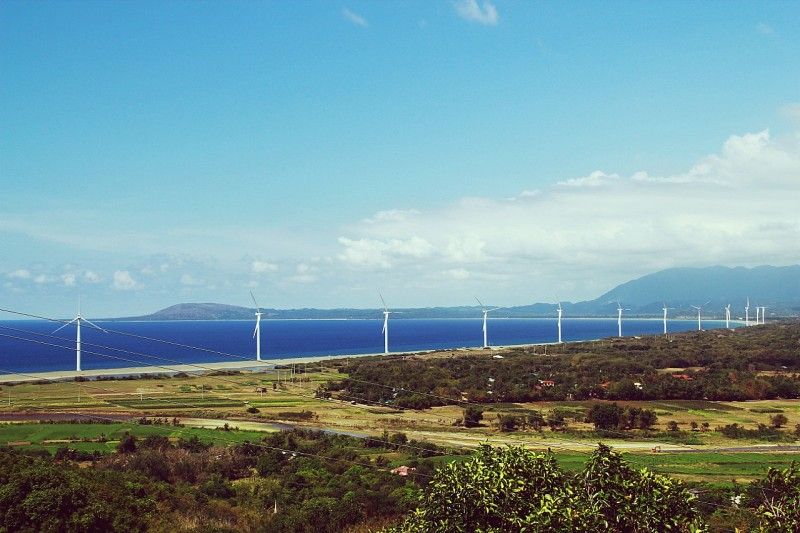 I was already feeling hungry so I asked Kuya Arnel where our next stop is. He said he'll take us to Saud Beach so we can compare it to Blue Lagoon where we're staying. I told him to just forego Saud Beach and take us to the nearest carinderia. During lunch, I was tempted to ask him about the solo female tourist he helped once (
she blogged about it
) but held back. I learned though that he has 2 children, one's already in college and the younger one's in grade school (if I remember it correctly, haha).
Patapat Viaduct
When stopping at the Patapat Viaduct, one has to be watchful and quick to avoid passing vehicles. It's a long bridge along the mountains that can pass off as "just a bridge" to locals and frequent commuters in North Luzon. But for tourists, it's an amusing sight.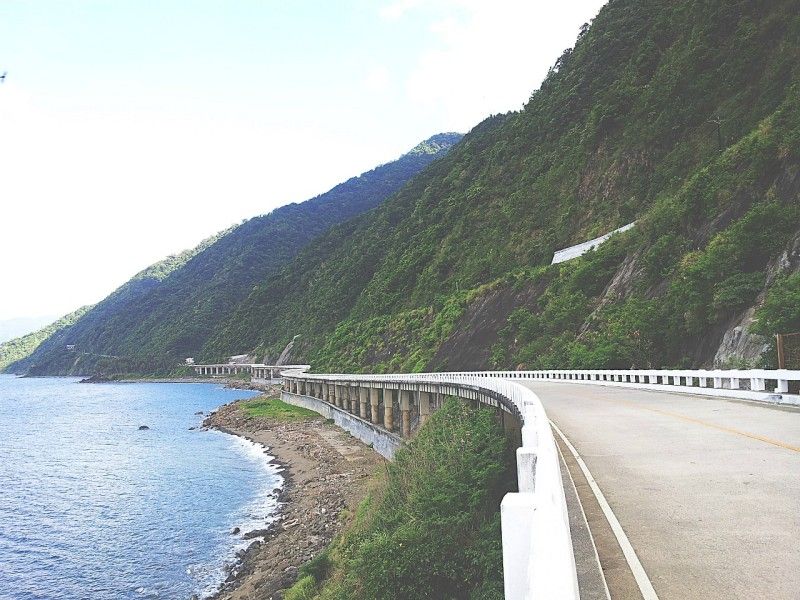 A short drive from the viaduct is
Paraiso ni Anton
, small spring coming from the mountains whose water, according to Kuya Arnel, stays cool even in hot weather. We also stopped by
Agua Grande Picnic Park
but didn't go inside anymore.
The 'Walang Hanggan' Hills
The next stop was not in the printed itinerary of Pagudpud tour and a pleasant surprise. The hills, according to Kuya Arnel, was used for a shoot by the teleserye Walang Hanggan, thus I call it the Walang Hanggan Hills. Ed and I realized we passed it during our morning jog but just didn't notice it.
There were a group of kids with their dog playing at the top of the hill when we arrived. The view's breathtaking and we could already see our next stop, the Bantay Abot Cave, from there.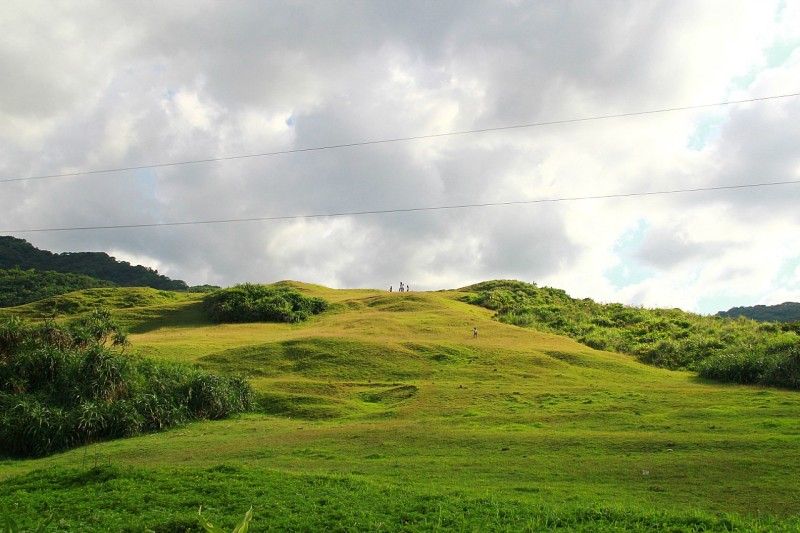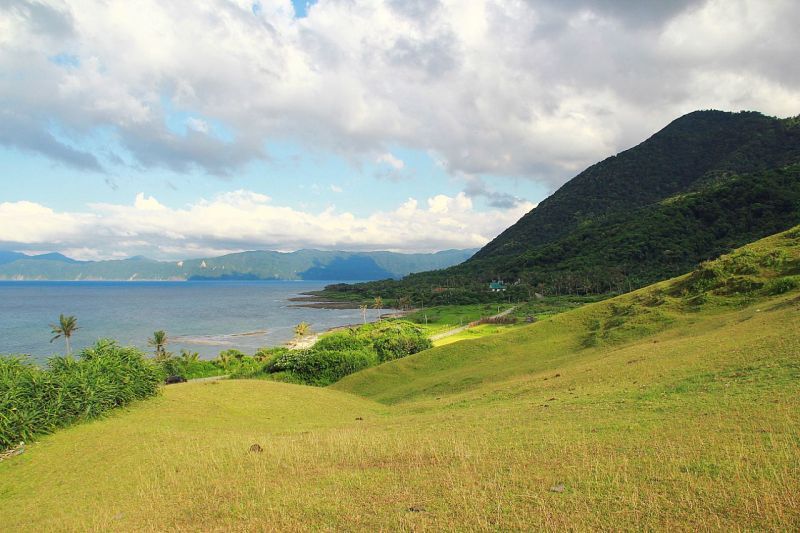 Before we went down, I had to take jump shots with the kids!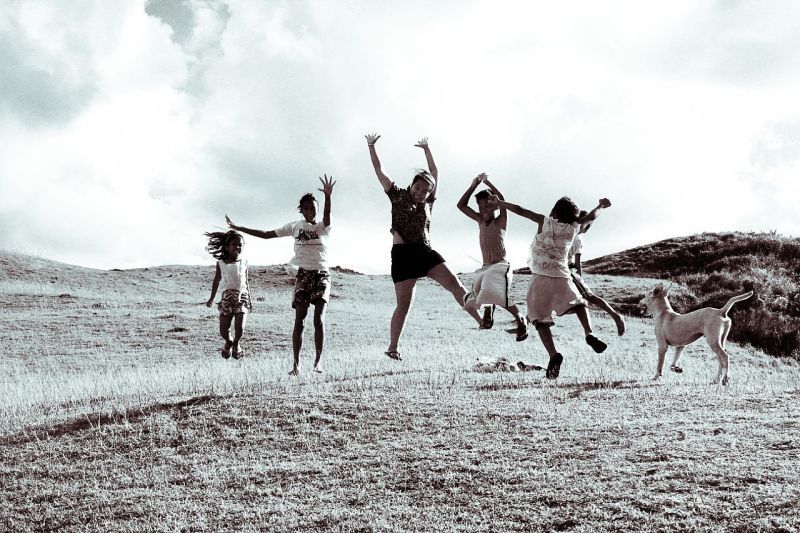 Bantay Abot Cave
I call this the Mentos Cave because it has a hole at the center of it. We stopped by this during our
morning jog
but didn't go down to explore it. This time, of course, we did.
The cave originally didn't look like this, according to Kuya Arnel. Seawater passed and streamed through the cave walls, and due to strong current, the walls eventually gave in and collapsed creating the hole we see today.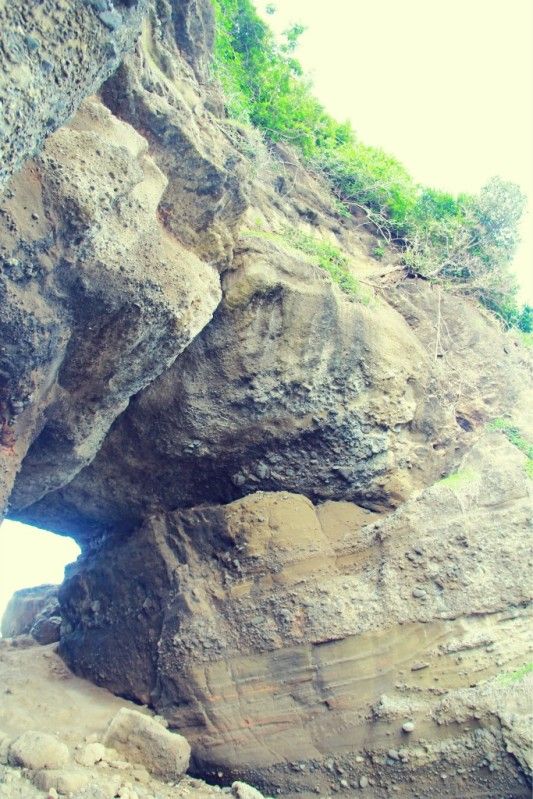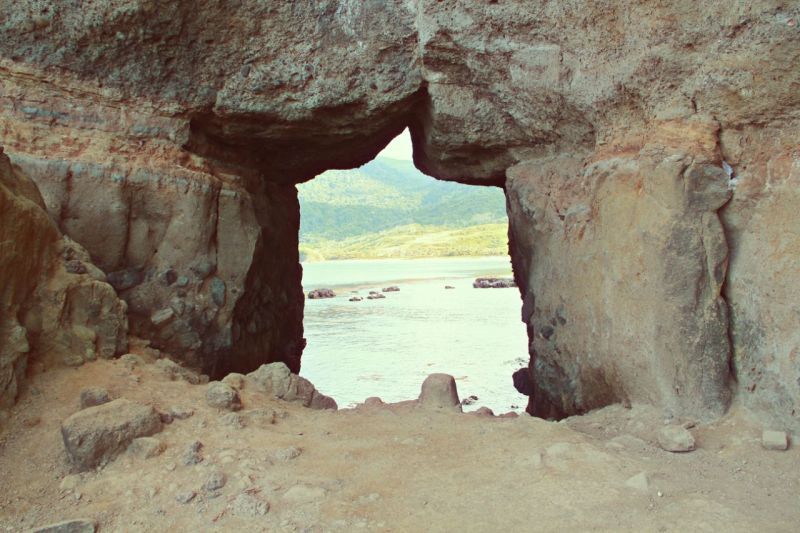 Timmangtang Rock
This bell-shaped rock formation got its name from the local dialect's word for bell and the imitation of the sound of the bell.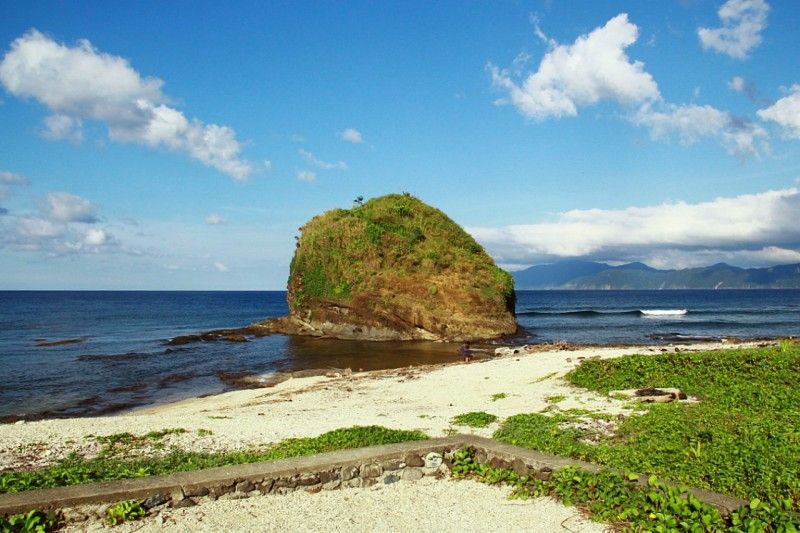 Dos Hermanos Islands
Our last stop was the twin islands of Dos Hermanos.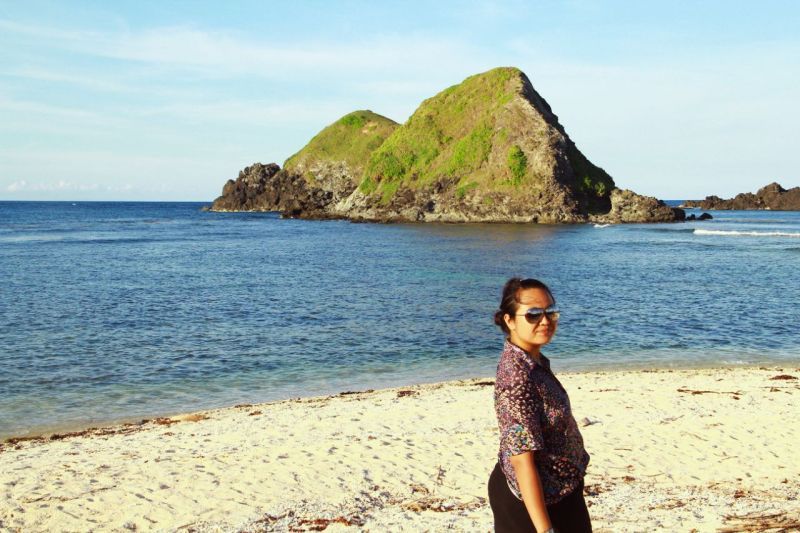 We ended the tour at 5:30pm and it was tiring as much as it was awesome. There was another guide/driver parked at the hotel's facade who's friends (or maybe he was a relative) with Kuya Arnel. He struck a deal with former to fetch us the next morning because we're already going back to Laoag (then to Manila). We were amused when the said driver handed us a calling card! I mean, have you encountered a tricycle driver handing you a business card? I hadn't until then!
The rest of the day was spent lying relaxing by the beach, swimming in the pool, and watching the sunset.
The trip is about to end. Last installment, next!
x Roan
For Pagudpud tricycle tours, you may contact Arnel Aguila at 09186890723 and 09265880666