A day after our
Camotes trip over the weekend
and before this trip to the North, a bit of anxiety kicked in. I planned the entire itinerary and didn't want any mishap to happen because I felt that if anything happens not according to plan, then it's my fault. I was such a worry-wart! I thought having worked for an online travel agency would make me a travel planning ninja but when OC-ness starts to manifest... stress! I even dedicated a notebook in Evernote containing quite a number of links, etc. for info, guides, reviews, contact numbers, etc.! Thank heavens for the internetz!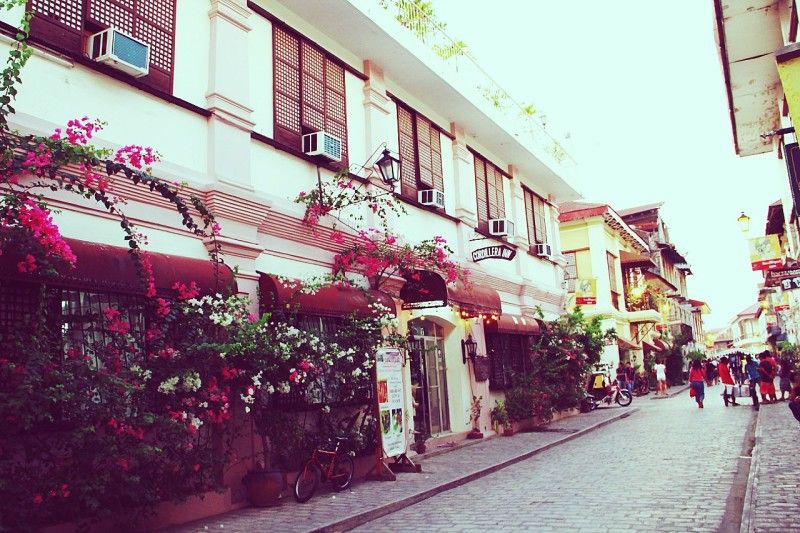 We were taking a bus from Manila to Vigan so I did some last minute search on what bus is best to take going there and if the yellow airport taxi is best to take going to the terminal. I knew I'd researched about them weeks before but you know, OC-ness! And this last-minute effort didn't quite help me emotionally. Most of what I read were horror stories of how they were ripped off and things like that by cabbies! Anxiety levels! Okay, I lived in Manila for 2+ years and had ridden cabs whose drivers I wanted to punch in the face, so I should know how to handle them already. And then there's Ed who said we just take those yellow airport taxis because they're "safer" and he might get into a fight if otherwise. I remember turning away from the monitor, letting out a big sigh saying "I hope we get an honest cab driver...", lol. Ed told me to not worry too much and bought us halo-halo.
We took the earliest Cebu Pacific flight to Manila. When we got to the airport, the queue at the check-in counter was already long. A staff asked the crowd if anybody's for the 3:45am flight and we immediately rushed to the lane dedicated for the earliest flight. Apparently, our flight was already boarding! We didn't realize we were already late, lol. There were five of us last to check-in and board, and we were literally running/jogging to the ramp onto the plane, haha! The flight left on schedule but we deplaned a bit late.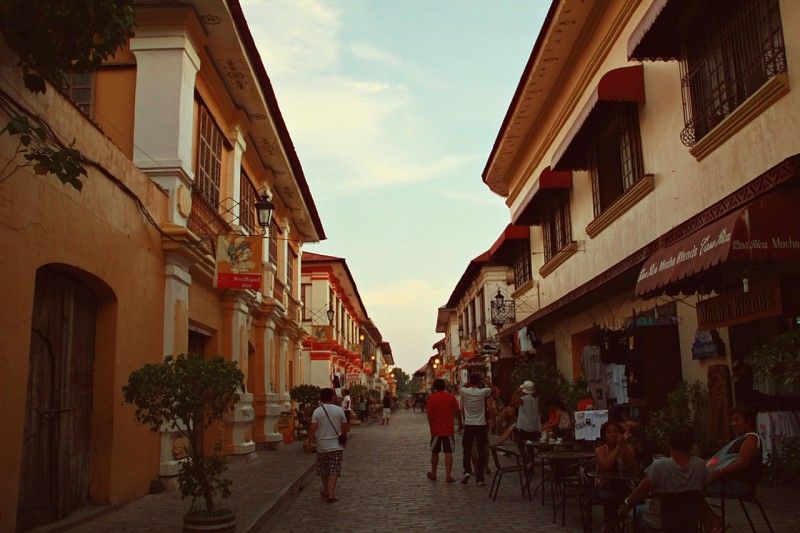 Upon arrival at NAIA 3, we headed straight to the yellow airport taxi lane. I immediately became my worry-wart self: what if this cabbie's just like what I read on the internet? Oh Lord, please not us. But the cabbie was actually nice and helpful. I told him we go to a Cubao terminal, he asked which terminal because apparently there are a number of terminals there for different bus companies (I thought it's just one big terminal). So I told him we needed buses going to Ilocos like Partas, and he said Partas has a terminal in Pasay, which is great 'cos it's be just nearby. Before the driver let us go, he told us to check with Partas if they have trips that morning so we didn't have to hail another taxi if in case we don't get lucky with them. I liked him already.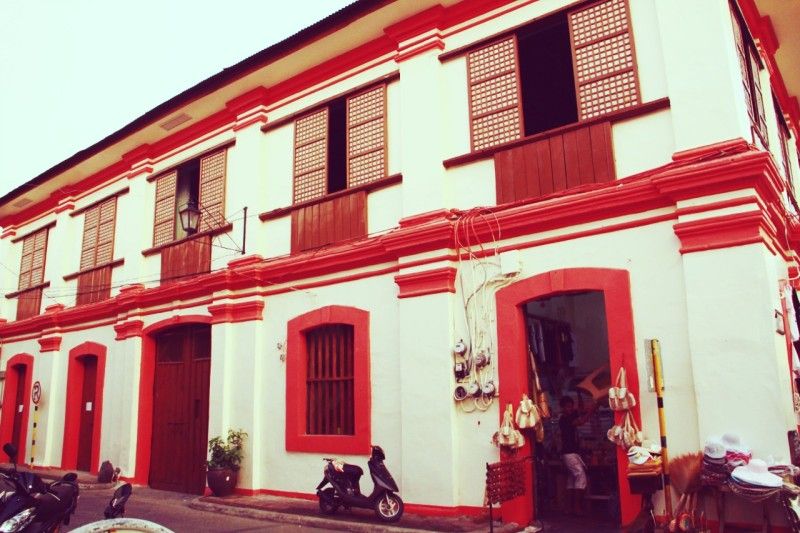 We left Pasay around 6:30am and arrived in Vigan at around 5:30pm. 11 hours! There was a parade of carabaos near Plaza Salcedo when we arrived. Apparently the city was having a festival that week.
We checked-in at
Grandpa's Inn
. It's was a residence turned into a hotel and is quite famous because of it's Old Spanish World atmosphere. We deposited our bags in our room and immediately went on a stroll at the heritage site to catch it during sunset. Grandpa's Inn is just maybe a block away from the famed Calle Crisologo.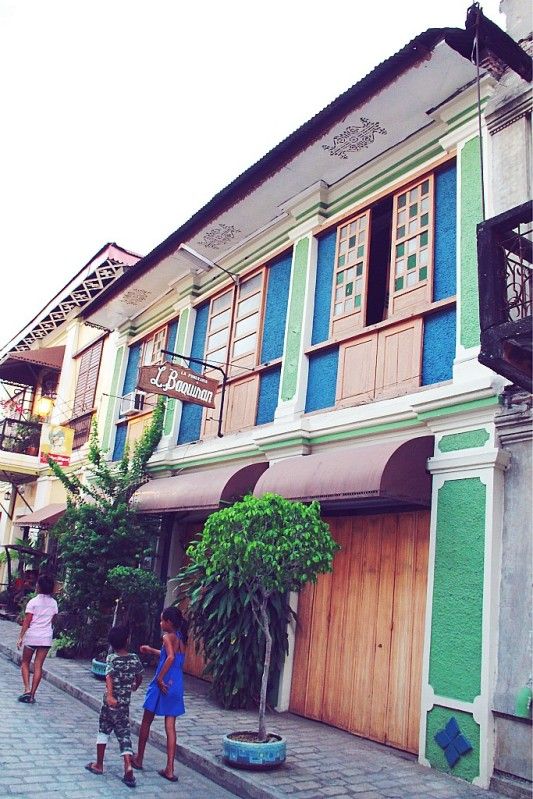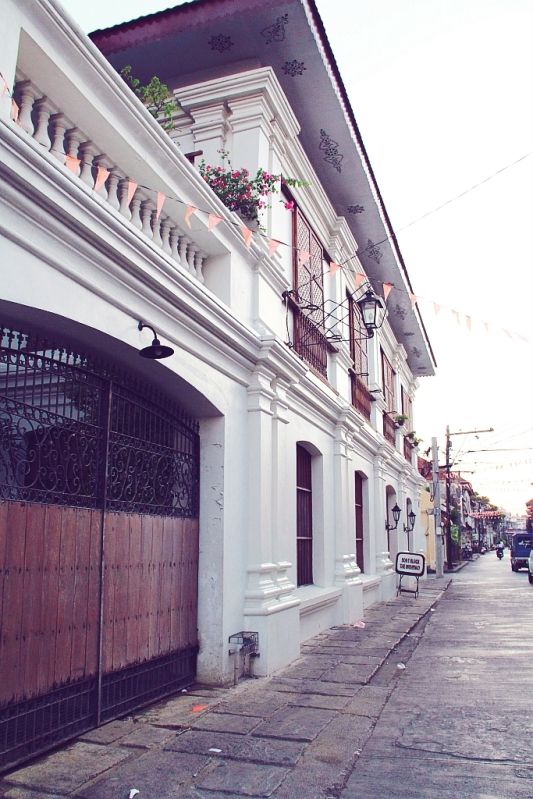 The street is strip of Old World goodness. But I guess you already know that. After reading travel blogs about Vigan, you sort of know what to expect, and it is what they say it is. There were so much lovely details to take in and I wanted to take photos of it all but couldn't. I thought I could just keep some of them in my memory.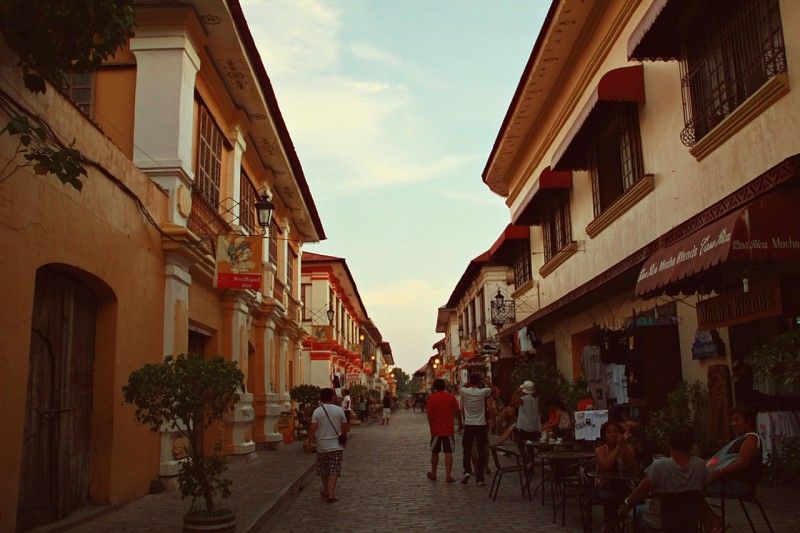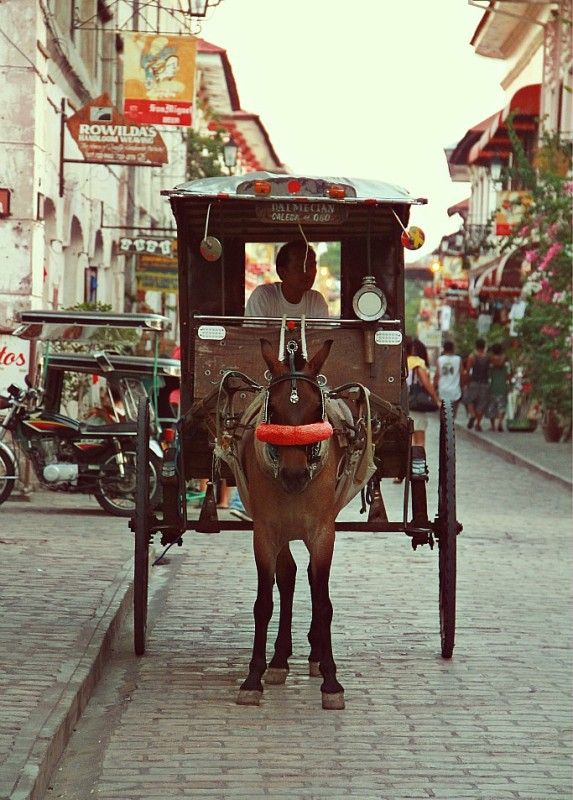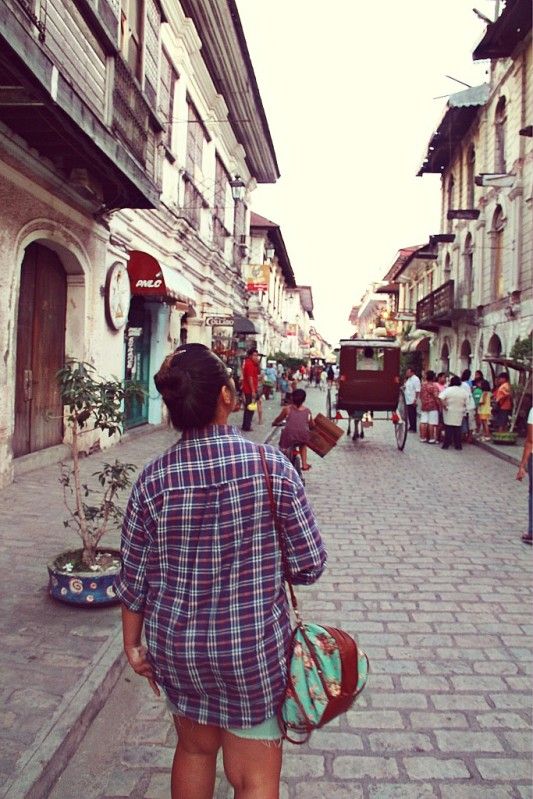 Calle Crisologo was alive with tourists that afternoon and lovelier by night.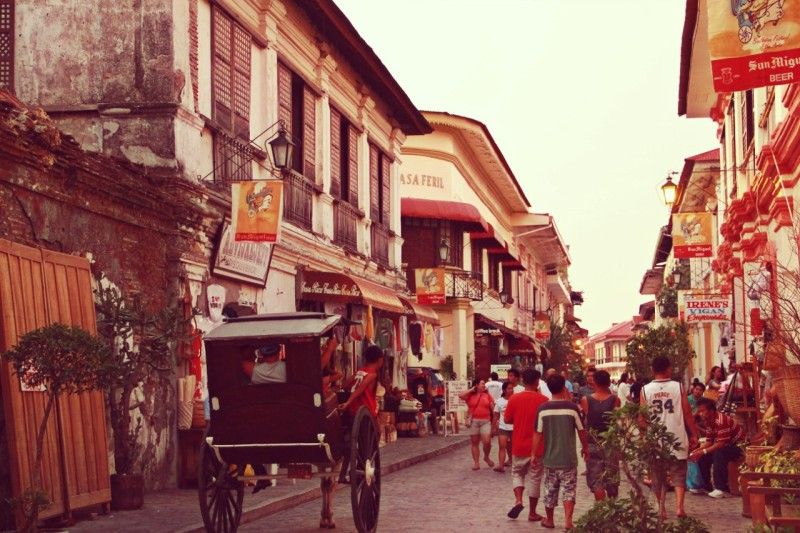 We dropped by Irene's to buy empanada (we ate it at the hotel post-dinner so it was already soggy, ugh).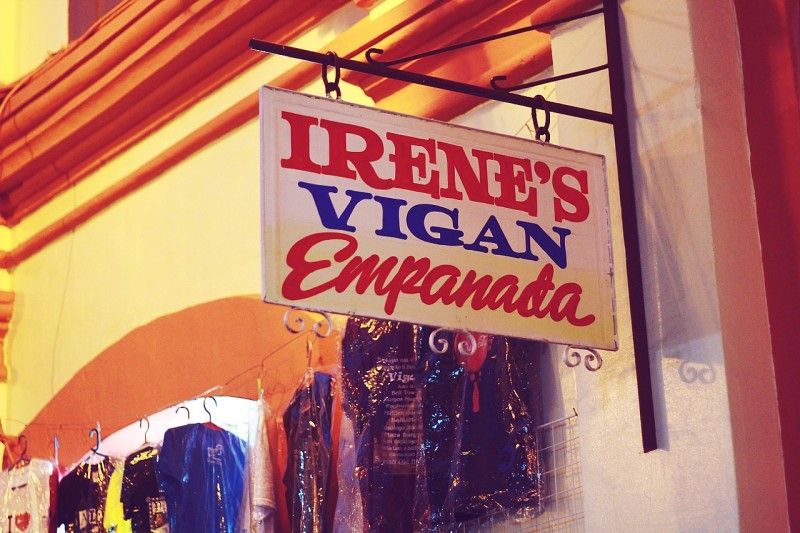 Around 7:00pm, we felt our stomachs grumble so Ed and I went in to this small restaurant called Tummy Talk and tried their pinakbet w/ bagnet (for me) and adobadong bagnet (for Ed). I remember remarking, "
Parang mga bagets ang nagma-manage dito, 'no?
" after observing that the people manning the counter, taking orders, and probably the person in the kitchen looked like they're in their 20's, which sounded like I'm so old and mature, haha.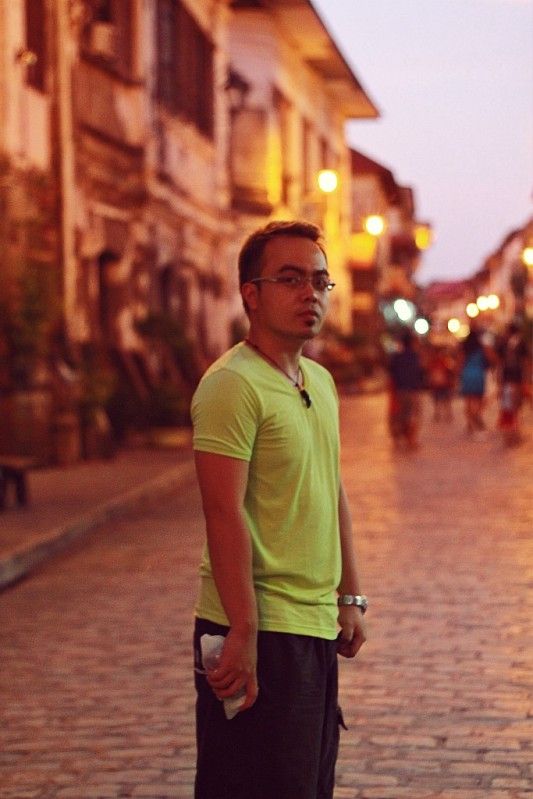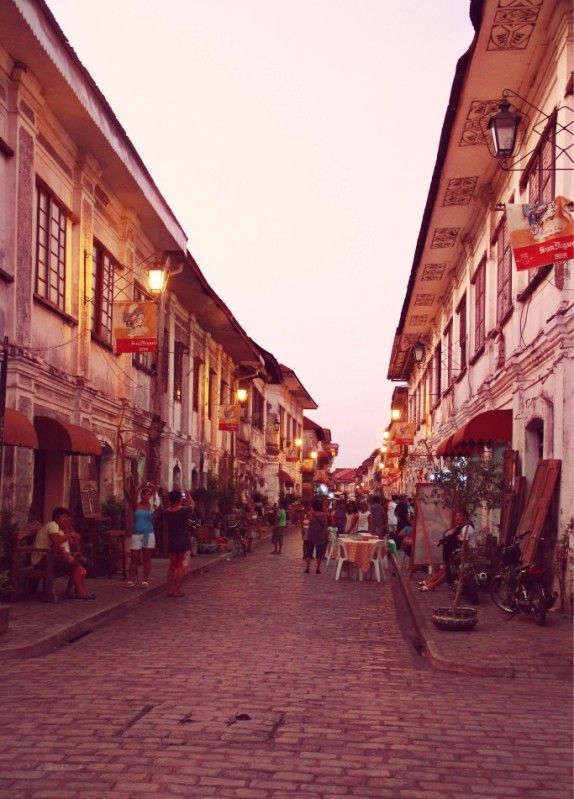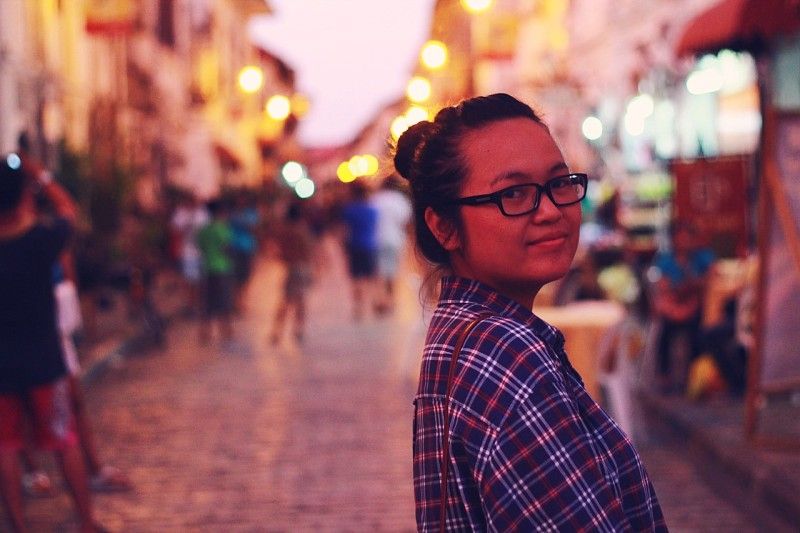 After dinner, we strolled a bit at Plaza Burgos where there was some kind of cultural program going on. Some city officials were dressed in traditional barong and baro't saya, and dancing to folk music. We also saw high school kids donning traditional costumes. In front of Plaza Burgos were stalls selling traditional and antique-looking products. Ed had a quick street food fix of fried
bituka
(I think) coated with batter.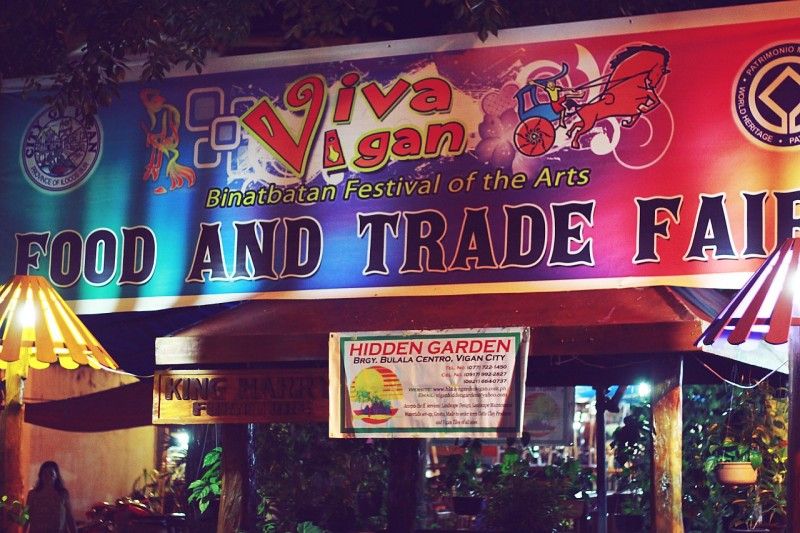 We headed back to the hotel tired but happy and amused. I immediately married the bed after a quick fresh up as I was already so tired. Ed, on the other hand, went down to the hotel restaurant for a fruit shake to cap the day.
The following day we had a brief Heritage Vigan tour and commuted to Pagudpud, Ilocos Norte. I'll tell you about it next time!
x Roan