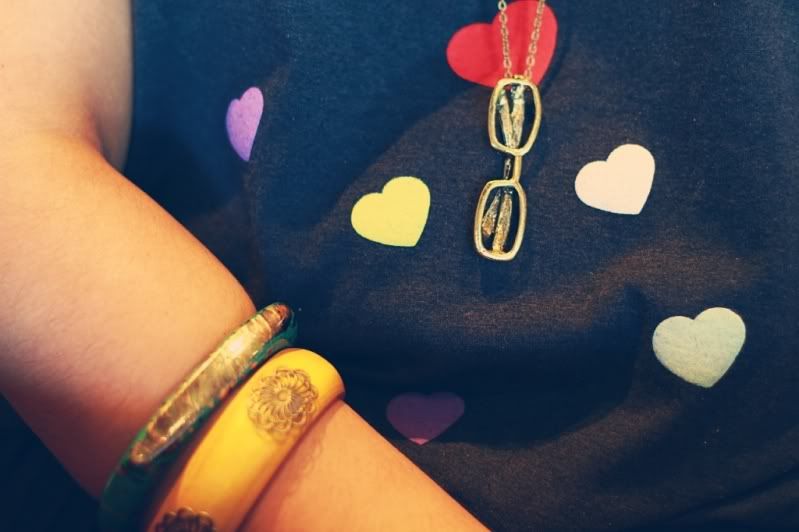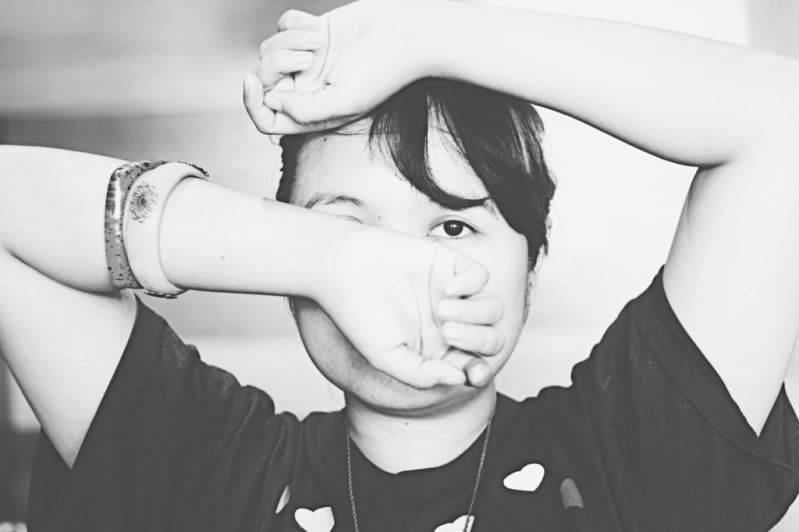 I stared at the monitor for a good 3 minutes and I still don't know what to say here. I am tempted to do another bullet post but I won't.
Well, things are peachy at work. I sometimes catch myself daydreaming of Greece and telling my boss to be my default tourist guide there and teach me a few Danish curse words (he's Danish living in Greece). I work at home and don't have much to faff around town so I'm pretty much a hermit, which is really fine with me being a quite panda that I am.
The boyfriend brought me to this accessories store downtown last week. Holy schmolly I got so overwhelmed with all these accessories I had to literally pinch him. Poor boy. I had street food right after: 5-peso buko juice that didn't taste anything like coconut water, banana-que and potato twist. Ah, street food. The dirtier, the delicious-er. Loljk. That spectacle necklace, by the way, was an obvious pick because I'm married to an actual pair.
/end
x Roan