This week it's Skin Food Nail Vita BR613, mocha gold according to the Internet, on my nails.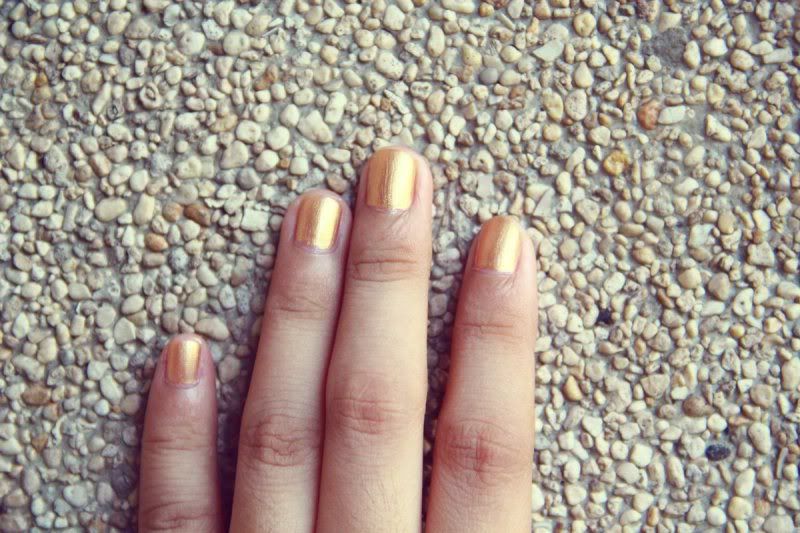 I initially wanted to use a mattifier to downplay the shine but decided to keep it the way it is at the last minute. Only applied two coats. Going on three will give it more dimension (naks!) and make it darker, I think.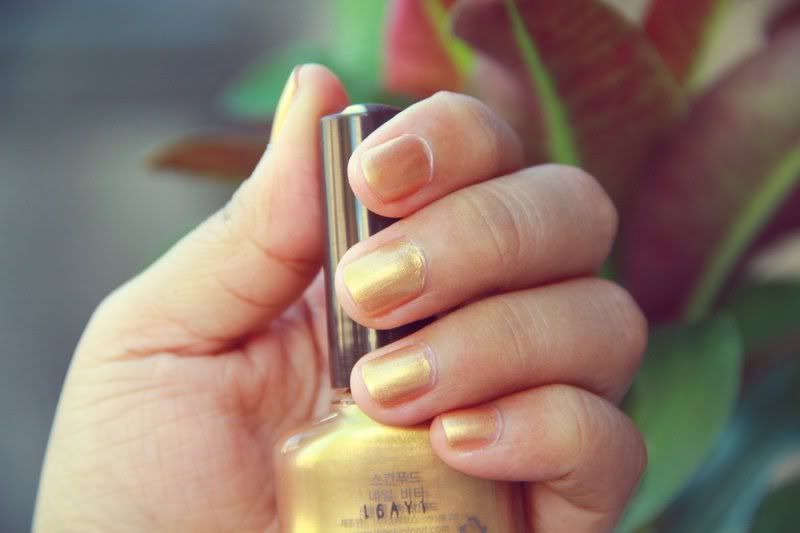 My application skillz is still so Level 1. Sometimes they're uneven and messy that's why I always rely on good formulation of nail polishes so I wouldn't mess the application so much. Thank
anitos
for nail blogs, I learned that you can use a concealer brush dipped in nail polish remover to clean up the edges. As seen on these photos, obviously I haven't done that.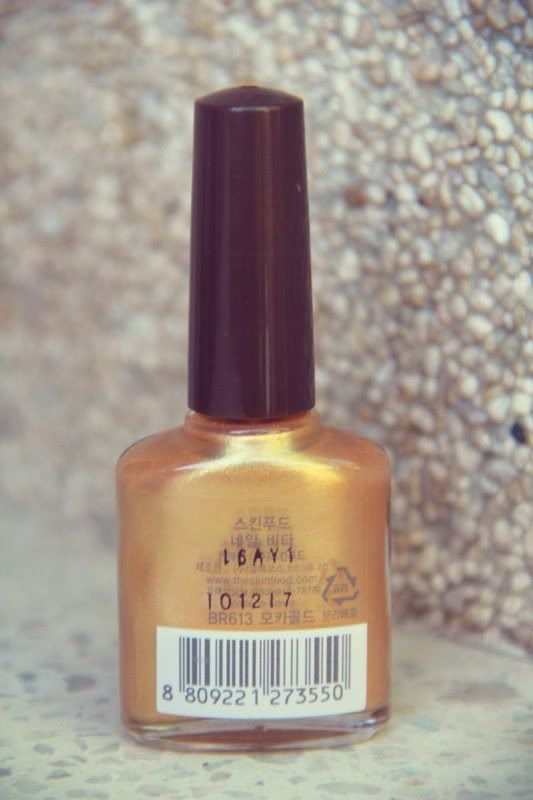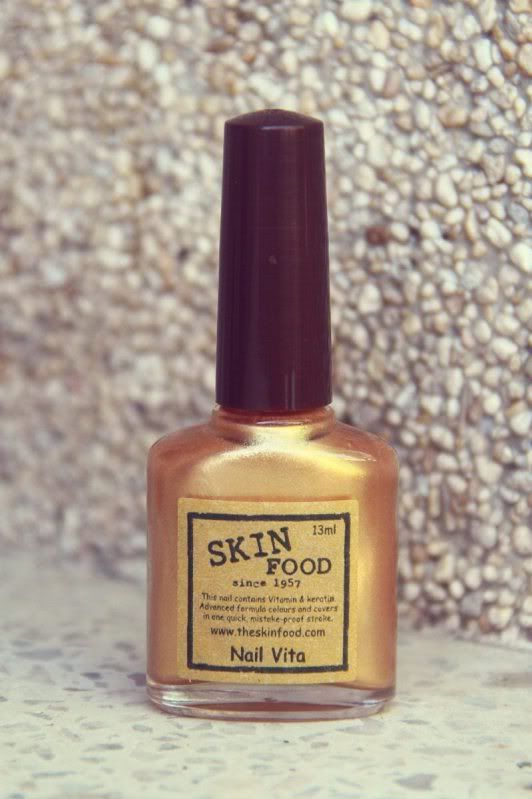 Details:
Sally Hansen Double Duty (as base only)
Skin Food Nail Vita BR613