I'm currently in a I-want-them-in-every-color-and-shade nail polish phase. Maybe this is how you feel when you start getting addicted with coloring your nails? Lulz. I wanted to have my
nail color of the week
post up today but my nails have slight dents and patterns as I apparently went to bed with them not yet properly dry. Lulz again. Because I want something nail-related today, I decided to take photos of my "collection".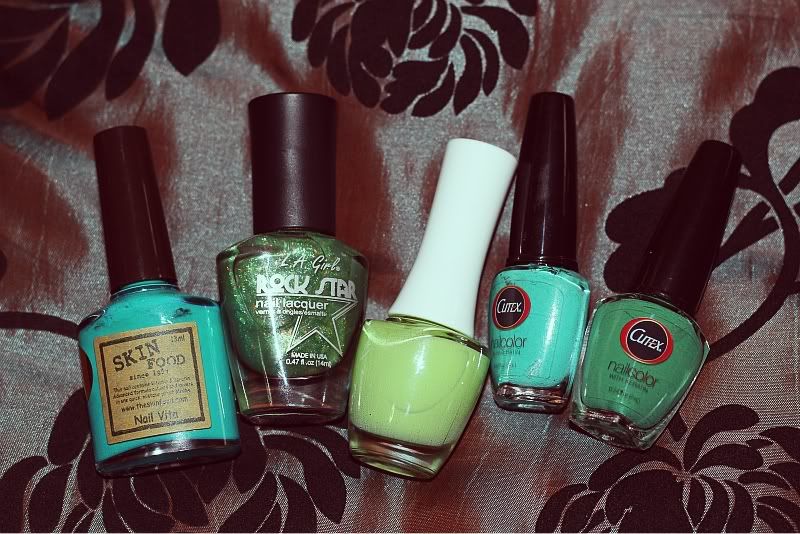 The Greens: Skin Food BL514, LA Girl Crowd Surfing, The Face Shop GR505, Cutex Some Kind of Wonder Blue and Cutex Green There, Done That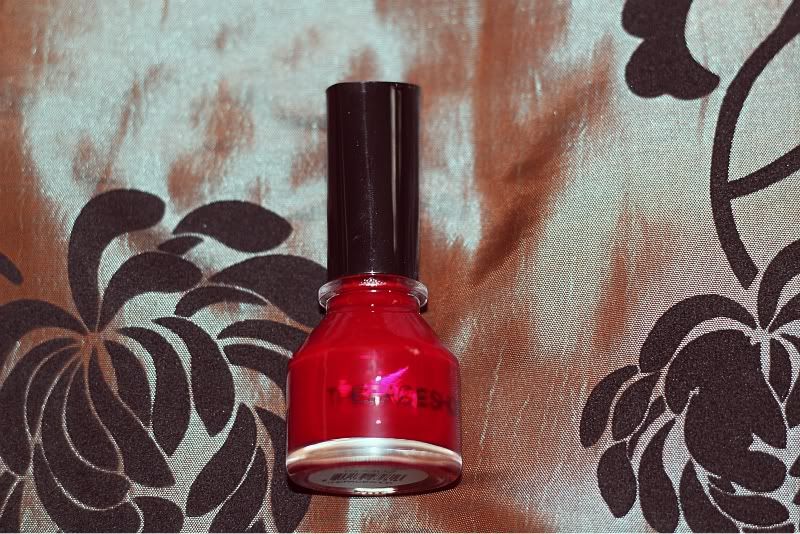 The (Only) Red: The Face Shop RD302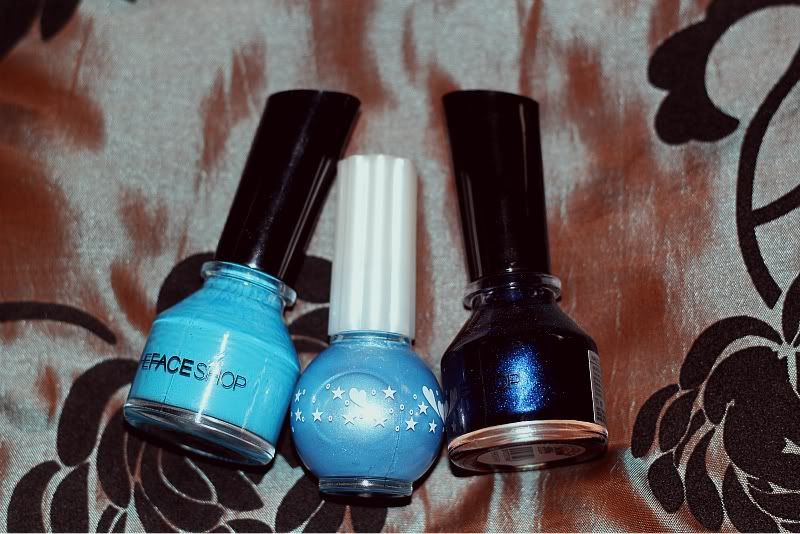 The Blues: The Face Shop BL606, Saizen Blue, The Face Shop BL604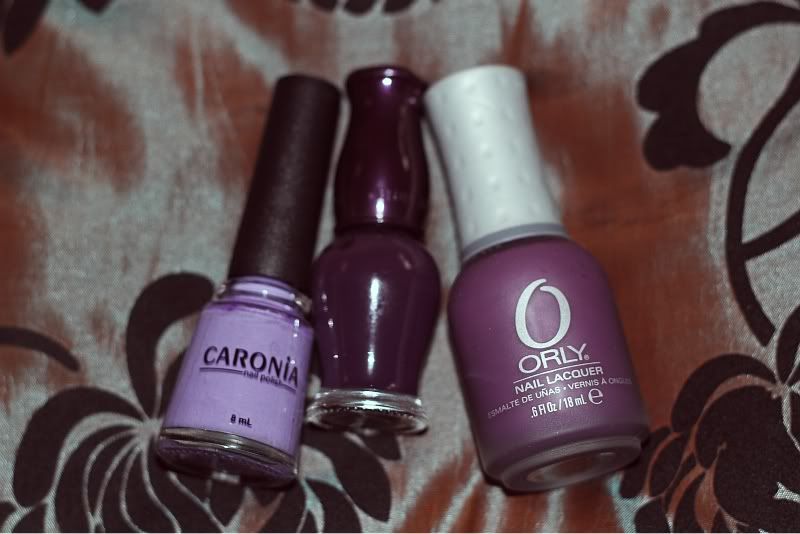 The Purples: Caronia First Crush, Etude House PP903, Orly Matte Couture Purple Velvet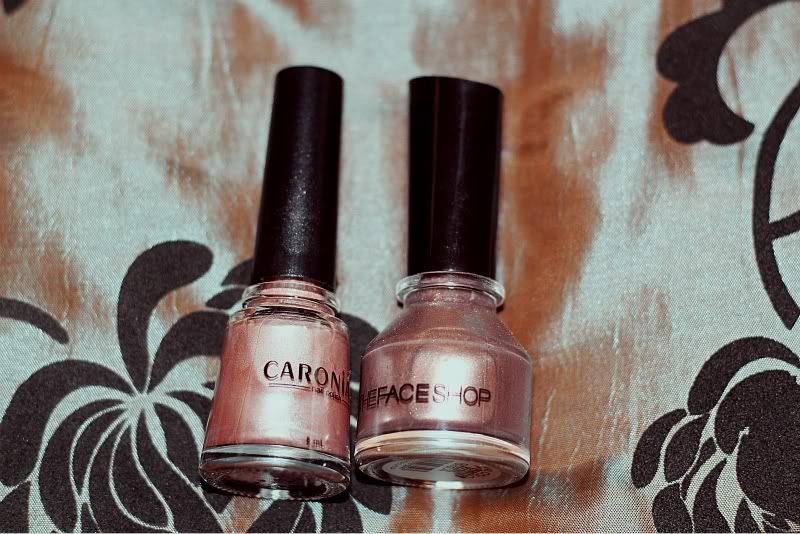 The Browns: Caronia Bronzed Platinum, The Face Shop BR604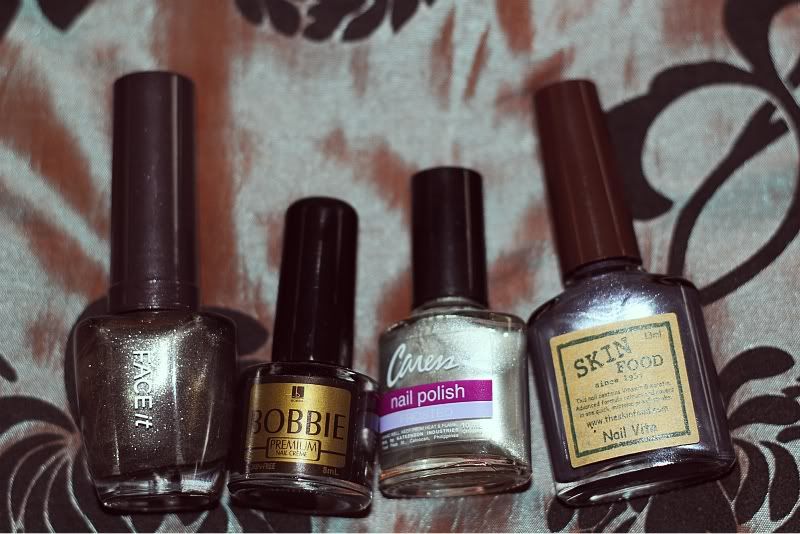 The Grays and a Black: The Face Shop Face It GR502, Bobbie Kohl, Caress Silver Frost, Skin Food GR901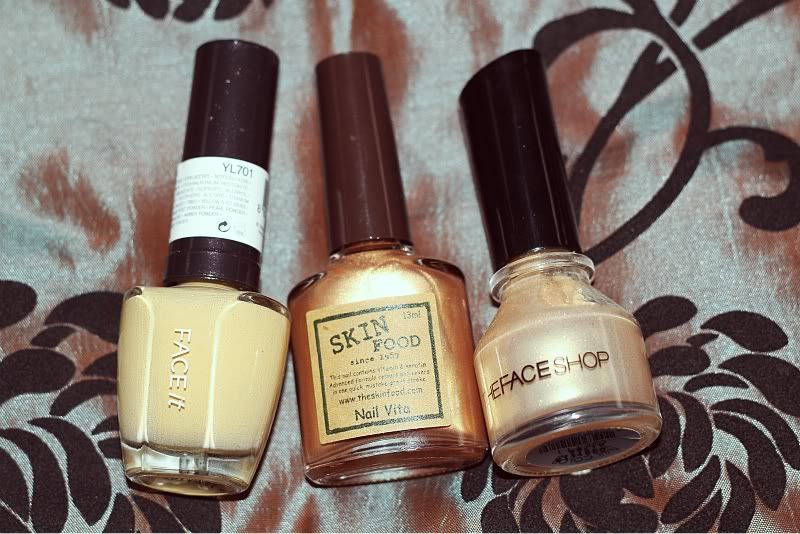 The Yellows: The Face Shop Face It YL701, Skin Food BR613, The Face Shop GL111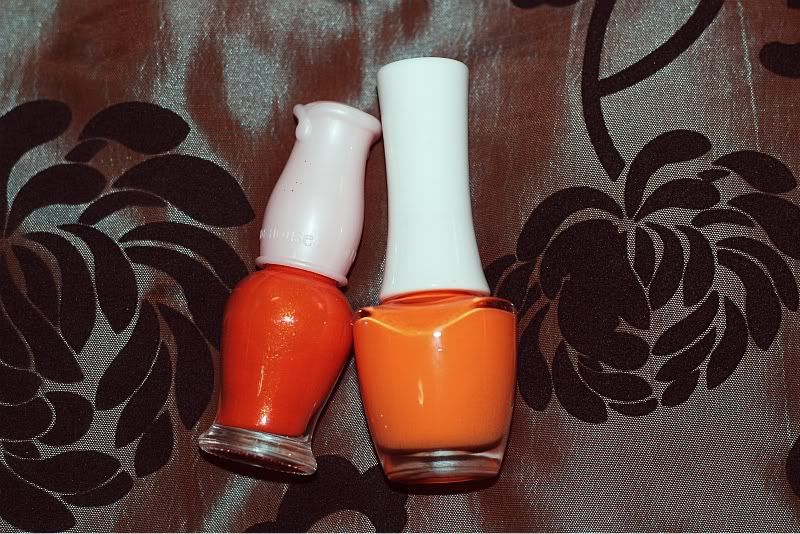 The Oranges: Etude House OR208, The Face Shop OR203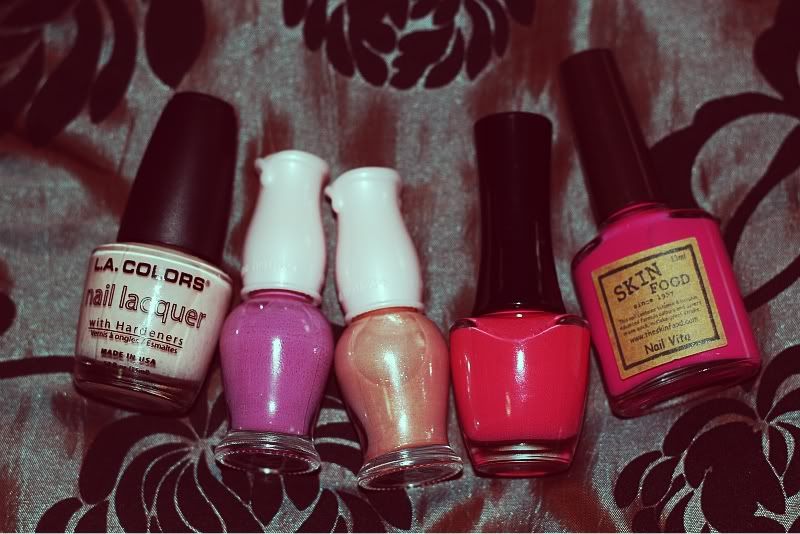 The Pinks: LA Colors French Nail - Pink, Etude House PP904, Etude House PK013, The Face Shop PK101, Skin Food PK202
I know, this is NOTHING compared to, say,
Pam Pastor
's 600+ nail polish collection. I need mooore! The most expensive I have there is Orly which is about 325.00-ish. I hope to have more dispensable income so I can buy Chanels, Diors or Lippmans without guilt or remorse, harrr. For now, I'll just pick up the more affordable ones from Etude House, Skin Food and The Face Shop.
If you know some good brands with fun colors and good formulation or if you see OPI in stores here in Cebu, let me knoe! :D
x Roan