This morning I glued myself on my work chair and thought of excuses why I shouldn't go to the possible chaos that is the Forever 21 Cebu opening. I was (still am, I think) bitter about SM letting go of Powerbooks, among other stores, to accommodate the retail store. Oh well, business is business. I also fed my brain with images of their LA sweatshop to justify I shouldn't go. But ah, I will soon. Next week. HOHO.
Then I got hungry and couldn't concentrate. I kept thinking of food. Japanese food. So, I invited (more like
nagpacute
) Ed for late lunch at Sumo Sam. He doesn't like Japanese food that much but he agreed. I'm spoiled.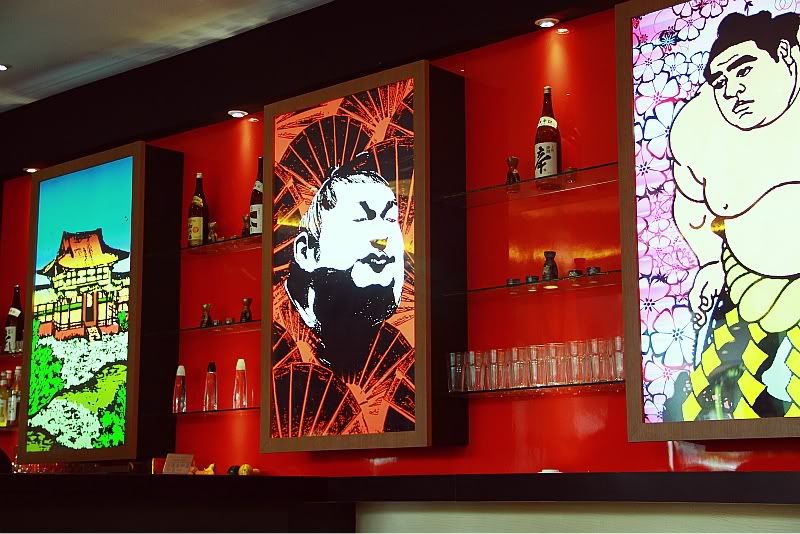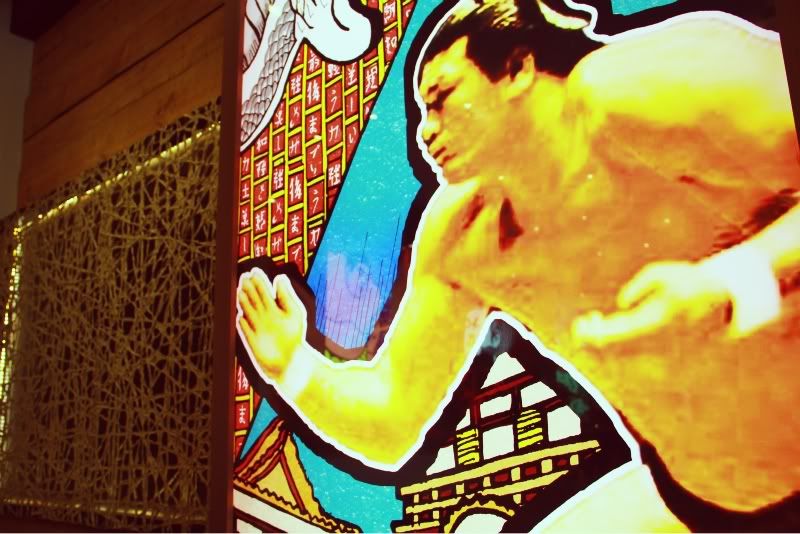 I ate
chawanmushi
, an egg custard dish, while waiting for the boy. I love taking photos of food (perhaps an annoying habit, yes) and seldom forget to. When I do forget, hunger is always the culprit. While chowing down the chawanmushi, I couldn't be bothered taking a photo of it anymore.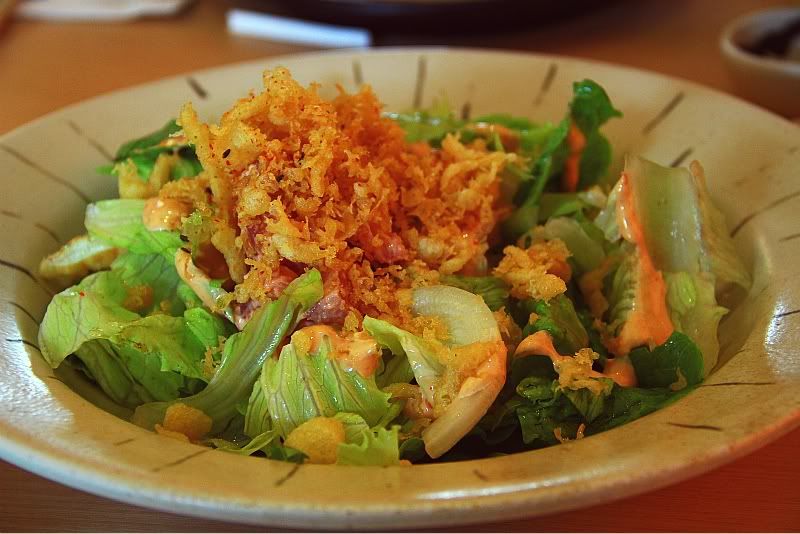 Spicy tuna salad - I love this!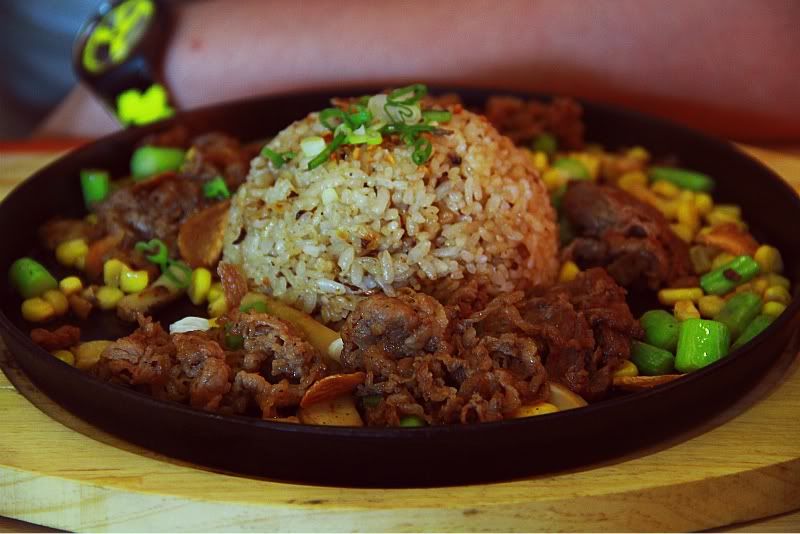 Sizzling beef something which Ed liked very much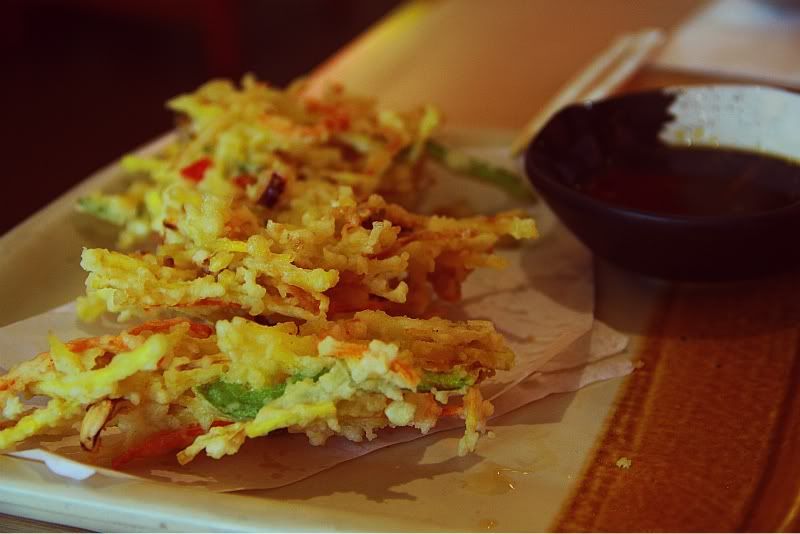 Vegetable kakiage - yum!
We also had fried gyoza but it came in late. Like, main-meal-almost-done-it's-time-for-dessert kind of late. Apparently, the person who took our order (who, I'm sure, WASN'T just an attendant) missed it. He didn't take notes and "memorized" the whole thing. He almost forgot my spicy tuna salad when he did the recap and then forgot the gyoza when the orders were punched in. Ed was so pissed he turned red HAHA. I had to bring up unrelated topics in an attempt to cool him down. Then there was a fly and a mosquito (I think) flying around our table. WTF haha. I just made a joke out of it while Ed holds his pissed off-ness. He told me we shouldn't to go back there anymore. We should've talked to the manager, really. I tweeted Sumo Sam and they apologized for it. It was my first time at their Ayala Cebu branch and I'd love to go back. With improved service and hygiene, hopefully.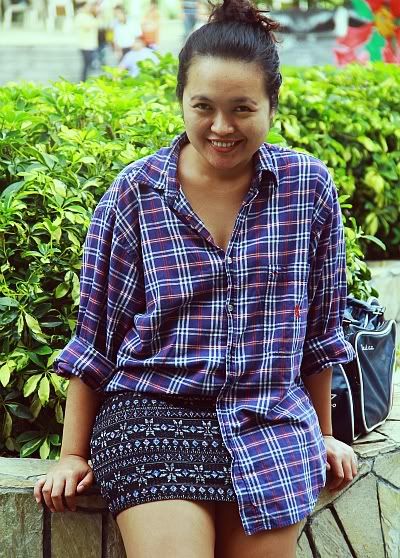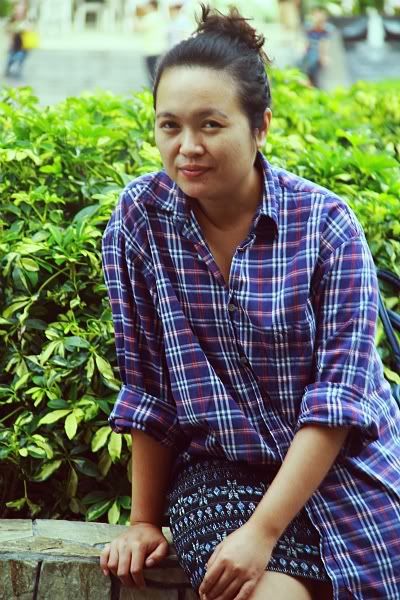 Outfit:
thrifted Nautica men's polo shirt
Forever 21 skirt