Dear Jinifrog, it did happen. Look, I'm using the bag!
This was Saturday last week when I was craving for Thai food. On our way to SM Cebu, Ed said maybe we'll just go to Ayala Center Cebu the following day instead and stuff my face at Lemongrass, a Thai resto there. But I wouldn't stop talking. So to Krua Thai we went.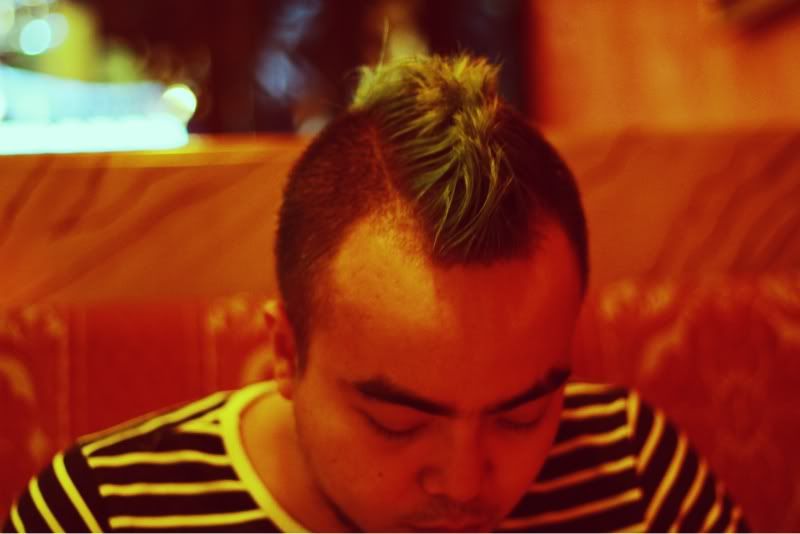 Ed and his mohawk. It's originally blue and has faded to green. Whatever happened to it, it's brilliant.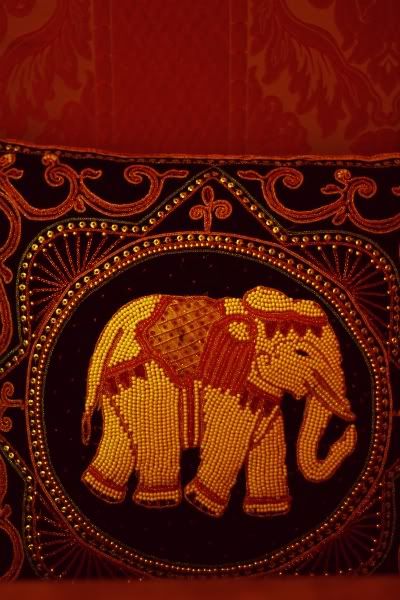 Pillow w/ elephant embroidery. Wala lang.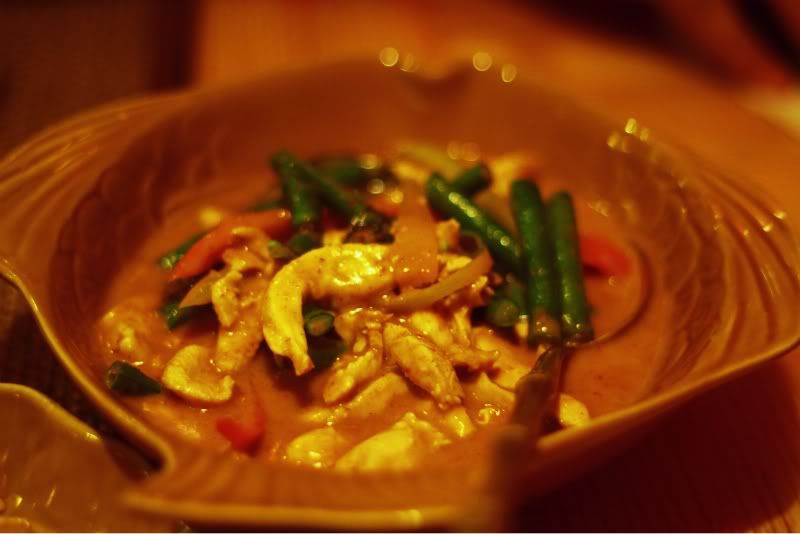 Red chicken curry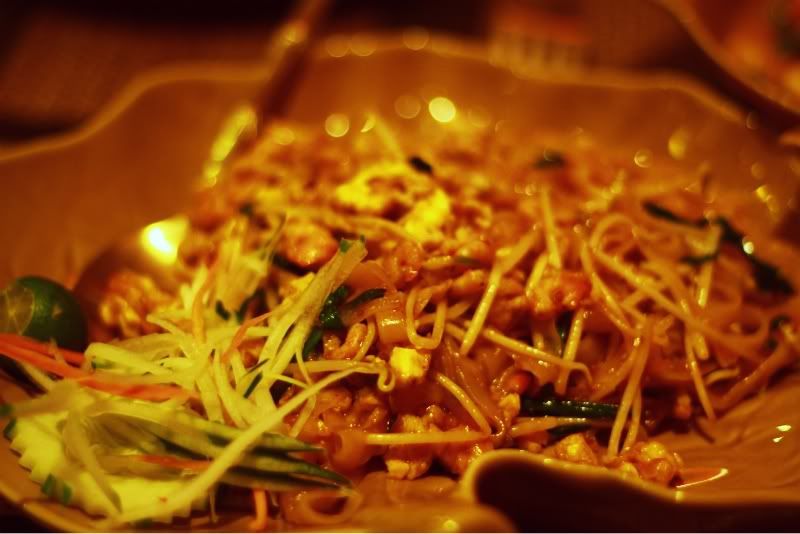 Pad Thai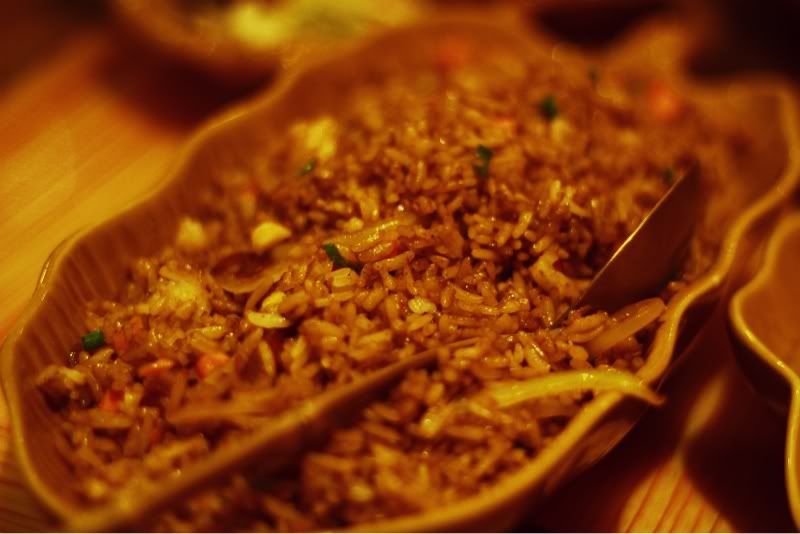 Krua Thai fried rice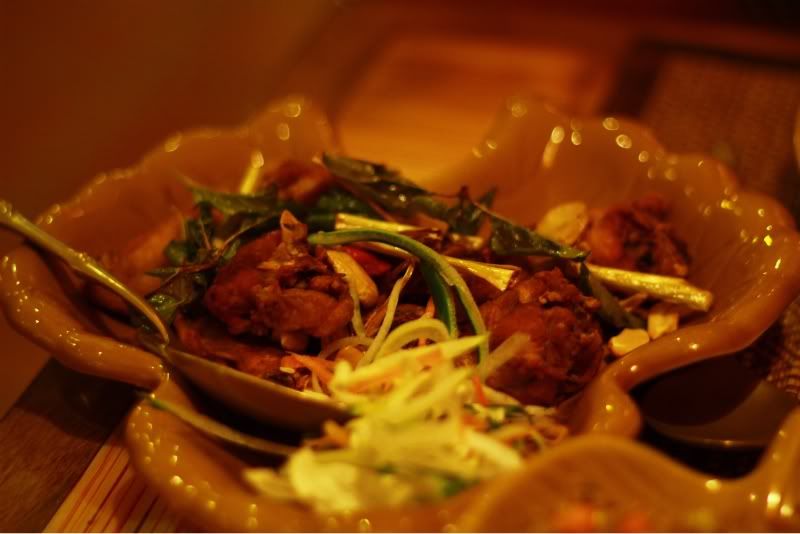 Crispy chicken with lemongrass something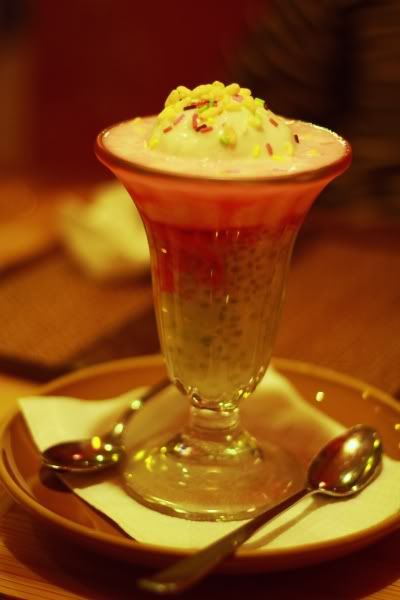 Don't know what it's called but it has coconut ice cream and sago in SUPER sweet, warm syrup.
It's sometimes a pain to shoot using a 50mm lens. :|
-Roan