My last proper nail color post was way back in July. I posted my nails when I did the
Komikon
post but it was just a glimpse.
Nakakatamad kasi sobraaa
.
Anyway this week I tried doing accenting because it's a less vicious way for me to put on more than one color on my nails. I colored my nails with different colors on each finger once and though I had fun painting them, it was an eye sore.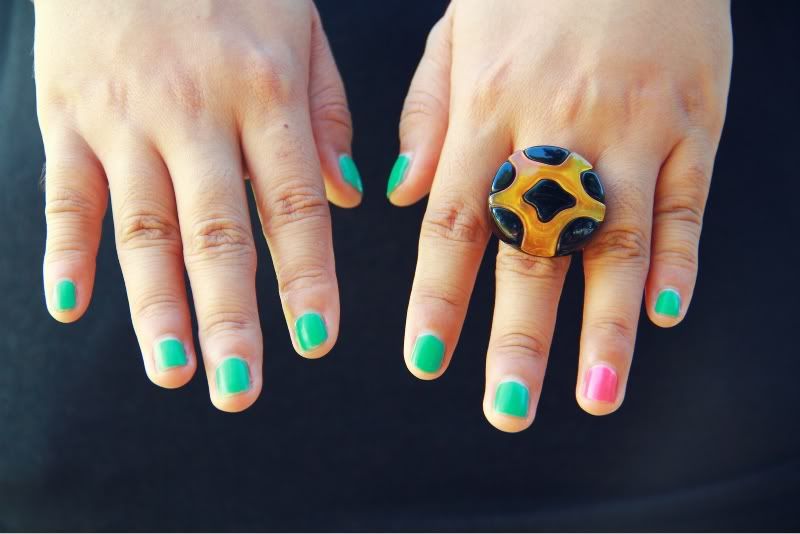 Hello stubby fingers and small nails. I only put an accent on my left because I thought that's how it should be. LULZ! Next week I'll try both hands.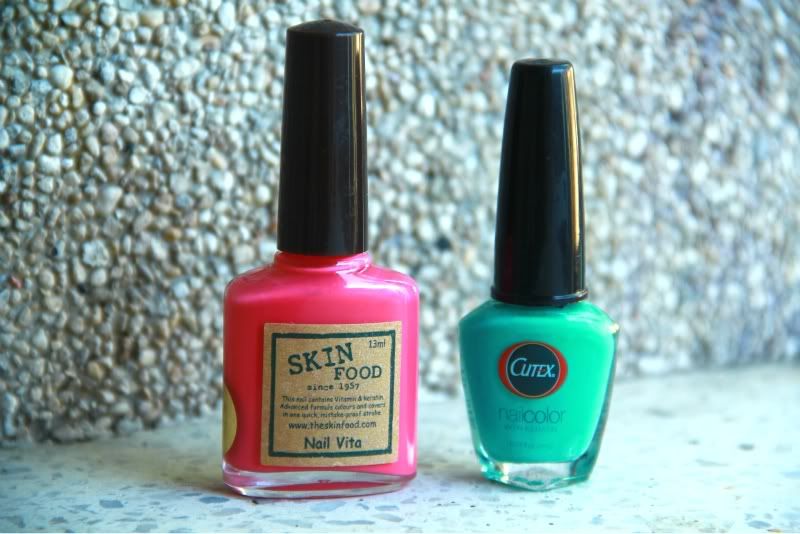 Skinfood PK202 and Cutex Some Kind of Wonder Blue
I bought Cutex during my Manila trip last July. For some reason I couldn't find them here in Cebu. I remember getting pretty excited buying them (only bought 2 though) because Cutex is alamat. Cutex is like what Colgate is to toothpaste. Uhm, how do you call that? Product association? Haha.
Anyway, I some kind of wonder why it's called Some Kind of Wonder Blue when it's more on the green-ish side. Nevertheless I really find it pretty.
- Roan