I just returned from my hometown for my mother's 1st anniversary of her
passing
. It still feels so recent but we got to move on. I'm not going to talk about it here though, rather I'd like to share with you what I brought from home.
It has tested and proven that whenever I travel, I usually end up having a heavier baggage on my return flights. This recent trip wasn't an exception to it. Save for some garments, toiletries and quintessential
pasalubong
, the following purchases made my baggage roughly 2 kilos heavier.
Human (heart) Nature
I know there are Human Nature stores somewhere in Cebu but I prefer to buy mine from a friend who's in Davao. Yes, because that's what friends are for hohoho. Anyway my friend and I went to their Davao branch to purchase some things I need and were greeted by a new, sleek, nature-inspired store. I'd love to lounge in there.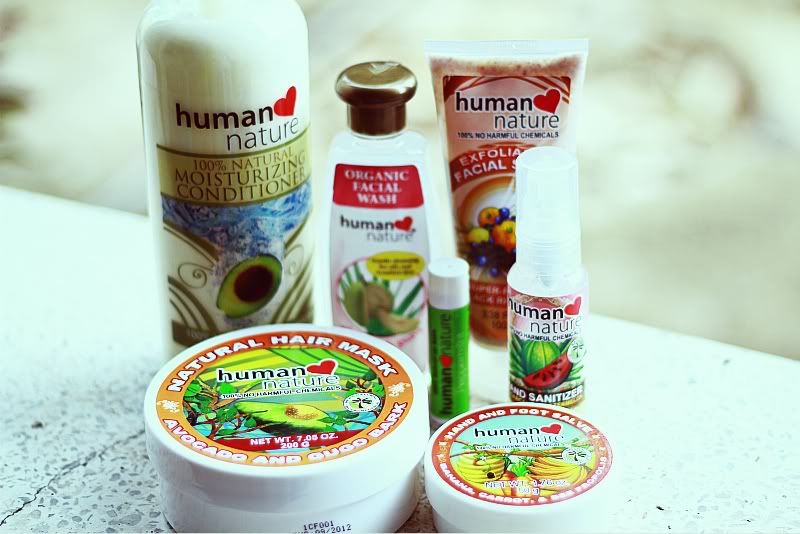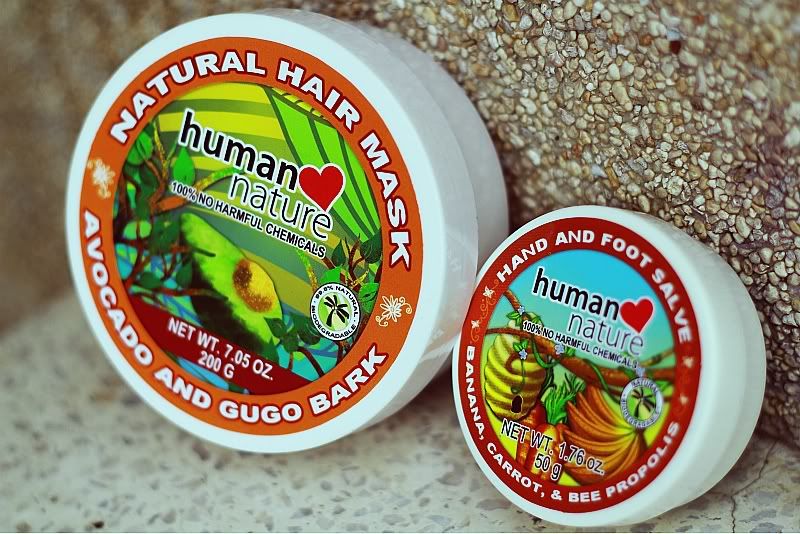 Human Nature's hair mask and hand & foot salve
Human Nature's moisturizing conditioner and aloe & guava facial wash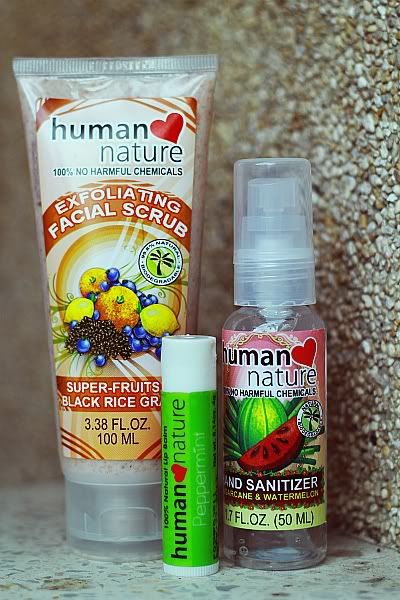 Human Nature's exfoliating facial scrub, peppermint lip balm and watermelon hand sanitizer
L.A. Girl and L.A. Colors
I gave 7 bottles of nail polish to my sister so I have a good excuse to buy more and/or replenish them. My friend,
Jini
, suggested L.A. Colors but I don't know where in Cebu I can buy them. She said it's available in one of the malls in Davao so I checked it out. I just ended up buying two bottles (Php85 each) and an offensively pink lip gloss.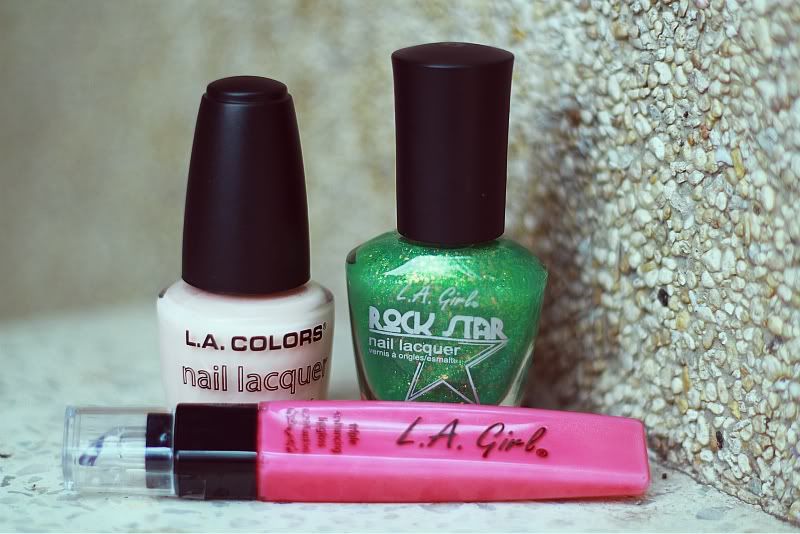 LA Colors nail lacquers (French Nail - Pink and Crowd Surfing) and LA Girl triple enhancing lip gloss
Saizen
Same with LA products, I don't know if Saizen is available here in Cebu. Saizens sells for Php85 each of everything in their store at Abreeza Davao. Jini and I are fans of Japanese cuteness and minimalism (we *died* in Muji) so it was understandable that we spend time ogling at Saizen. I only bought a nail color (again) and an eyeshadow palette though. Must. Resist. From. Hoarding.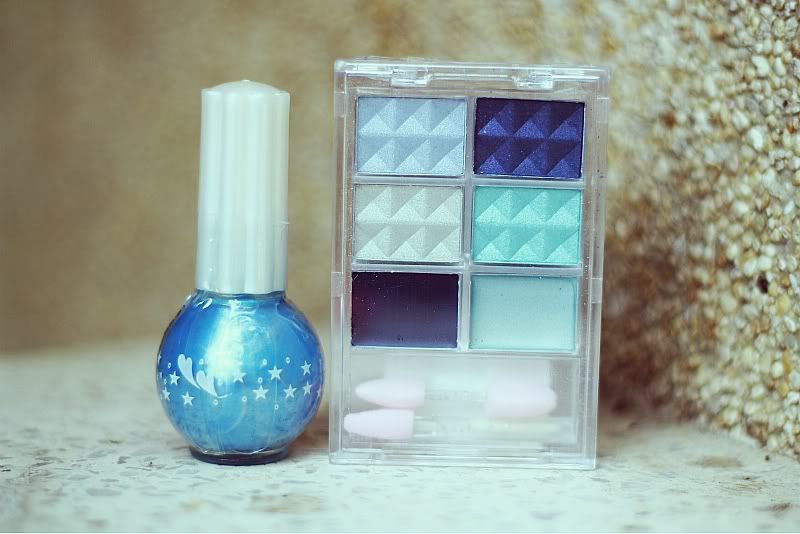 Saizen blue nail color and eyeshadow palette
Secondhand: Book Sale and Thrift Buys
Going on thrift trips are something I enjoy wherever I am.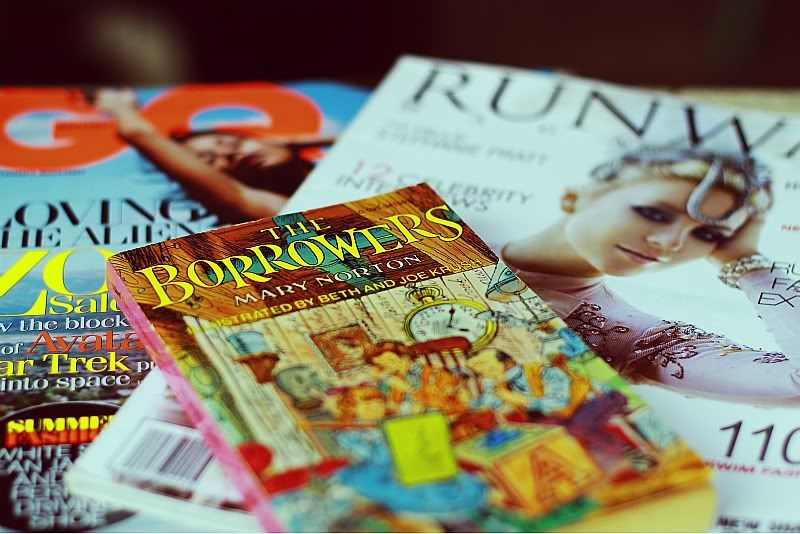 GQ and Runway Mag back issues and The Borrowers by Mary Norton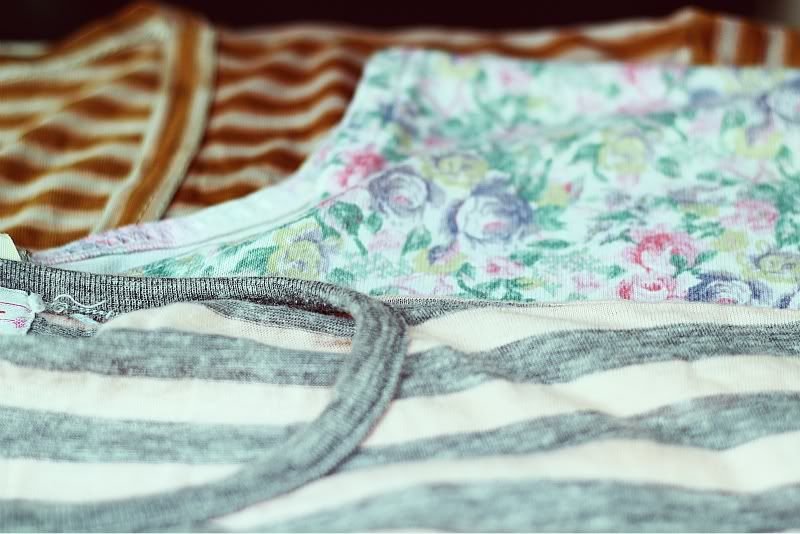 thrifted tops
Custom-made Tote Bag
My friend
Jini
bought a brand-new sewing machine so what would a *good* friend do? I
forced
requested her to make me an apple-picking tote bag. Although I won't be picking apples in an orchard anytime soon, I'd be more than happy to lug it around when I go out.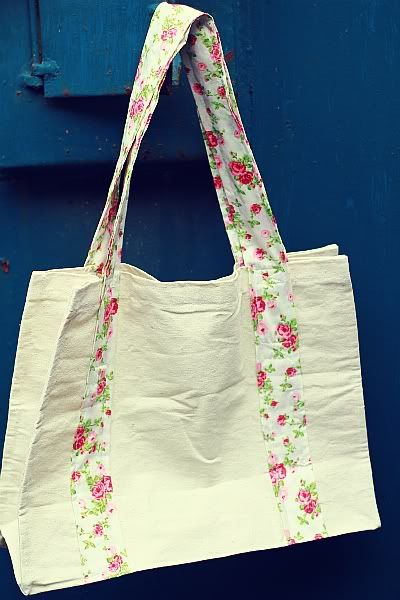 I'm now regretting a bit for not buying a wallet or bag with
batik
prints. Oh well.
I'm glad to be back in Cebu and to work. Okay, that's unlikely of me to say that but that's that!
- Roan