The day we went to Manila Chinatown, it was drizzling.
Someone
was craving for hot noodles and I haven't eaten breakfast yet so the noisy clatter of utensils and pans and the smell of Chinese food making love to your nose are very much welcome.
Lunch was at Kim Hiong Food Garden. My chicken curry was sloppily served and barely tasted of curry.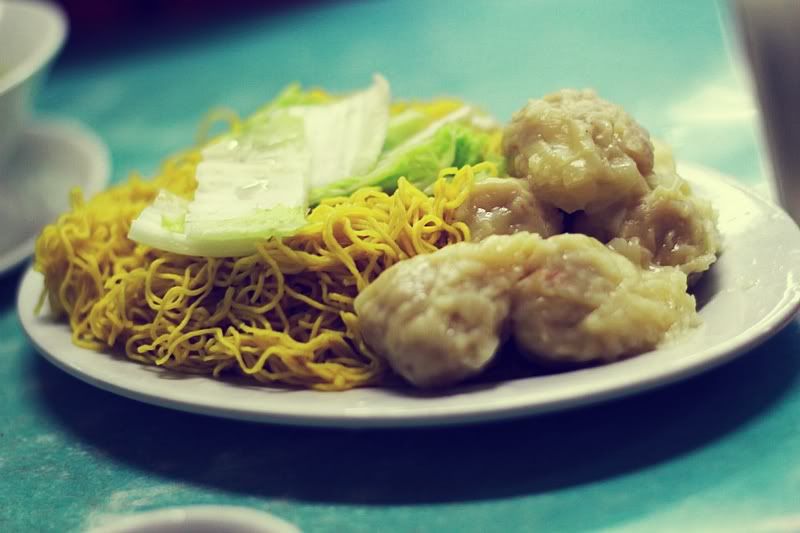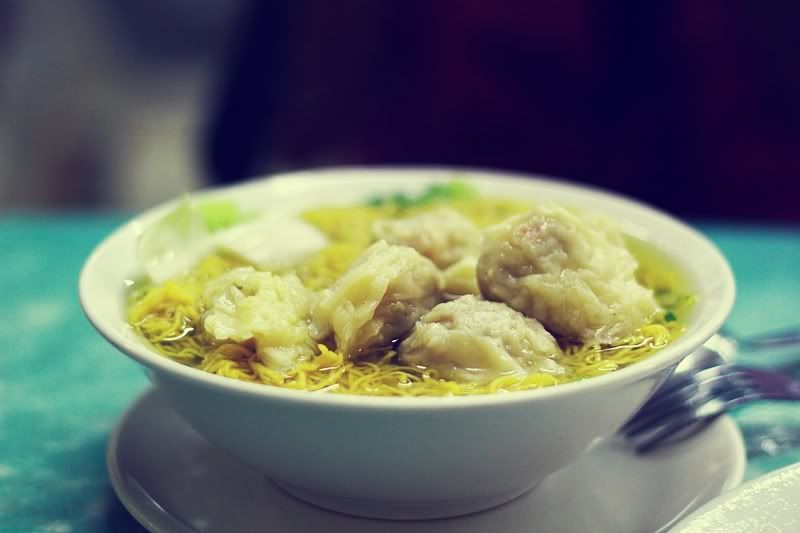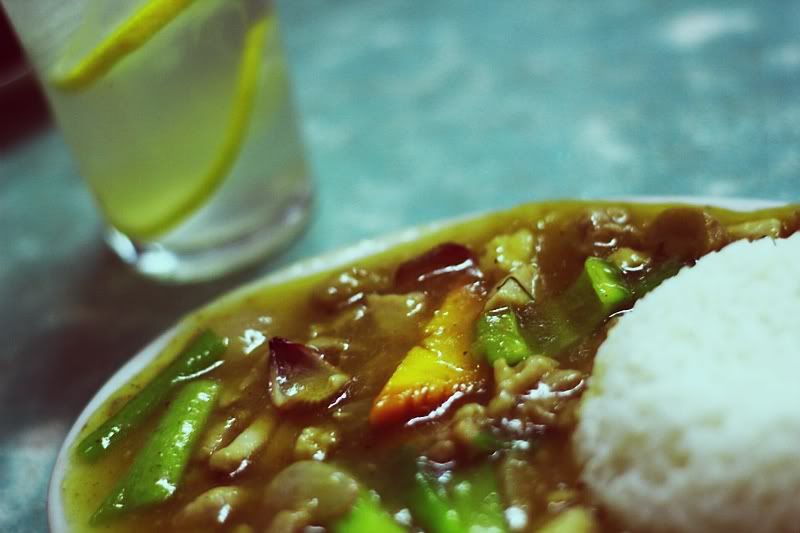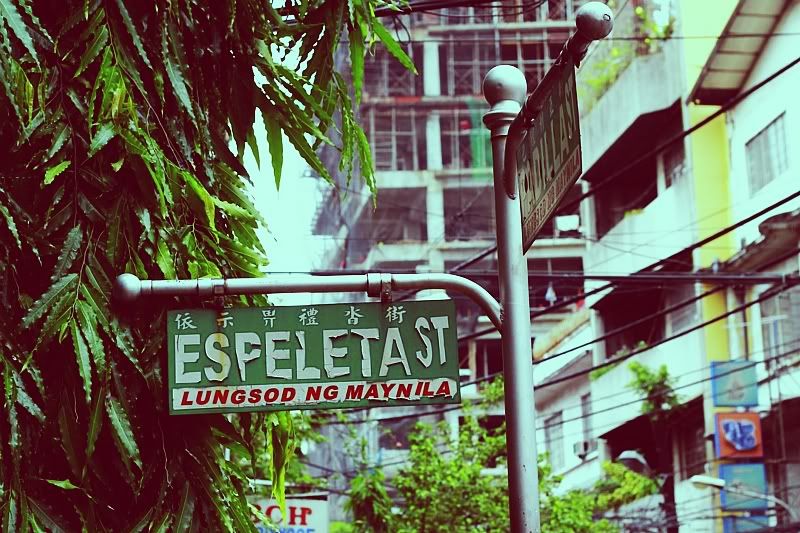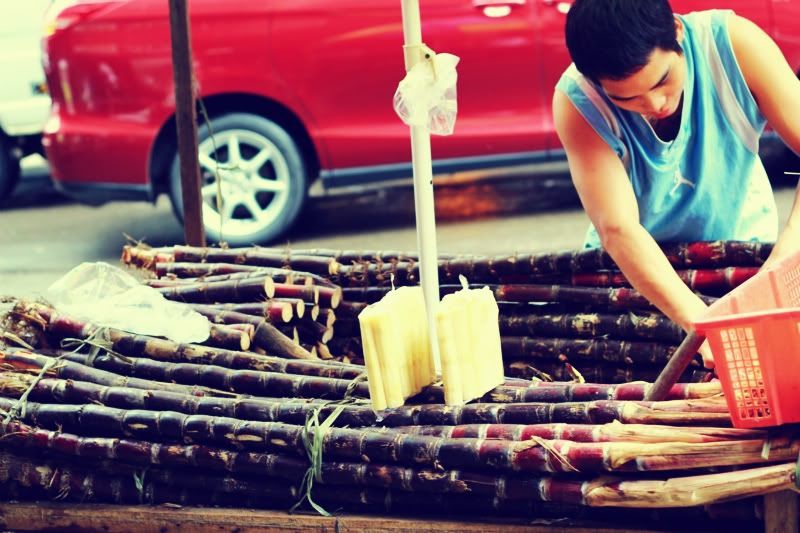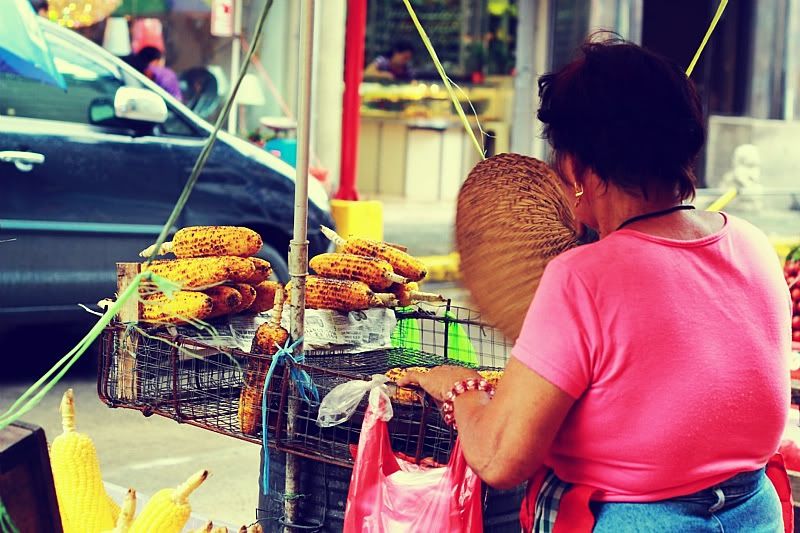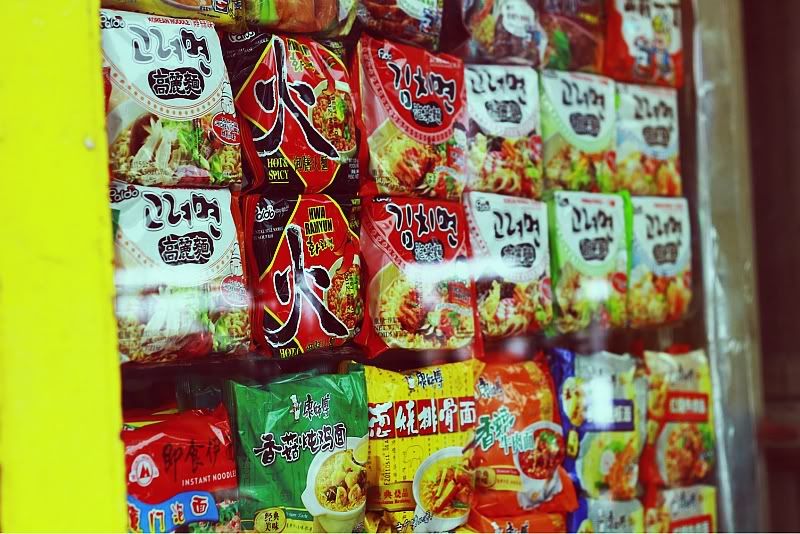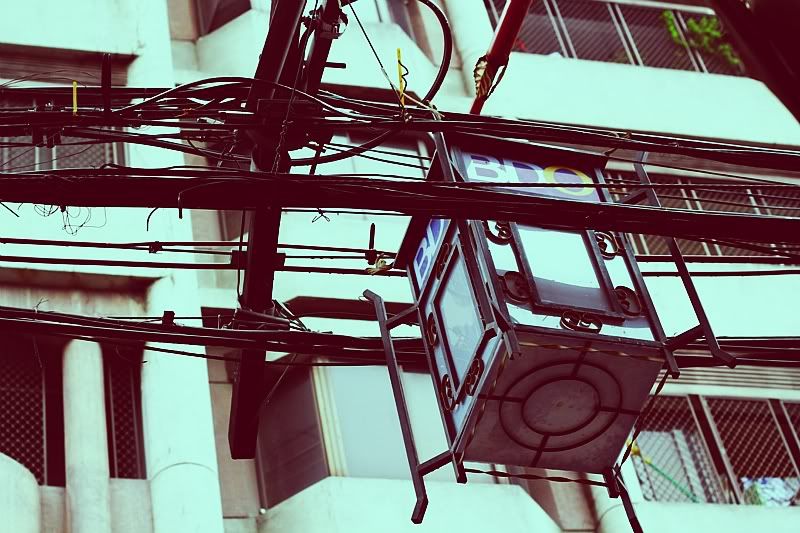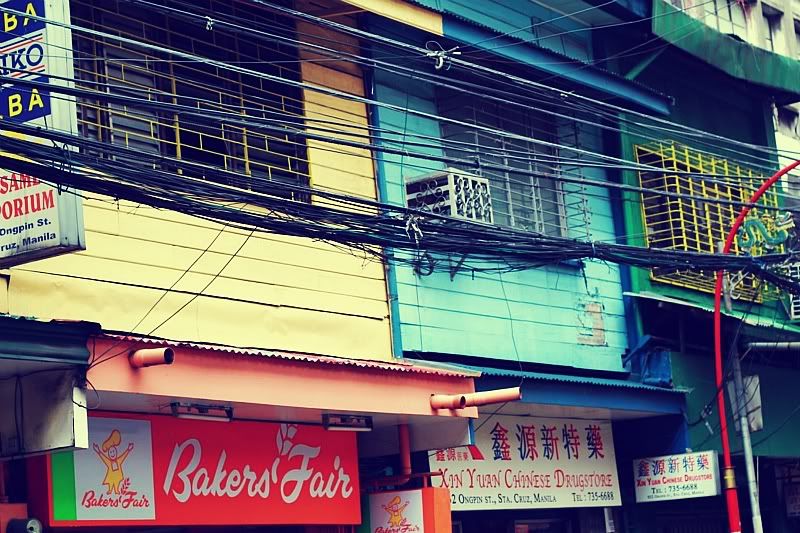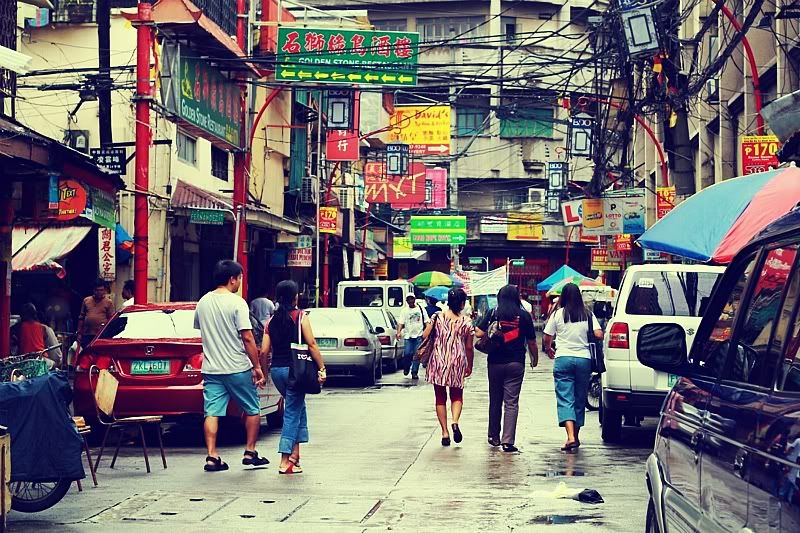 There's so much color at Chinatown. And, looping cable wires. Probably after an hour and a half, we ate again. We weren't even hungry. Hap Chan diners and staff must have wanted us to stop taking photos of food before, during and after food was served and just farking eat. But how can you blame us enthusiastic tourists?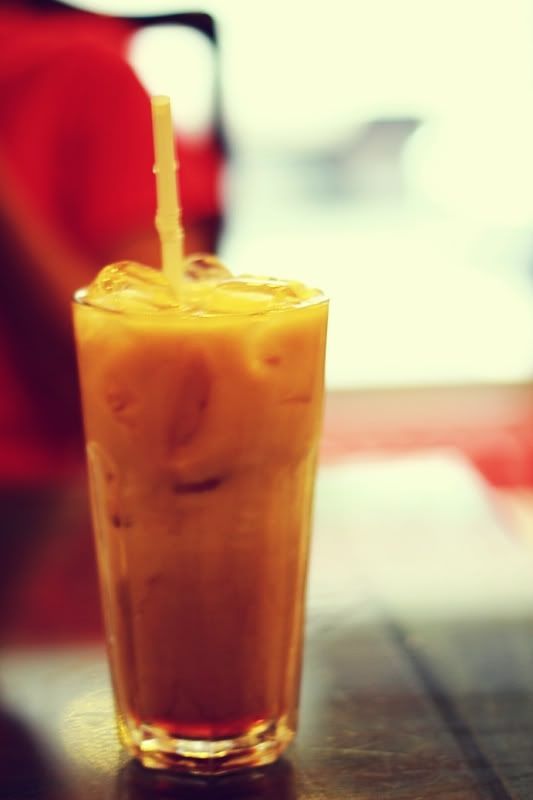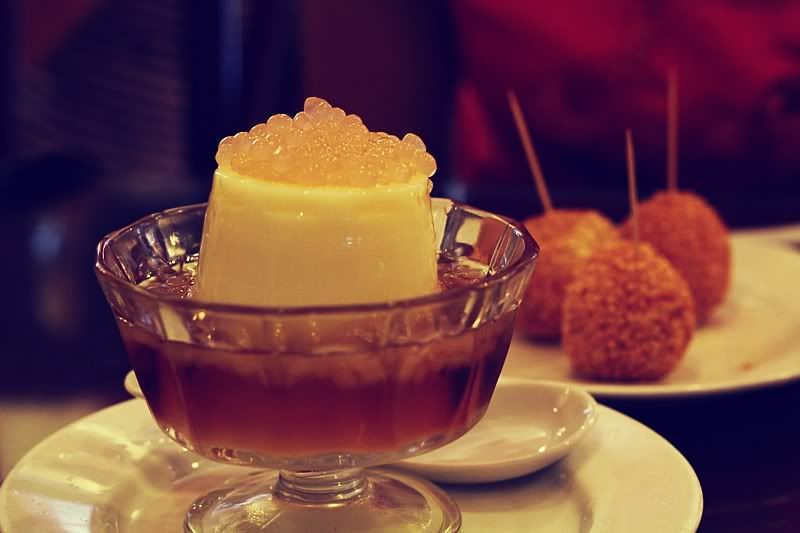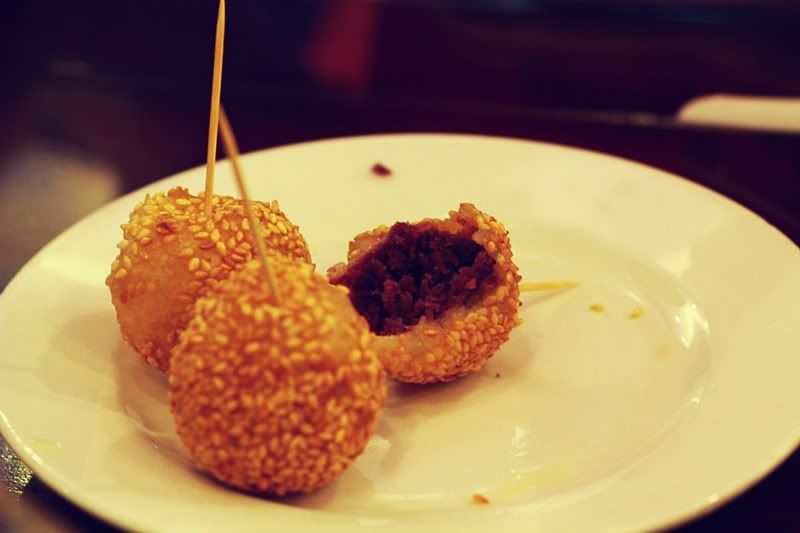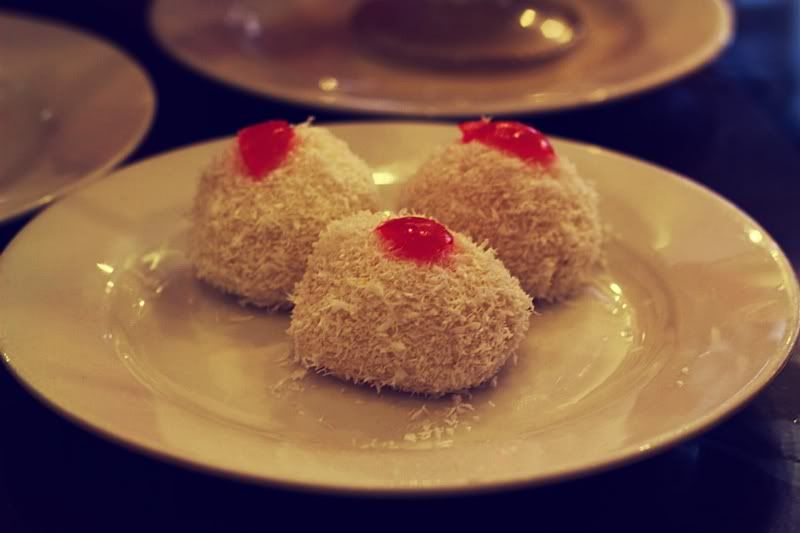 The walk continued. We know we missed some note-worthy, photo-op friendly shops, alleys and buildings but we can always go again soon, yes?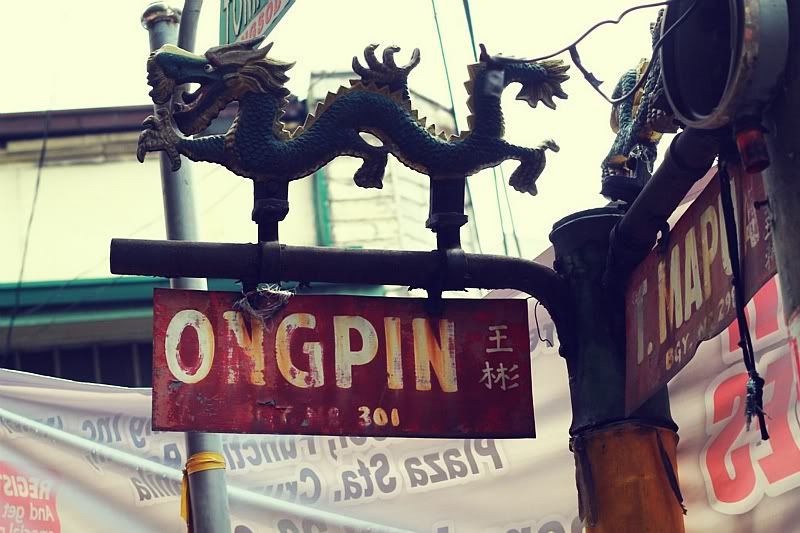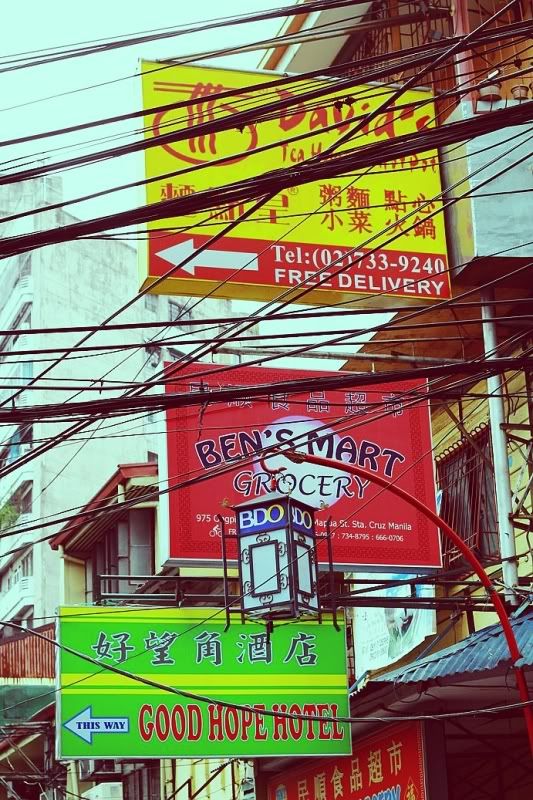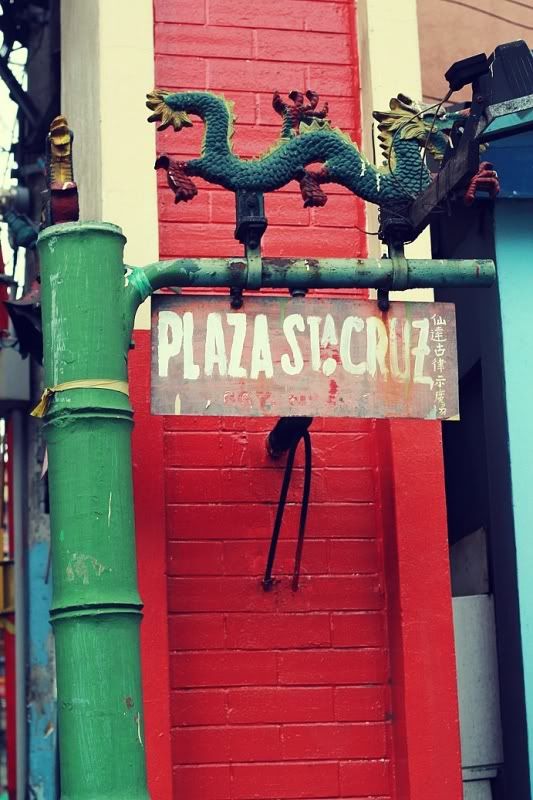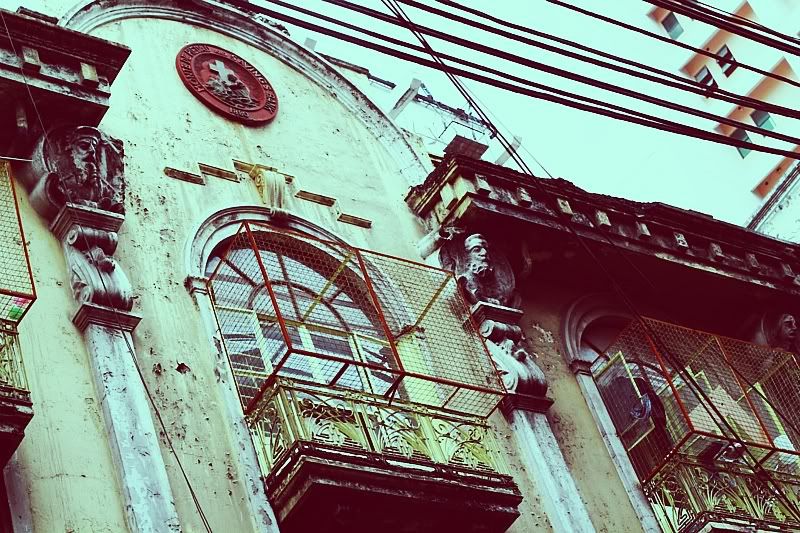 Smog City Stops: