Before I finally painted my nails purple, I had this mango shake color which I only wore for a day. The quality's so bad (it's from the brand Klik, which is super cheap, because I didn't know better) so I had to replace it right away.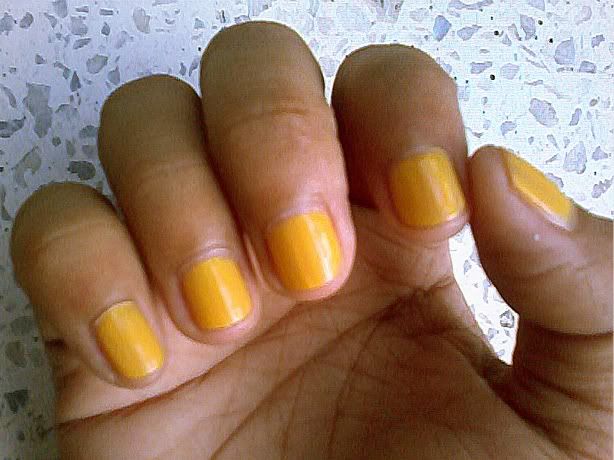 So, I have this now: (Sorry for the poor polish application because I'm a noob like that.)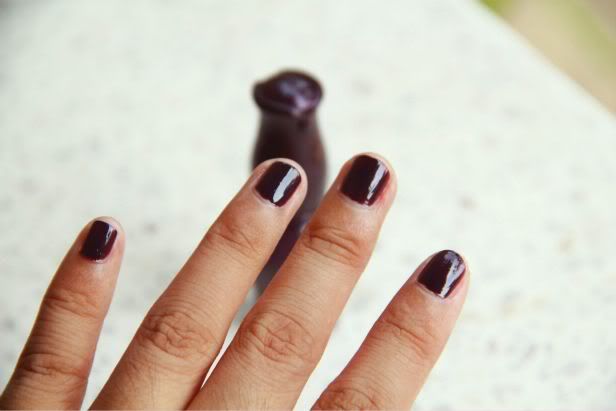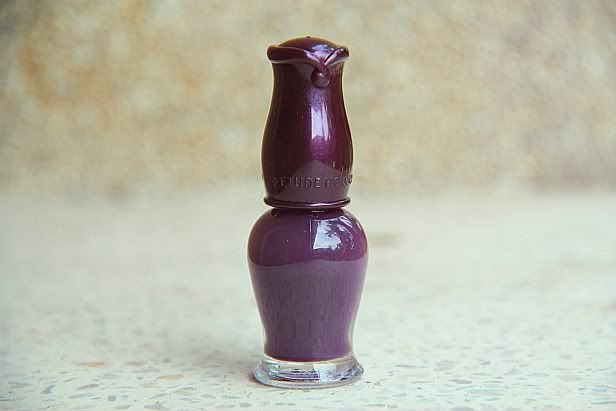 Etude House PP903
I've been ogling Pam Pastor's blog,
Polish Police
, since yesterday. I can't help it.
Deep purple for my birthday,
Roan