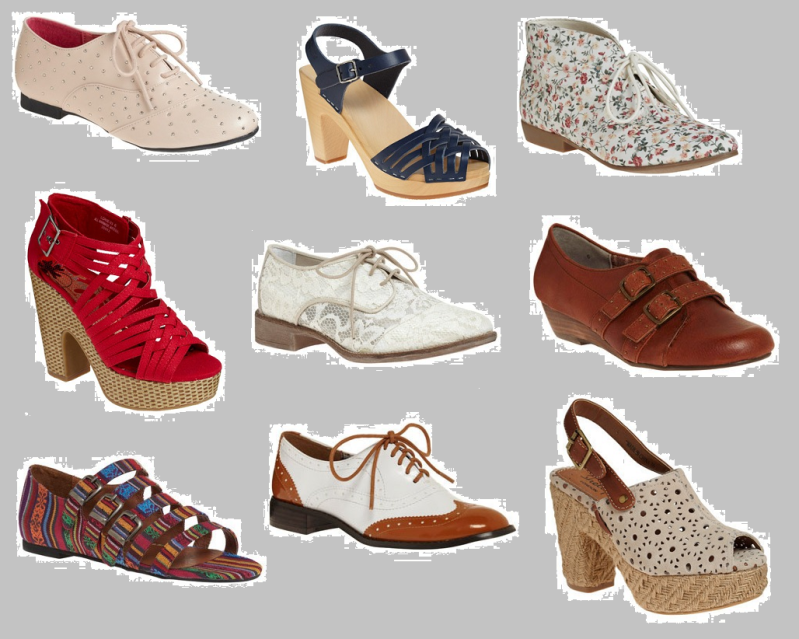 I know I've been away but it's partly intentional. I was sick the entire week 2 weeks ago and when I started getting better, all I wanted to do was just watch TV and read books. Well, that's aside from work. I got uninspired or too busy (whatever) to take photos or when there's an opportunity, the camera isn't with me. I decided to just "ignore" the blog for a while though I still sneak up everyday reading posts of blogs I follow.
And of course, I ogle at shoes from time to time online. These are all from
Modcloth
because I'm too lazy to browse other delightful online shops. The shoes from my
previous shoe fest post
were also from the same site. I will source from other sites next time when I don't get lazy again.
These days I just want to relax and be comfortable which kind of reflect the shoes I fancy about here.
I hope to be back real soon.
Hello goodbye,
Roan