We all do!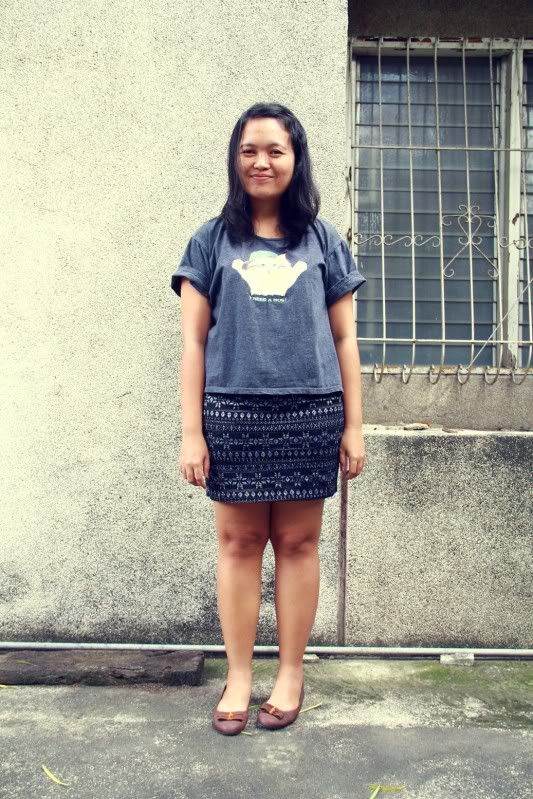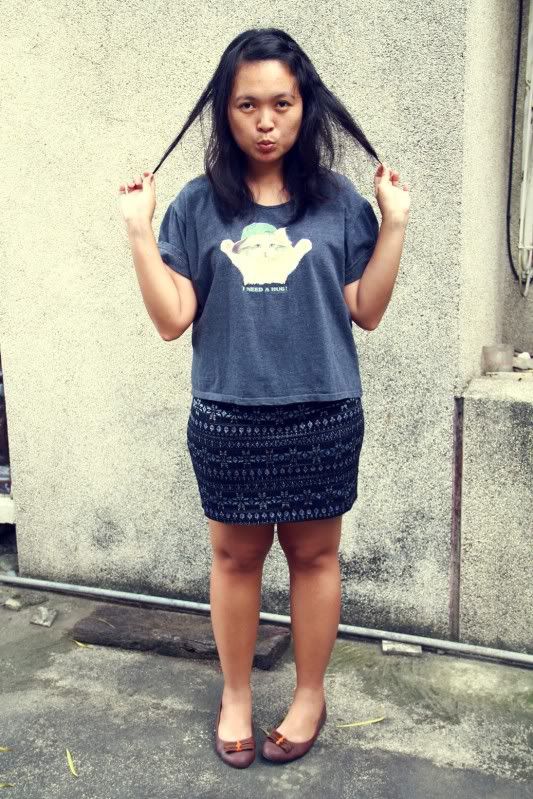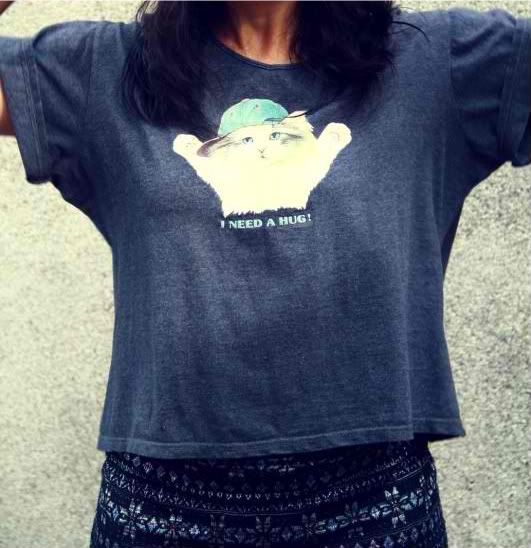 thrifted shirt, Forever 21 skirt, Primadonna flats
Fact: I don't like cats. I'm not nice to them and they only stare at me. But my late mother adored them. We have 3 adopted
stray cats at home because of her. When she passed away last year, I felt I have to change my attitude towards felines. I currently have two cat shirts. And, maybe I'll just stick to cats on my shirts.
Hug and you shall be hugged back,
Roan