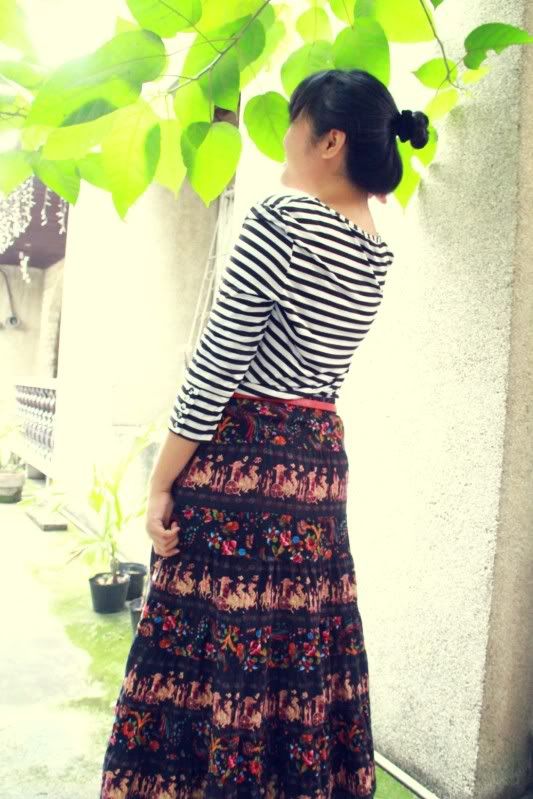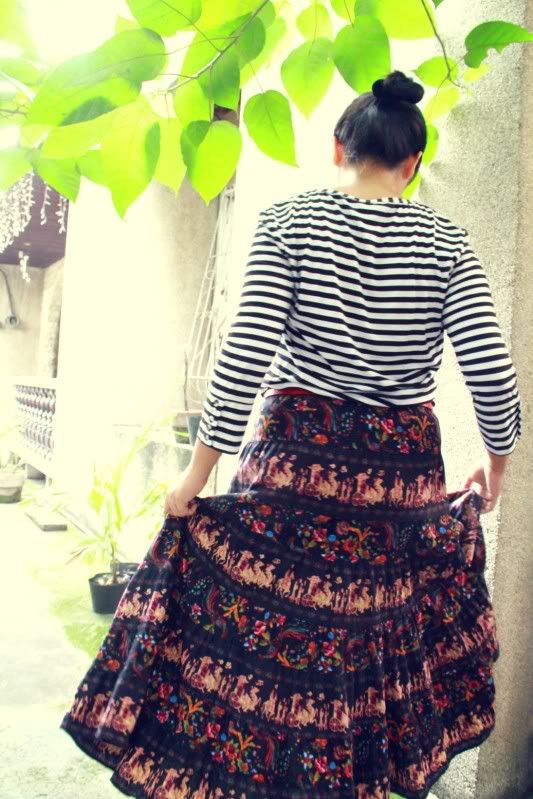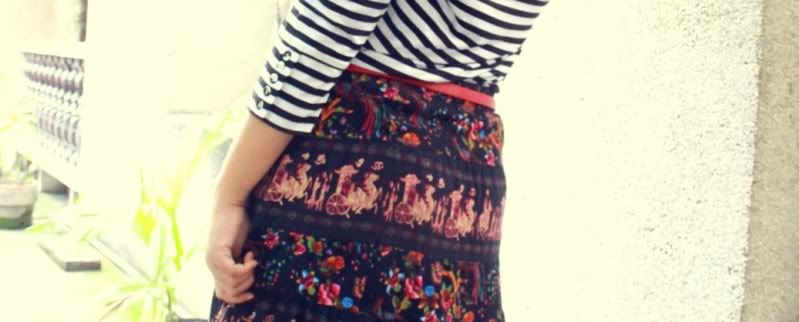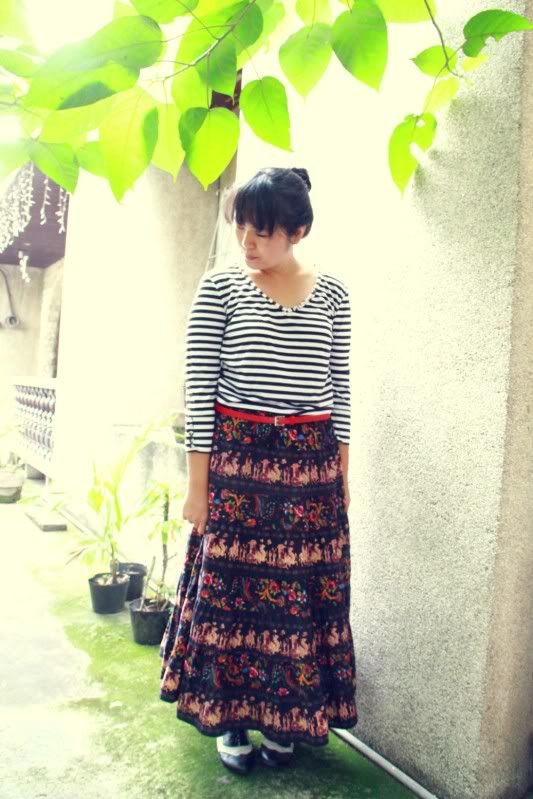 thrifted top and skirt, Parisian shoes
01 - I think it's only the 3rd time I've worn this chariot and floral printed skirt. The 1st time I wore it as a tube dress and the next with Chucks. The 4th time I might wear it as a poncho haha.
02 - A dear friend is having issues with matters of the heart. When everything should be special and celebrated, she's not getting the "proper" support she needs. I hate that some people are making a fun out of her situation... she isn't as prepared as she thought she is, she's confused and holding back an emotion that should have been shown. She's never been in this situation before and things could've been better. It should be better. It will.
03 - Newsflashes I am currently giddy about: I was taking an internet break from reading American Gods when I read somewhere (probably a tweet from Neil Gaiman himself?) that it will be adapted into a movie. Yayness! And theeeen, my friends tweeted that
Incubus will be in Manila this July
! OMGFGHJFOMGFHDKGJKFHOMG!!! I watched their concert (bought tickets at the last minute, as in from the venue's ticket counter already) 3 years ago and it was soooooo much fun! It was my first ever major live concert so it became my barometer of concert fun-ness. I enjoyed Rihanna's too but I hate open grounds. I really, lilly hope this'll push through. It'll be a birthday gift to self!