Ed and I were on our way to the grocery around 1pm today when we looked up and realized the sky is so blue and has nice clumps of white, fluffy clouds. There was one formation that made me wonder if it's a spider or a rib.
I was a bit talkative that time because I really liked the book I just finished reading that morning, F. Sionil Jose's
Gagamba
(The Spider Man). When I fall in love with something, I seem to talk about it endlessly. I am never talkative that's why I am always aware when I'm being not myself when I do that.
Me:
I already finished
Gagamba
! You should read it, too! (translation: Stop reading frickin' Bob Ong and read F. Sionil Jose.)
Ed:
No way.
Me:
Why did I start reading him just now?
Ed:
You like to imagine that's why you like him.
Me:
You don't even have to imagine because he describes so well! His descriptions are simple and spot on! You could feel that his characters are based on an actual person. He's awesome.
Ed:
Bob Ong's more awesome.
Hopeless. But well, he's sort of kidding me anyway.
We had lunch at Metro Ayala's food court. They were the only open department store today, I think. We shared tables because there were a lot of last minute shoppers, too. We shared it with a young couple with a baby and a mother and son.
Ed:
You know what's the story in this table? There were lovers then they got married and had a baby boy. Then as years passed, there were misunderstandings so the husband walked out from all of it so the wife was left with his son. She's feeding him now.
Me:
Great. I wouldn't speak English to my child and then feed him
puso
(steamed rice wrapped in coconut leaves). Maybe when he's grown-up or something, he could...
Ed:
Why? There's nothing wrong with it! If I have a son now I'd tell him "Stop playing around and eat this fcuking
puso
!"
I later on realized what an elitist remark it was and might be forever sorry if I utter it again. So I will eat
puso
this weekend and leave you with gorgeous colors of sunset.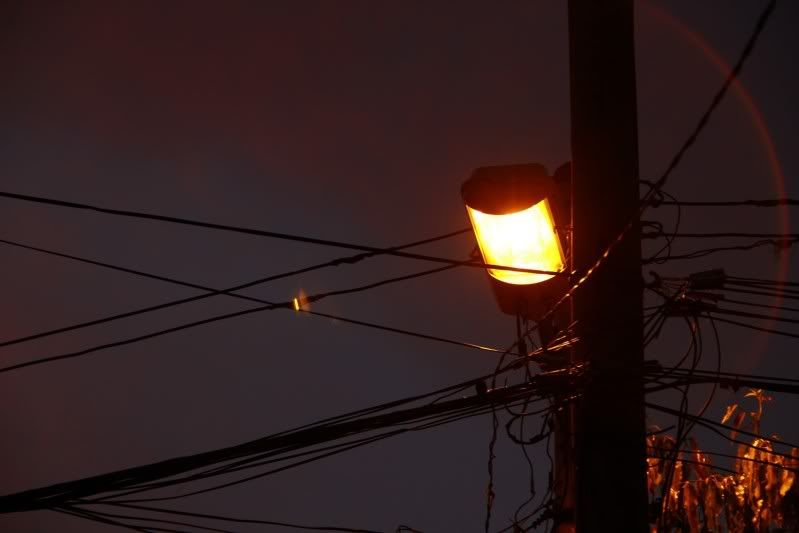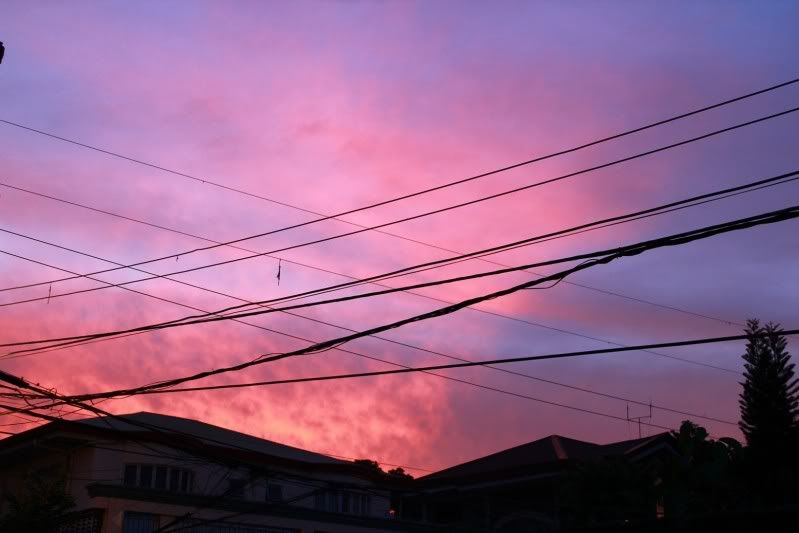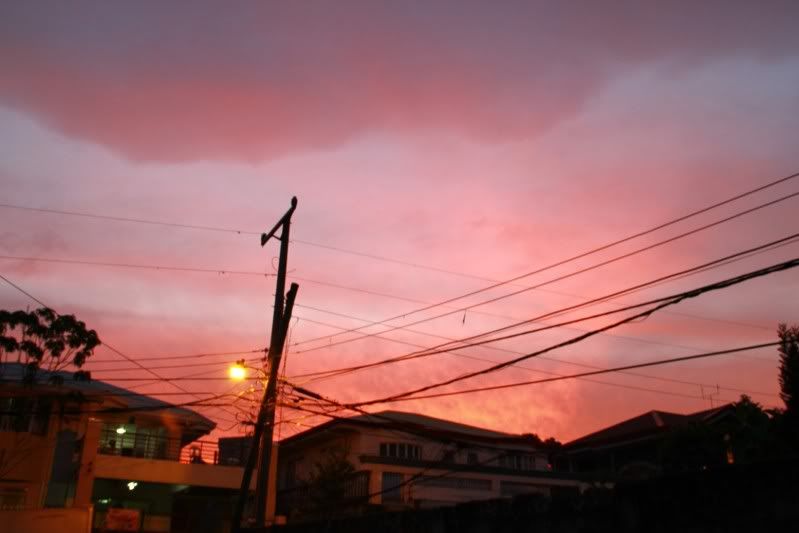 Tales and sunsets,
Roan