Here are some Part I photos I grabbed from
Asfer
:
(
I don't have my own photos for Part II because my camera wouldn't turn on anymore so photos are grabbed from Facebook, thus the poor resolution
)
So Part II is the latter half of Sunday. First stop was Lazi Church and a convent across the street from the church. When we got there, the church was still closed but a nice old lady approached us and said "
I'll open it for you
."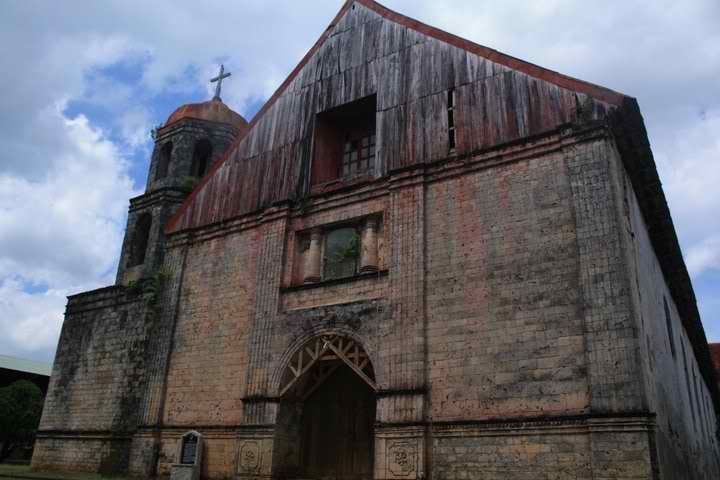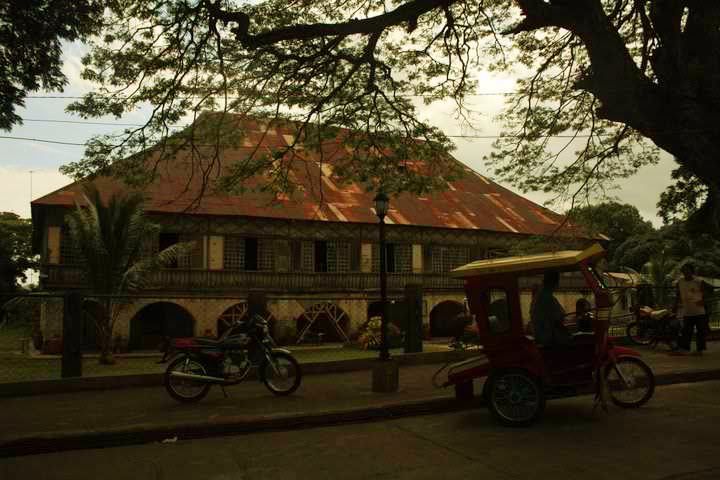 The church is well-kept especially the lawn. It is lined with cypress(?) trees and neatly carpeted with grass.
Next was Cambugahay Falls. It has 135 steps - going down is of course is easy but on our way up, I nearly fainted, hahaha.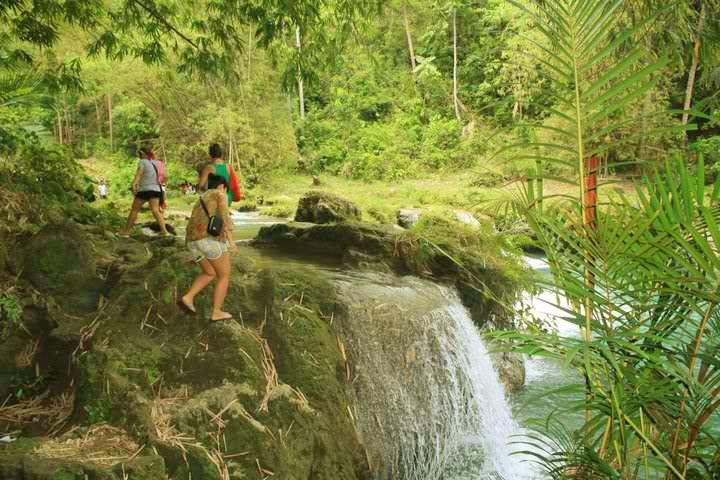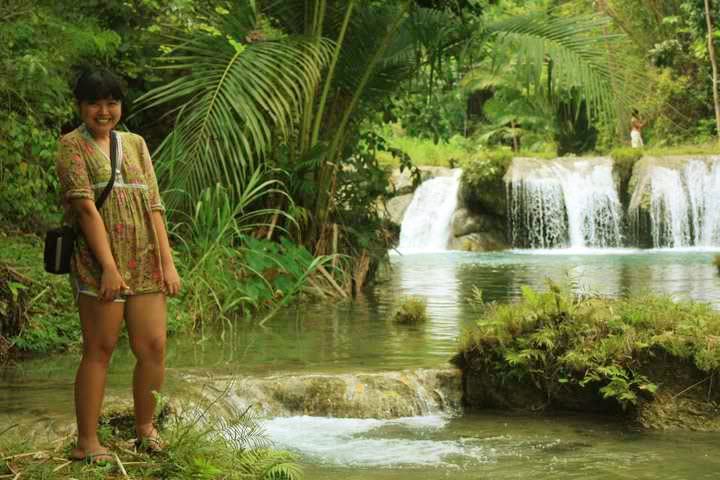 We stopped briefly at the infamous Oldest Balete Tree but didn't go near because there were kids playing at its foot. Or probably we were just scared. We didn't take photos.
We also stopped by Capilay Spring Park where the made a pool for spring water.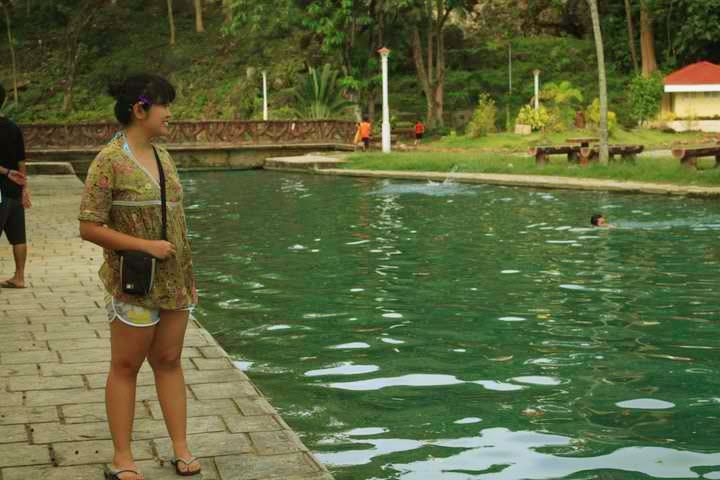 Put a flower on my ear to cheep me up because I was so frustrated with my camera
Last stop was JJ's backpackers' resort for sunset and dinner.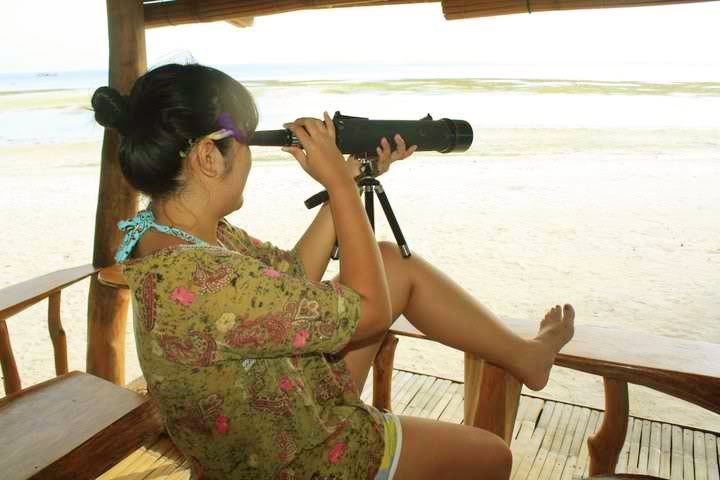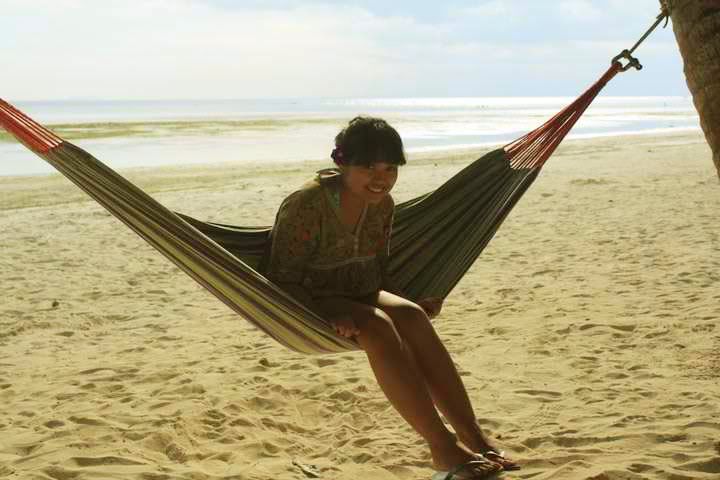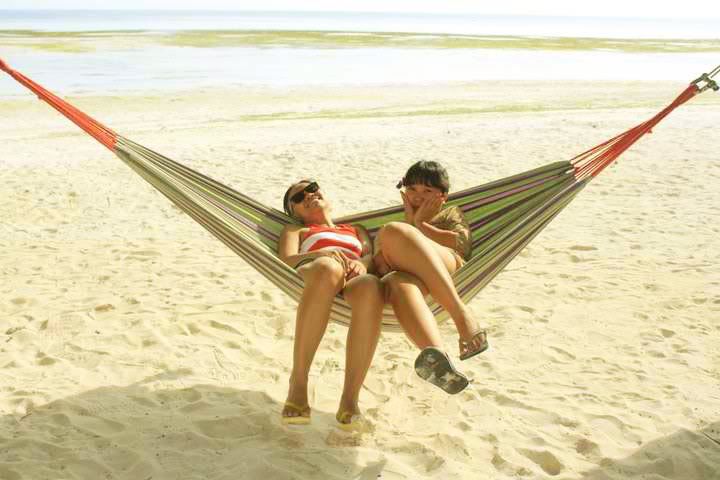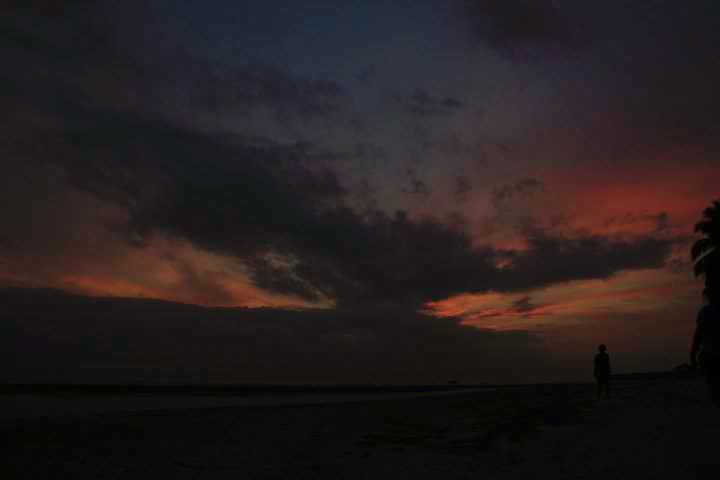 On our way back to our resort, we initially requested kuya driver to stop by the infamous Oldest Balete Tree because at night, it will be swarmed with fireflies, which would be a pretty sight. Or if not complete halt, at least drive by slowly. But we got scared (take note we were driving on a pitch dark road and the wind was chilly) so kuya only told us we'd already passed the site seconds after we did. He was driving fast and we didn't look back. Actually you'll get scared when you imagine creepy, scary things at Siquijor which you can't help because of its reputation, what the locals tell you and its dark roads.
At 5:00am on Monday, we were already at Larena Port for our trip back to the city.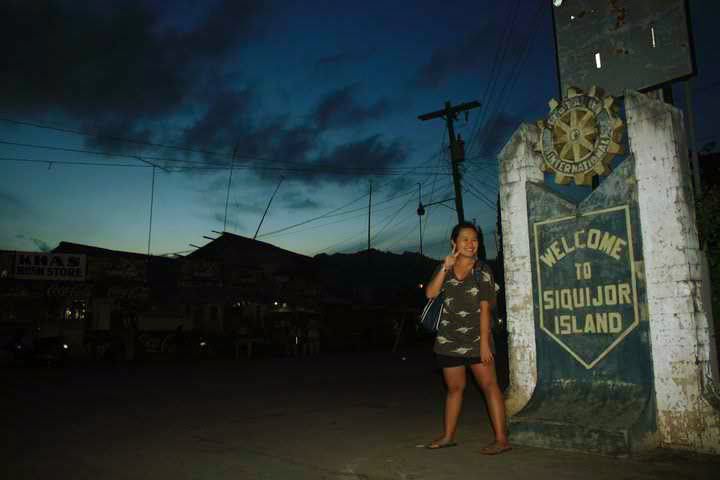 Turista lang, teh.
Siquijor Island doesn't have much tourists as other destinations, which I like. It is a quaint, unspoiled, clean, simple, friendly little island. Don't mind the creepy stories, or if you do, you'd soon forget them because the place is a paradise.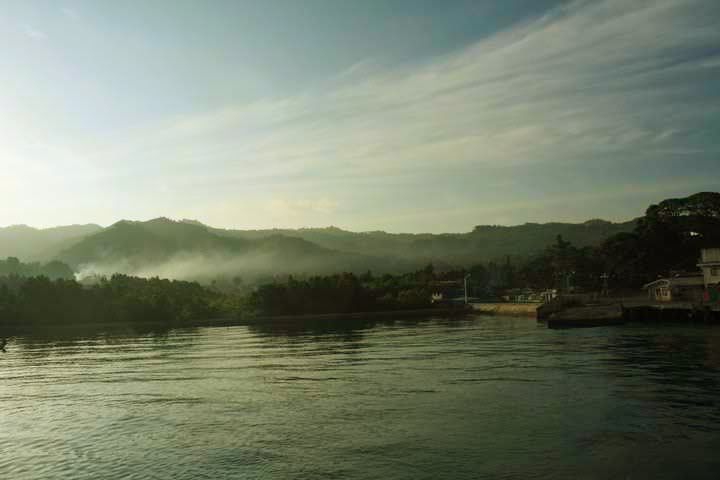 Thank you, mystical Siquijor.
Wanderlust oh wanderlust,
Roan