This is yet another date to remember.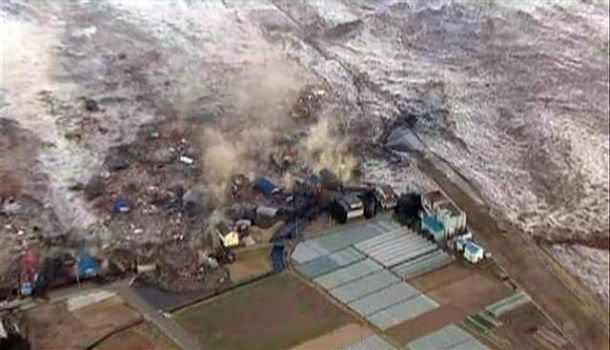 I was online researching for an article when Cecile van Straten of
Chuvaness
tweeted
about an earthquake that had just hit northern Japan. I immediately turned on the TV and tuned in to CNN. It was horrifying. I couldn't believe it. Big waves then lava-like rush of water going inland destroying buildings, cattle and farmlands, collecting debris after debris along the way. Sendai was engulfed in water and we bet our asses there were people there.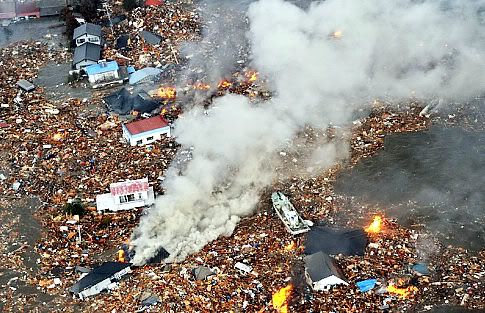 I couldn't help but get emotional what I was seeing live. What if I tell you that just the night before I dreamed of what you could imagine as an end of the world scenario? I've been dreaming (more like
nightmare-ing
) of tsunamis or gigantic tidal waves for a very long time now. Then the night of March 10, I dreamed of a strong hurricane, blowing off roofs and all. When it calmed down for a while, I saw people congregating with some missionaries. When I saw them I was terrified! Is the world going to end? It was a terrifying thought but you couldn't help it when you see grave and defeated expressions from those people!
Anyway, so in the dream I must have slept and when I woke up, the world was submerged in water! I could only see our neighbor's roof! And apparently I'd slept on the roof that's why I could see from above. I could see badjaos and their houses, they seem to be fine but flustered (I don't why they were there but dreams can be weird that way...). There was clear blue water and sun is bright but there was nothing to be happy about. Then I felt a surge of pain on my back. I was apparently hit by an edge of a tin roof! I swam towards this person who was the only living human I could see aside from the small group of badjaos. He/she asked where my family was, I didn't answer. I couldn't. They were nowhere in sight!
Dream over.
So when I was watching CNN's live streaming, it was like watching my own dreams projected and coming to life on TV. It's so horrible I cried.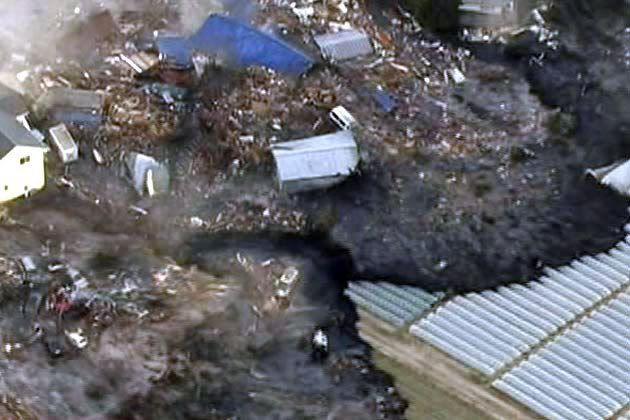 But I couldn't be more devastated than the people who were actually affected or who have families over there. Humanity is tested again and we sure will rise above all these one more time.
*Photos from Google Images