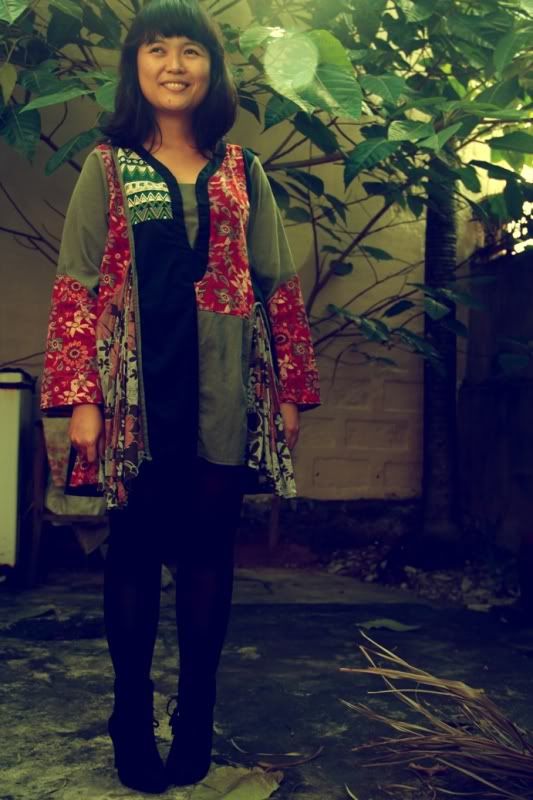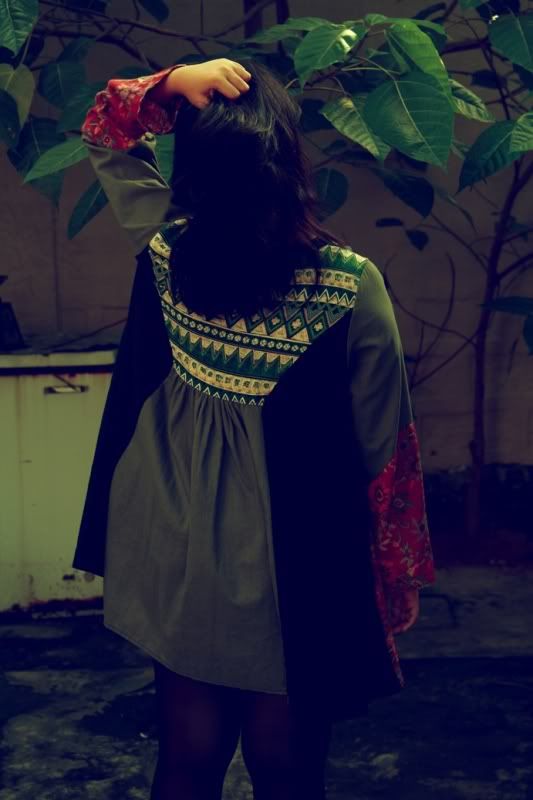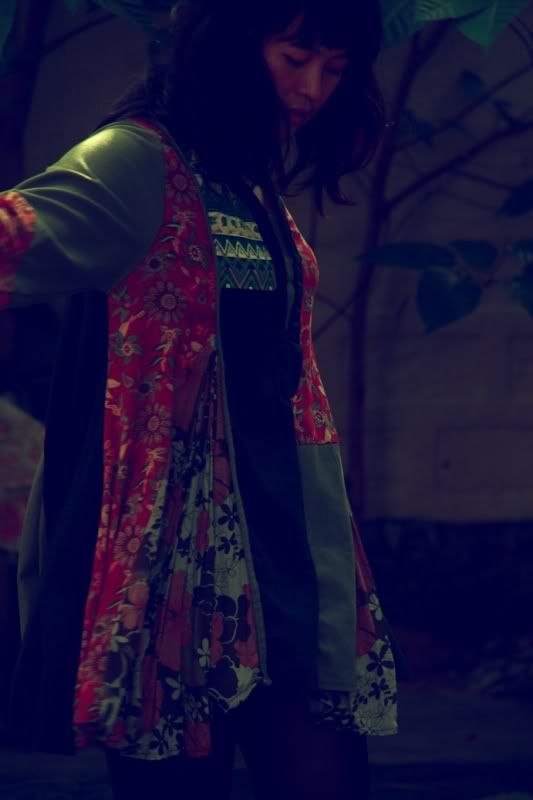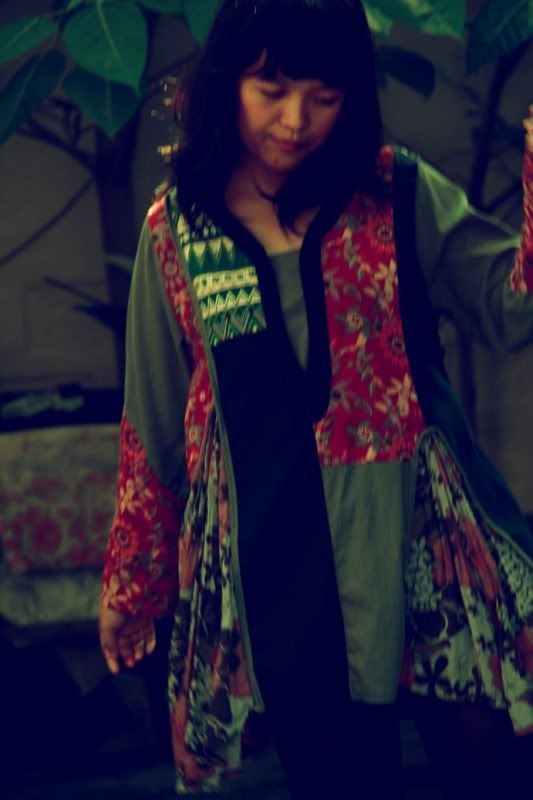 Thrifted dress; Parisian boots
I am currently in laundry frenzy because I want to vacant one of our spare rooms from all my clutter so I could transform it as a 'work room'. I've accumulated so much clothes and things in there, it makes me claustrophobic. I do my own laundry because I know my clothes and I find the chore therapeutic. I don't trust laundry cleaners that much in terms of thoroughness really.
We're cleaning up the spare connecting room at the back of the house this weekend because Ed and Macky wants to turn it to a studio. I'm planning of sneaking in some of my clothes in there, I just need a dress rack. And since I'm practically penniless at the moment, probably we'll just do some DIY.
The dress (or is it a tunic?). This is one of hundreds of reasons we fall in love with thrifting.