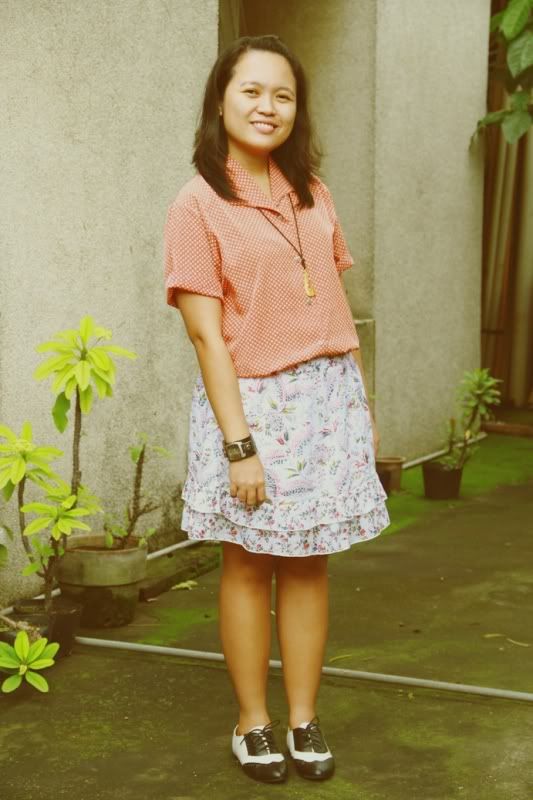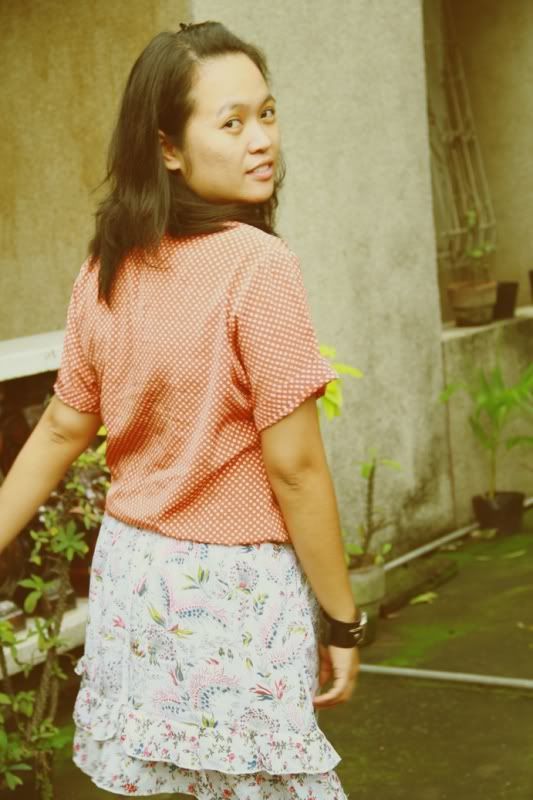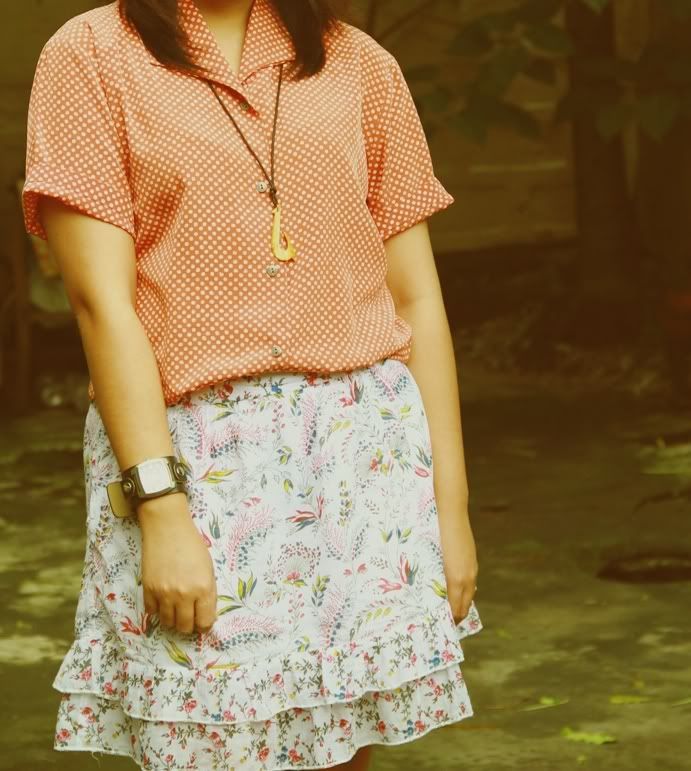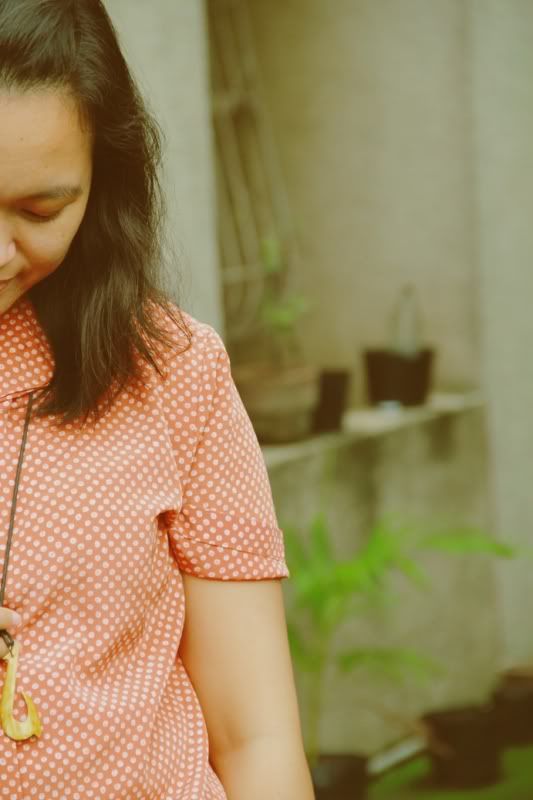 Blouse - thrifted; Skirt - Promod; Shoes - Parisian; Necklace - Mental
I can't wait for February 12 to finally come. My friends and I will be having a trip which we planned on having since last year. Personally I wanted to watch Taylor Swift and her crazy curls and maybe sing along to Love Story, too. My stars aren't aligned to satisfy my fangirling though so we'll end up somewhere else which isn't less exciting, by the way.
This trip will mark an end and beginning of something to me. It would be like a celebration of finally being free and embarking on an unknown, exciting journey. I don't know, I just can't wait.