With roughly 3 hours of sleep, we headed out at the wee hour of the morning of Sunday to catch a bus going to Pampanga for the 16th International Hot Air Balloon Festival. We were already running late (balloon lift-offs starts at 5:30AM) so I half-expected we'd be left with no balloons left to marvel at when we arrive. While we were already near at the NCLEX toll gate, we could already see them lifting off. My heart sank.
When we arrived, we were greeted by this: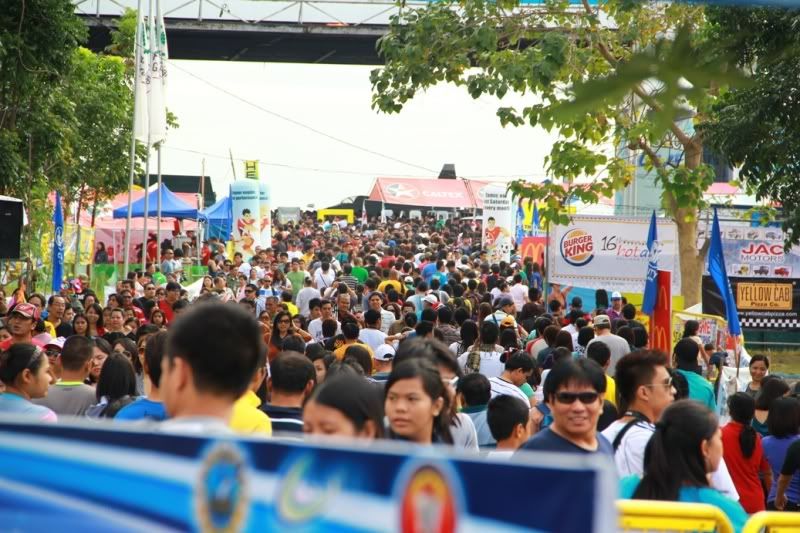 I got exhausted just by the sight of the crowd but the wind was breezy and cold so I was more patient.
The remaining hot air balloons left on the field were uninteresting but well, better than nothing!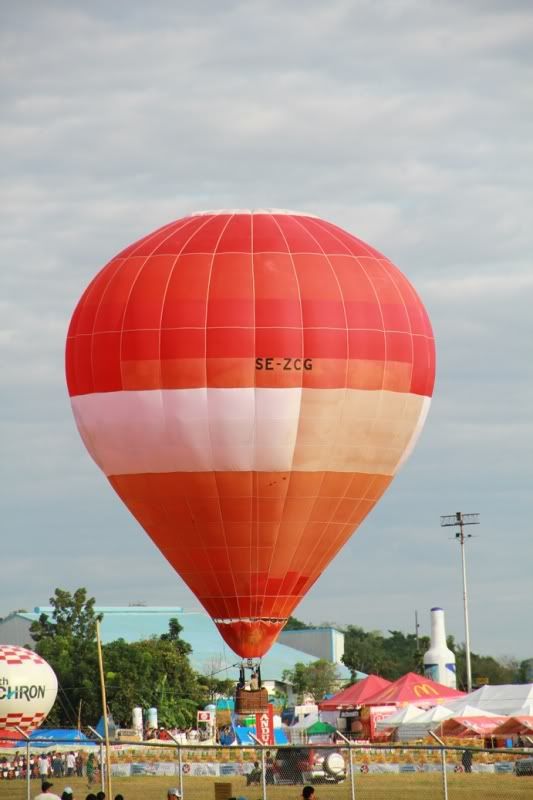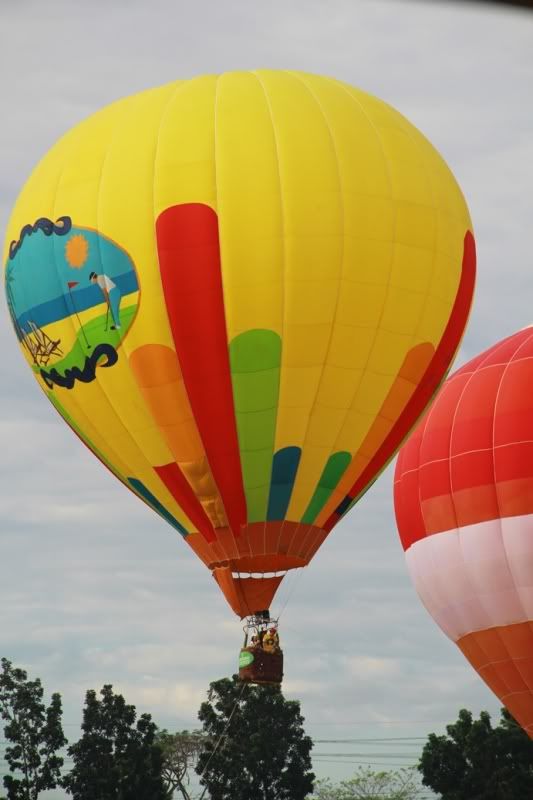 Wonder Boys on the loose...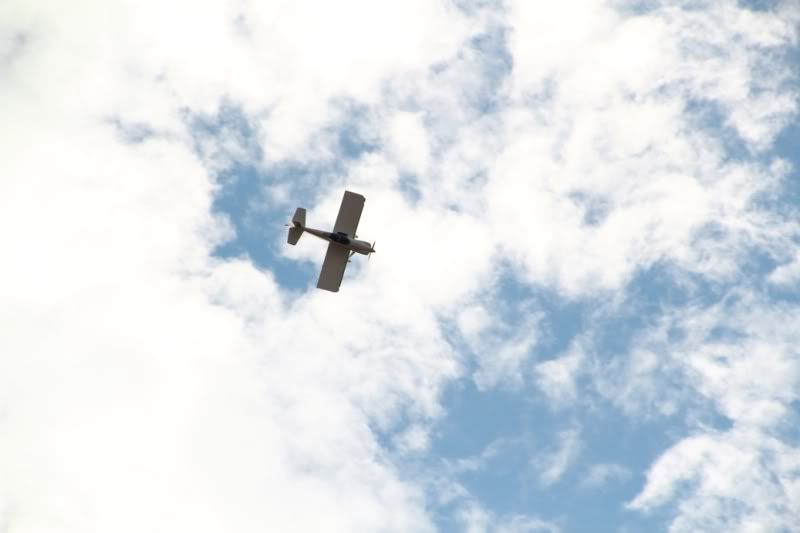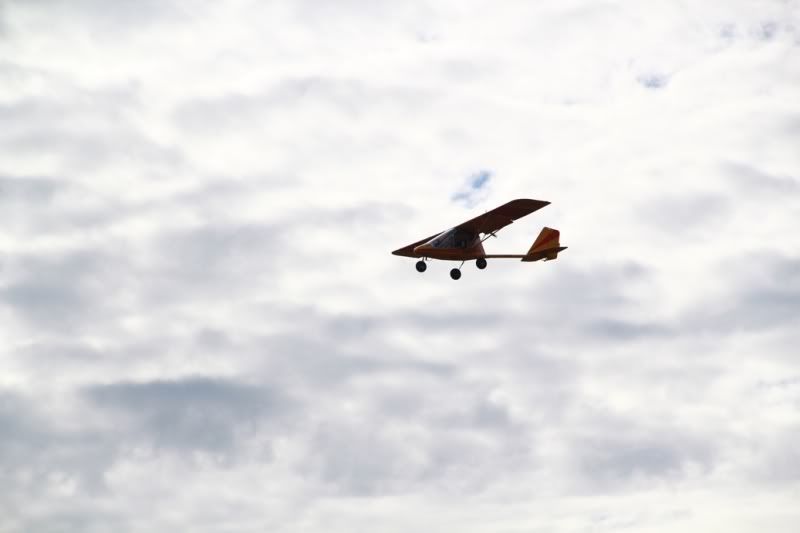 It got very hot around 9-10am. We wanted to ride a balloon but there was a long queue and no shade. We were pretty much bummed out because we didn't catch all the pretty balloons so we weren't in the mood to be cheery. Way before noon, we decided to ditch the event and just go to SM Clark for lunch. We didn't have our own vehicle with us so we had to walk all the way to wherever it was we could get a pedicab to SM. You bet this got me into a sour mood but I made an effort not to fuss about it and just suck it up.
The Clark area is a flat country, which is expected from a former air base. Given that, there not much trees to shade us while we "trekked". We walked through dried grasses and twigs, dusty side roads, and even lahar-like sand. I even joked that Jim is very good a tour guide he side-tripped us to Mt. Pinatubo.
When we were about to ride a pedicab, we saw this... Too bad we didn't see them in their formation (we were busy joking and laughing about our "luck")!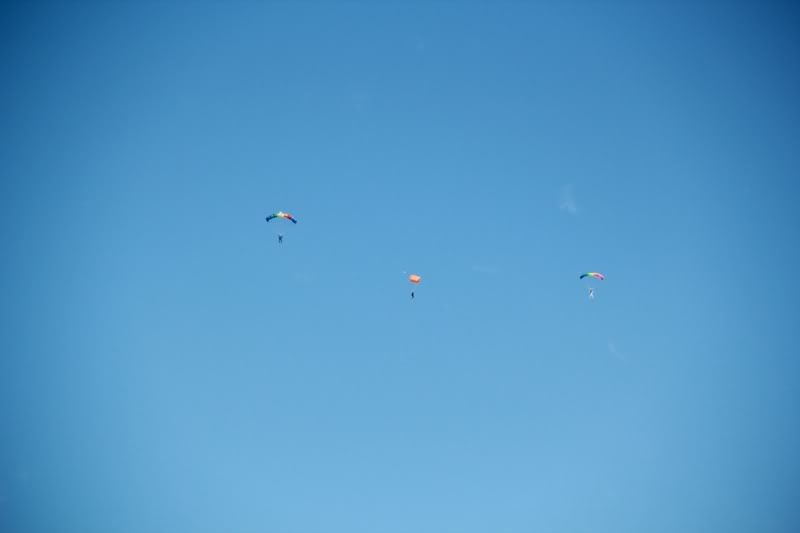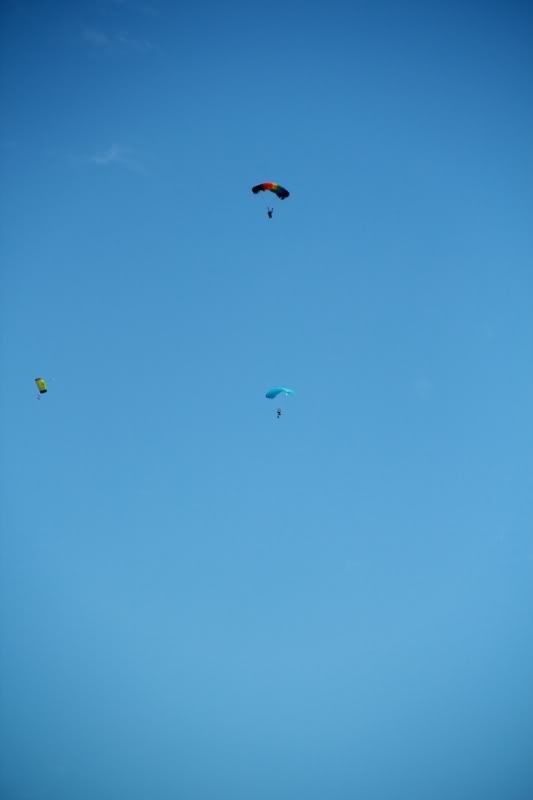 We headed back to the city right after our lunch at SM Clark to haul our dead-tired asses from EGI Taft Tower to St. Illian's Inn in Makati. Checking in was a breeze and the small hotel's staff were courteous. We had dinner at Good Earth Greenbelt to cap the day.