This is what I wore on the last day of 2010 + first day of 2011. I've never worn polka dots to welcome New Year until that day; I thought wearing the traditional polka-on-New-Year was tacky. However, I entertained the idea of breaking
my
tradition of not wearing the dots for the fun of it. I arrived at the office around 11:00pm on December 31st and ended the day at 1:00pm on January 1st, so this outfit is sort of my year-ender and year-starter.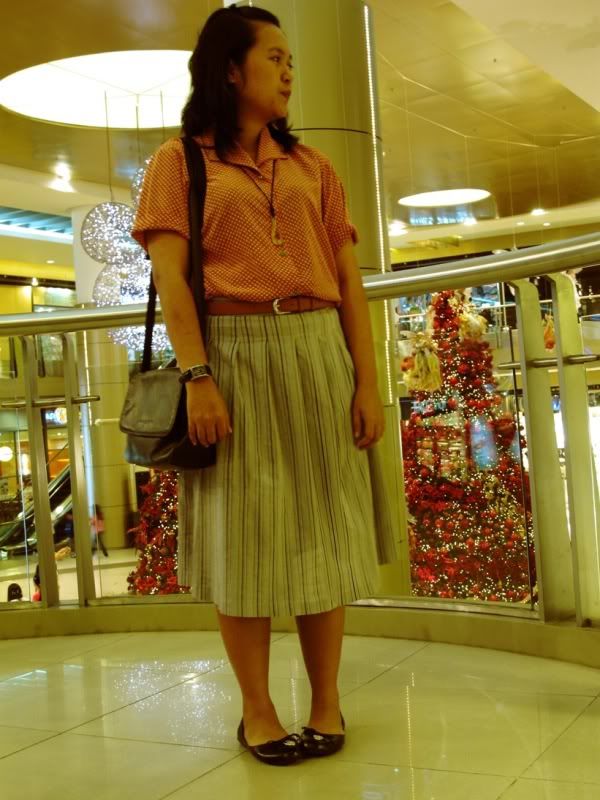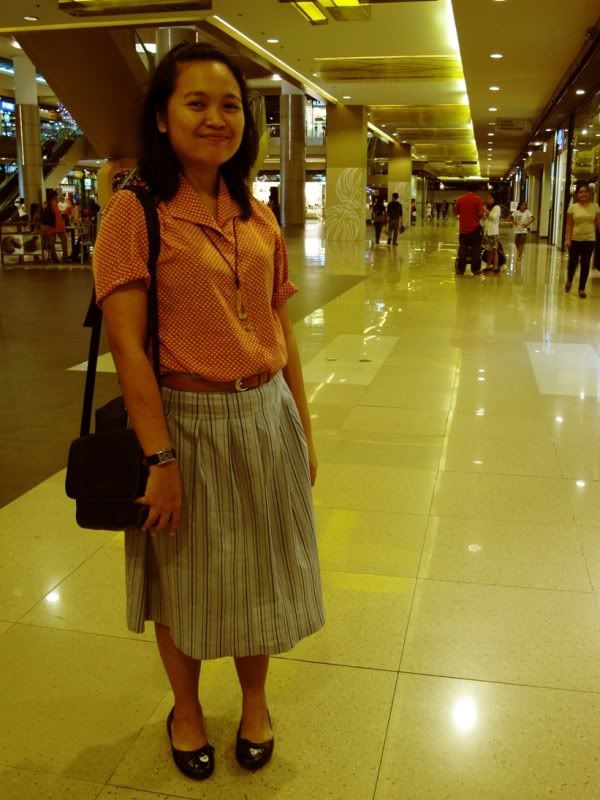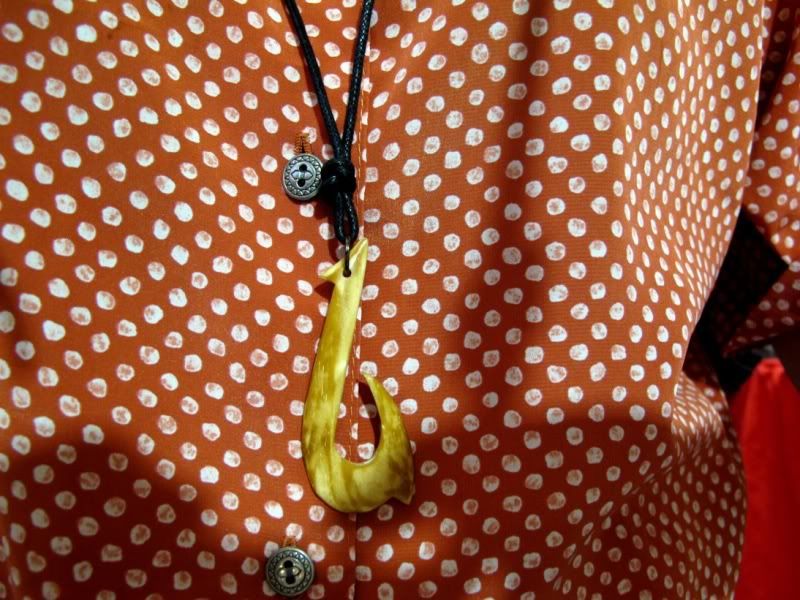 Blouse - thrifted; Skirt - thrifted; Shoes - Maldita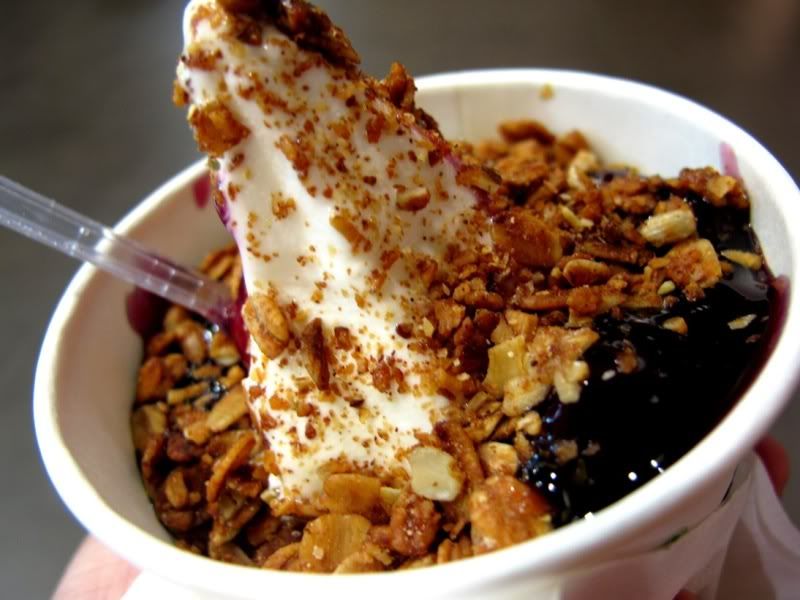 Yogurt with granola and blueberries from White Hat!
How would you react if your boyfriend tells you that your favorite snack tastes like armpits? WTH, right?! Has he
tasted
armpits??? I want to strangle Ed (in jest, of course) everytime he does that! He even asked me "Seriously, you like eating that?!" I mean, it's like asking me if I seriously like flat shoes!
Ah, the quirks. :))