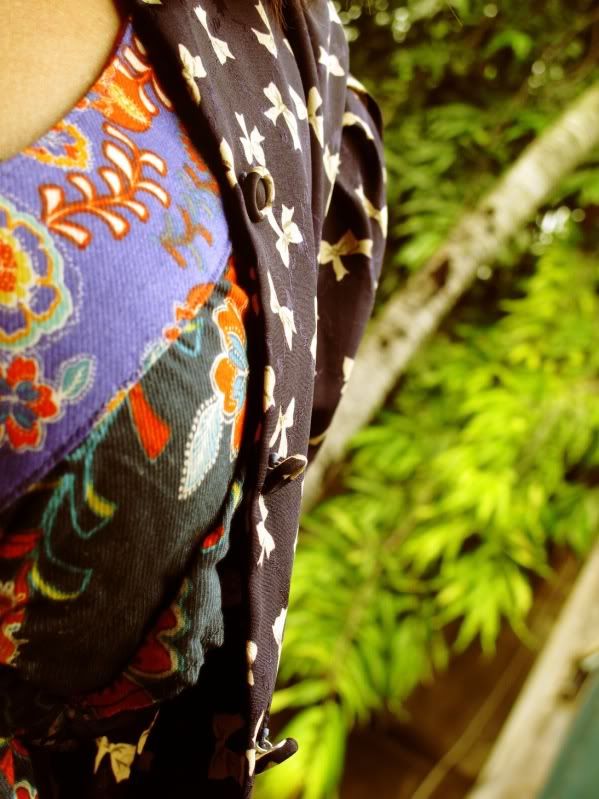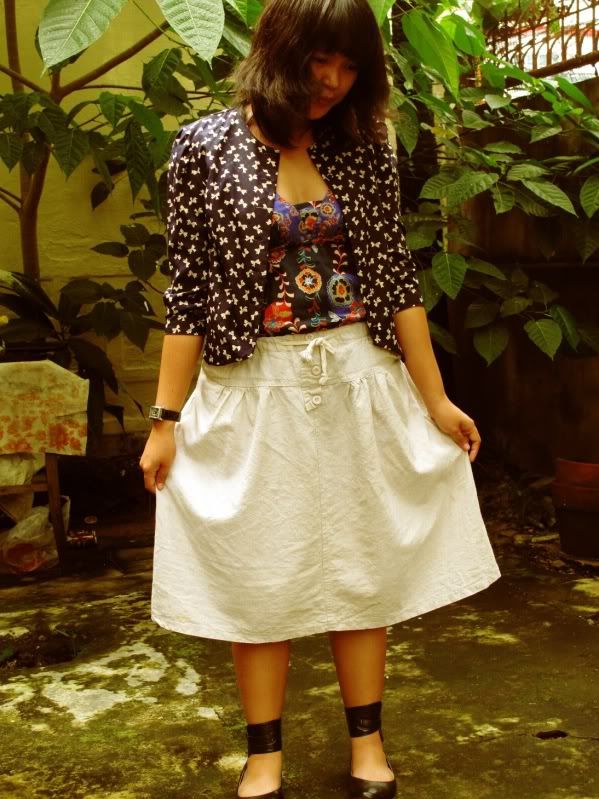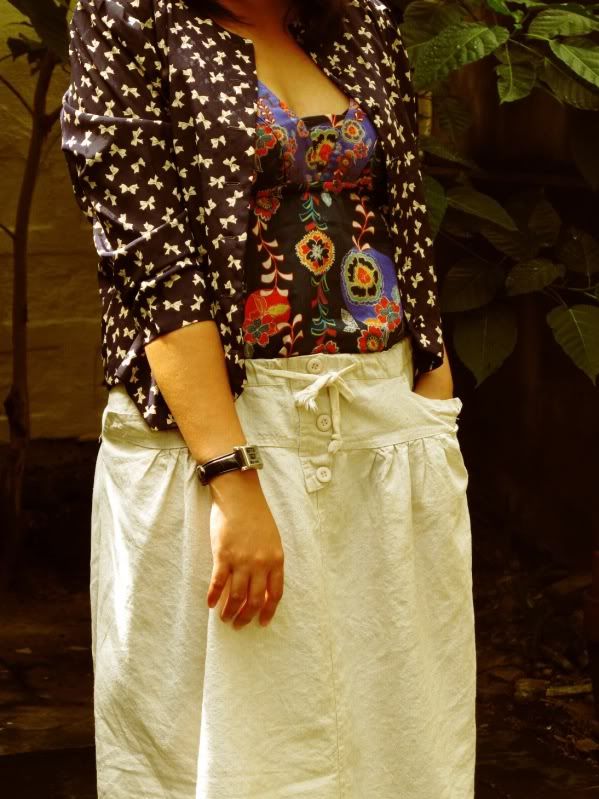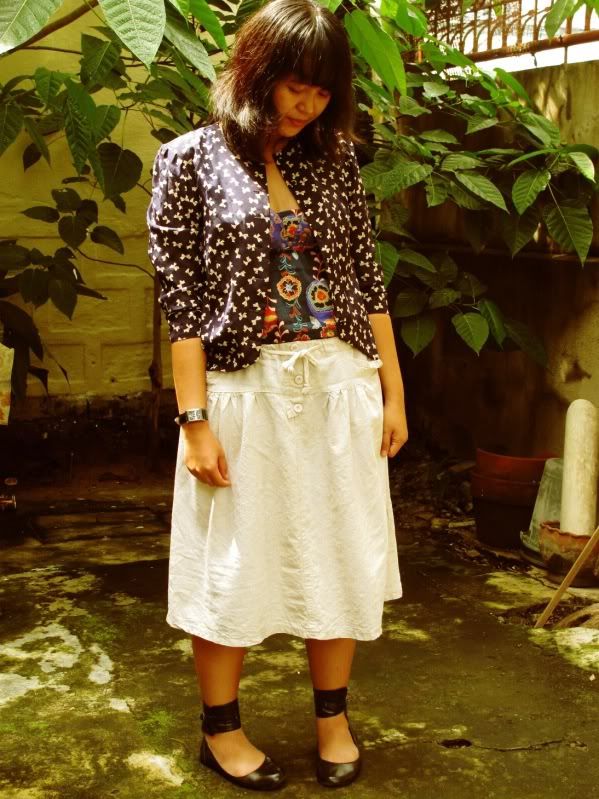 Floral top - MNG; Blouse (used as blazer) - vintage Nina Ricci from mom; Skirt - thrifted; Flats - Maldita
When I woke up, I knew I wanted to wear my mom's blouse.
Again
. See, I "discovered"
ce chemisier
from a closet dumped with all sorts of old things in our house when I went home for Momsie's funeral. I wasn't even rummaging for vintage clothes, I was actually looking for my books I sent over years ago. When I laid my eyes on it, I thought "
I have to have this. This is for me. Mama would love to see me wear this.
" I also knew it was thrifted! I got my love for thrifting from her. It was like Momsie wanted me to "discover" it so I could bring something of her when I come back here.
I've been terribly missing her and many times I've had unsuccessful attempts of holding back tears. Yesterday before I fell asleep was one of them, that's why when I woke up I decided to wear this ribbon-printed blouse.
Yes, I'm proud to say I'm wearing a dead (wo)man's piece of clothing. I heart the print, it fits me very well and I love the person who owned it.
Memory is a way of holding onto the things you love, the things you are, the things you never want to lose.
~From the television show The Wonder Years