I'm not someone you can describe as well-put together, especially when I'm feeling under the weather. I have not been feeling well for 4 days already, thus the "non-well-put togetherness" of the photodump below. The following photos are worth two days of outfit shots.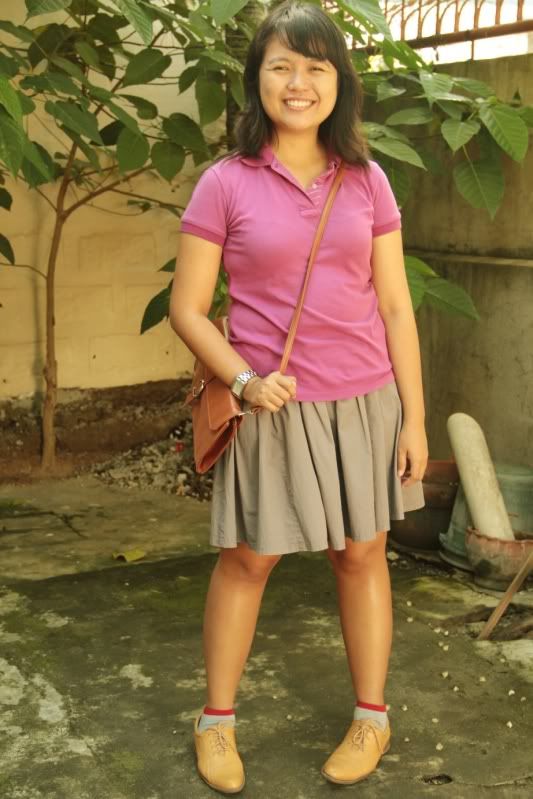 Shirt - SM dept. store; Skirt - thrifted; Shoes - thrifted; Socks - Bench; Bag - thrifted
I initially wore jeans with these but I got really uncomfortable with it plus I'm already feverish which added to the uncomfy factor so I went back home and changed. I kept everything except the said pants and changed it to this skirt. I felt a bit stupid for turning out with this look but I've run out of foot socks and I need to wear some for this pair of lace-ups. I felt like I was heading to (high) school instead of work. But I didn't care anymore, I was very comfortable with the whole thing I didn't mind if people thought I look questionable.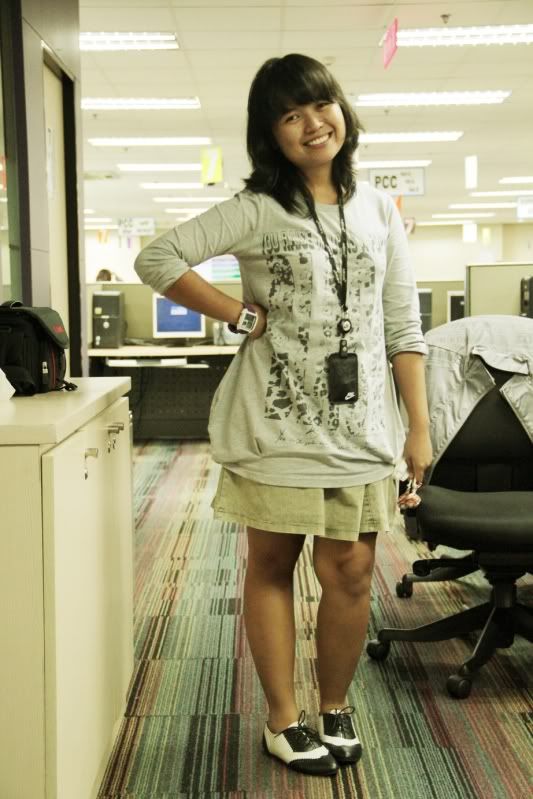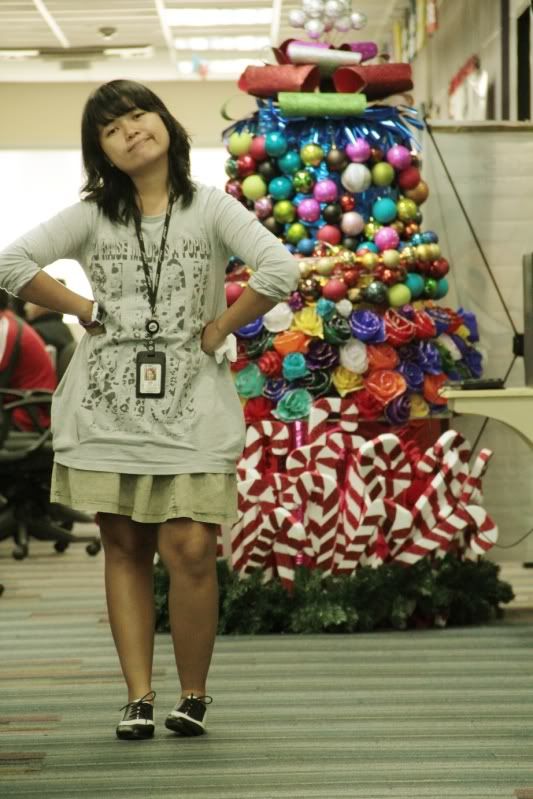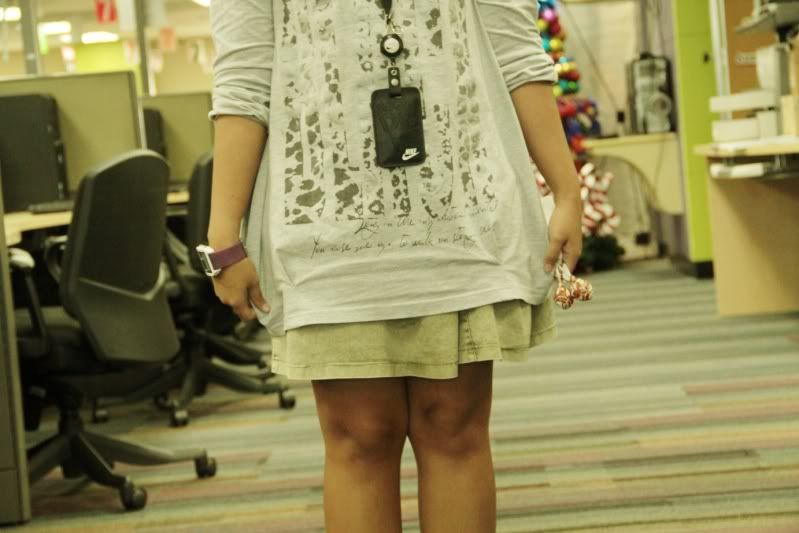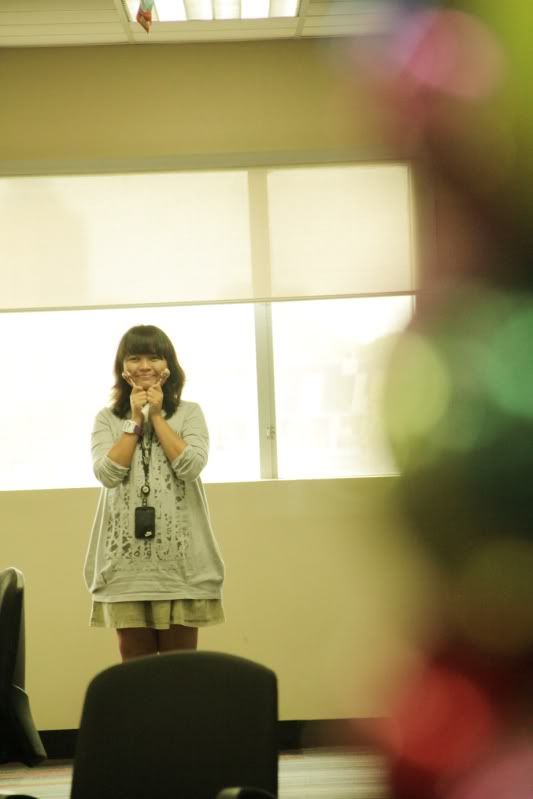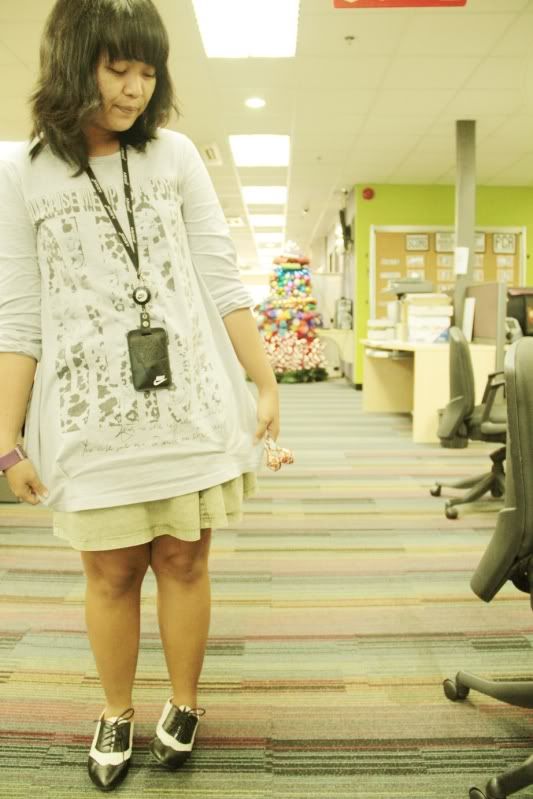 Tunic - thrifted; Skirt - thrifted; Shoes - Parisian Jr.
I was just happy I still had a skirt to wear on this day. Tissues for my colds and Tootsie Roll Pops for my sweet tooth.