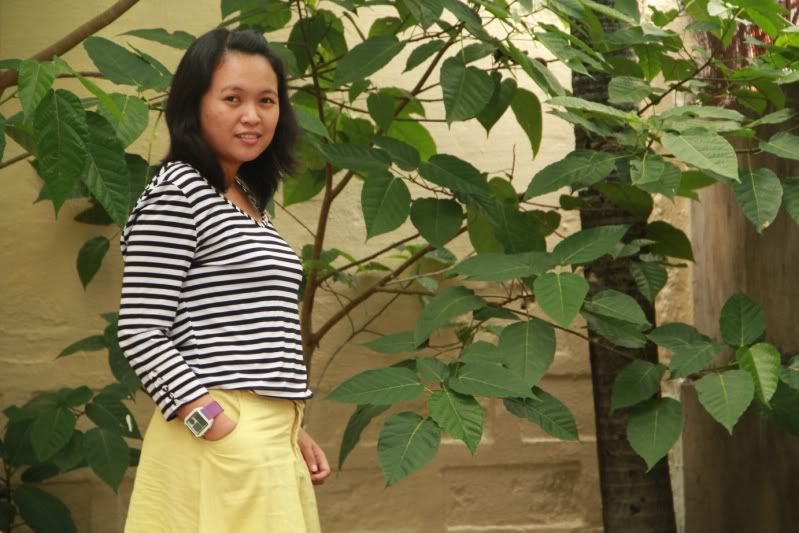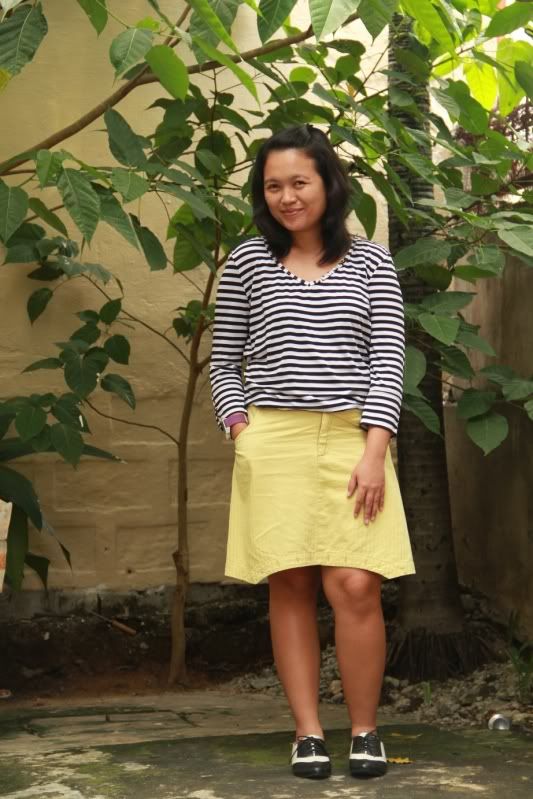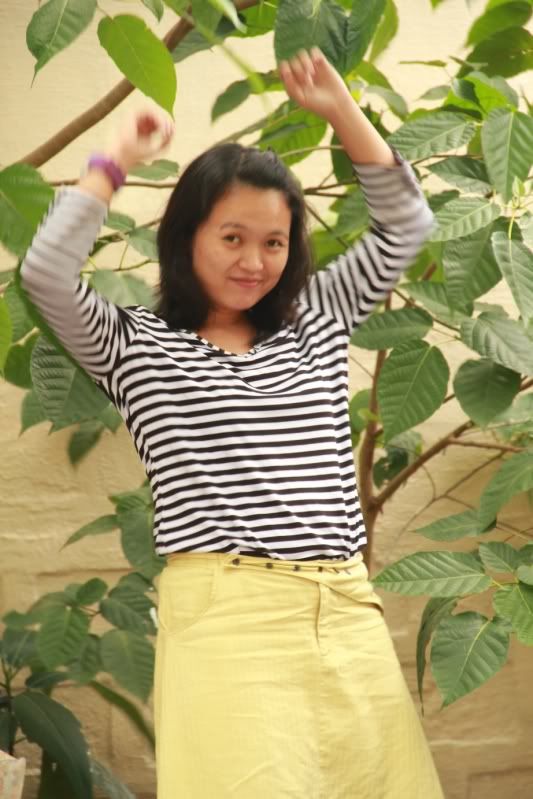 Top - thrifted; Skirt - thrifted; Shoes - Parisian Jr.
I've been contemplating on something that requires me to change my lifestyle, sacrifice on my wants and get out of my self-imposed box. This move however if to be acted upon sooner would not be so practical for me. I have my family to support and especially now that my mom has passed away, I have to somehow fill in some shoes. Although my father does not require me to help them out financially (he'd rather have me save them for my future, whatever it may be), as the eldest of the brood, I couldn't help but feel obliged to provide.
But if something is already making you unhappy but somewhat comfortable, would you still hold on to it? My job isn't awful at all; I am even blessed with very responsible subordinates. Most days I don't feel haggard and worried. I don't know if I'm just having
yet another bout
of this I-want-to-quit-already times of my life or what. I've been having this for almost 6 years already, can you believe it!
In other news, is it Christmas season already? I honestly don't feel it is though malls have been crowded since November. I don't even find Christmas decors, lights, etc. cheery! Ah maybe because I'm still grieving with my mum's loss. Christmas sales are keeping me giddy though! I hope to imbibe holiday cheeriness real soon!