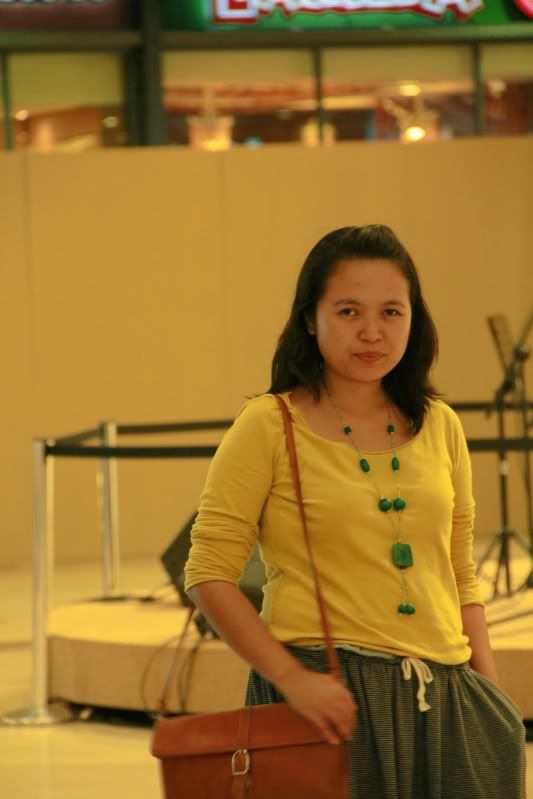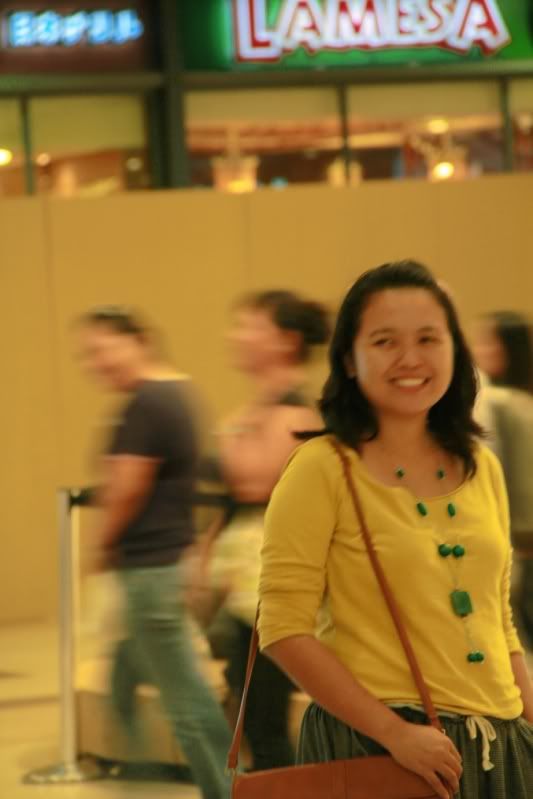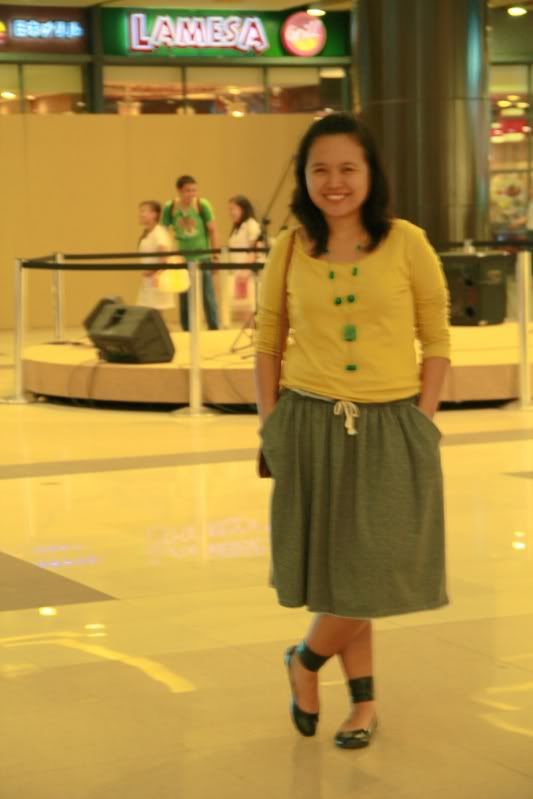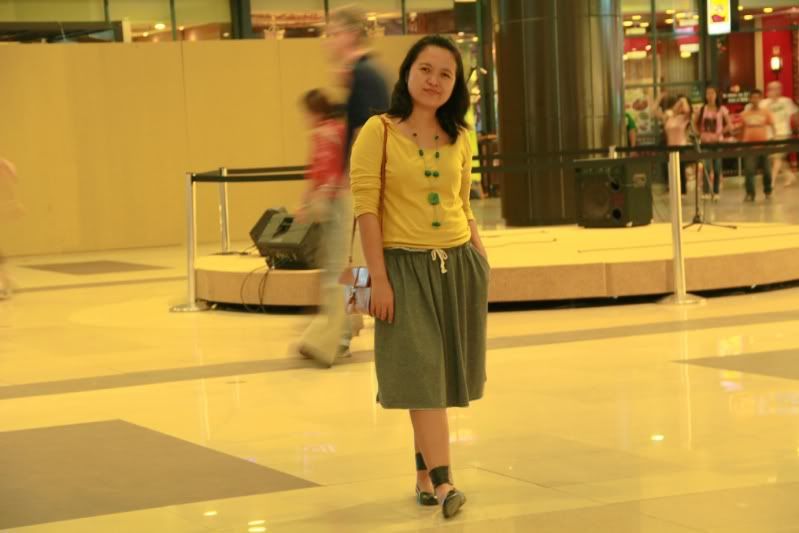 Was it only
last week
when I wore something yellow? Yesterday I did and the day before that (Tuesday). I actually bought these sunshine-colored items (1 skirt and 2 blouses) at the same time from my favorite thrift store, which I've been actually missing because I have not been visiting for weeks already.
Ed and I dropped by the Converse sale at SM yesterday (it was the 1st day) because he wanted to own a pair of Chucks, or Purcells perhaps. He's a Nike consumer so he's pretty excited with the possibility of a voila moment. Unfortunately, said moment didn't occur because of the massive crowd having their own scour, too and the style he likes wouldn't arrive until today. Therefore, he left empty-handed. He just purchased giveaways for his supervisors.
In other news, Hubert Webb has been acquitted. We saw him sentenced, we saw him released. You know what I realized when he said 15 years was "robbed" from him? I was like "Ohmygads, am I already old? 15 years already?" I remember I was in high school when we watched his sentencing. Yes, my classmates and I spent the entire day at the canteen to witness the pretty boy being read of his supposed doom because he did something pretty gruesome. And yes, it was pretty dragging as the court reader, uhm, read the decision. Can you still remember how long and thick it was? It was hooouuuursssss! I think our classes were cancelled, and man, the canteen was cramped with university people (high school and college students, profs, canteen attendants, sanitation personnels, etc.)! Us pubescent girls could only sigh "
Sayang, gwapo pa naman sya..."
then exclaim "Did he REALLY do it? He's too cute to commit murder!"
Someone (not sure if it was Ed) joked the other day, "
Mag-aartista na yan
!" =))