I'm excited to get my hands on this plastic camera Ed found in an outdoorsy store in Ayala Cebu. It's called Quad-Cam, a four-lensed plastic camera much like Lomo's Actionsampler. I don't think it gives a "lomo effect", dreamy and deeply saturared, but for 1/4 of a real Actionsampler's price, I don't have a very high expectation.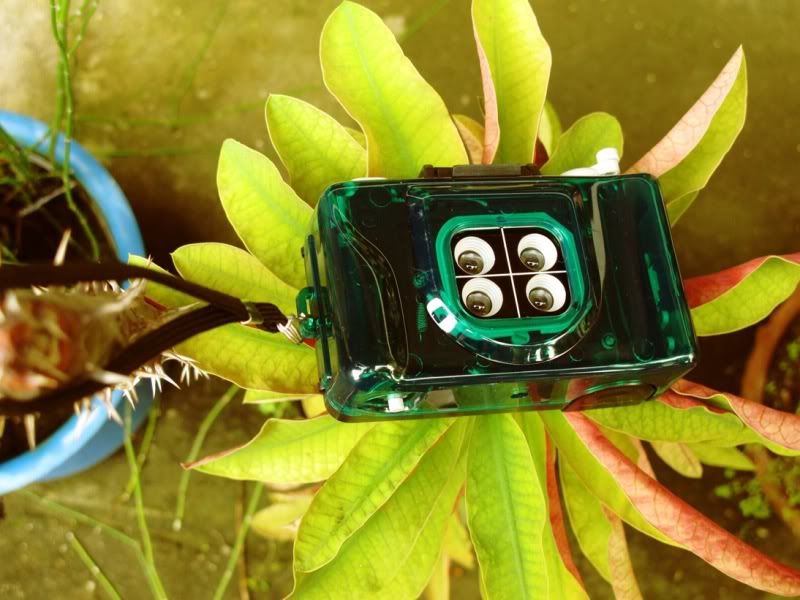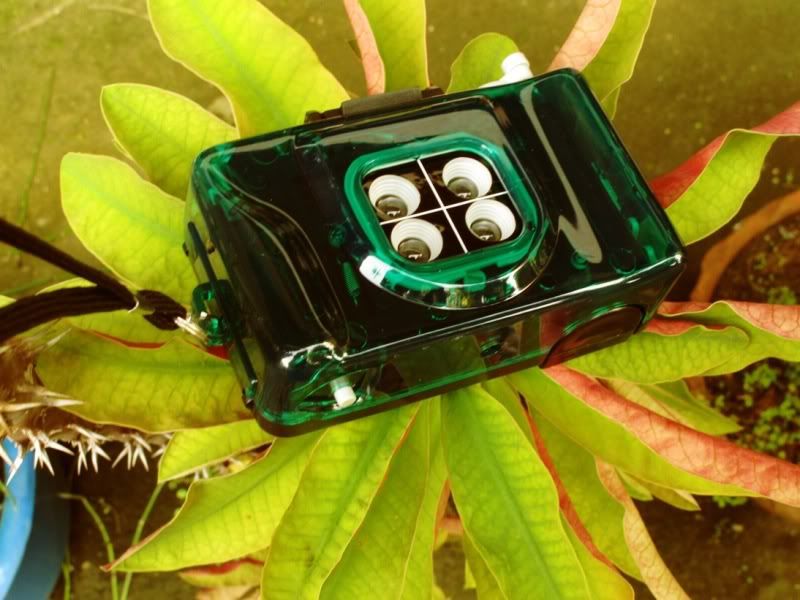 I've never loaded film to a camera until today so it's pretty thrilling. I also have to be very careful because the camera's delicate with all its plastic and somewhat loose construction. Okay, I'll go out now and test this four-eyed mownster.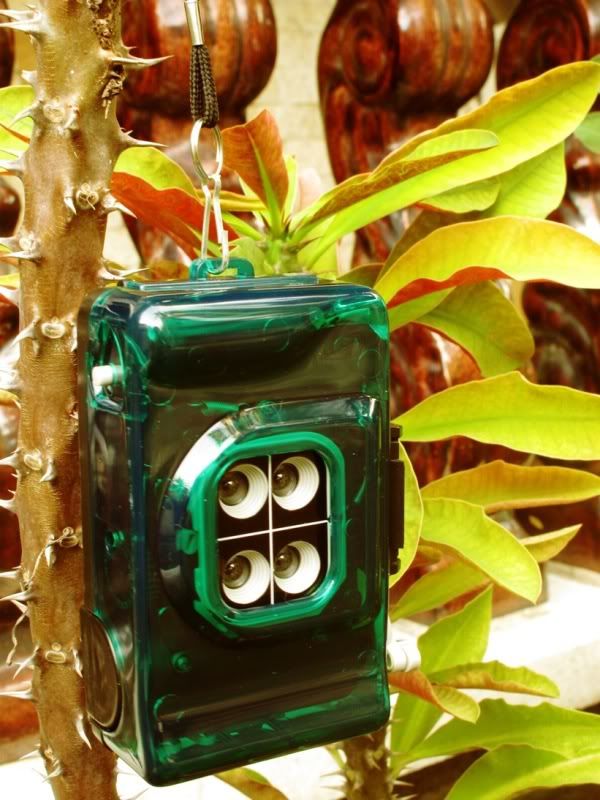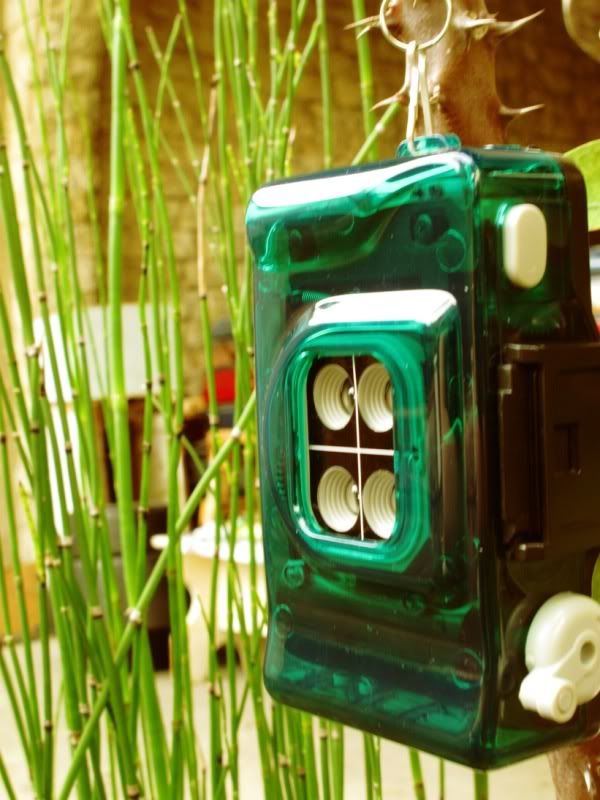 P.S. Have you watched Tron? The effects were incredible! Awesomeness, I tell you.