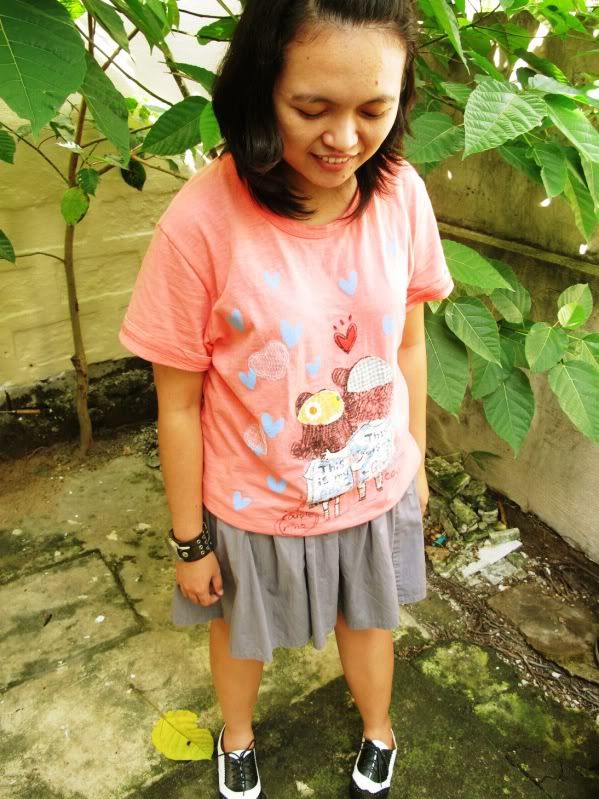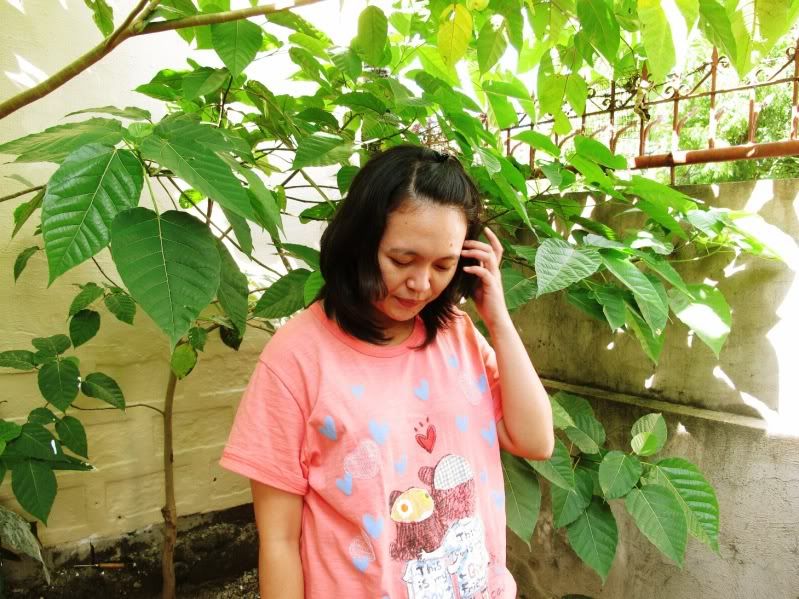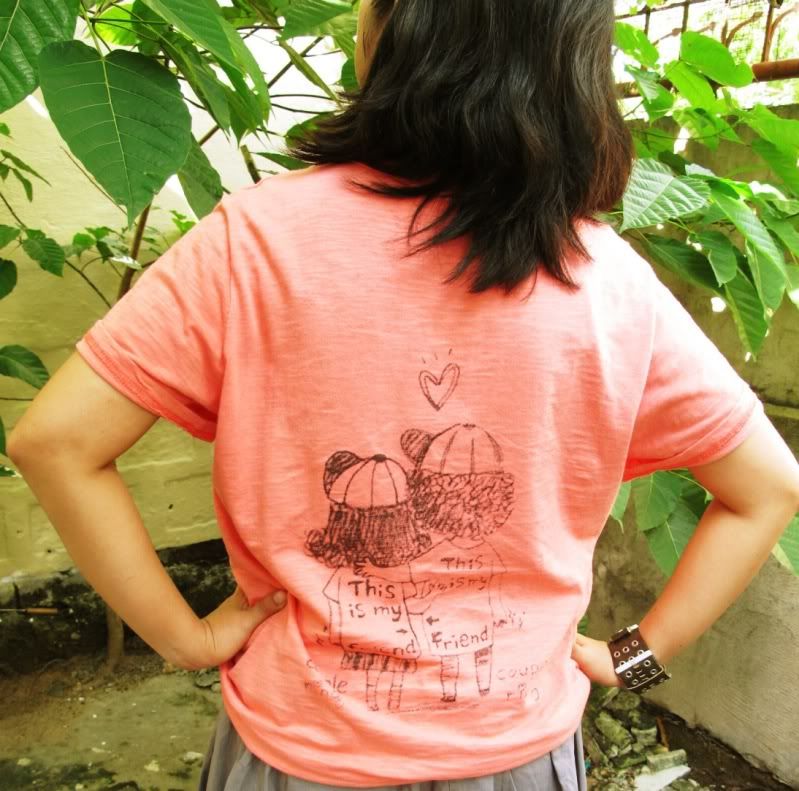 T-shirt - thrifted; Skirt - thrifted; Shoes - Parisian Junior
The skirt I'm wearing here isn't the one I had on my previous post. They just have the same color! :D
I just came from a 3-day, 11-hour performance management training and I am utterly exhausted. Our exam was a 3-hour nerve-wracking, paranoia-inducing, anemia-causing test of navigation. I'm saying test of navigation because it was more of testing how good you are in finding the answers in the manual instead of anwering from what you learned! I abhor it with a passion. The concepts and techniques I learned though are priceless.
I'm such a crappy dresser,
no
? I just threw this whole thing on last night because I was running late. And I looked like I have hydrocephalus in my 1st photo.