Last Saturday I joined Ed and his supervisors' videoke galore at Red Box Ayala. My intention was to join them only for lunch then I'd head home immediately because I wasn't feeling social that day (I'm sometimes mental like that). But when I got there I was like "They have a small TV screen but the sound system is really great and I guess I wanna sing so I'll stay!" I like it that it's also sort of a break from the usual dark,
malagkit
and claustrophobia-inducing videoke-
han
we usually go to! Red Box also has Php299/head eat-all-you-can promo from 12:00 noon to 3:00 pm with, of course, room/videoke use.
Sulit na rin
!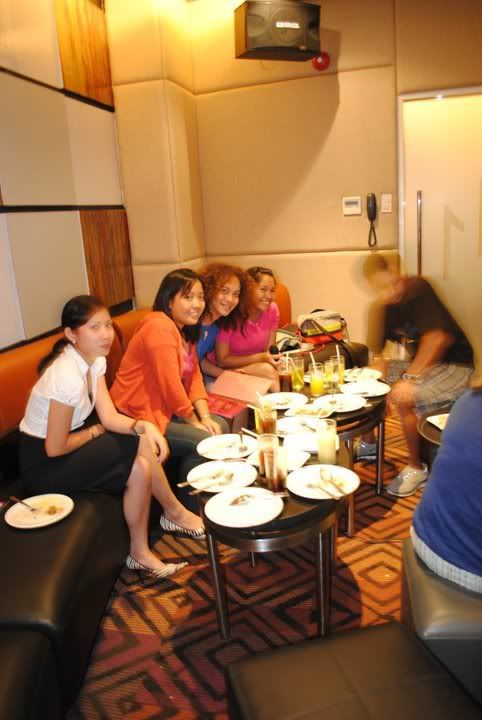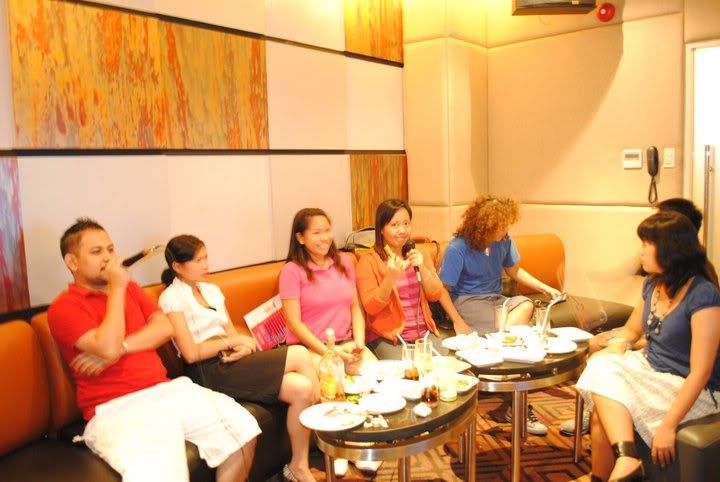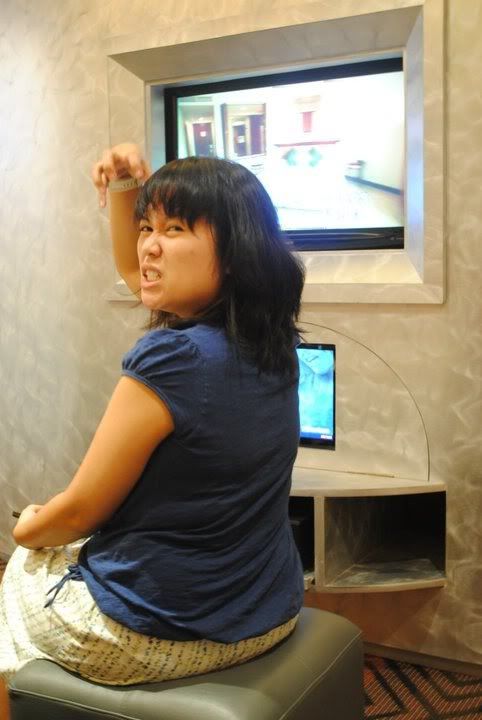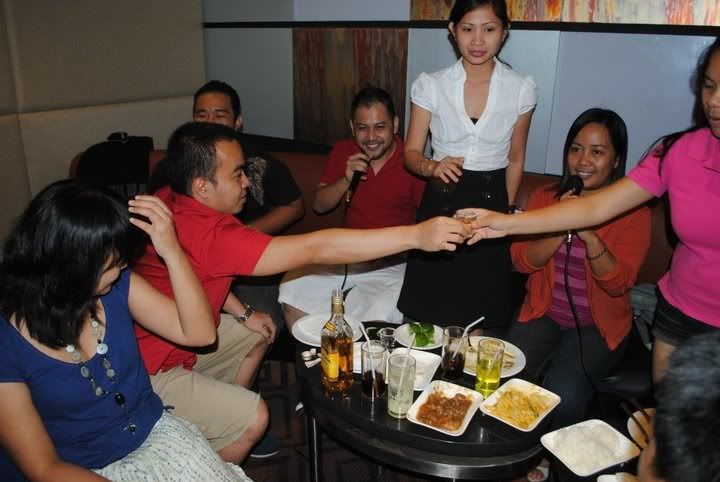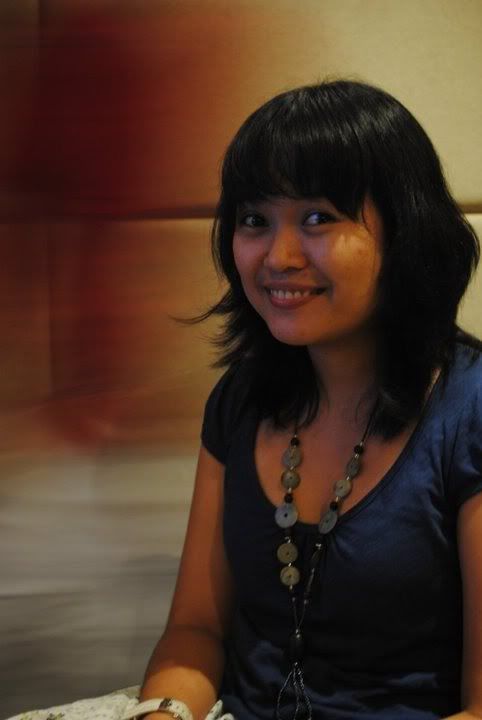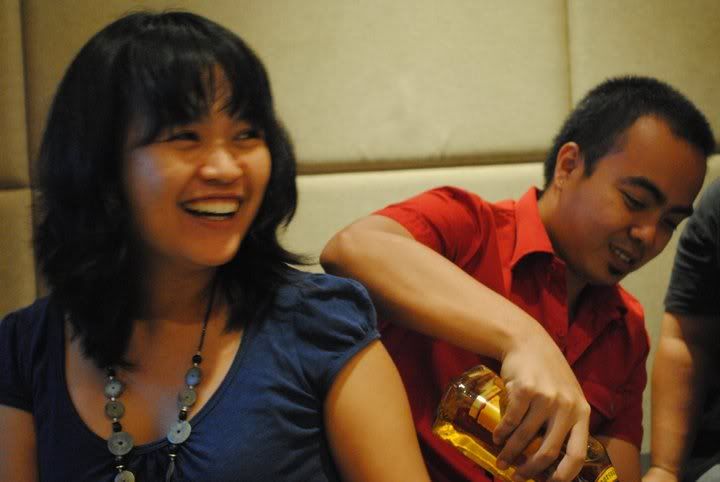 We (the girls) had fun singing Roselle Nava, Ella May Saison, Regine Velasquez, Jaya and Andrew E. songs a.k.a. pissing off the boys! :))
PS. I look preggers (especially in the 4th photo) and it's as if I didn't stand up at all the entire time! Rar.
PPS. I must lose weight.