In Neil Gaiman's Sandman graphic novel series, Death is Dream's little sister who dresses in all-black jeans-tanktop-and-Chucks combo. She has that emo-punk-grunge-rock aura and scruffled hair. She doesn't scare the hell out of people nor 'take' their lives herself; she waits, and when someone's time has come, she accompanies/takes them to wherever she needs to take them to. When she's in near proximity though, death becomes more likely to happen to anyone at that very instance.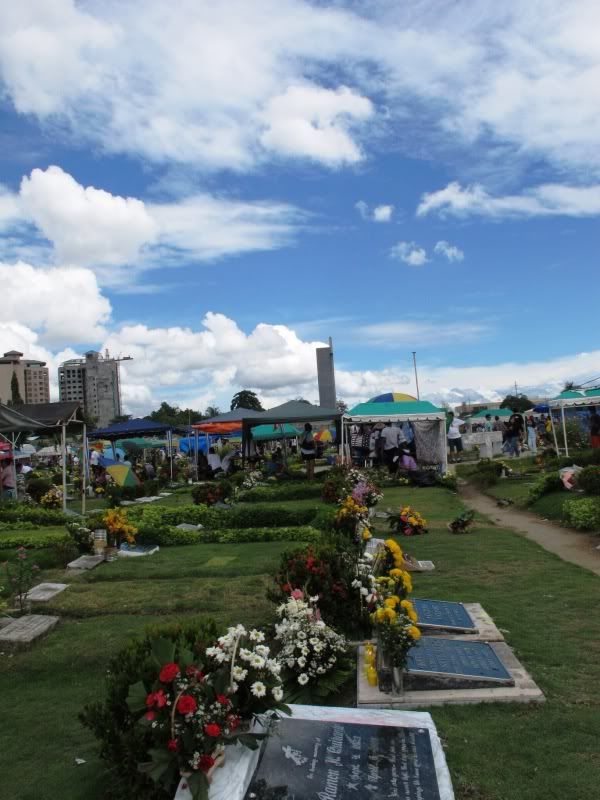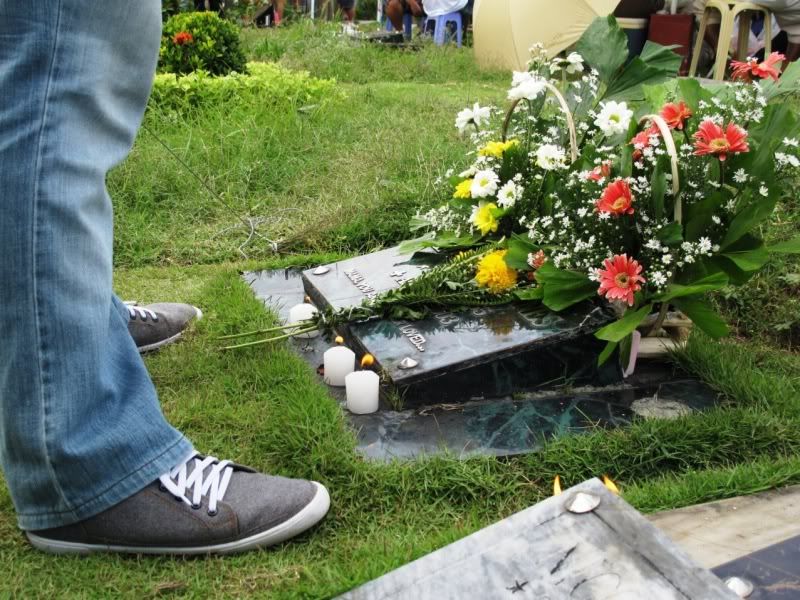 But in our reality, Death isn't a cool teenager. Death is sometimes a fast lightning (in my mother's case) or an unrelenting rain (in Ed's case). Either way, it is always bad weather though as a cliche goes, there's always sunshine after the rain.
Ed and I visited his mother at the Queen City Cemetery. This is the 1st time I've ever gone to a cemetery on All Saint's Day and I expected a mob. Good thing though, it wasn't too crowded. Likewise, Mr. Weather was very nice and didn't scorch us.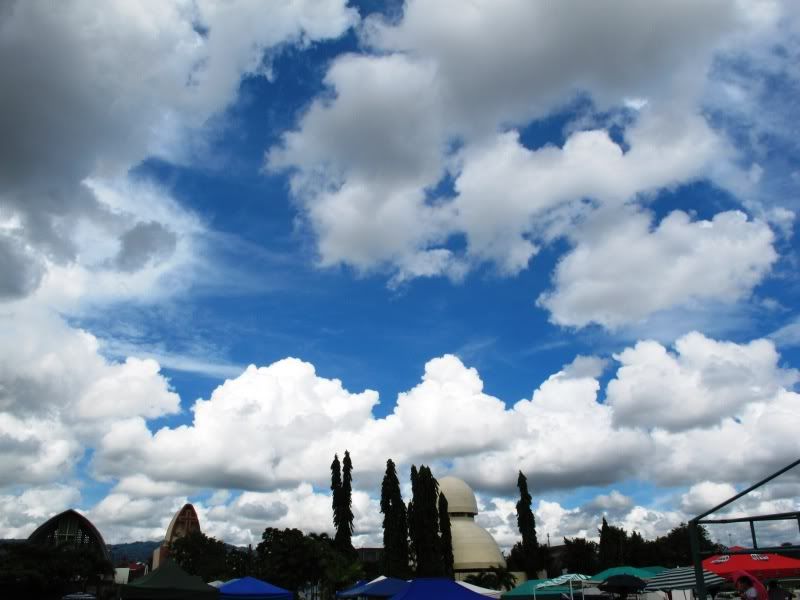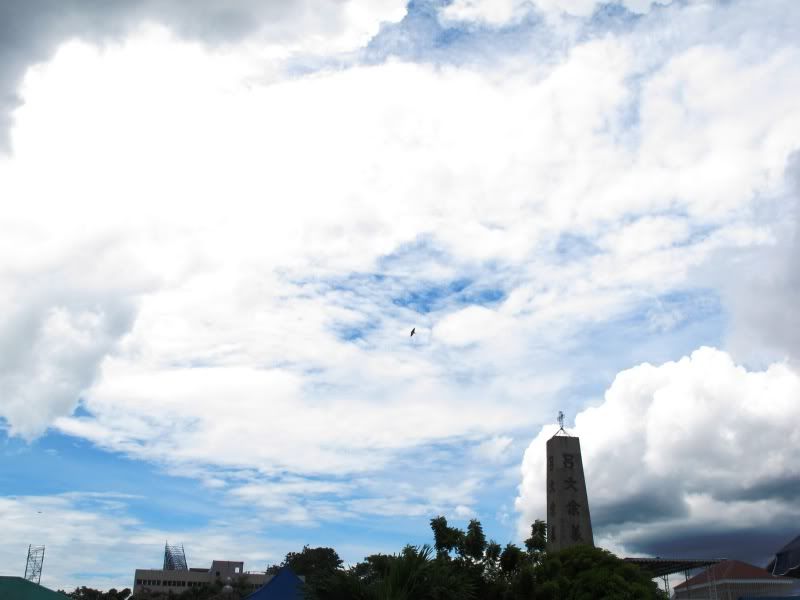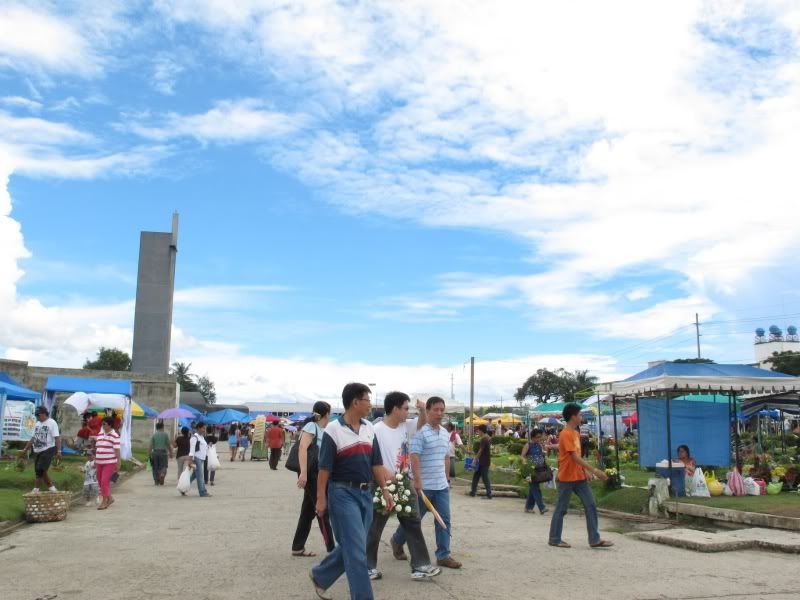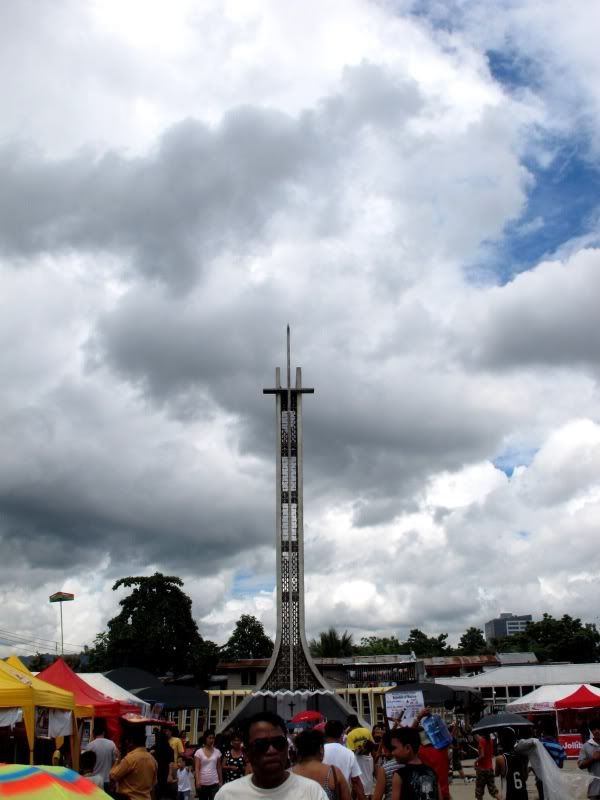 Afterwards, we went to White Gold Warehouse to have lunch. On the way, I asked how White Gold's interior looks like and Ed proceeded to a story of a once-booming and go-to shopping haven and arson.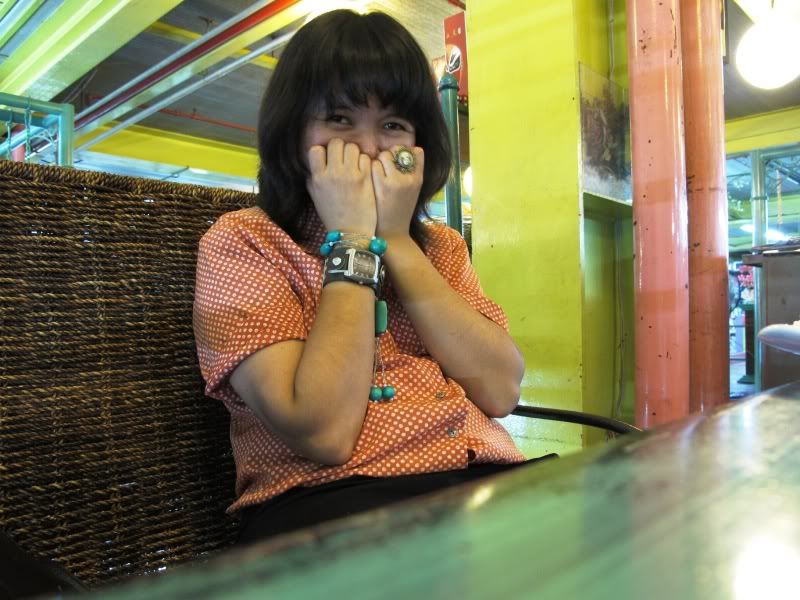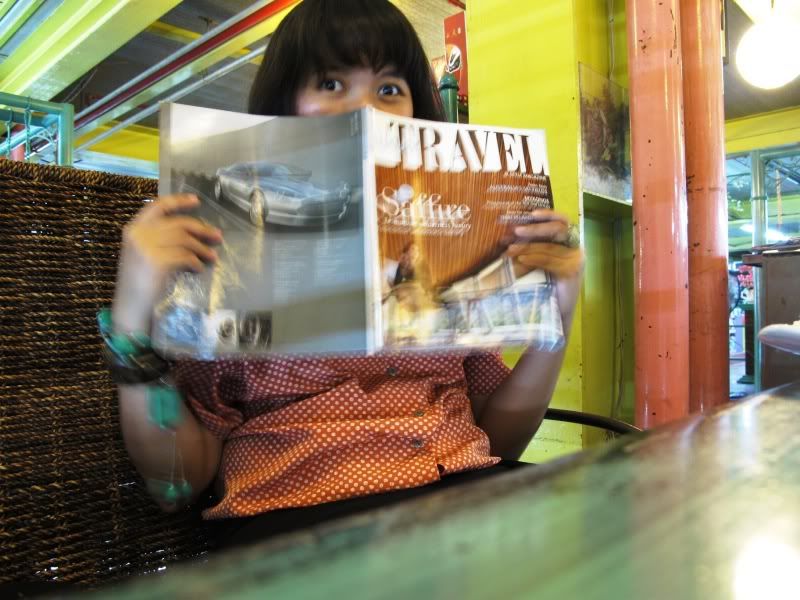 I had porkchop, vegetables, banana split and takoyaki for lunch. I've become so fat now but am too lazy a butt to burn off all the extra calories I consume. Ugh.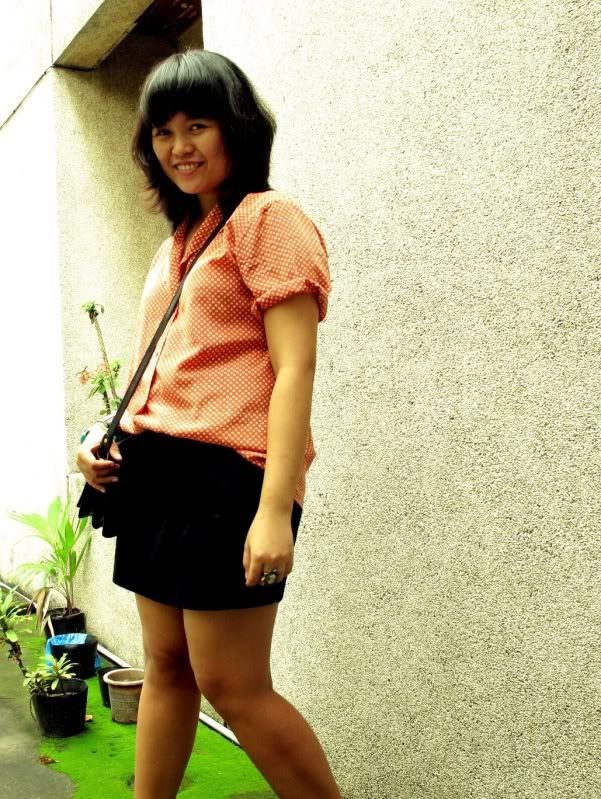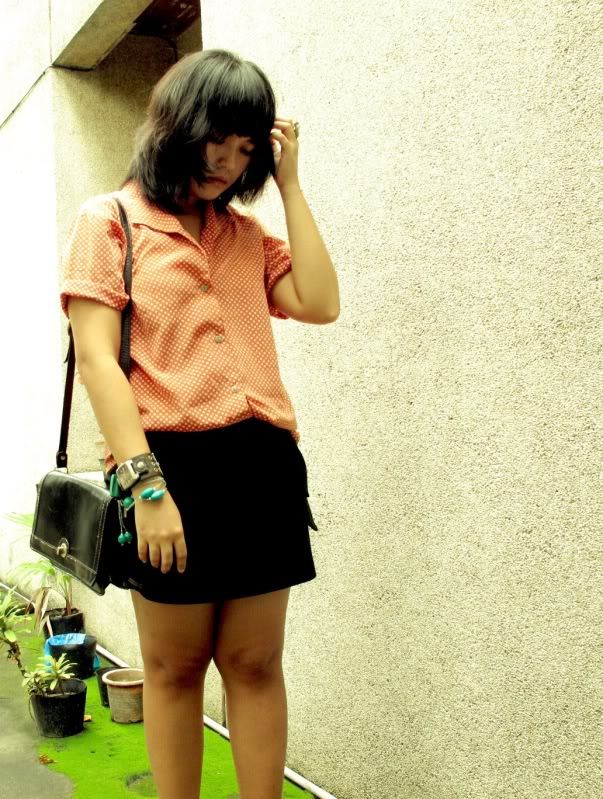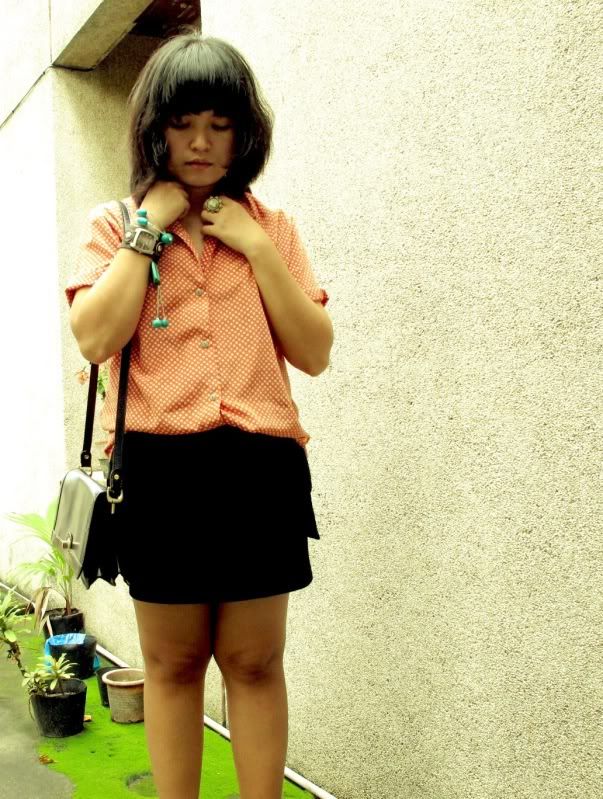 Top - thrifted; Skirt - People Are People; Bag - thrifted; Ring - bazaar; Watch - Tomato; Necklace (used as bracelet) - bazaar