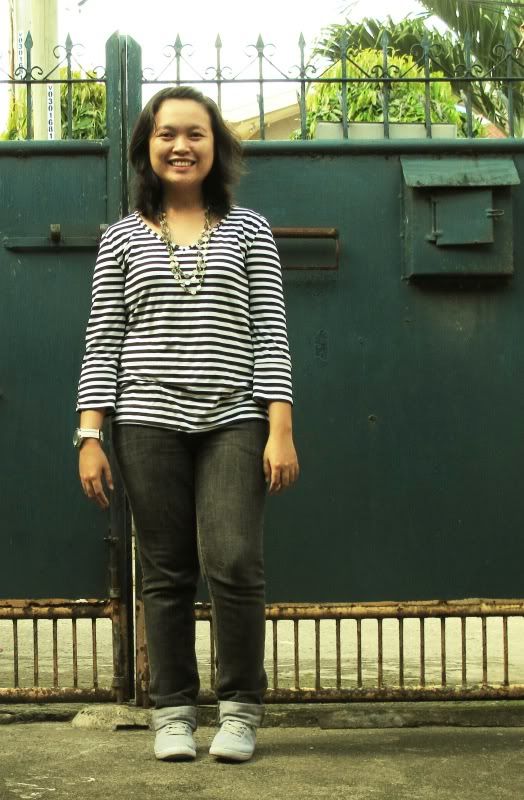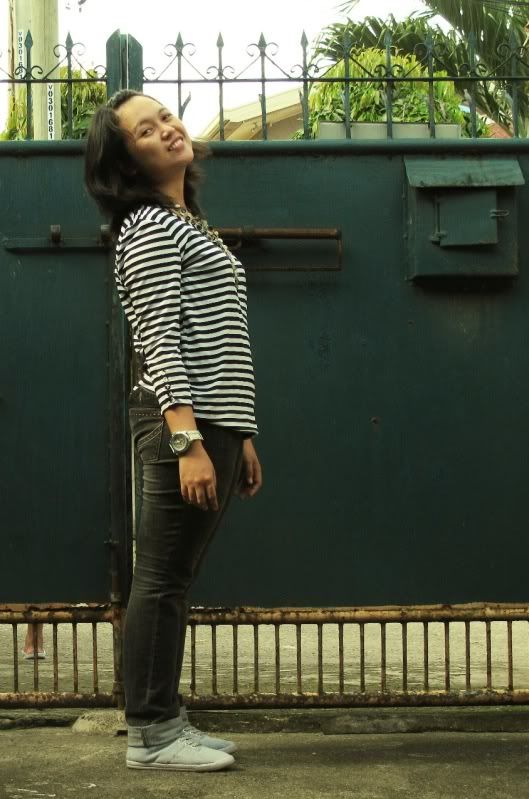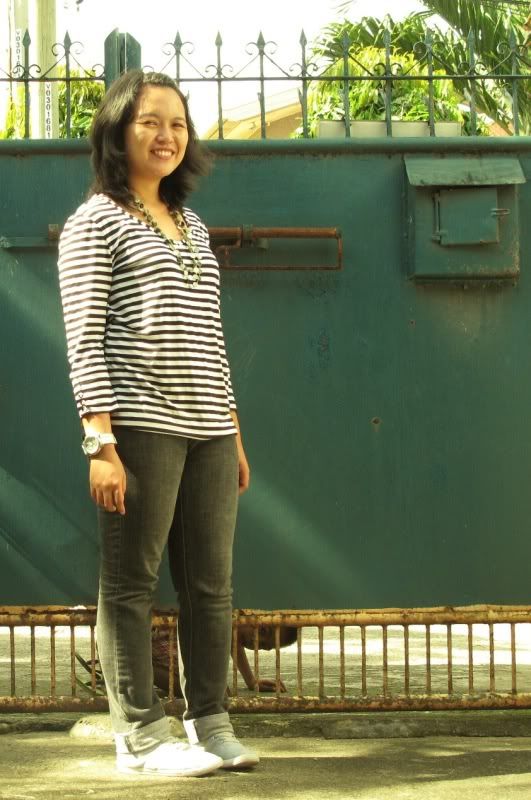 Top - thrifted; Jeans - Penshoppe; Sneakers - Reva; Watch - Fossil; Button necklace - bazaar
This will be super quick entry because I'm on the verge of dozing off now. Came from a videoke session w/ colleagues at Red Box Ayala straight from work and am so tired. This is actually what I wore yesterday but wasn't able to post because ze intarnets connection is slower than your pet snail. Bummer. Noffing special in this outfit though, as what my outfits usually are.
As mentioned in my previous post, we had a costume party at work which required me to wear gladiator sandals.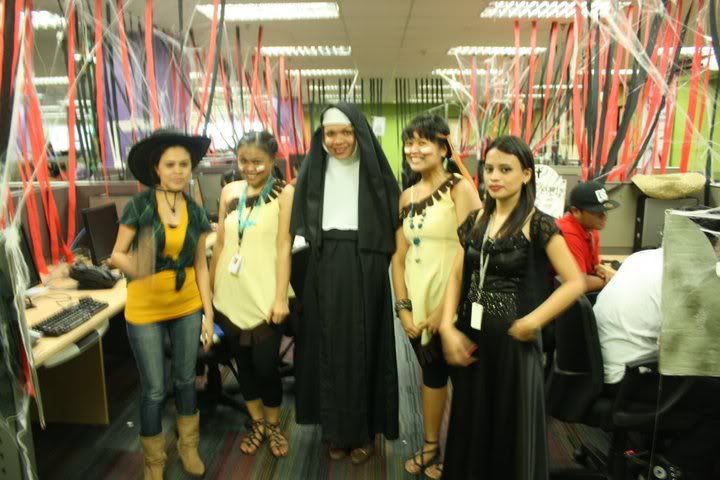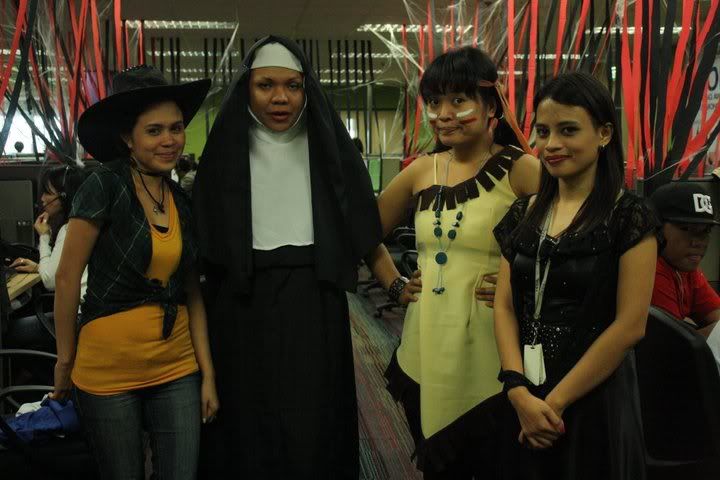 I hope you guessed Pocahontas or American-Indian because one officemate said it's Flintstones!
'Til next time!