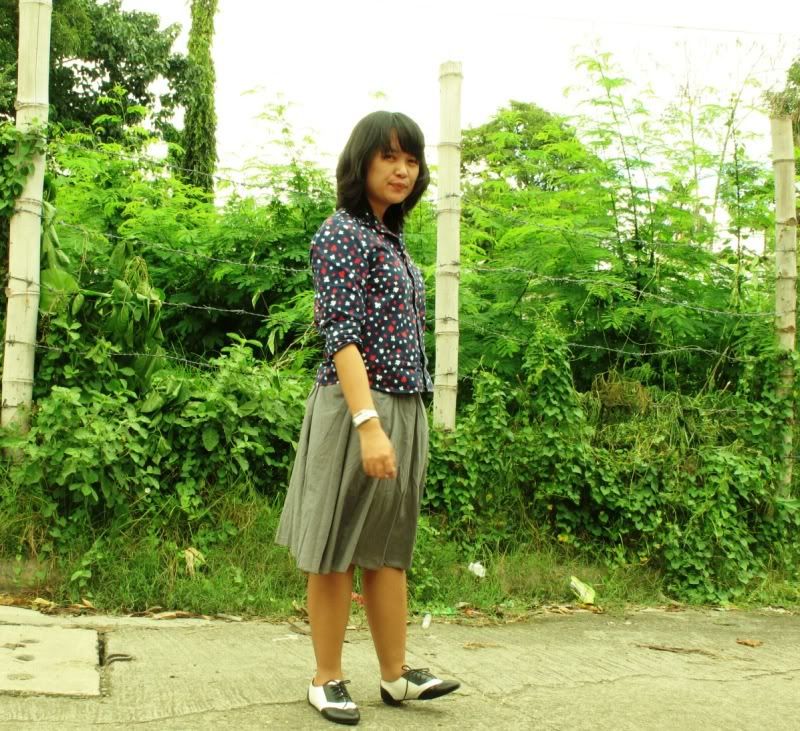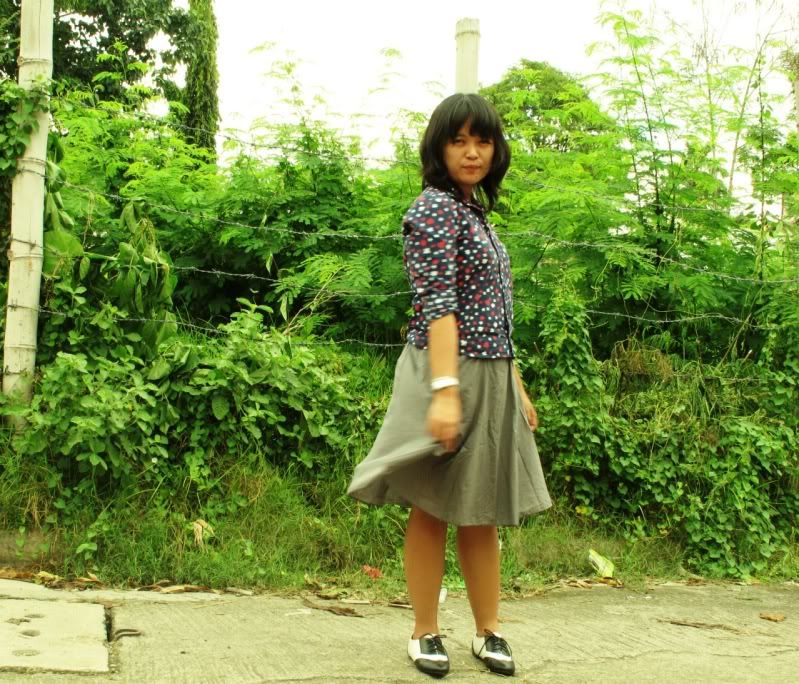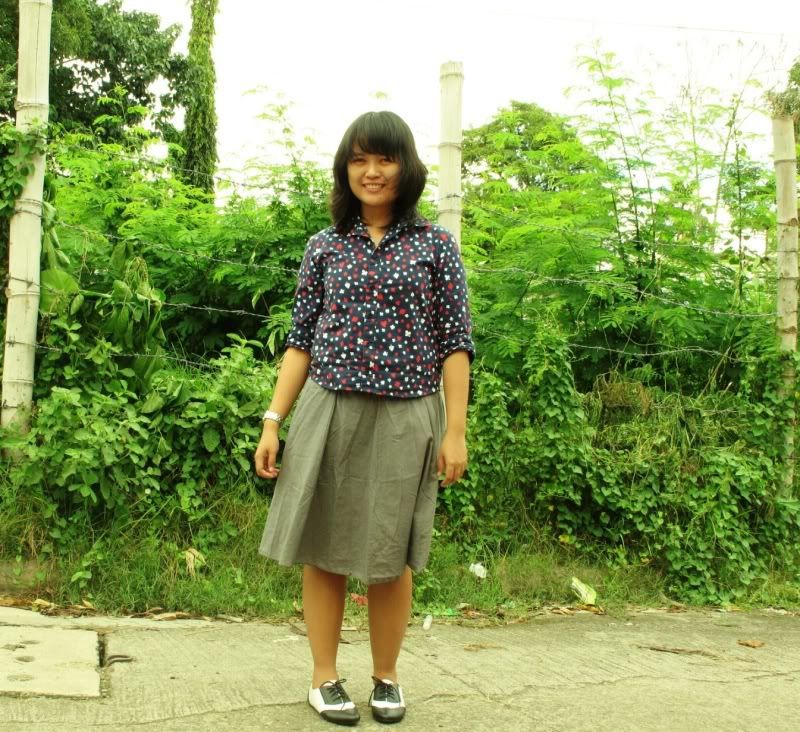 Blouse - thrifted; Skirt - thrifted; Oxfords - Parisian Junior; Watch - Kenneth Cole
I'm taking the graveyard shift this week due to some training. When I came in at 11:00pm last night, I got dizzy and wanted to vomit. I've been in the morning shift for a very looong time so body clock really got screwed up.
I really have a bad posture and get awkward and conscious when I take my photos even when nobody's looking. Because of these, my bulges get emphasized. And I swear my body facing the camera isn't my best angle - I would look pudgy (and especially that I don't know how to style my clothes to work for my body and not scream "Look, Roan's fat!"). Unflattering.
Then I make this face when I get conscious - pursed lips and squinted eyes. I look pissed or incredibly constipated. My skirt is like crumpled paper that couldn't be saved.