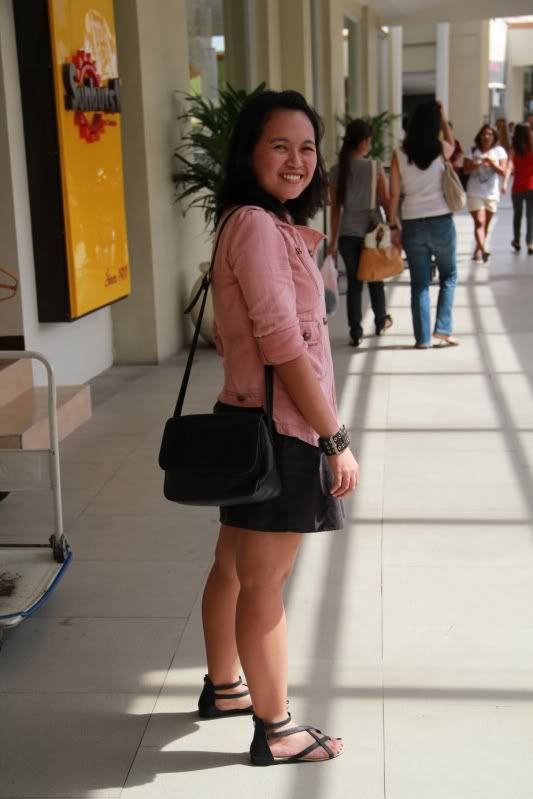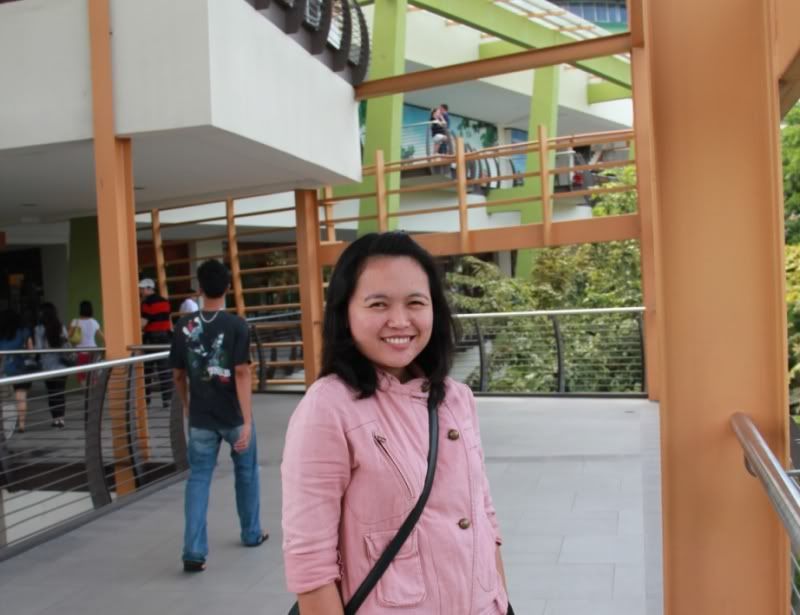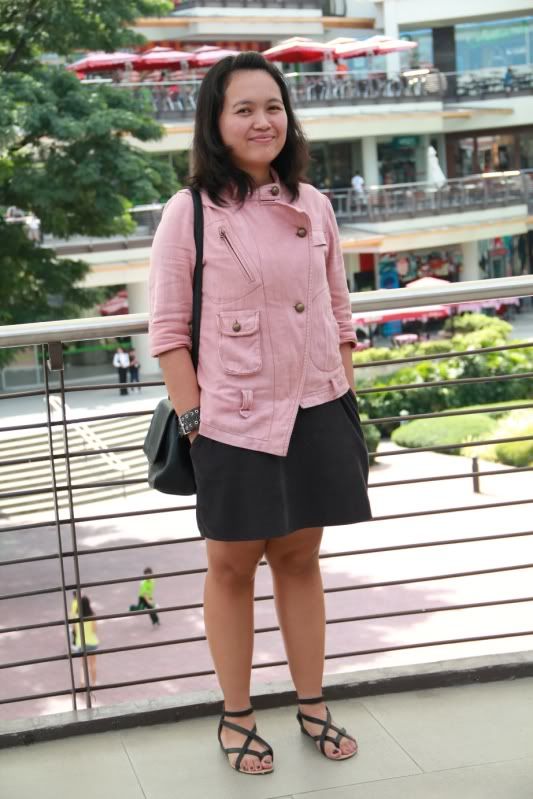 Dress - Mango; Jacket - thrifted; Sandals - What A Girl Wants
I think I've never worn this much pink in my entire life. I mean, this kind of pink. Anyway, pink isn't my color. It wasn't my intention to wear the jacket today but I had to wear a cover-up for my sleeveless dress because I didn't want to show my arms for the world to see.
My mood prior to lunch (around the time these photos were taken) was not bright and blushing as the color of my jacket. I've been having very low serotonin levels these past days. Maybe it's hormonal, maybe I'm just a head case but either way, it's crazy! I was crying like an hour prior these photos were taken! It was full emo mode, I tell you. But hey, I was thinking of my mother and how crappy I've been feeling on my job and all...
One person I'm really thankful of (hey it's Thanksgiving in the other side of the world!) is Ed. He just lightened up my mood. Sometimes he complains of how neurotic I can get but he always tries to understand. That's why I'm smiling in the photos already! Plus I ate fish tacos and spaghetti a la gambas at Mooon's Ayala. Happiness.