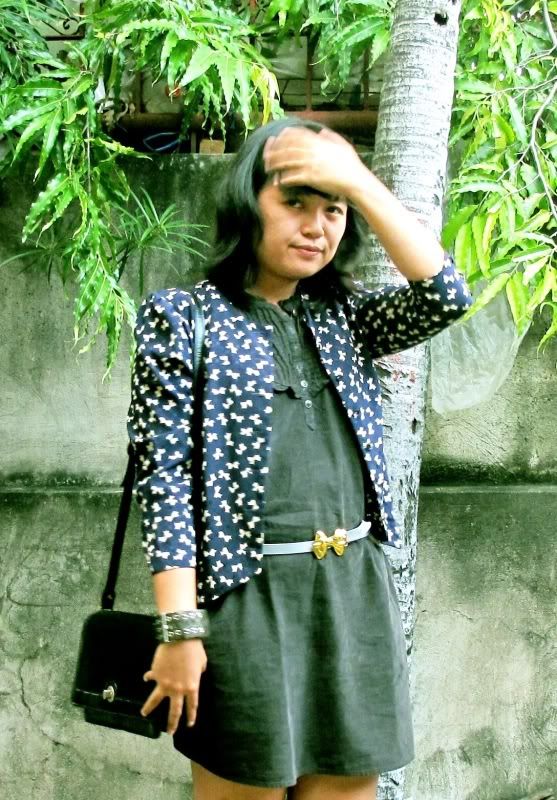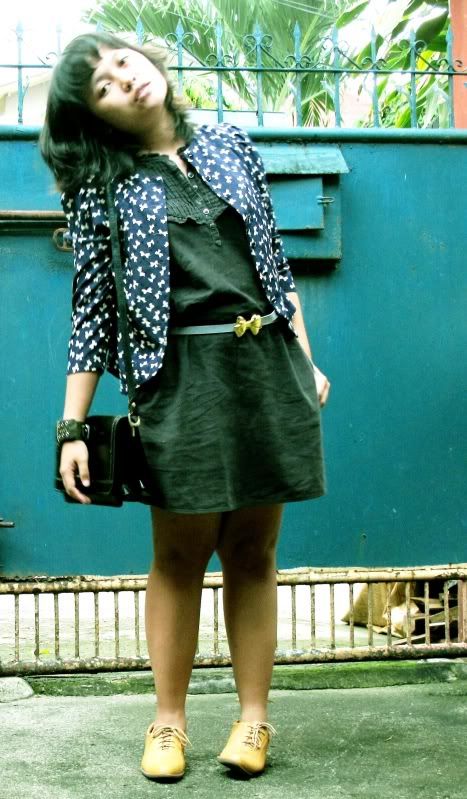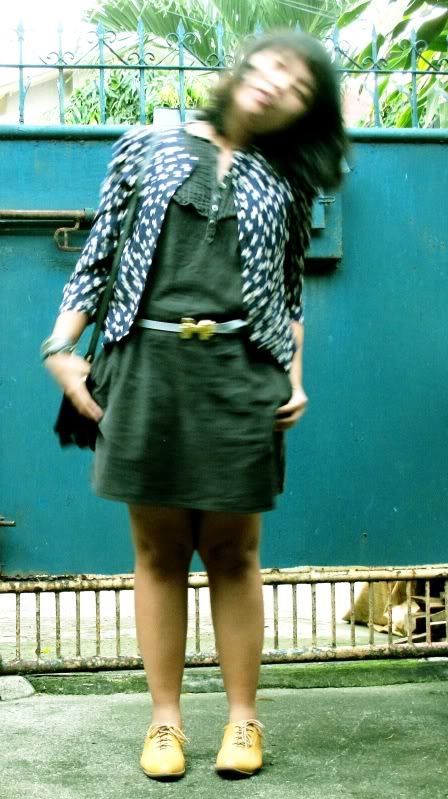 Forgive the face, I was somewhat pissed when I took this photo and tried to shake the mood off by leaning from left to right thus the blurry images. I like how it turned out though.
Alright, the blazer. It is actually a blouse used as a cover-up. It's my mum's. So yes, I am wearing a dead person's clothing.
I got this when I went home for her wake and funeral. It was idle time and I wanted to read a book. I was looking for my books at an old closet when I saw this treasure and right then and there, I knew I'd have to have it. It looks vintage-y (shoulder pads!) and has a lot of ribbon prints. I don't have ribbon fetish but I find them adorable.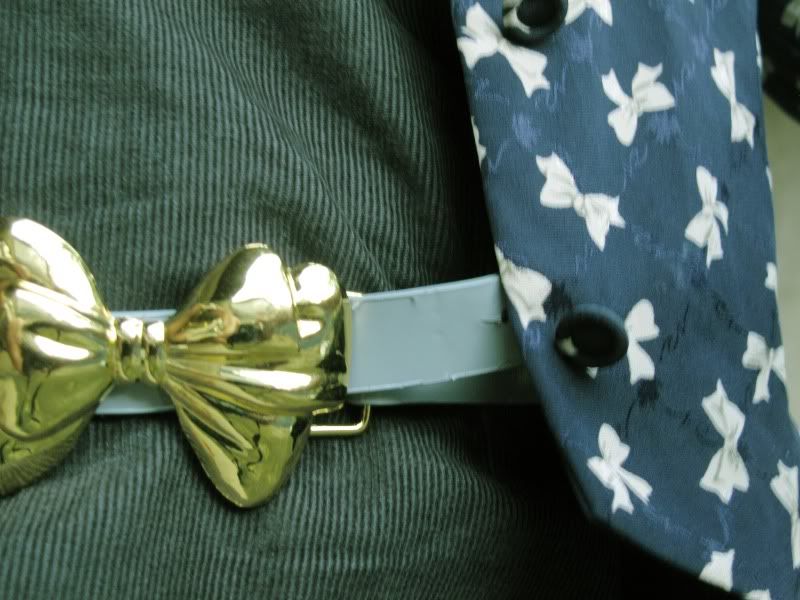 I think Mum wanted me to have it. I don't know... I just have a feeling. If I'm feeling sentimental, missing my mother and all, probably I'd wear this to have something of her on me.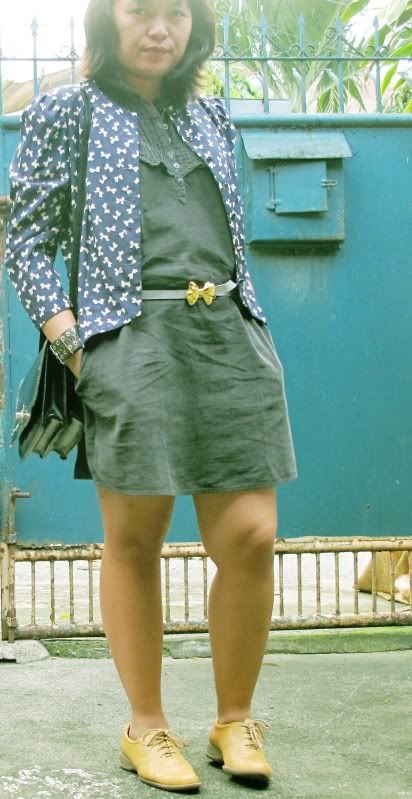 Corduroy dress - Mango; Blouse (used as blazer) - Nina Ricci; Oxfords - thrifted; Bag - thrifted; Watch - Fossil; Belt - Robinson's dept. store
Scwibbons,
Roanjean