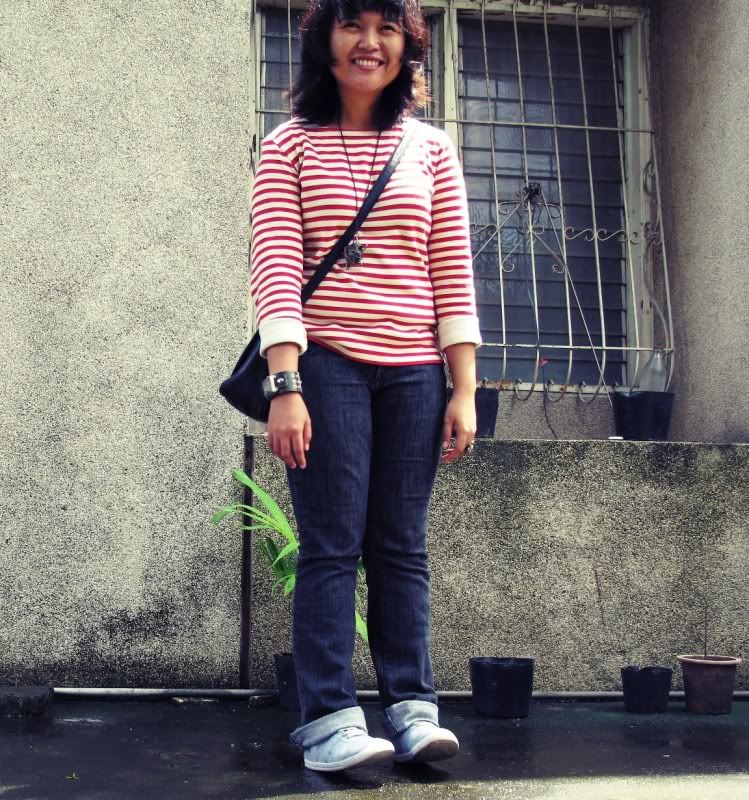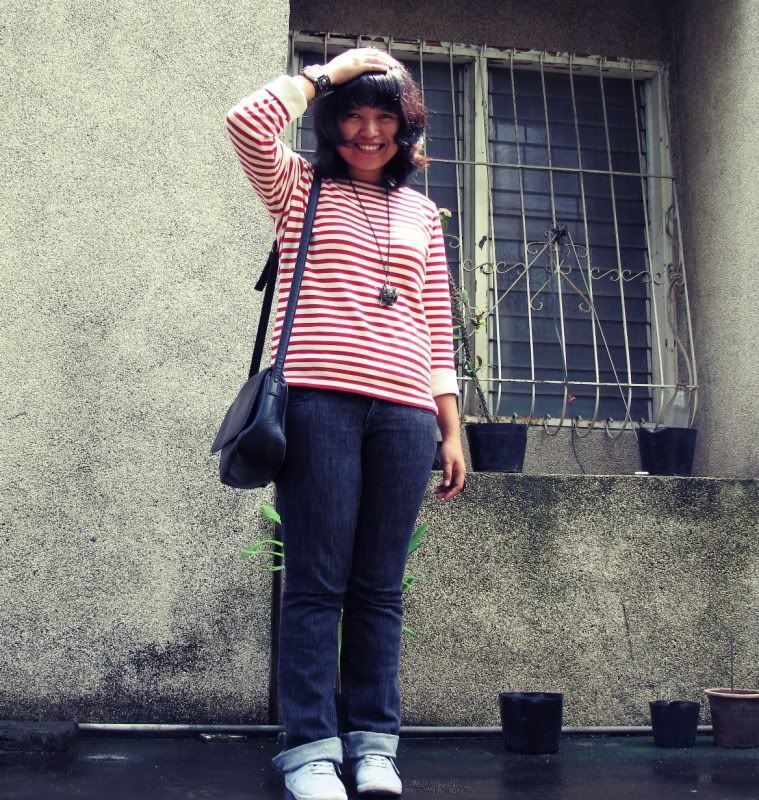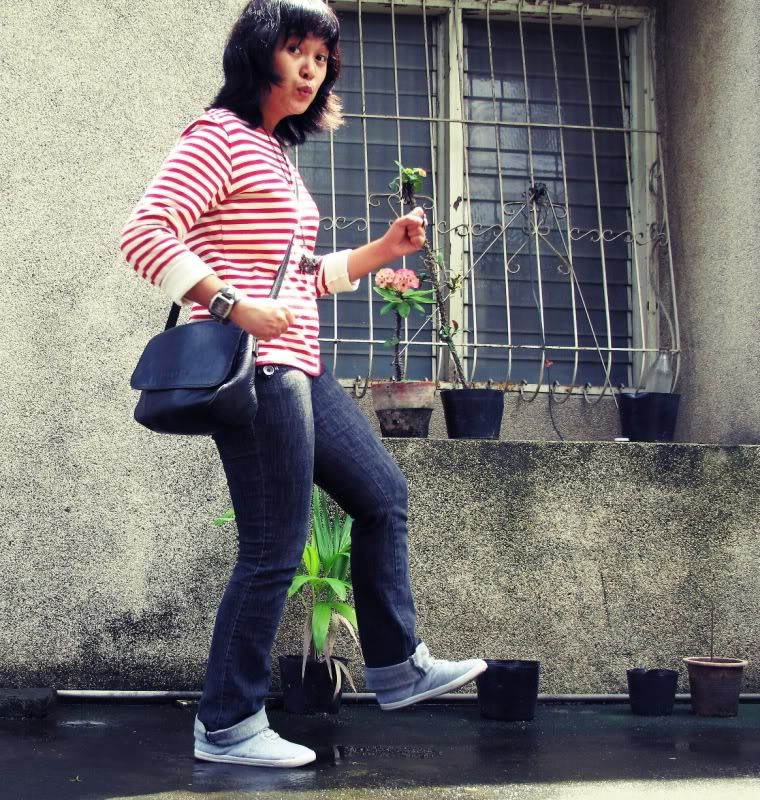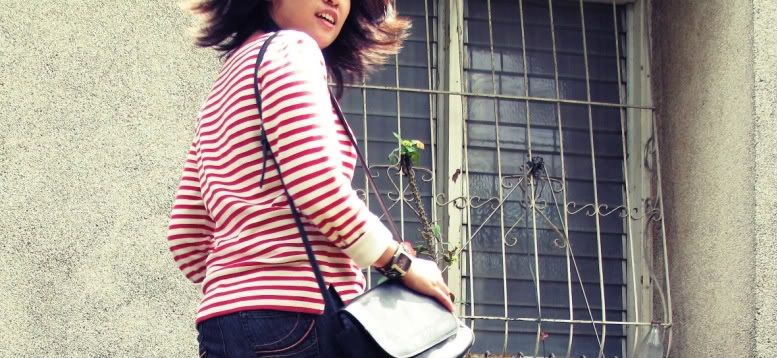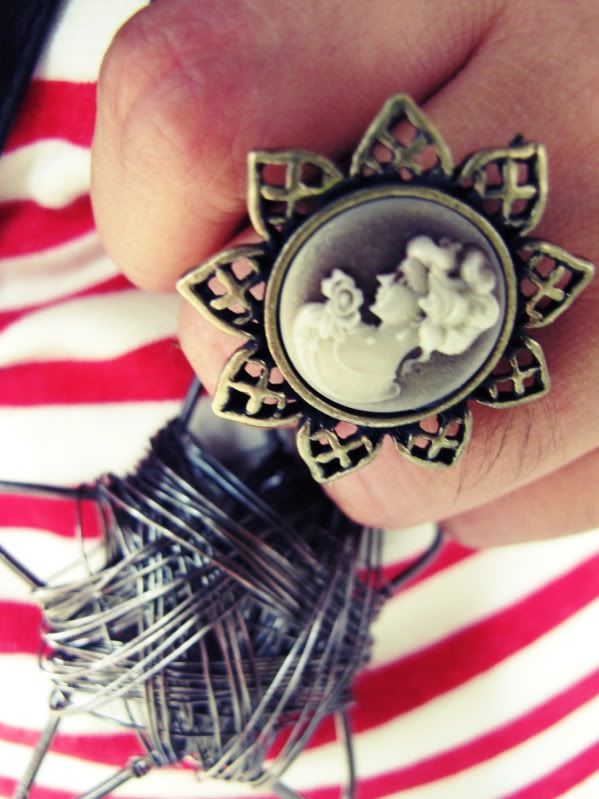 Top - thrifted; Jeans- Penshoppe; Sneakers - Reva; Bag - thrifted; Watch - Tomato/boyfriend's; Ring - bazaar
When I ask the boyfriend to take my photo, he just doesn't follow my instructions. Therefore, 95% of his shots are unsatisfactory to me. Hahaha. I tell him that when he takes my photo, he shouldn't emphasize my unflattering assets, one of them is my thighs. But earlier when I saw some of his shots, my thighs were like the effing subject!
Him: So you think you're a better photographer?
Me: YES, OF COURSE! (Such claim is completely biased of course but I'm no good photographer either.)
I always tell it's not about the equipment, it's in the 'eye'. Hahaha I love him :)
I seriously need to buy a tripod though...
The striped shift I'm wearing is thick cotton which is perfect for the cold weather. The shoulder bag is one of my two bag finds which I bought for Php50 each when I had
my Colon 'adventure' a week ago
. I bought the ring last Sunday from some accessories bazaar at Ayala Center.
It's still raining in Cebu, though not torrential. I'm not complaining at all. This morning when Ed and I came out of the office building for breakfast, I saw one of the most beautiful sunshines - the sky is still downcast and rain had just stopped but the morning sun is peeping, casting soft golden light. In the other side of the world, it's fall/autumn but in this side of the planet where I live in, it's the closest that I can get to an autumn morning.