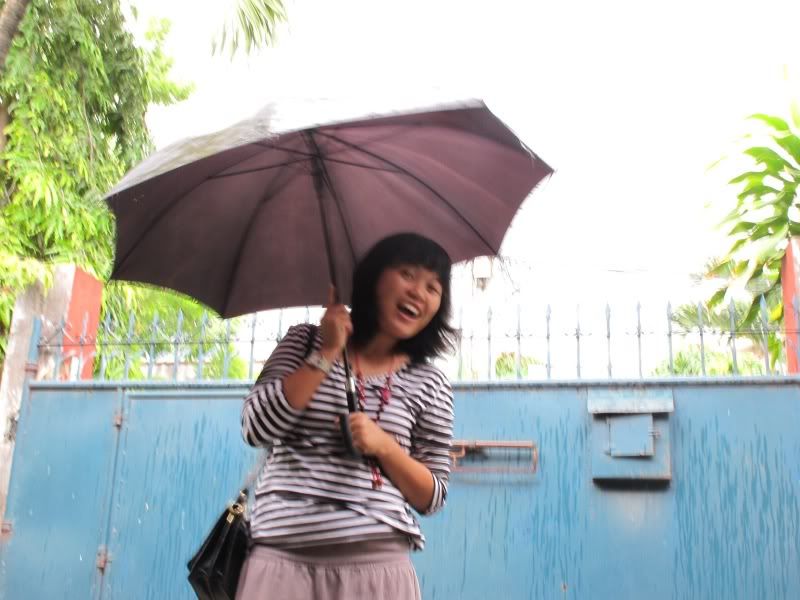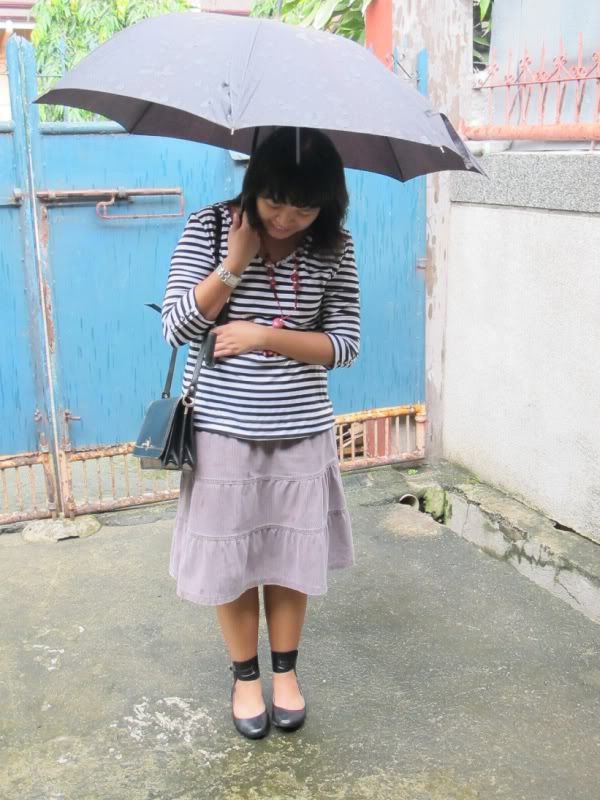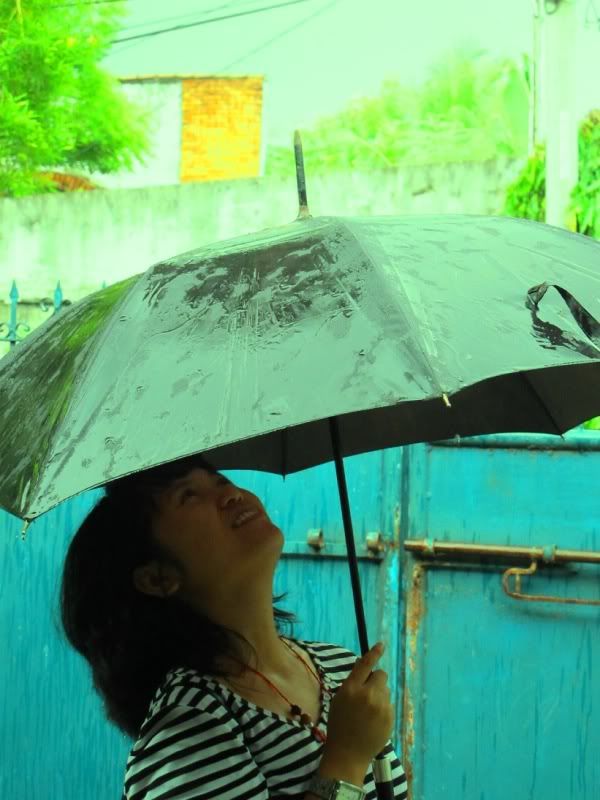 (I edited the last photo a bit because ze original lighting was bad)
Top - thrifted; Skirt - thrifted; Shoes - Maldita; Bag - thrifted; Watch - Kenneth Cole; Necklace - bazaar
01. It's raining again in Cebu! I love rain. Most people don't like rain because it is associated to sadness and it can be a bummer when you need to run an errand or go somewhere like the beach and it suddenly pours... But for emo kids like me, I heart rain. It's like the heavens want to tell you a million stories through the raindrops. When it's raining, I like eating ice cream or drowning meself with bedsheets. It's also perfect excuse to be late because I don't have an umbrella and don't like bringing one! (In the photos though, I'm using one because the boyfriend would kill me. I get flu easily.) The only time I get bummed w/ rain is when I do my laundry because I love sunshine on my clothes!
02. Ninety percent of what I ate today had something to do with bananas. For breakfast I had
bangus
(milkfish y'all) and banana split. For lunch I had banana-que, a slice of banana cake and 2 bananas (the fruit). I didn't realize it until Ed pointed it out to which I replied "Oh, banana much?"
03. Yesterday I went to Carbon Market to try my luck scouring for accessories. Gizelle of
Vanilla Ice Cream
swears by the treasures she's been finding there and I want to be lucky, too. Thing is I don't actually know exactly where I can find these stores haha! So I think I was going on circles praying I could spot them. Unfortunately I didn't so I gave up (it was also hot and humid). It was my first time going on an "adventure" at Colon/Carbon plus I'm not familiar with the streets there and I'm a bad commuter, so I got lost. Knowing me, I could've flagged a taxi to make my life less miserable with all the heat and walking. However I was determined to continue my "adventure". Apparently getting lost in that area is a blessing in disguise because I found the thrift store where I eventually bought these two shoulder bangs for Php50 ($1) each: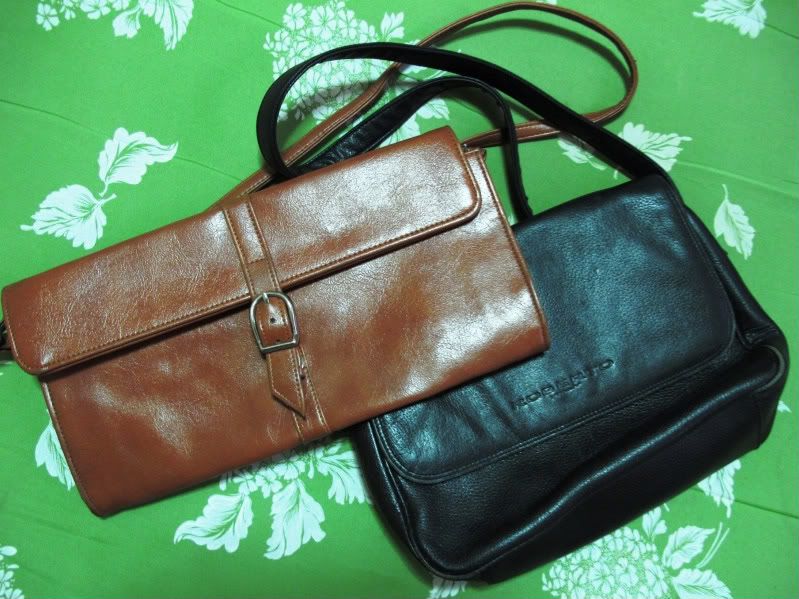 It's serendipity! So I was happy with my purchase and continued looking for the right street to flag a jeepney on then found myself already at Elizabeth Mall. I was like "Whoa, how did I get here?!" From EMall I also figured out how to get home.
I shared this to my friend who's in Davao City and she said "It's like you just got there yesterday when you've been living in Cebu for 3 years!" :D