I heart this shirt dress which I bought a week ago because it's soft, breezy and floral. I'm gravitating towards florals these days, I don't know why. I get giddy and starry-eyed when I see floral skirts, dresses, shorts, shoes, bags...
Kulang na lang tubuan ako ng bulaklak sa ilong
hahaha. Okay, that was corny.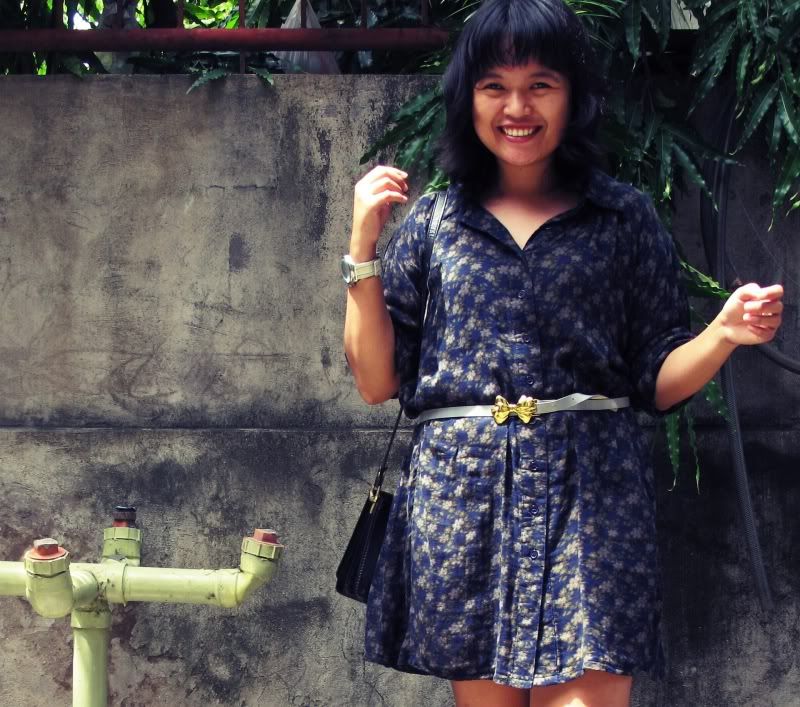 Anyway so I thought my outfit was perfect until I arrived at the office. I felt something's missing. Then at lunch, my senior manager told me "
Sana kung nagshirt, magpants di ba
?" Then he and another manager suggested I could wear it with a petticoat or something to add volume. I'm used to them making fun of me but I also love them when they try to doll me up. When we were still housemates, they liked experimenting on my look. They were the ones who encouraged me to wear bangs and perm my hair. They were also my parloristas. And yes, they're gay.
So yeah, maybe I should've worn jeans or leggings but I wanted to feel dress-y so I didn't. I have the most awful pair of legs too (I have insent bite scars, in other words
'may chismis sa legs'
) and for a moment I thought I looked horrible so probably it was really a questionable idea. You see I don't have an "eye" for what's fashionable or sometimes what looks good or bad on me. I am still experimenting so making mistakes is acceptable, is it not? :)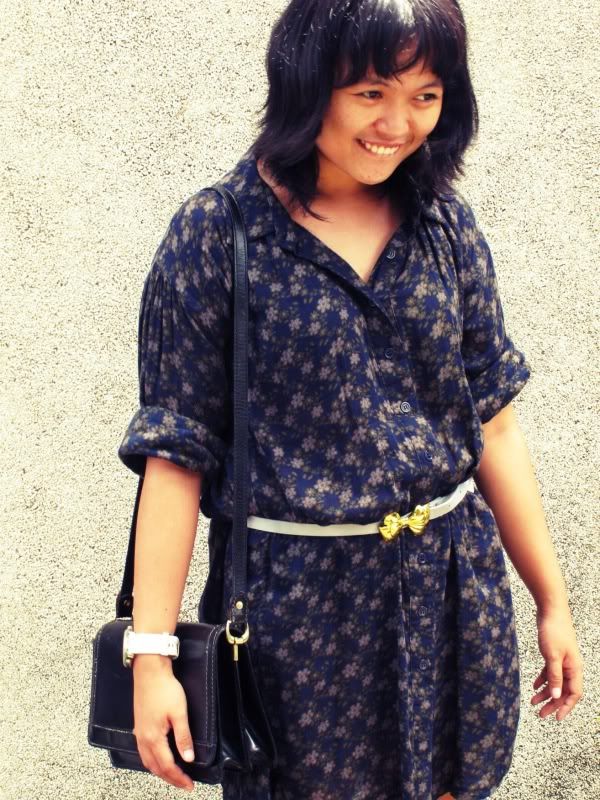 Shirt dress - thrifted; Belt - Robinson's dept. store; Oxfords - thrifted; Bag - thrifted; Watch - Fossil
*We call our mom Momsie. Motherdear, I miss you so much. I bet you're happy and at peace in heaven!