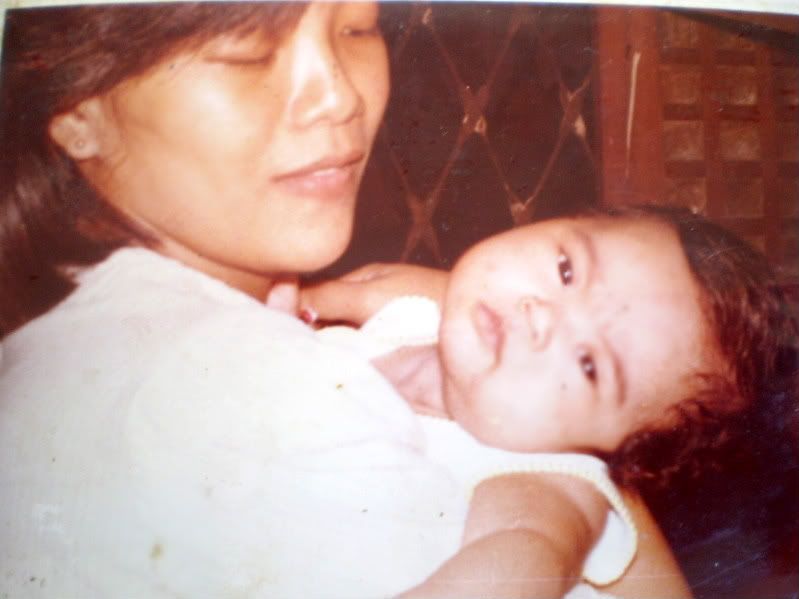 The other day I was listening to an 'N Sync Christmas song and I nearly cried. I remembered my mom and realized it would be our first Christmas without her. Since the time I moved out, I haven't spent my Christmases at home. She was the one who suggested that I don't come home on Christmas because we wouldn't be complete anyway - my father would go to his province and my siblings would prefer to stay in Davao. But on New Years, I should make sure to make it because we always celebrate New Years with the family complete. Even when I don't spend my Christmases at home but knowing she's still there, it's different when you know she's already gone.
I don't think I was even a good daughter to her. I even somehow hurt her months before she died, father told me. Am I harboring regret now? Probably slightly. I couldn't turn it all arouund anymore, I could no longer do better for her. But I'm trying to be good to my brothers and sisters, for her.
I miss her laughter. She had this hearty laugh even when I know she's somehow sad. She loved to go shopping and thrifting. She liked shoes, clothes and perfume. She loved travelling. So whenever I go thrifting (I do it now more often) or go somewhere nice and scenic, I always think of her - all the things that I buy and the places I go to that she would have loved are dedicated to her. And that's like everything and everywhere I purchase and go to!
I'll fly to Davao tomorrow for her '40 Days' (40th day from her death?). I'm familiar with this Catholic tradition but I don't completely understand it but anyway... They say it's something big and important. I hope I don't get too emotional.
Hey Momsie, please always be with me.