I woke up uninspired to dress up today. Well, I'm not a very good dresser so it's really nothing much to miss though. I'm back for work too so that also explains. Anyway, I just thought of taking photos of some of my the things I own, which I hope would say something about who I am.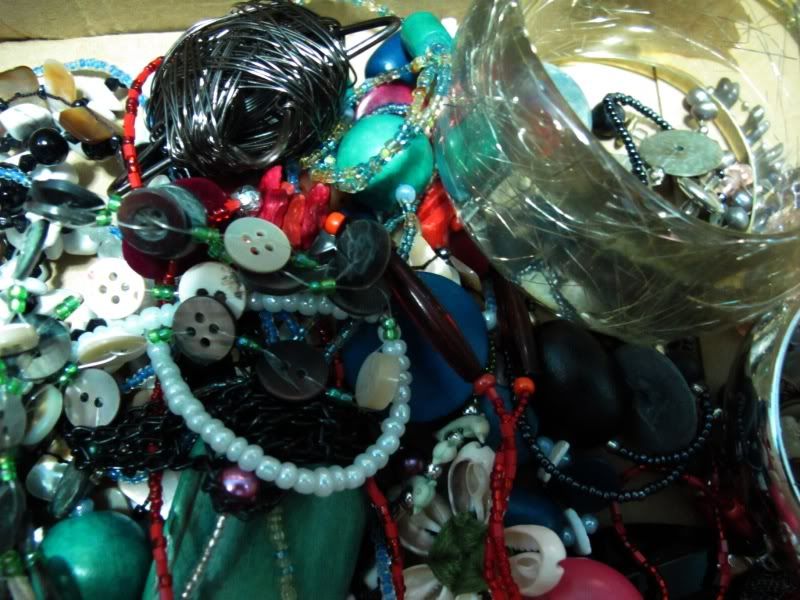 Necklaces, etc.
I am not a big accessorizer but I like a bit of them when I'm in the mood.
Beary Bank.
Yeah, old school way of saving up.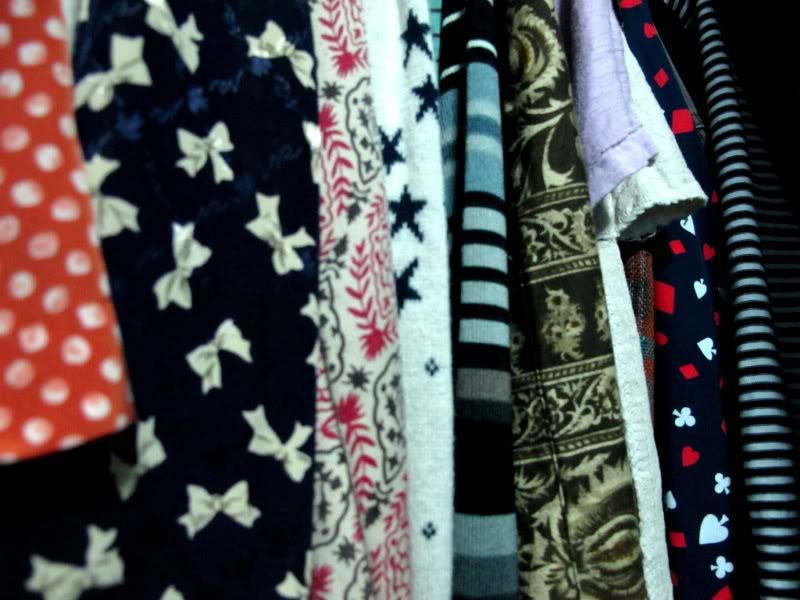 Clothes.
Because a person cannot leave his/her house without them, unless you're already out of your mind. By the way, they're all thrifted (well, at least those pictured).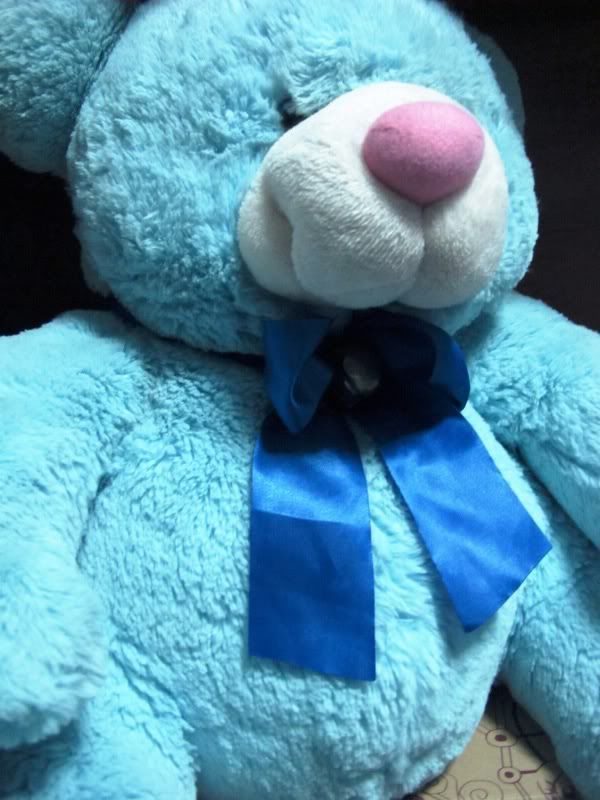 Tristan.
This stuffed toy was a gift to me by then-not-yet-a-boyfriend Ed last year for my birthday. I named it after Trestan (changed the spelling a wee bit), an officemate who's funny, adorable and
fat
super healthy.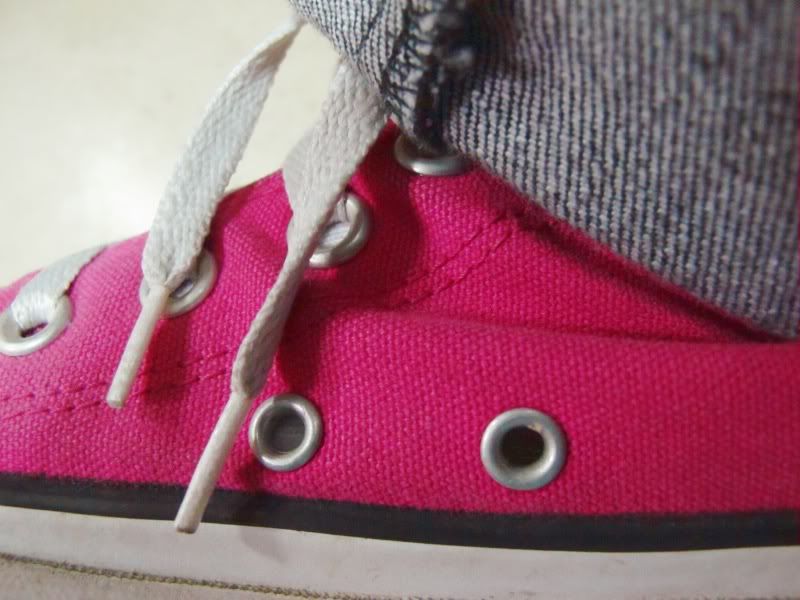 Sneakers.
My pink Chucks that I bought during Converse's Christmas sale.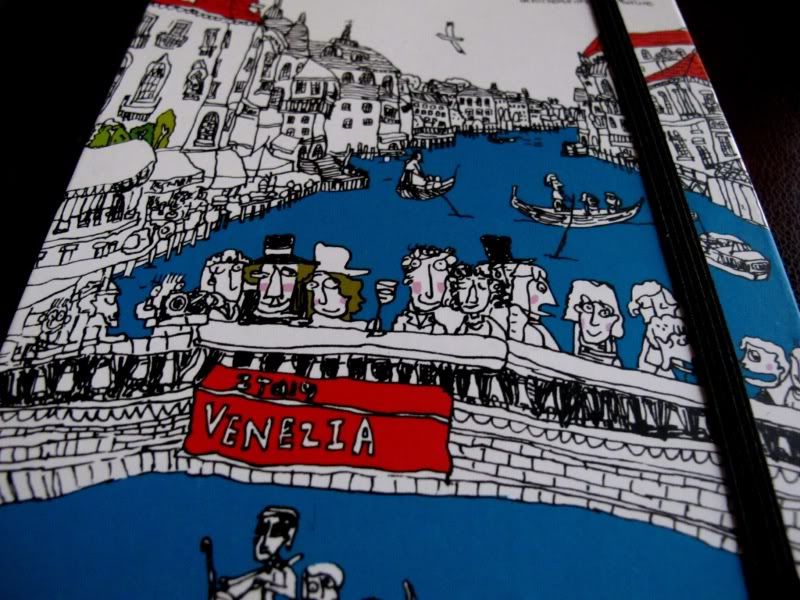 'Venezia' Notebook.
I have lots of notebooks but this one's special because it features one of the places I dream of going (aah, someday!). This is sort of my 'dreams/inspirations/wanderlust' journal. It contains my bucket list!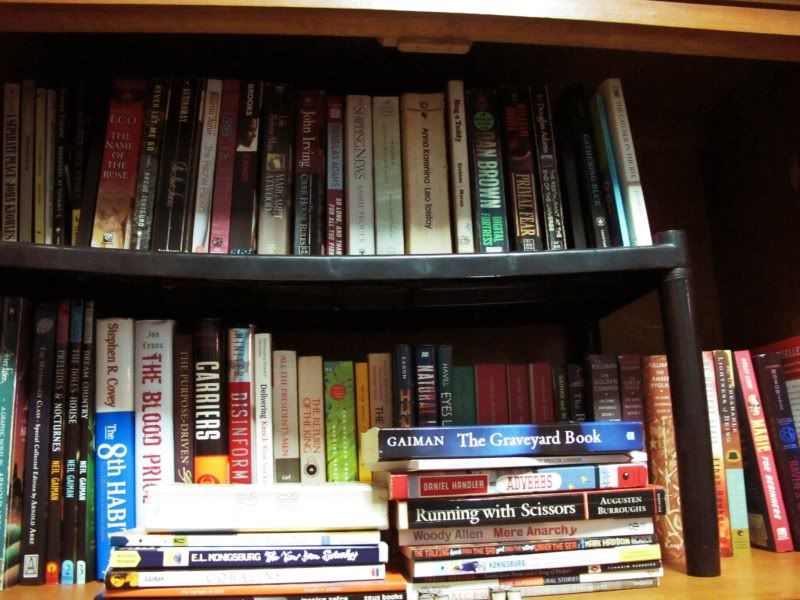 Books.
I heart reading with a passion. However I'm not into chick literature and self-help/inspirational ones because, uhm I don't wanna be inspired? Haha. I dunno, I find them pretentious and 'unreal'. I like them less cheery, darker, depressing, reflective, existential... If I want to laugh, Douglas Adams and Woody Allen are my choices. If I want humor AND imagination, Neil Gaiman is my god. No Paulo Coehlo (his materials may be in the "reflective" category but he's "inspirational" to me) and Nicholas Sparks (though I heard that in almost all, if not all, of his endings have deaths or some sort of misfortune in them which may qualify as "depressing"), too. Aaand I even had this phase when I bought John Newbery-awardee books to spite the Twilight craze. PS - Those hardbound books aren't mine, i.e. The 8th Habit and The Purpose-Driven Life. Haha. PPS - These are just some of my books; I still have piles in balikbayan boxes. Amft.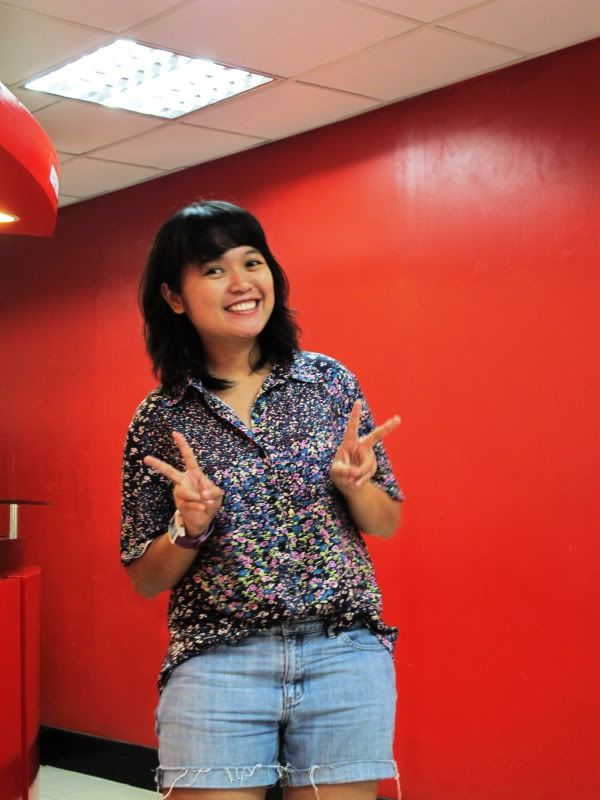 Alright, it's me. Photo taken last Sunday.
Top - thrifted; Shorts - cut-off thrifted jeans; Watch - SM