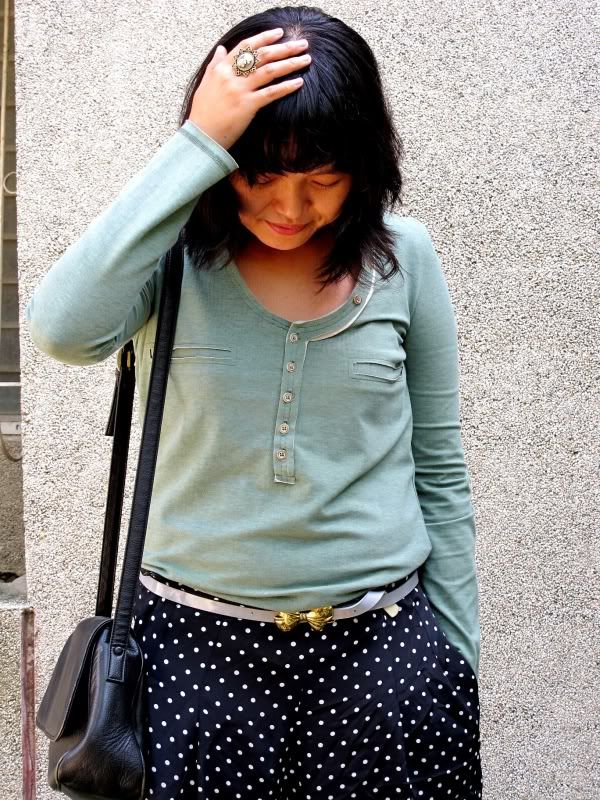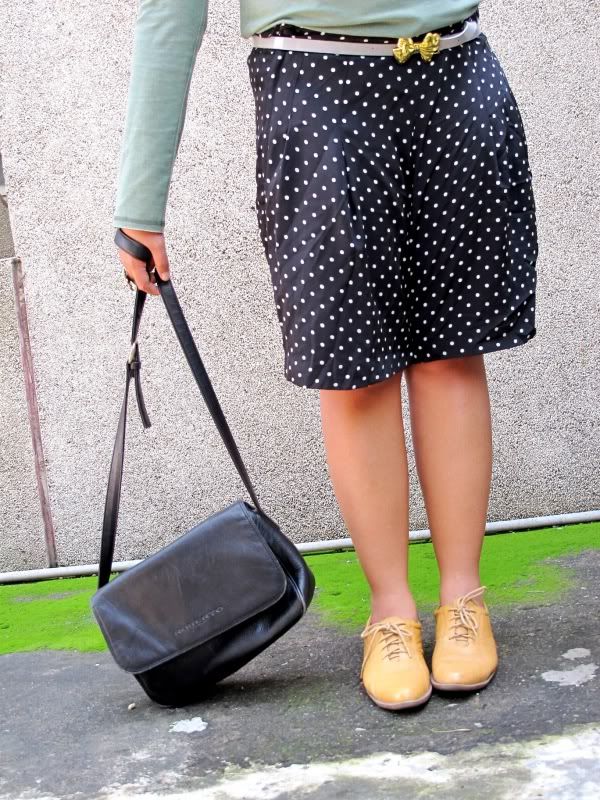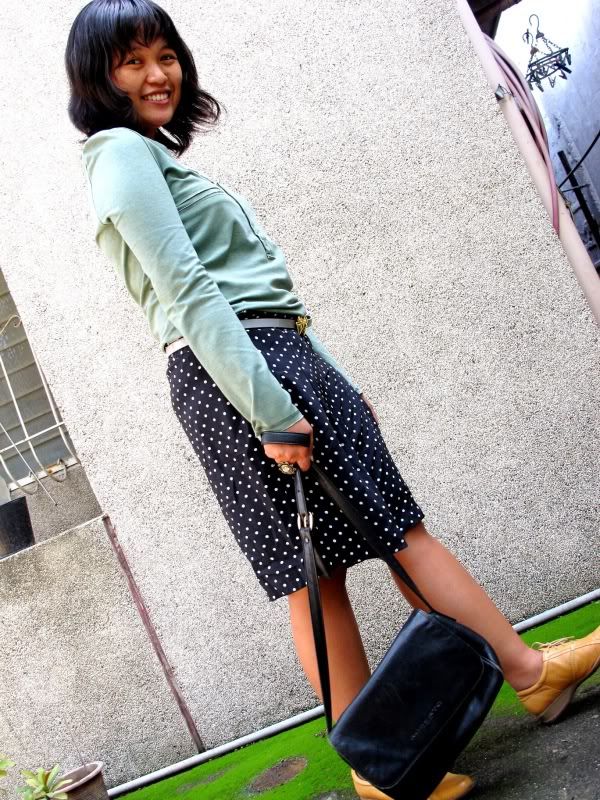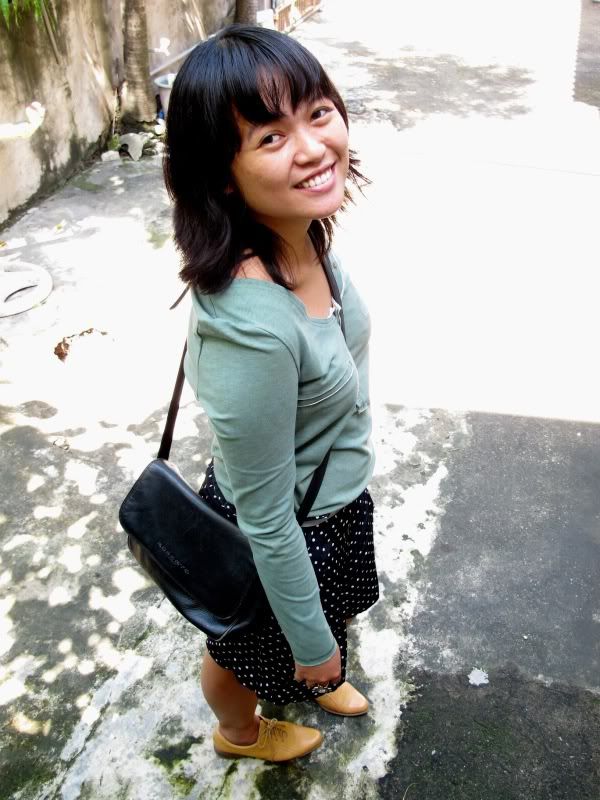 Long-sleeved top - thrifted, Polka dot shorts - thrifted, Oxfords - thrifted, Bag - thrifted, Belt - Robinson's dept. store
"I think I can but I don't want it now." This is what I said when Ed told me to apply for this position. It's tempting, very tempting but I don't want money to be my motivation. Ed would say "No, not the money. Should be the things you could do or buy with the money." Yeah... I know. But you see I don't want to go out there half-hearted. Probably I just don't have confidence that I could do it. I squirm at the thought of the interview because I don't want to mess up and BECAUSE THE PEOPLE INTERVIEWING ME ARE MY FRIENDS AND FORMER HOUSEMATES.
Okay, bottom line is I'm not confident and am unsure. That's okay right? I have an idea what they do (the boyfriend is one of 'them'), it's just that.. argh, I don't want to do it now!
Anyway, another friend is applying so I'll root for her!
Okay those tubes and laundry clips in the 3rd photo aren't appealing. At all. Haha.