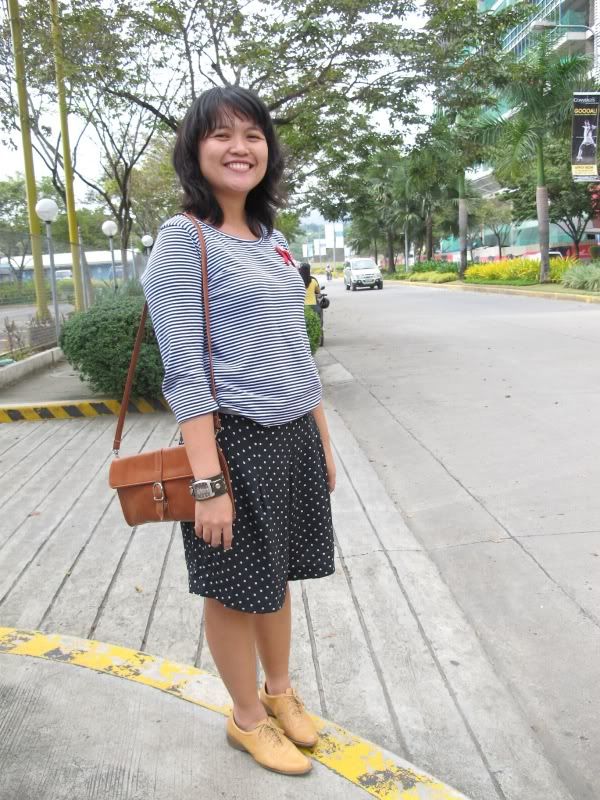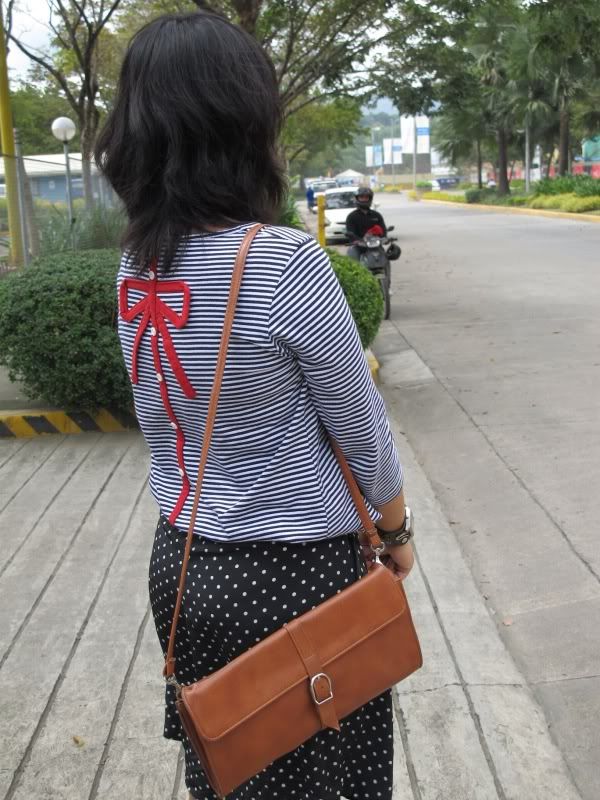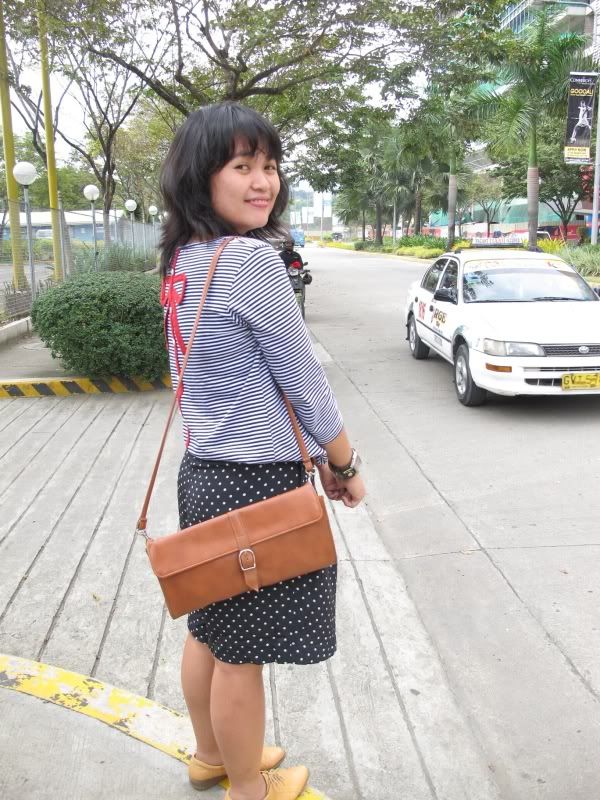 Top - thrifted; Shorts - thrifted; Shoes - thrifted; Bag - thrifted; Watch - Tomato
I didn't expect The Social Network to be that funny. Sarcasm and witticisms (a word?) flew around, I loved it. And I gasp at how young they are and I don't even have my own savings account! *panics*
Prior to watching, I read somewhere that most of the movie is fiction so that kept me wondering how the real founders of Facebook really are. Nevertheless, whether they were portrayed accurately or not or the drama in the movie didn't actually happen no longer matter, I think. They're geniuses and have created something that transformed our whole social experience in this age of information and technology.
By the way, my favorite element of the film is the script. The dialogues are really intelligent and funny, and these are some of my favorite lines:
Erica Albright (to Mark Zuckerberg): "Dating you is like dating a stairmaster."
Mark Zuckerberg: "If you guys were the inventors of Facebook, you'd have invented Facebook."
Sean Parker: We lived in farms, then we lived in cities, and now we're gonna live on the internet!
There was also a dialogue when Mark Zuckerberg compared Facebook to fashion much to Eduardo Saverin's bafflement. Mark said fashion never ends, so is Facebook.
Okay. This polka shorts debuted here just last week and you're seeing it again. Additionally, I think this top has also become all too familiar in this blog but it is currently one of my favorites and I tend to wear faves again and again. I just hope I don't overwear it. It's the first I wore it to the office though, and everyone thought I was a walking early Christmas gift. Neat.