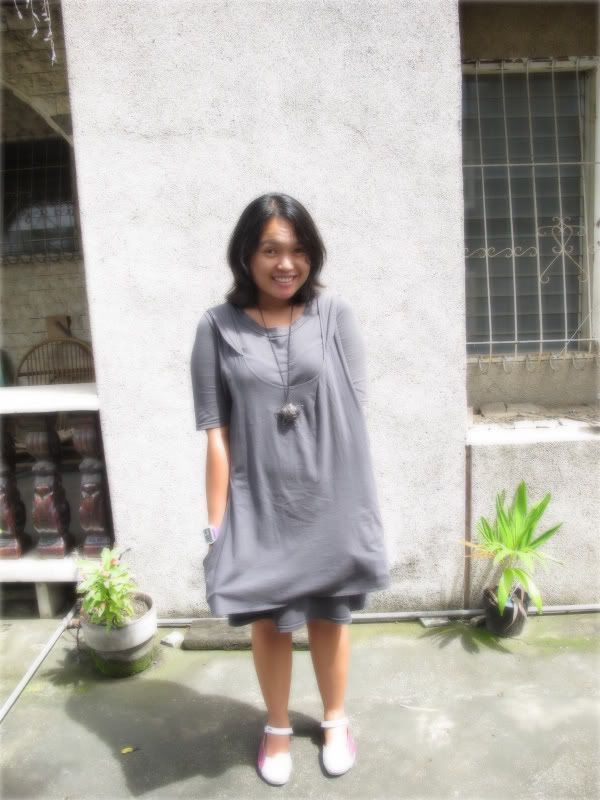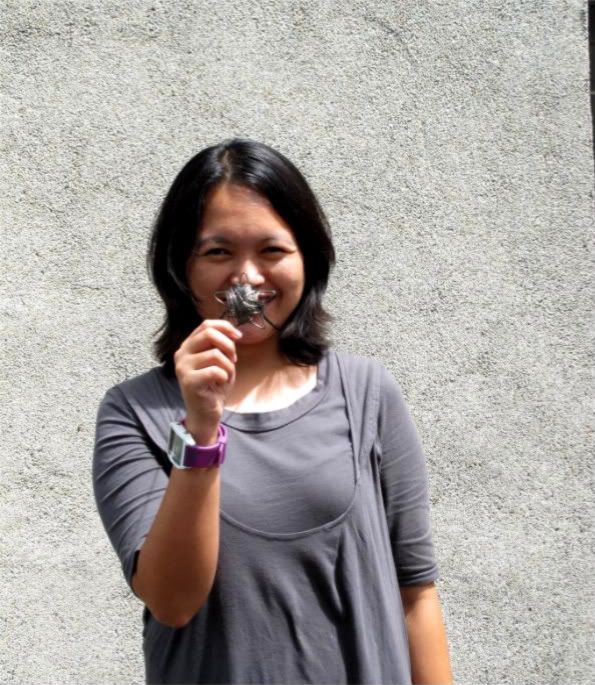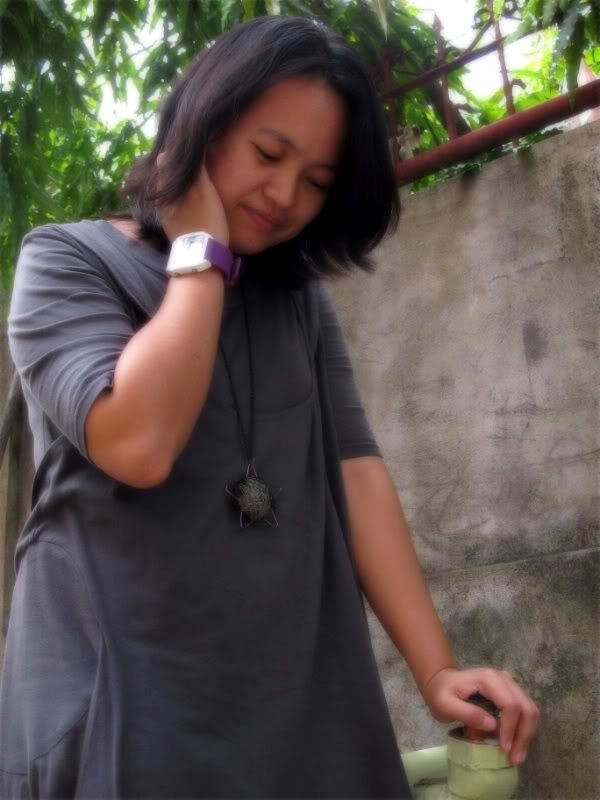 D

ress
- thrifted;
Watch
- SM Dept. Store;
Necklace
- Maze Ayala;
Shoes
- Puma
I can't believe I forgot that today's the boyfriend and I's 13th month! Didn't remember it until he greeted me at around quarter to 4am. We were both at work (we're uhm...officemates) and I wasn't particularly busy. Anyway so I said my apologies and greeted him back.
We had lunch at Casa Verde. He had chicken fingers, mine was country chicken salad. What's up with chicken? Anyway, we also had this small-sized pizza with beef (?), mushrooms and cheese on it - forgot what it's called. I was so full that on our way home all I could say was "I'm so full". Well, yeah.
By the way, this dress has some sort of Mental vibe to it. Mental is new clothing brand here that are structurally deconstructed. Er.. dunno some fashion terms, sorry. It has this overlap where I like to hide my arms so as you can see on the first photo, my left arm's out of sight.