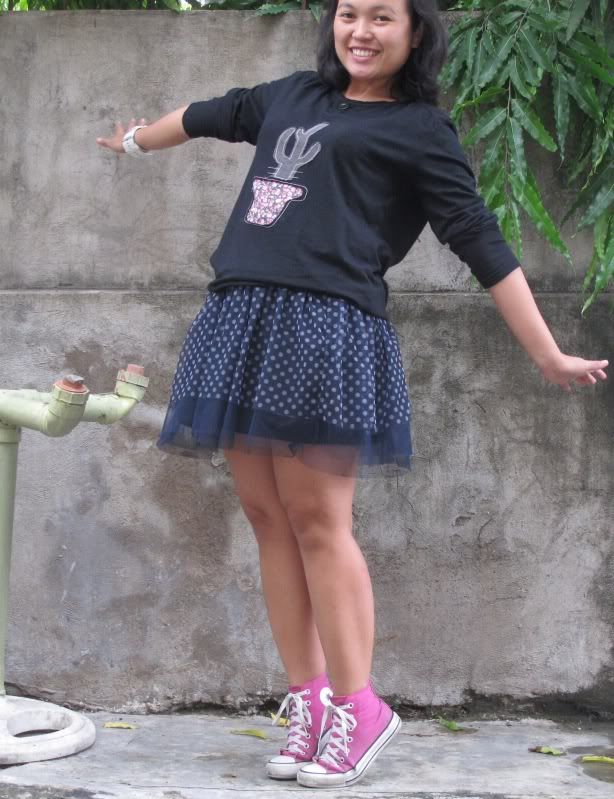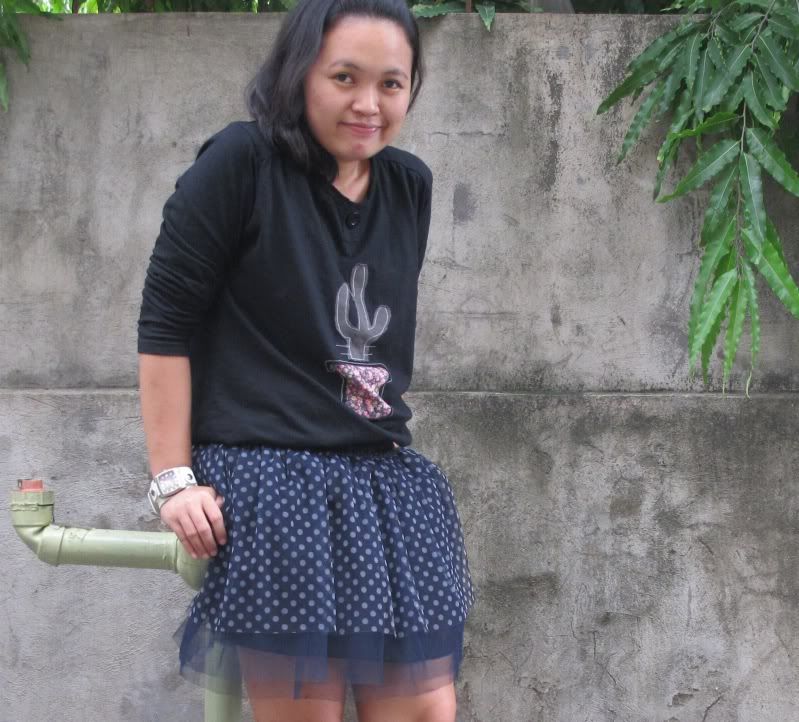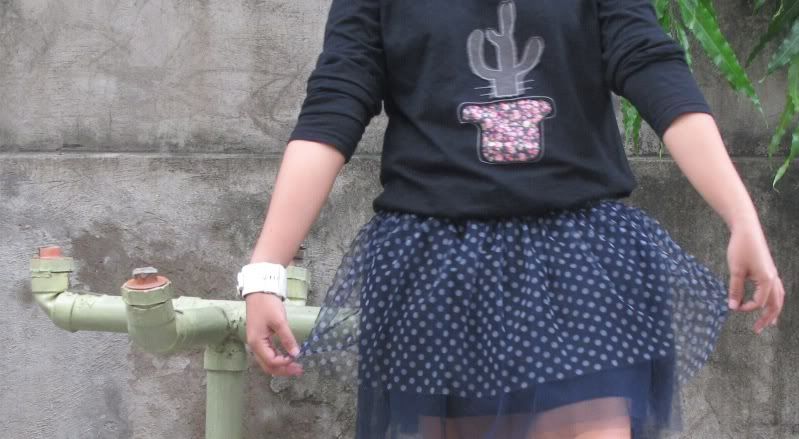 Top - thrifted; Skirt - SM Dept. Store; Shoes - Converse; Watch - Tomato
Stay home, read, watch TV & DVDs, scour thrift stores, wander, surf the interwebs all day long, dance in the rain, buy balloons, eat ice cream... This is the life I want to lead these days. I think I'm already burned out and bored at work. I think I've already developed this "
bahala na
/I don't care anymore" attitude. It's bad, I know. Someone talk me out of this, please?!?
The boyfriend is one of our managers and I envy his dedication, focus and work ethic. I want them to rub on me! :(